Opening
Space
BA (Hons) Fashion Design and Technology
Using Technology, Creativity and Community to Succeed
Guest editor: Jordan Fergusson
In 2019, myself and Tia Alie won all-expenses-paid internships to Old Navy in San Francisco. Plans for the rest of my placement year at H&M in Stockholm were unexpectedly thwarted when a pandemic swept the globe. Following disrupted placements or second years, we were then thrown into cycles of lockdowns! Despite this, I saw myself and the Class of 2021 continuously overcoming obstacles.
Like everyone else, we had to adapt. This meant finding new ways of working as our physical community transferred to digital. Some of us re-located back to parents, even overseas. Others worked from home-studios or bedrooms in Manchester. Separation allowed us space to grow as individuals; we were still able to creatively collaborate, motivate and celebrate each other virtually. Students and staff hosted socials such as online drawing sessions and quizzes to boost morale.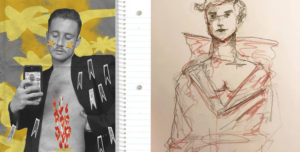 Although we initially felt restricted compared to previous years, we developed new skills instead. Communicating digitally actually echoed what was happening in industry and allowed us to consolidate, working more efficiently. Some students embraced Clo3D (virtual prototyping), Gerber (digital pattern cutting) and/or innovative and more sustainable ways to develop physical garments such as working in 1/2 scale.
As part of a L5 optional live brief and ongoing partnership, students had the opportunity to collaborate virtually with Beijing Institute of Fashion Technology BIFT students. Work produced has featured in international publications, a film and garments will be exhibited in both Manchester and Beijing.
MFI X BIFT Collaborative Project Outfit WINNER 2020 – Sarah Duffy
MFI X BIFT Collaborative Project CLO3D WINNER 2020 – Natalia Siukstiene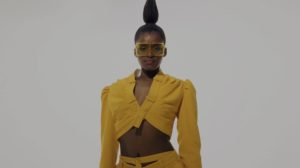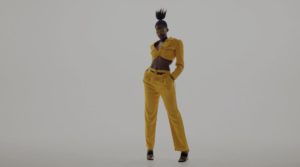 We also had the opportunity to work remotely with professional sample machinists to realise the garments for our collections. This required preparing and communicating accurate technical information to industry standards using prototyping, specifications and CAD.
When campus opened for practical courses, we went in all guns-a-blazing, making the most of opportunities to use facilities. The 'family' network really came through, the camaraderie and determination supported us to adapt to changes. Completing our degrees during a pandemic is an achievement alone, but we have also secured acclaim through affiliations, awards and competitions!
Fashion Design and Technology is one of only 14 UK Fashion courses to be supported by the British Fashion Council and we were proud to be featured as part of London Fashion Week. Selected students will feature in the BFC 2021 Graduate Preview platform, an interface with industry and prospective employers.
There has been a growth in every single one of us, taking initiative and responsibility for our own practices to achieve the outcomes we might only have dreamed at the start. Many of us have been selected for upcoming competitions:
British Library x British Fashion Council Research Competition: Identity & Disruption FINALIST 2021 – Jordan Fergusson
Artsthread International Student Design Competition: Real Leather. Stay Different SHORTLISTED 2021 – Jonathan Ferris, Natalija Siukstiene,
Ruvarashe Claudia Torto, Naima Touray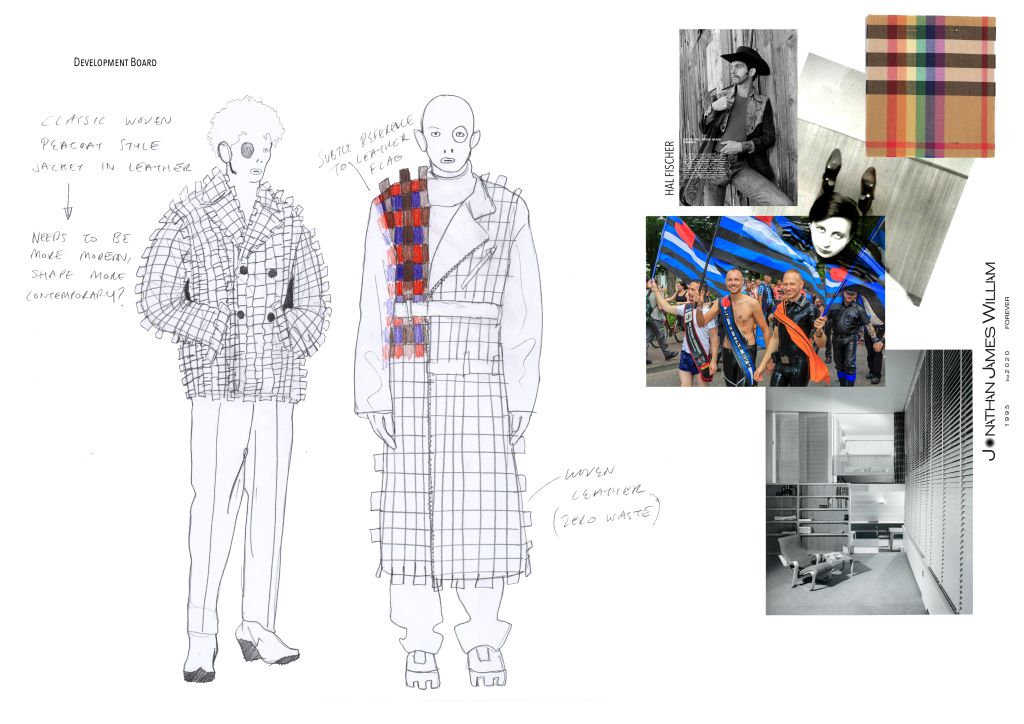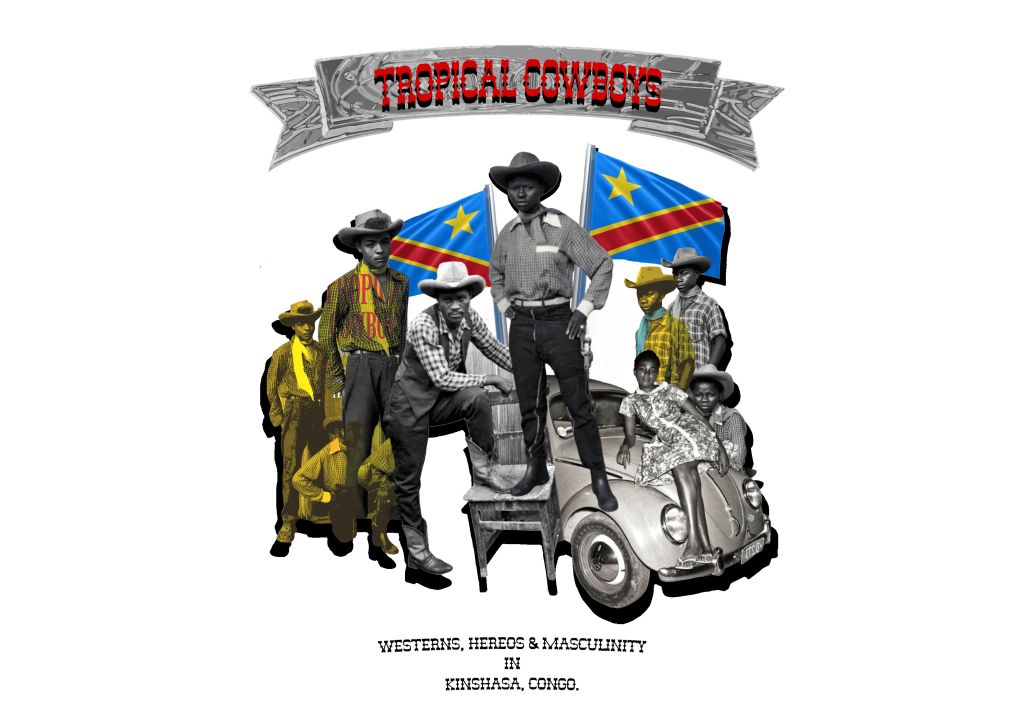 Graduate Fashion Foundation GFW21 Retail Trail: Twiin WINNER 2021 –
Shannon Woodward
Graduate Fashion Foundation Fashion Range Plan Award SHORTLISTED 2021 – Jennifer Shaw
Graduate Fashion Foundation Sportswear and Leisurewear Award Supported by Gymshark SHORTLISTED 2021 – Antalya Todd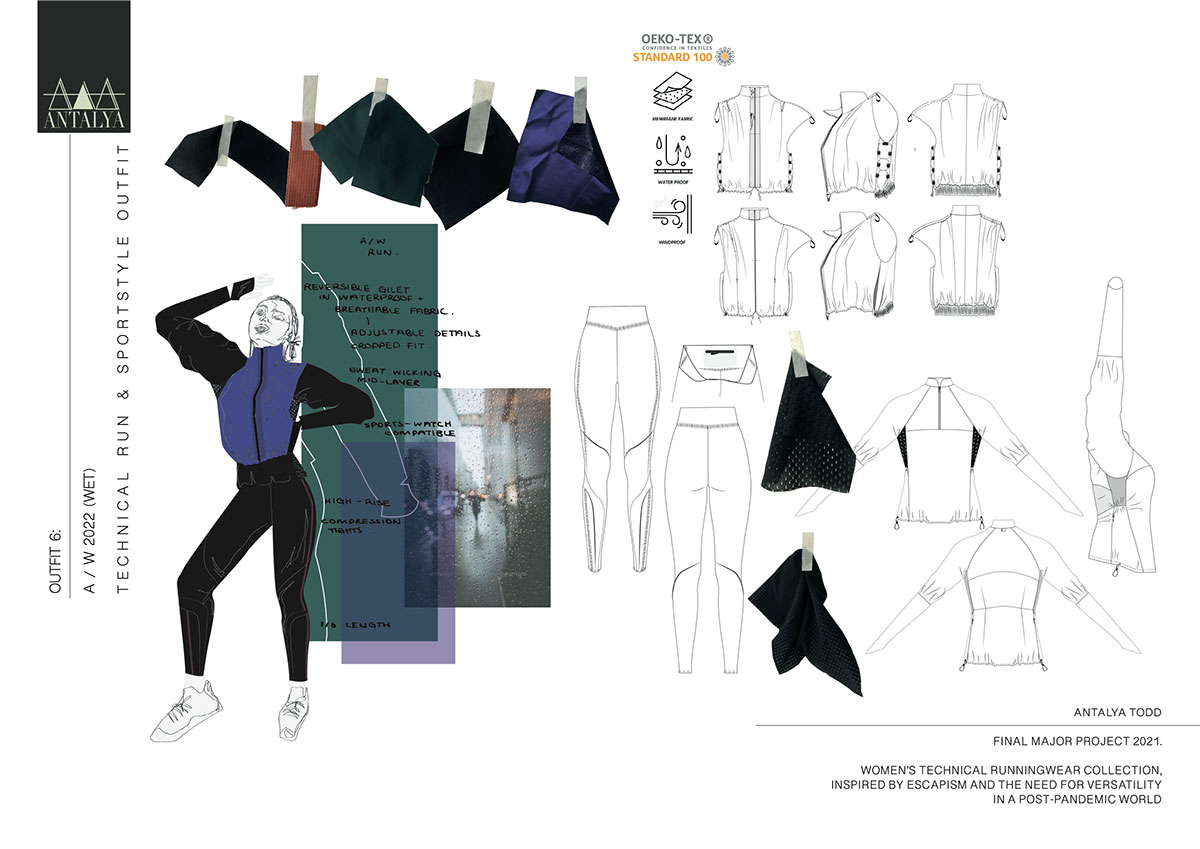 Class of 2021 Womenswear student Sarah Duffy featured in Drapers 'The Covid collections of Graduate Fashion Week' 2021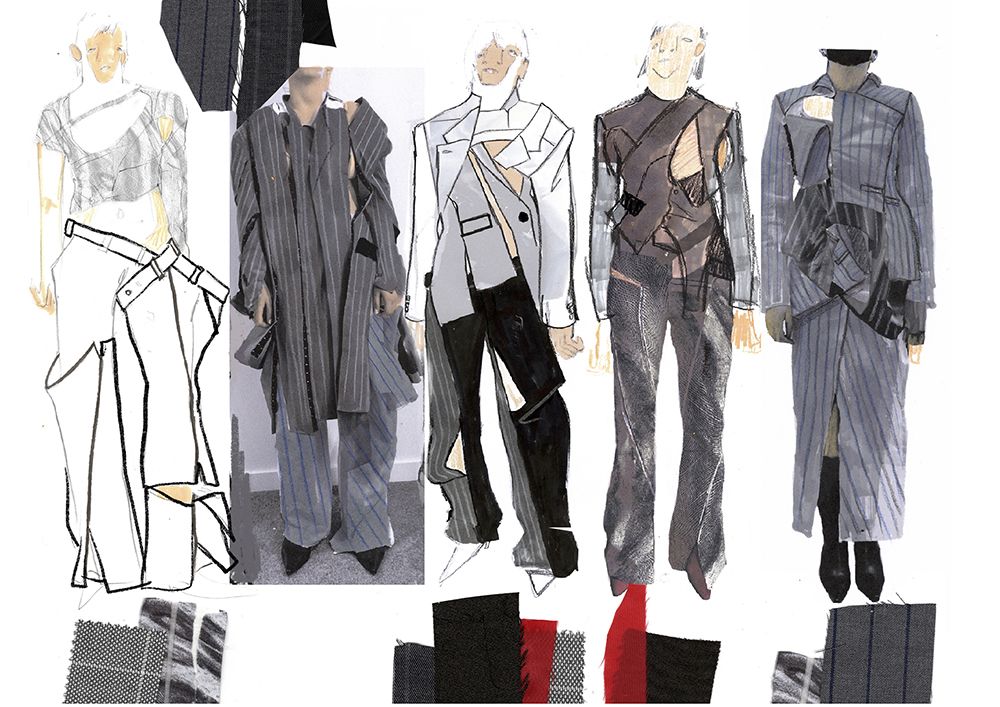 We also won awards during previous years of study:
Old Navy (Gap USA) Placement in San Francisco, USA 2019 WINNERS –
Tia Alie and Jordan Fergusson
Gerber Ideation Student Competition SEMI-FINALIST 2019 – Kristy Yim
National Football Museum, STRIP How Football Got Shirty design competition FINALISTS 2020 – Claire Denvir and Amanda Townshend – Work scheduled to be exhibited following reopening
National Football Museum, Football Is Art design competition WINNERS 2019 – Masie Bowler, Kristina Candy, Rachel Man, Antalya Todd and Christian Hudson – Work exhibited in the 'Football Is Art' exhibition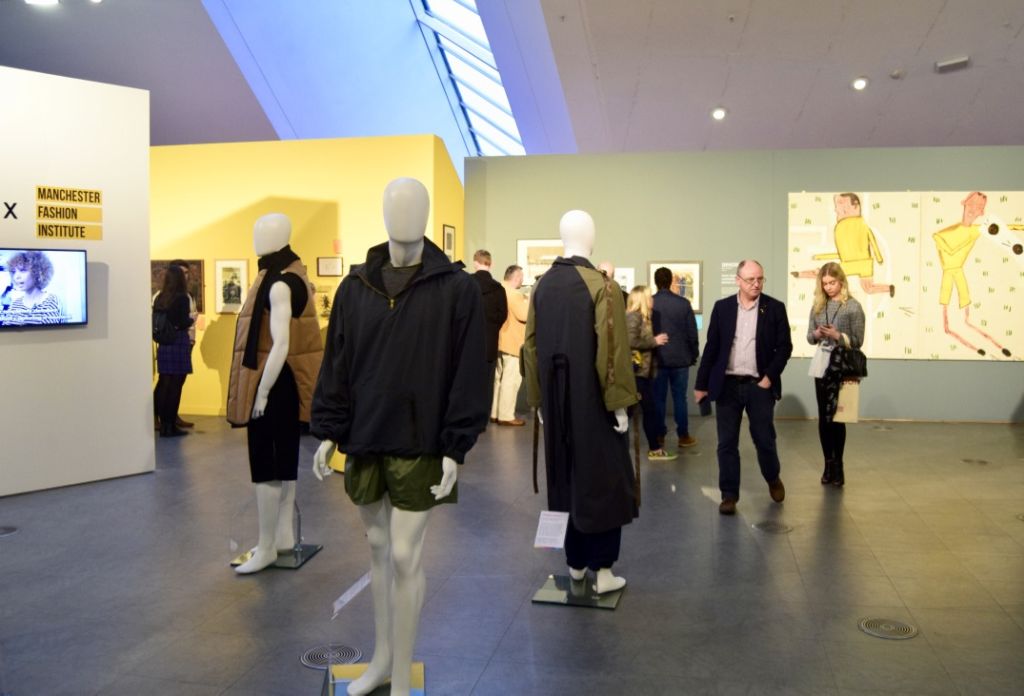 Fielding and Nicholson Tailoring Competition WINNER 2019 –
Ila Burton and Hattie Lofthouse
Prototype Exhibition, Holden Gallery, Manchester FEATURED 2019 –
Jewel Ka Sum, Sarah Duffy. Award WINNER – Natalija Siukstiene
Outerwear Lookbook publication, photography by Tanzaro Creative FEATURED 2018 – Jonathan Ferris, Lilly Harris, Isabelle Johnson, Elizabeth Kynaston,
Ciara Mcclay, Jacob Mbaki-Whitaker, Hannah Robertson, Jennifer Shaw, Naima Touray, Elise Turner and Kristy Yim
The results are something to be amazed at and I strongly believe that as we progress into the industry, this skill set that we have obtained from persevering will continue to be recognised, commended and set us apart to future employers, collaborators and/or business partners.
I continue to be so proud of myself and my classmates of the Fashion Design and Technology Class of 2021.
Thida Hawkins, Programme Leader, BA (Hons) Fashion Design and Technology
Through a year of unprecedented ups and downs, this year's graduating cohort have faced challenges like no others. Whether returning following interrupted placements or an interrupted second year, they have applied creative thinking and ingenuity to produce some outstanding work.
They have responded as professionals and conceived innovative solutions. They have embraced new technologies and re-visited traditional techniques and crafts in order to achieve their final outcomes. They have continued to collaborate with each other, external parties and engage with live briefs and competitions throughout all years of study.
Sustainable, ethical and cultural considerations underpin motivations more than ever and we are extremely proud as they take these principles forwards into industry and society. Onwards and upwards into the future!
Follow us on Instagram