Jewel Sum
BA (Hons) Fashion Design and Technology (Womenswear) 2021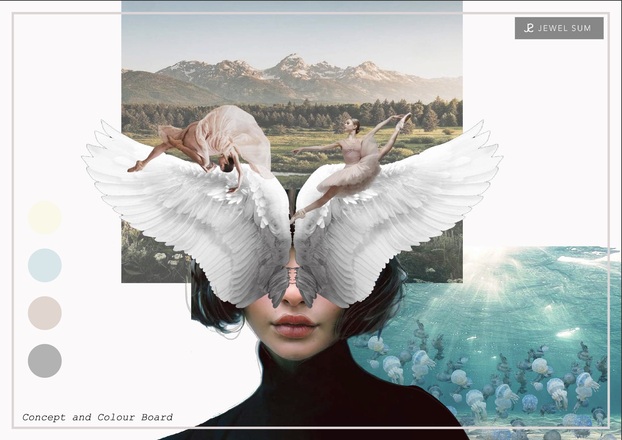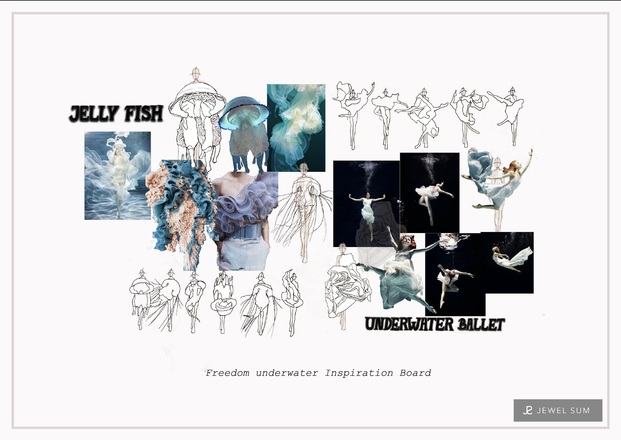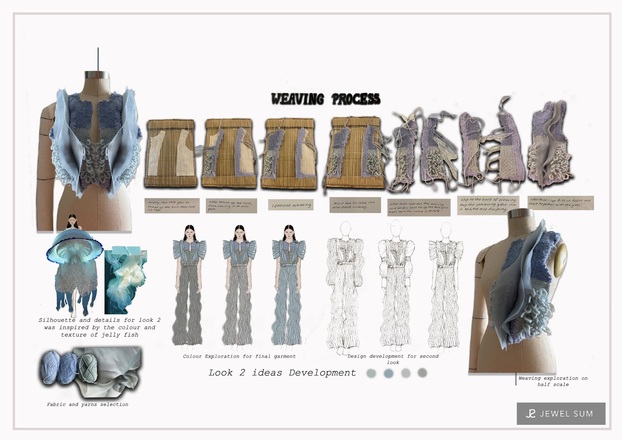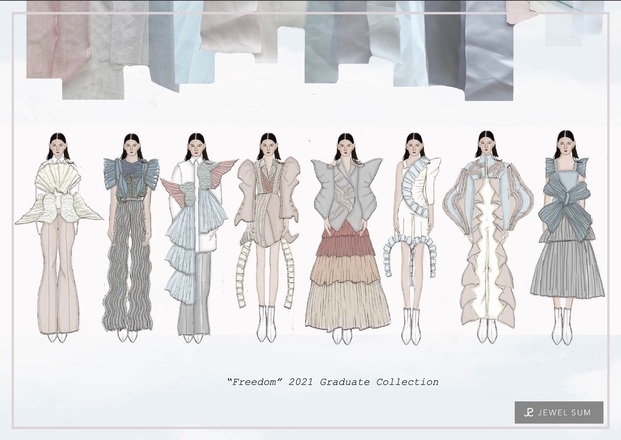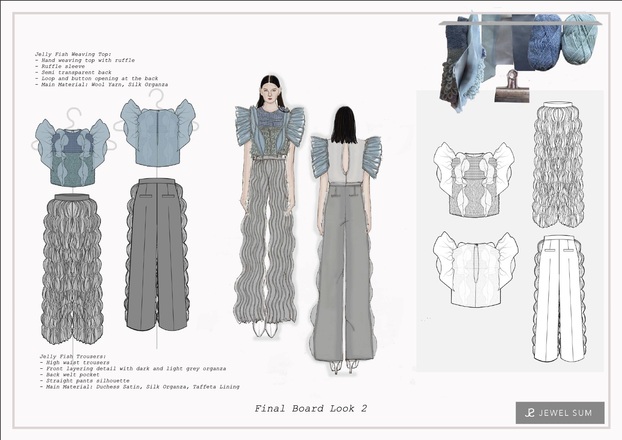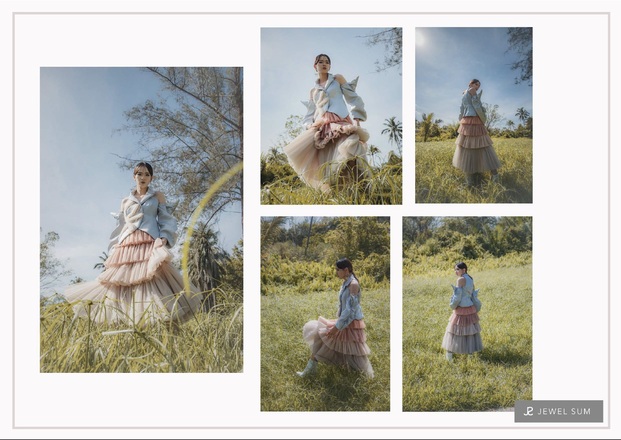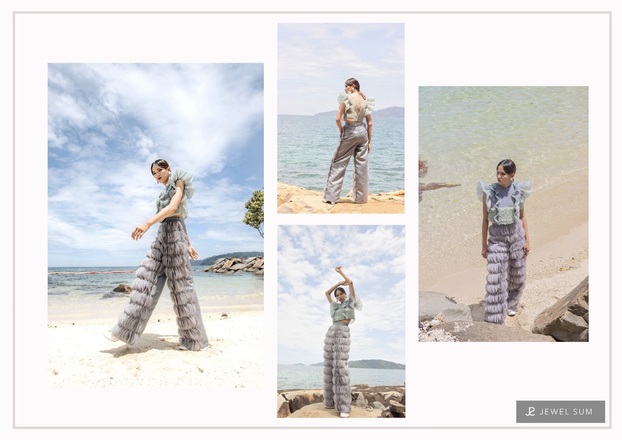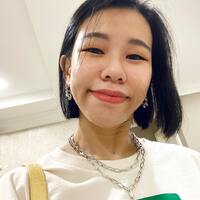 Jewel Sum
BA (Hons) Fashion Design and Technology (Womenswear) 2021
FREEDOM.
The global pandemic lockdowns have forced human beings into the most heightened, ever-isolated state that we've experienced in the near decades.
This brings the world, myself included, to reflect on the ultimate meaning of freedom: What does freedom mean to us living today?
As such, the collection explores freedom through different representations of movement.
A ballet dancer gracefully manoeuvring his or her limbs to express her inner emotions with artistic freedom. A white dove gliding over the wind and clouds like a free soul, ready to begin the ballet of the eventide. A jellyfish, a medusa with seemingly gorgeous, yet deceptively poisonous tentacles, pulsing through the sea so elegantly with ballet-like motions.
These flowing imageries sparked ideas for design development, tracing shapes to inspire silhouettes and details. Alongside weaving techniques, light and medium weight fabrics provide texture: cotton poplin, organza, tulle, and duchess satin and the tonal colour palette echoes shadows.
Awards:
Prototype Exhibition, Holden Gallery, Manchester FEATURED 2019
Look 1 - Final Major project
look 2- Final Major Project
Contact Jewel
Email
Website
Instagram
LinkedIn