Facilities
At Manchester Fashion Institute
At Manchester Fashion Institute our fashion equipment and studio spaces are housed within Righton, Cavendish and Benzie buildings. We have an array of industry leading technology and equipment, an Industry trained Technical Services team and access to additional resources across the university such as fashion archives, dedicated fashion library resource and special collections.
We also work with Industry partners to explore new ways of thinking and evolve their work to address contemporary issues faced across the changing climate of the fashion industry.
Industry Standard Equipment
Manchester Metropolitan University have invested £300 Million across the university to create a world-class learning environment, and continue to invest in facilities to ensure we provide the best working environments for our students.  We pride ourselves on the quality and variety of equipment and facilities available at Manchester Fashion Institute. All our machinery is industry standard, and our dedicated team of technicians are on hand to provide detailed training for our students, academic staff and industry professionals alike.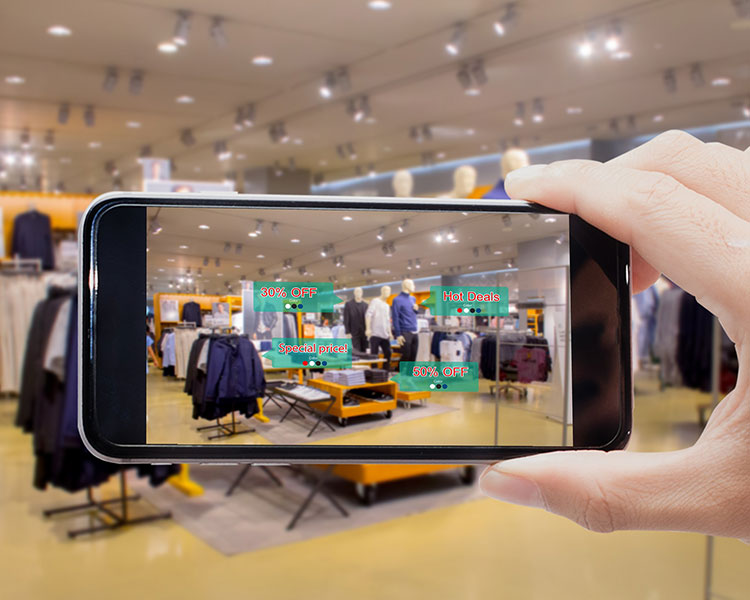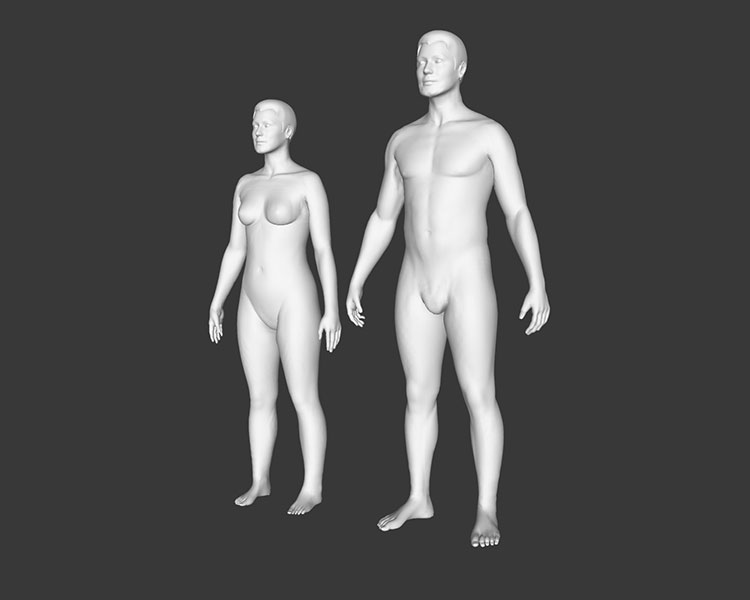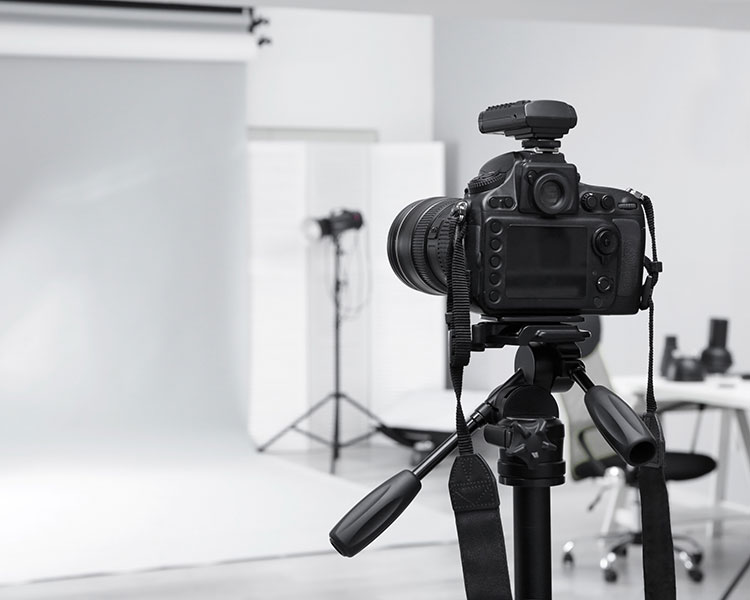 Buildings, Rooms and Spaces
We are extremely lucky to be able to utilise spaces across a number of buildings on the Manchester Campus.
Our students have access to a range of different studios and spaces where they will study, take part in workshops, and have opportunities to showcase their work.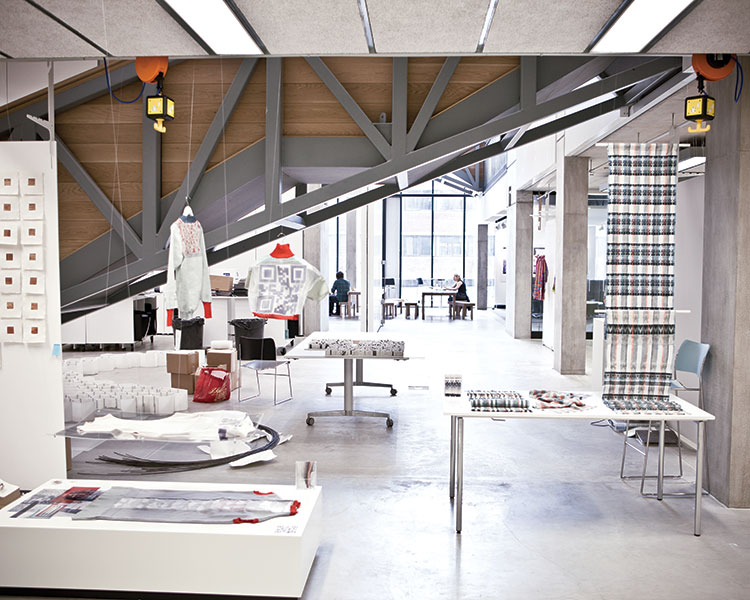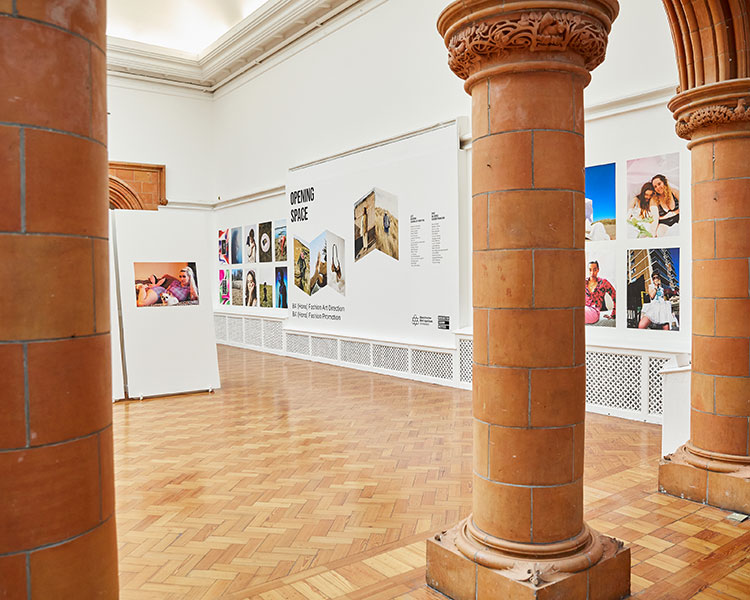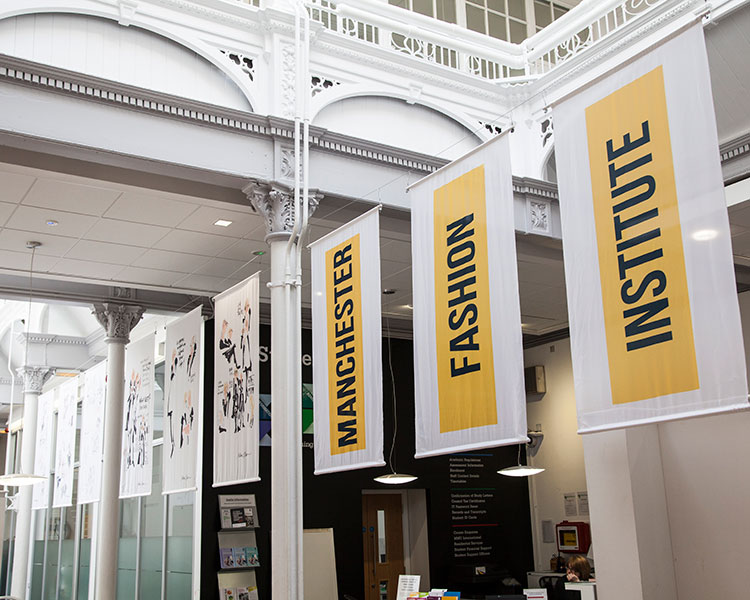 Find out more
Technical Services Team
Manchester Fashion Institute have a dedicated in-house technical services team who have decades of industry experience working with some of the biggest names in the business. The team is made up of experts in pattern cutting, CAD and Textiles.
Specialist Resources
In order to provide our students with the best possible experience we have a number of additional resources available to them throughout their studies.
Find out more
More Information
If you want to find out more about our extensive range of facilities and equipment at Manchester Fashion institute please get in touch.