WE ARE MANCHESTER FASHION INSTITUTE. WE BELIEVE IN TALENT AND INDUSTRY. WE UNLEASH CREATIVITY INTO THE WORLD. WE THRIVE ON INTUITION AND INNOVATION. WE LIVE BY INSIGHT AND ENTERPRISE. WE PRIZE INDEPENDENCE AND INVENTION. WE MATCH YOUTH WITH EXPERIENCE, ART WITH CRAFT. WE MIX DESIGN AND TECHNOLOGY, MANAGEMENT AND MERCHANDISING, WORK AND WONDER. WE INSPIRE AND EMPOWER. WE CHAMPION THE NEW, THE DIFFERENT, THE BRAVE.
VIEW COURSES
Feed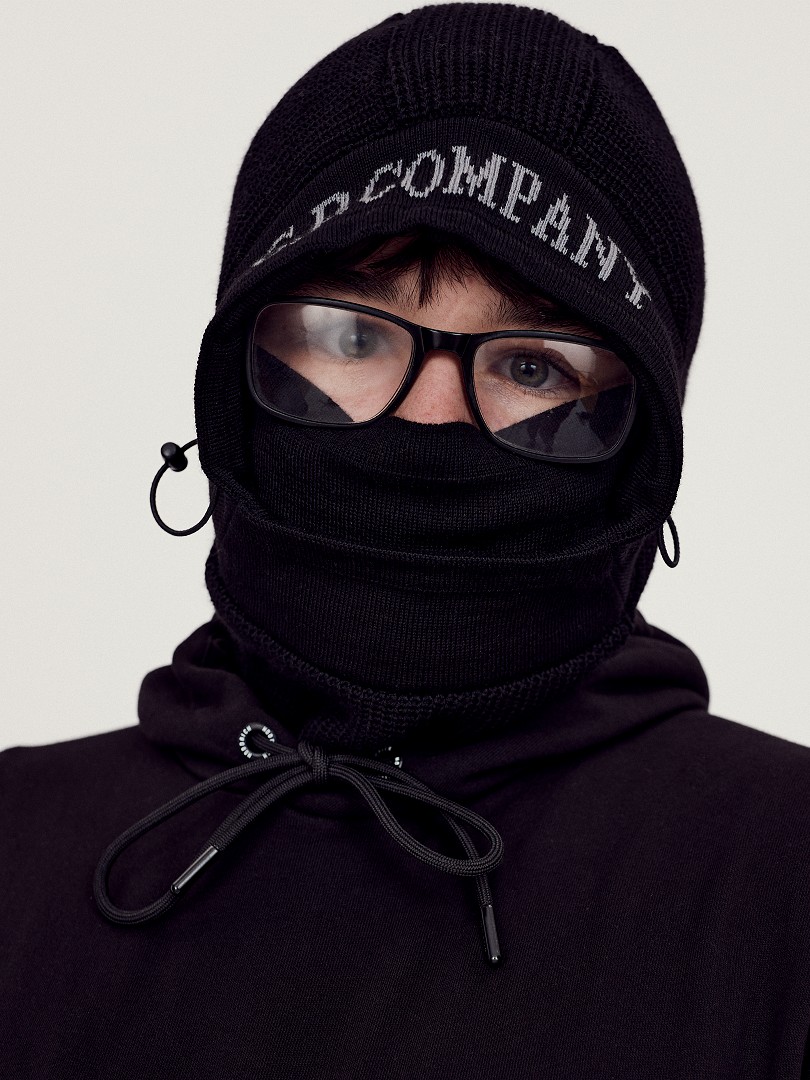 Photography project Portrait Youth returns to explore young men's identity through dress
Wed 29 Sep
Partnership with the Westminster Menswear Archive and Italian brand C.P. Company results in British Textiles Biennial exhibition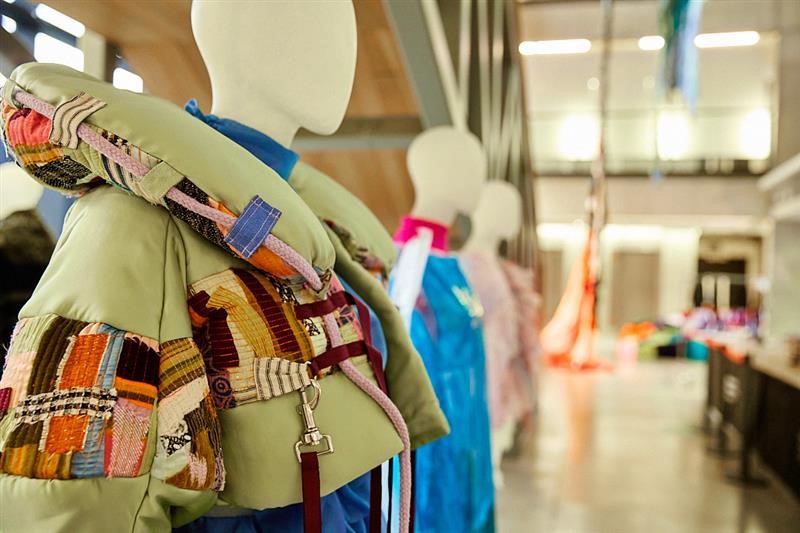 Manchester Fashion Institute hosts international Fashion and Climate Change Online Symposium
Mon 20 Sep
The symposium was the finale to a three-part collaborative project between Manchester Fashion Institute and Wuhan Textile University, China.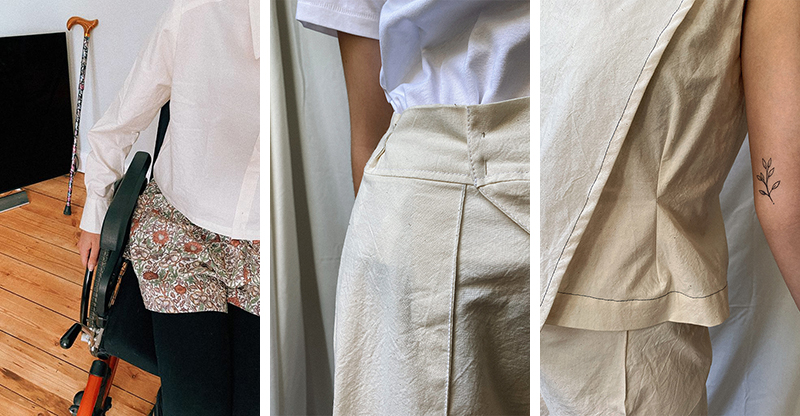 Fashion graduates launch adaptive clothing collection for wheelchair users at London Fashion Week
Thu 16 Sep
Rebecca and Melissa Everett are making positive changes in the fashion industry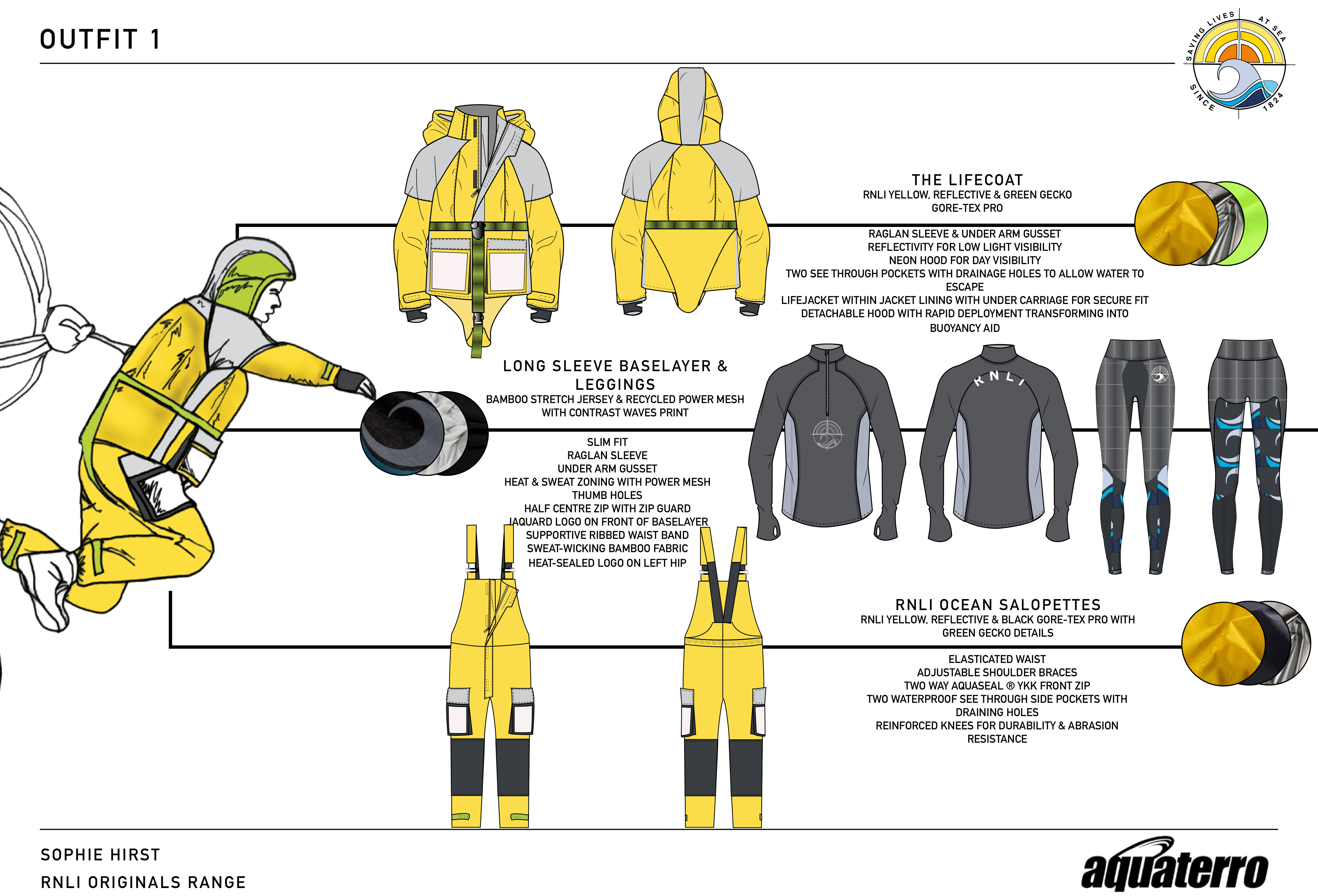 Design students team up with RMIT in Australia on collaborative brief to design multipurpose garments for Aquaterro
Tue 20 Jul
During a time of virtual experience and a lack of social interaction our Fashion Design & Technology students were given the opportunity to build an International collaborate project with RMIT in Australia. The students were asked to collaborate with their peers across institutions on opposite sides of the world.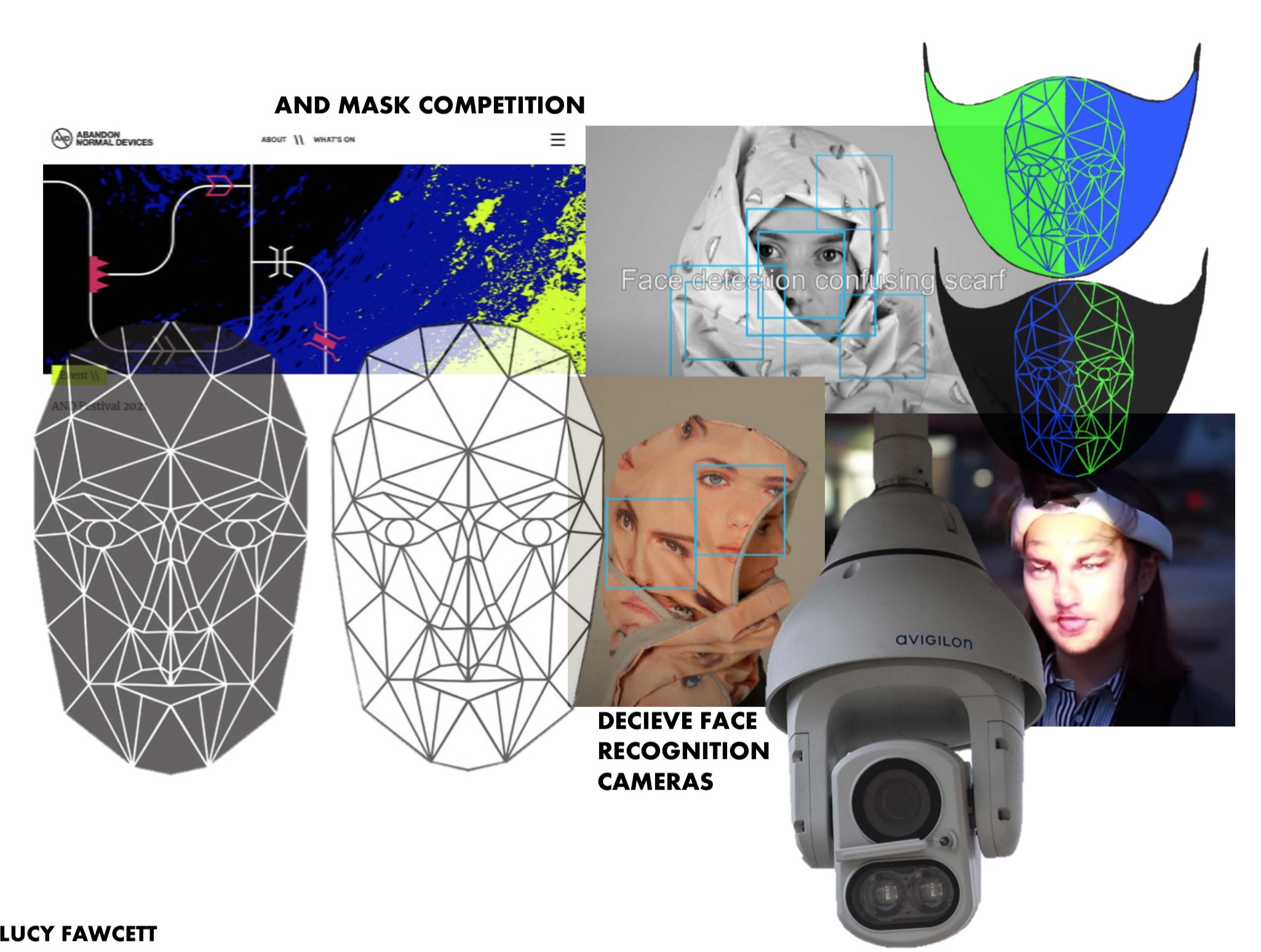 Student to be commissioned to design COVID-secure anti-surveillance face mask for the Abandon Normal Devices Art Festival
Tue 13 Jul

Manchester Fashion Institute joins Textiles 2030 sustainability initiative
Fri 2 Jul
Innovative ten-year agreement will help make positive changes to the industry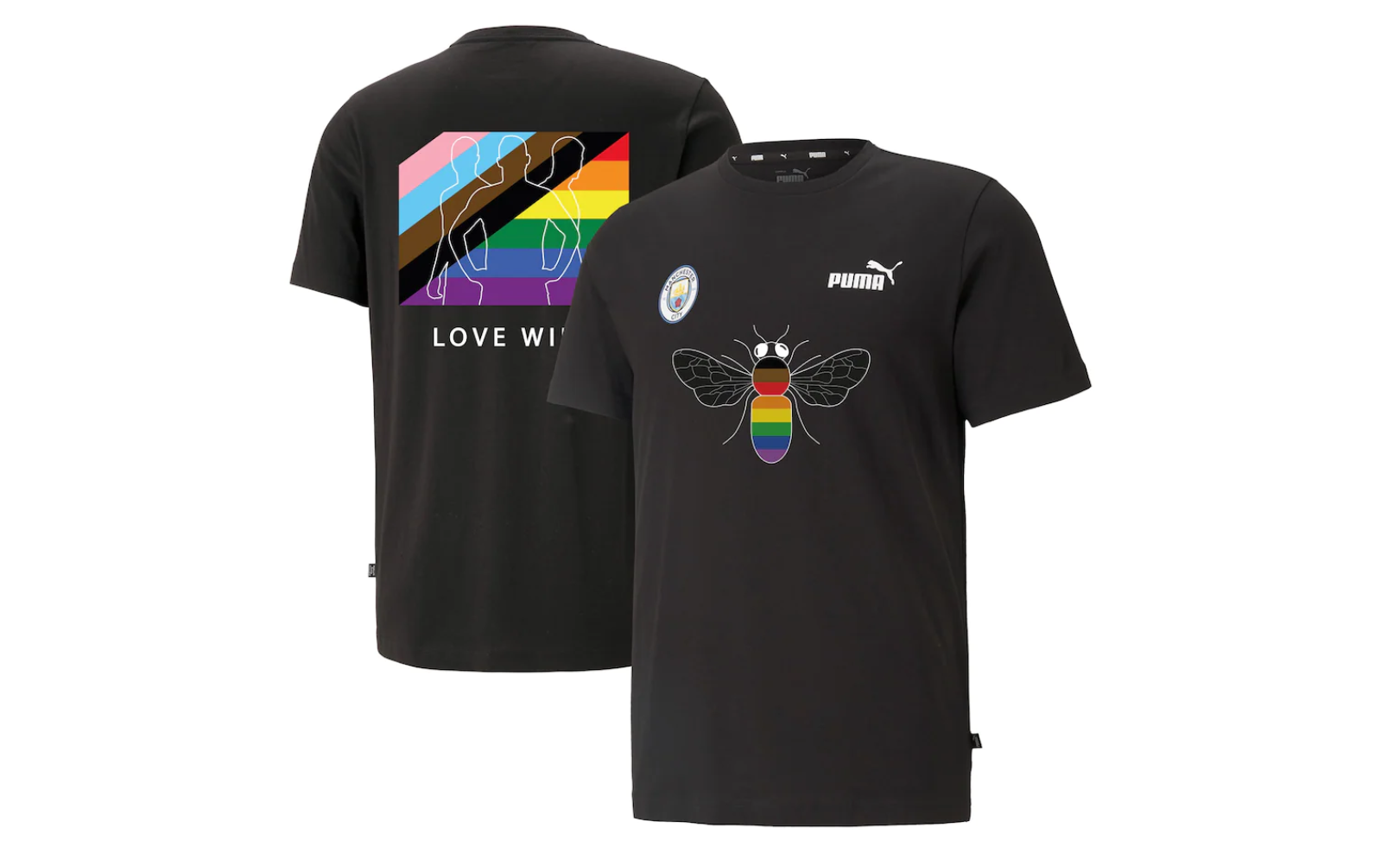 Fashion Design & Technology Sportswear student wins Manchester City FC X PUMA Pride design competition
Mon 28 Jun
Sportswear student see's her competition winning design come to life on Pride t-shirt being sold to raise funds for LGBTQ+ Community football initiatives through Football vs. Homophobia.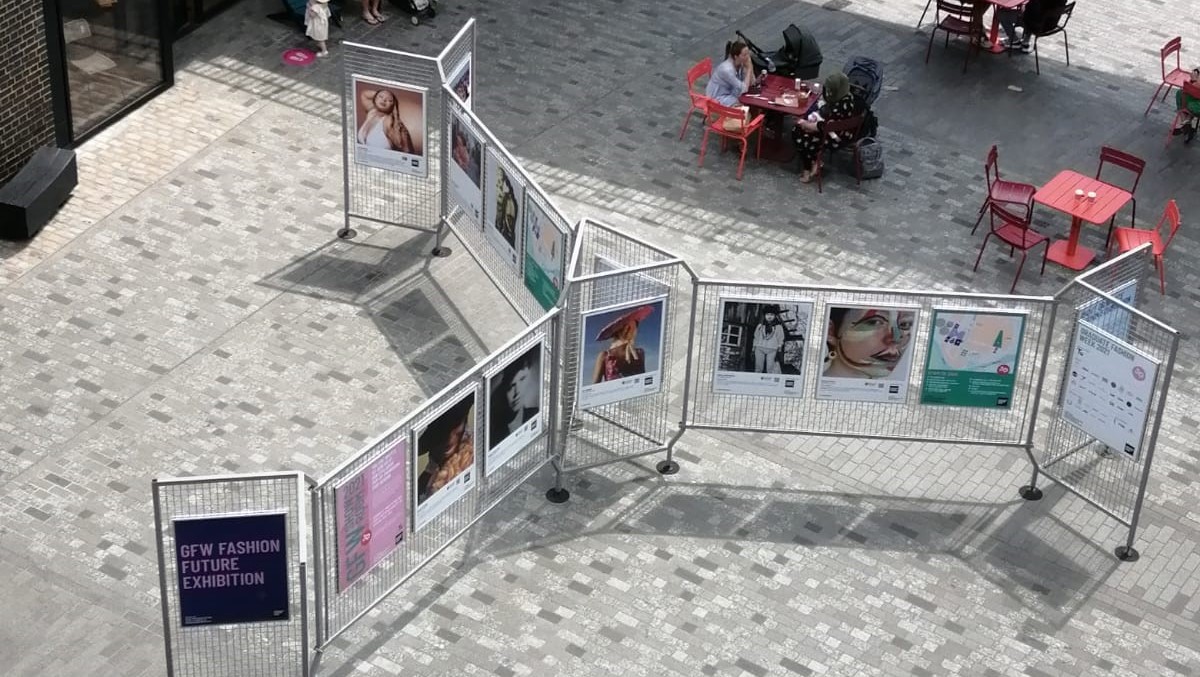 Fashion Promotion & Fashion Art Direction student work showcased in Graduate Fashion Week exhibition
Thu 24 Jun
The outdoor display in Coal Drops Yard showcased work from 6 of our fashion communication students in their exclusive Fashion Futures Exhibition.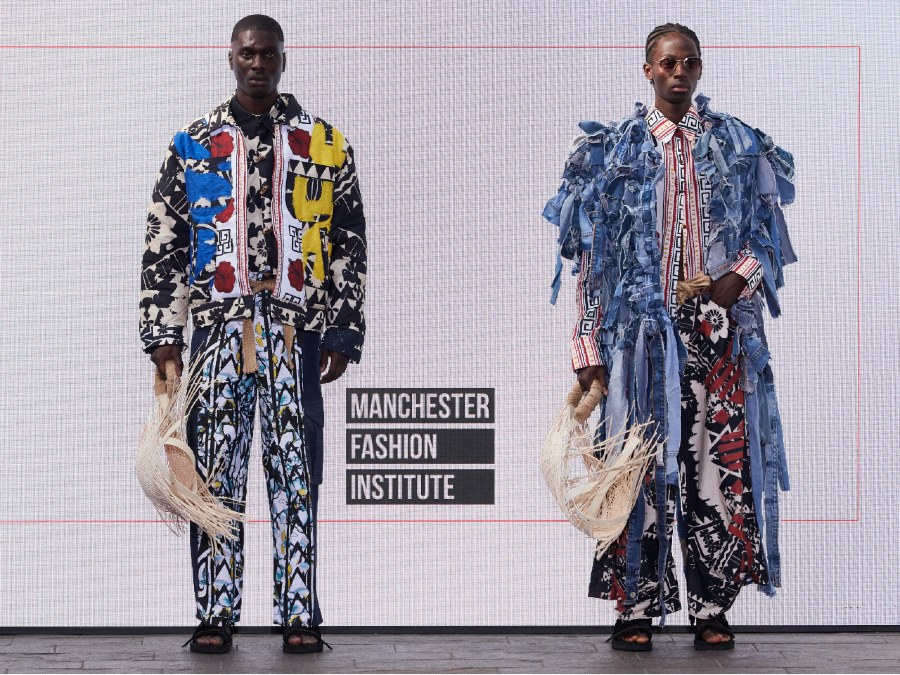 University student takes home top prize at Graduate Fashion Week
Fri 18 Jun
Jasmin Bourne's collection inspired by her British and Fijian heritage wows leading industry judges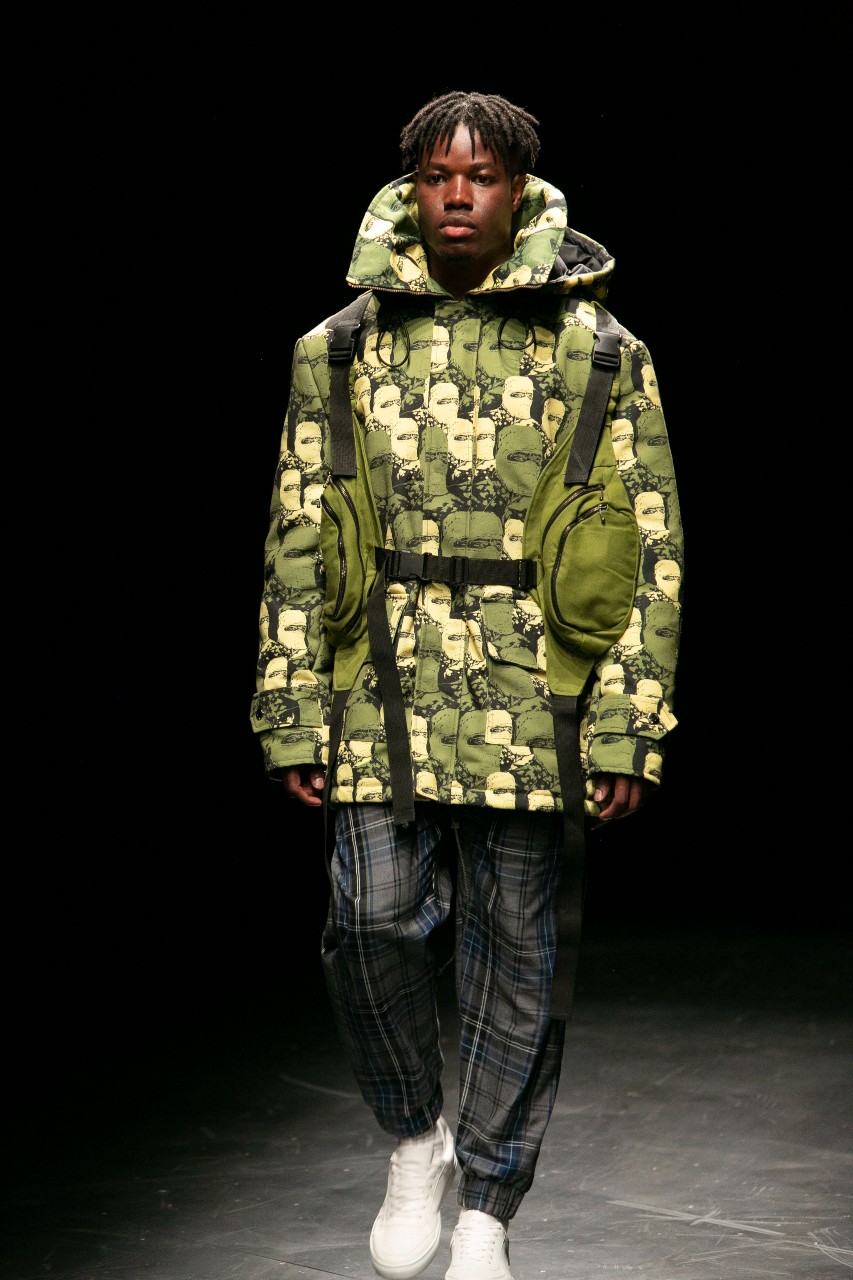 Stunning student collections showcased at London Fashion Week
Fri 11 Jun
Catwalk film featuring work from 'Class of 2021' included on digital platform
More events
More news