Buildings, Rooms and Spaces
Facilities at Manchester Fashion Institute
Manchester Fashion institute students work in a variety of ways depending on their chosen course, from traditional lecture theatres to open studio spaces the workspaces are vast and varied.
Our fashion buildings offer late night and weekend openings, and students have access to a 24-hour library on campus.
Righton and Cavendish
Manchester Fashion Institute's home is in the Grade II listed Righton Building and is connected to the more modern Cavendish building, both of which are nestled at the heart of our city centre campus. These buildings house an extensive collection of industry-standard equipment as well as large variety of teaching spaces. See more about equipment and facilities here.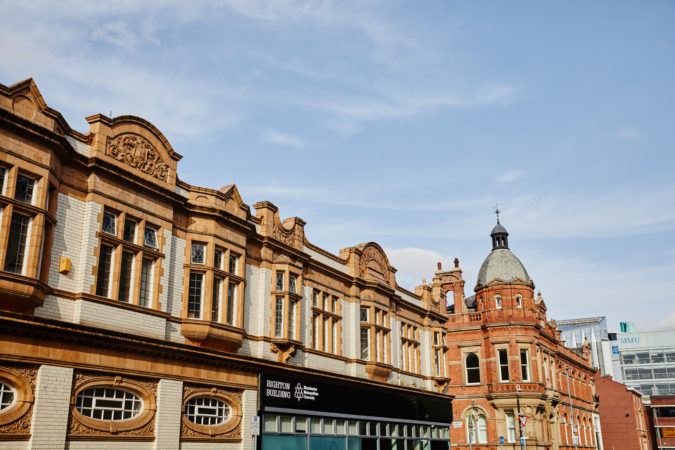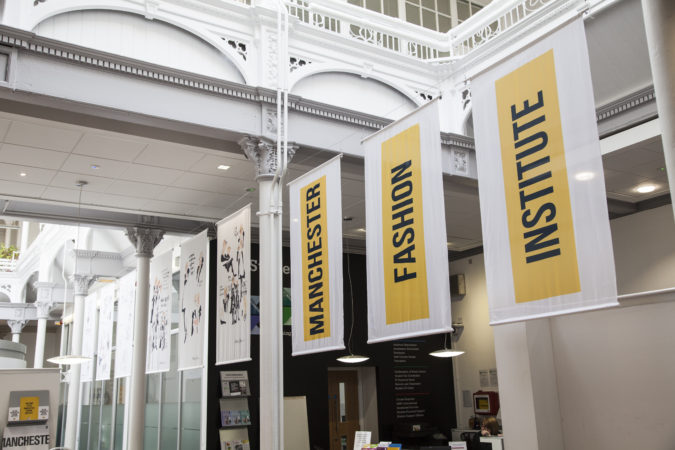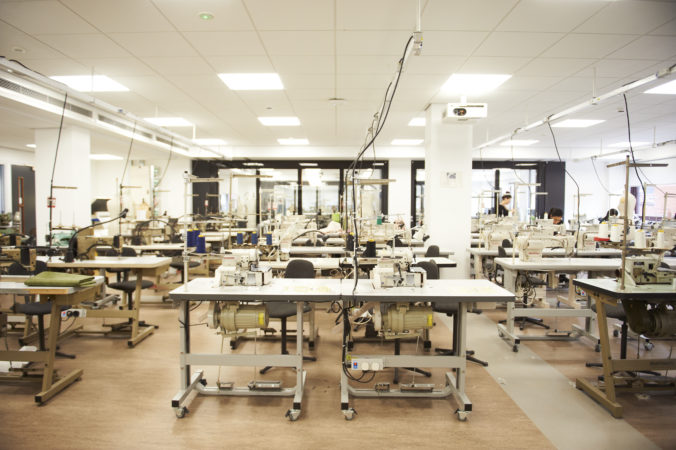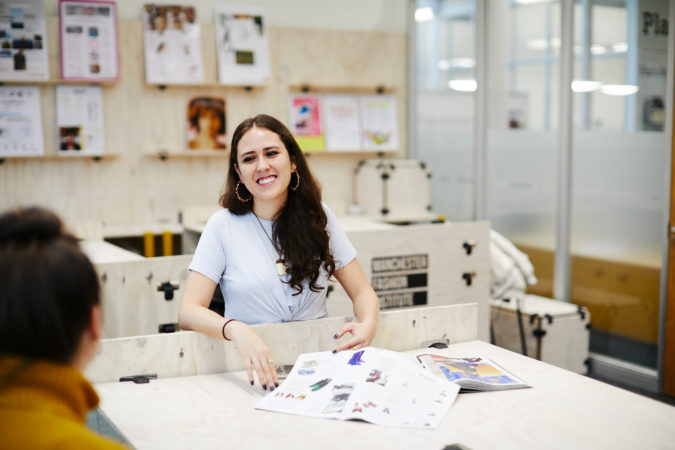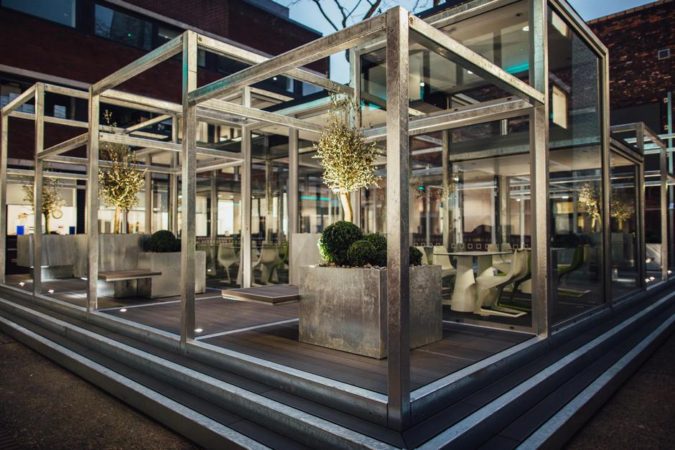 Benzie
Some of our fashion facilities are housed in the award-winning Benzie building and are accessible for those students studying on BA (Hons) Fashion and BA (Hons) Fashion Art Direction. Within the Benzie building there Is also a number of open plan workshop spaces, a vertical gallery and a rooftop outdoor space.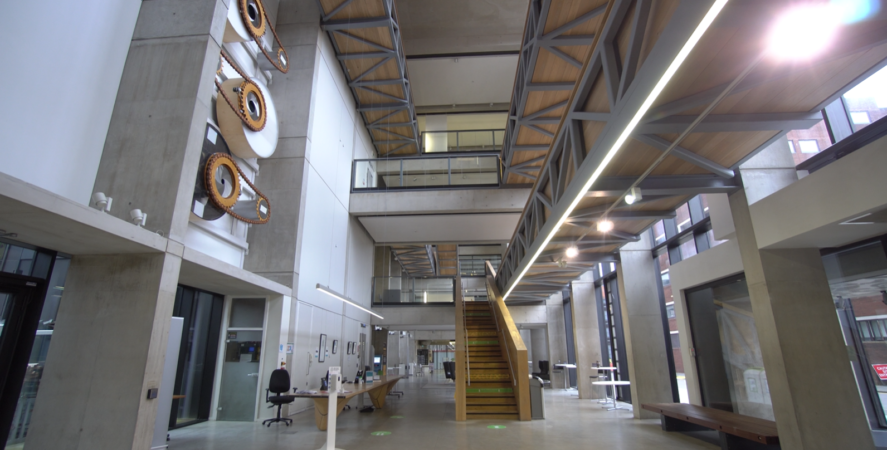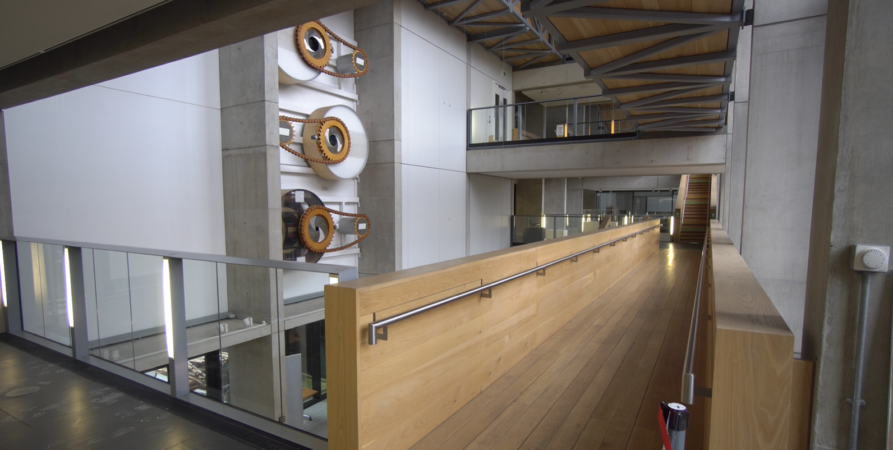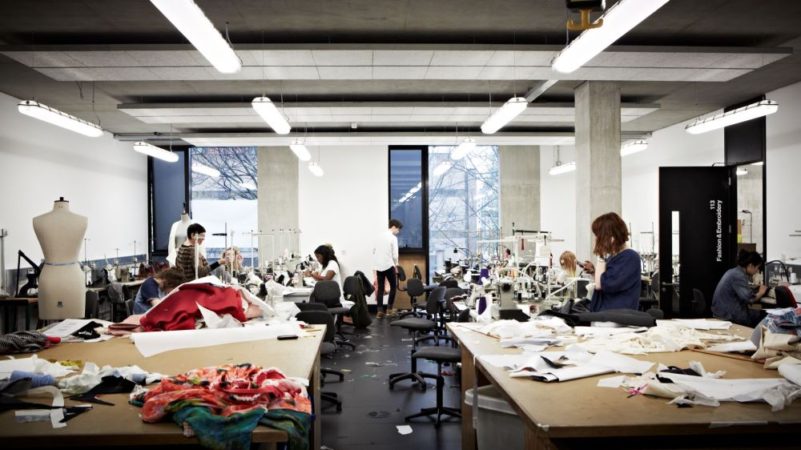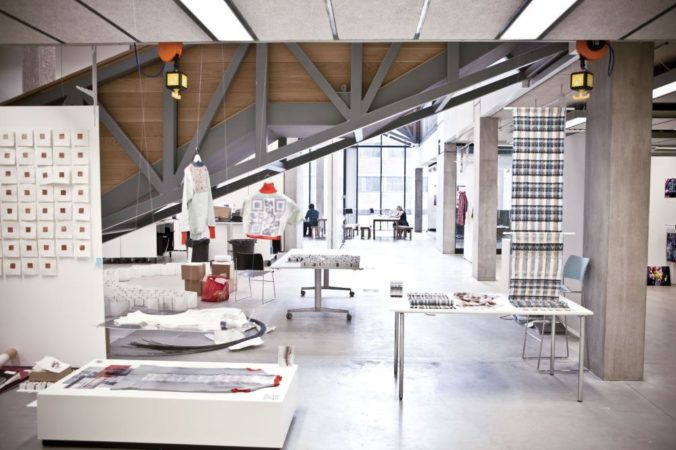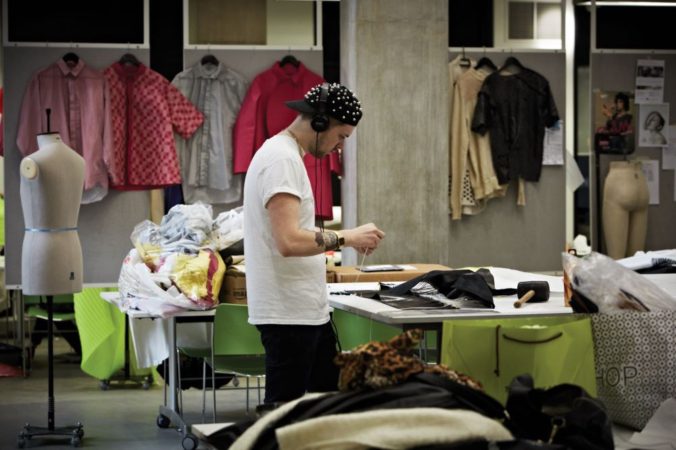 Additional Buildings
Manchester Fashion Institute students are also able to utilise other buildings across the campus from large modern lecture theatres in the business school to gallery spaces in the Holden Gallery, our students benefit from having a variety of spaces available to them on one city centre campus.