Hattie Lofthouse
BA (Hons) Fashion Design and Technology (Menswear) 2021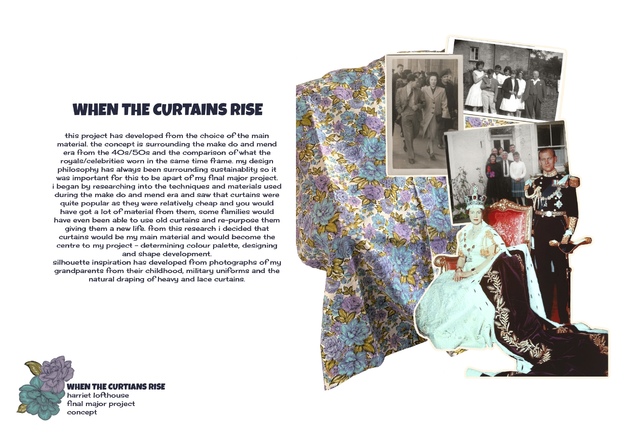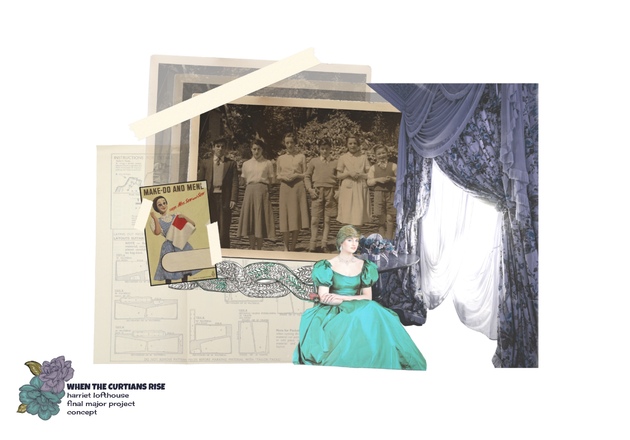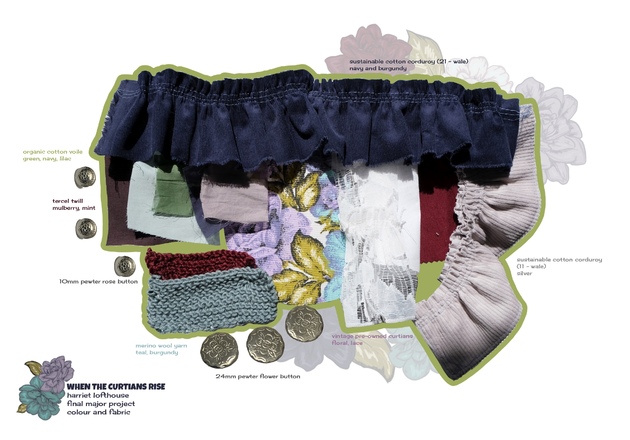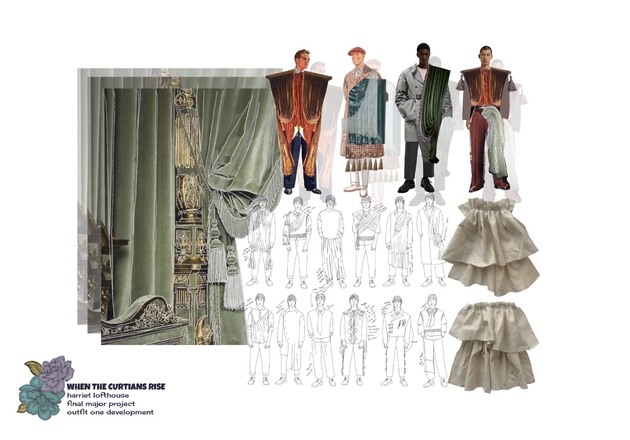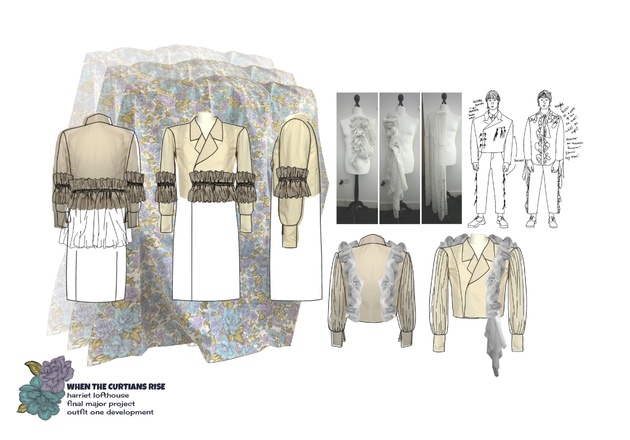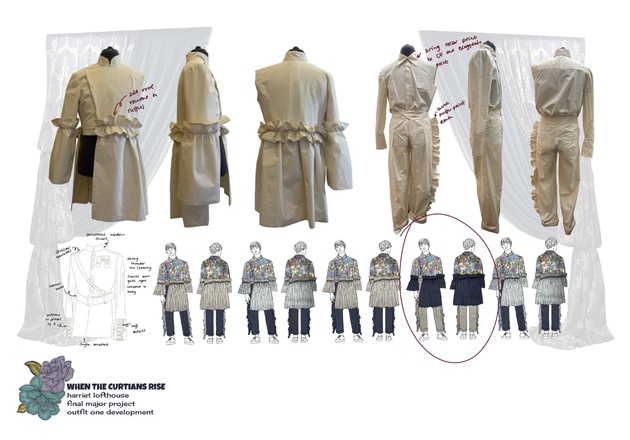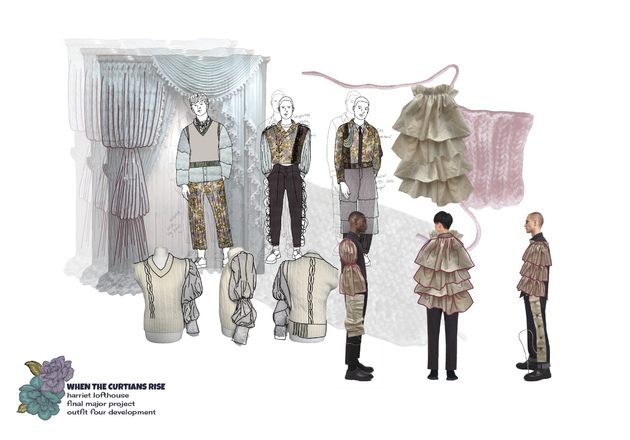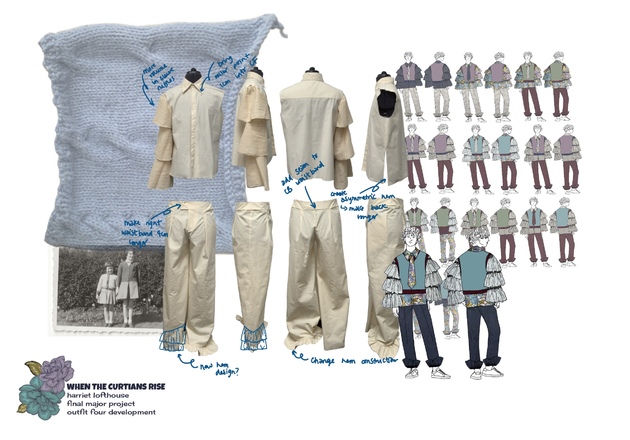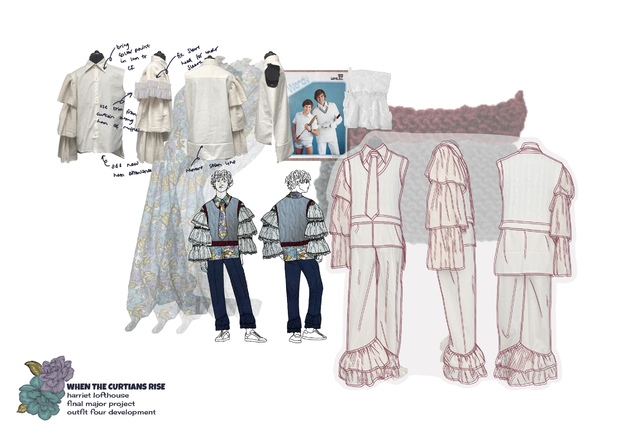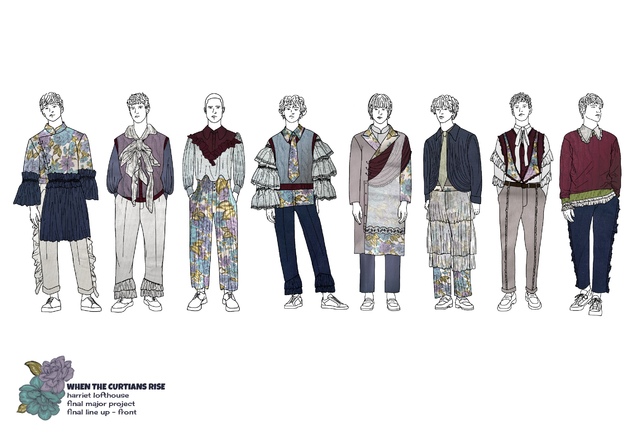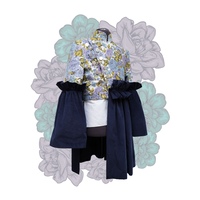 Hattie Lofthouse
BA (Hons) Fashion Design and Technology (Menswear) 2021
It is important to me that my design journey and garments tell a story, whether it be my own or someone/something else.
WHEN THE CURTAINS RISE celebrates the make-do-and-mend era of the 1940s. How families were creative and smart with available resources during difficult times.
I embeded sustainabile thinking into my own fabric choices. I explored popular clothing worn by families and which materials were re-used or up-cycled during this period. Contrasting this with what the royals and celebrities were wearing during the same time frame.
For as long as I can remember I have always had a huge interest in tailored garments. For my collection, I come out of my comfort zone and experiment with new shapes and gathering techniques. This contrasts my usual structured designs.
Awards:
Fielding and Nicholson Tailoring Competition - WINNER 2019
Contact Hattie
Email
Instagram
LinkedIn