Kristina Candy
BA (Hons) Fashion Design and Technology (Sportswear) 2021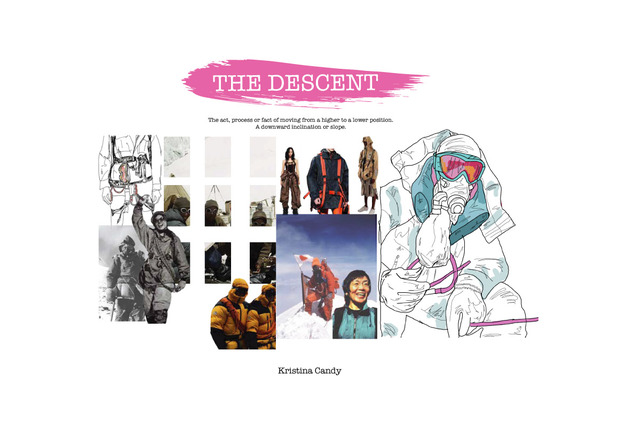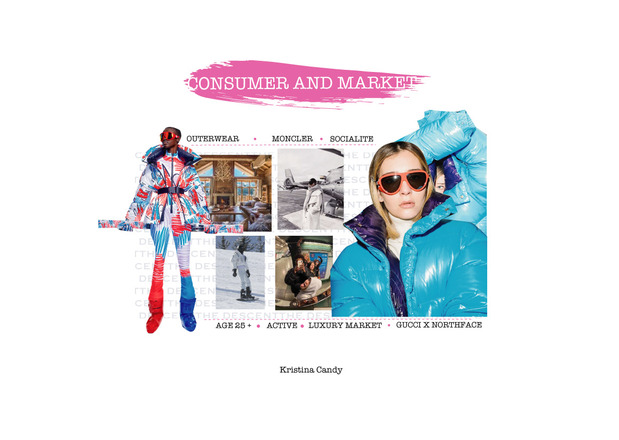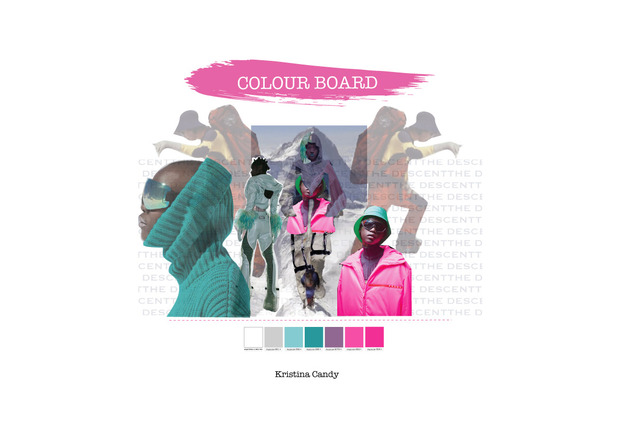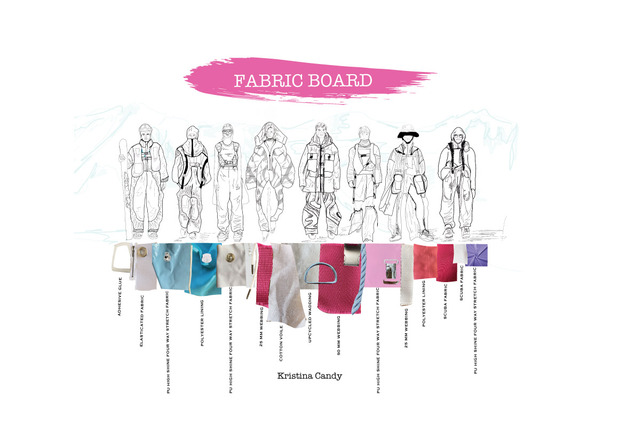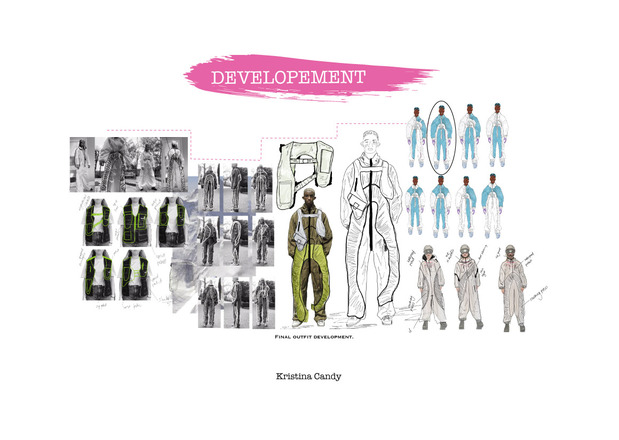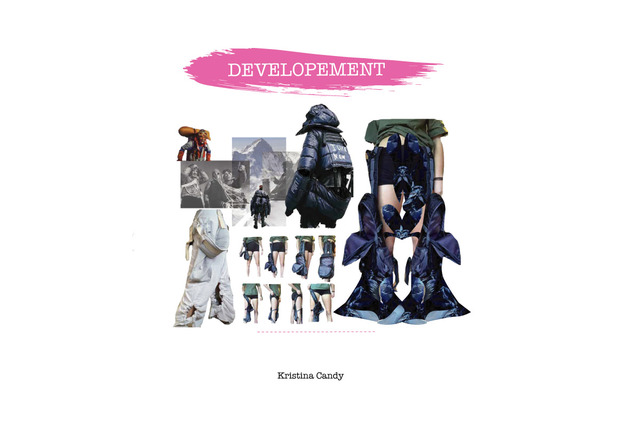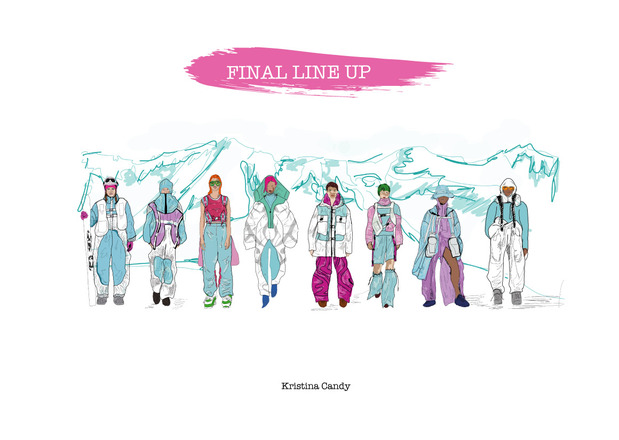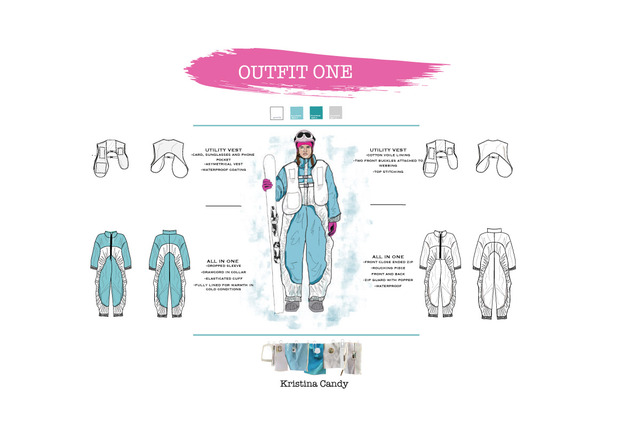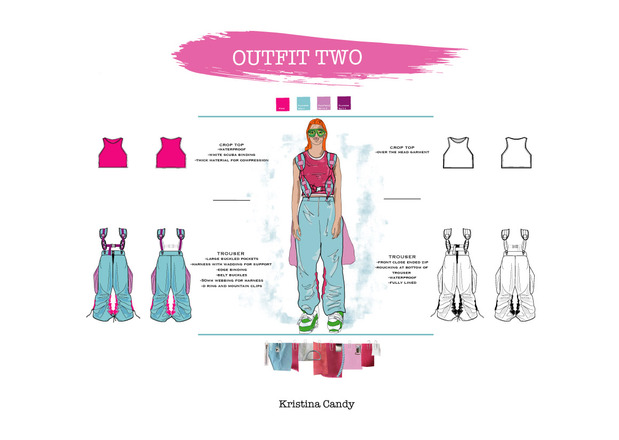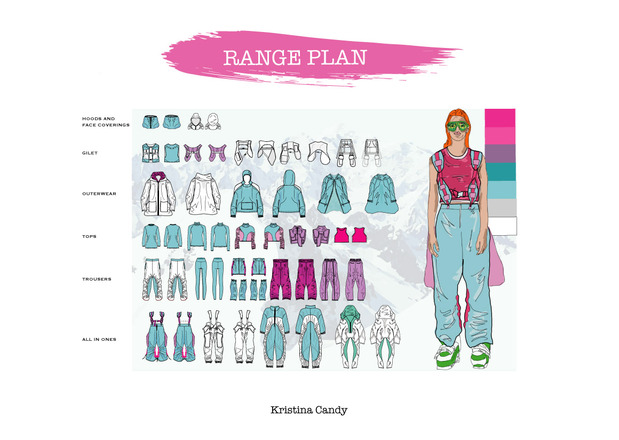 Kristina Candy
BA (Hons) Fashion Design and Technology (Sportswear) 2021
My sportswer collection THE DESCENT focusses on multifunctional garments that can be worn as streetwear and on the mountains as functional skiwear.
Originating from my own design identity within sportswear, I am personally inspired by groundbreaking women. Women who have previously created the foundations for participation in sport today and women who take risks, defying stereotypes to become professional athletes.
Junko Tabei was a Japanese mountaineer who defied cultural expectations in the 1970s, showing resilience, strength and perseverance by being the first female to reach the summit. Tabei showed resourcefulness by utilising domestic items such as curtains and car covers to create climbing gear. Silhouettes and details have been influenced by items that climbers like Tabei would typically carry with them.
Repurposed buckles, pockets, zips and straps have been applied onto commercialised outerwear garments. Sustainability has been considered through the upcycling of wadding from old sleeping bags as insulation and to create padded elements, such as harness straps. The garments are multipurpose and the consumer can wear them day to day in the city and then transition into highly functional outwear.
Awards:
National Football Museum, Football is Art design competition - WINNER 2019
Placement:
Mizuno. EMEA Teamwear Design Intern
Contact Kristina
Email
Instagram
LinkedIn