Colette Castellon
BA (Hons) Fashion Design and Technology (Womenswear) 2021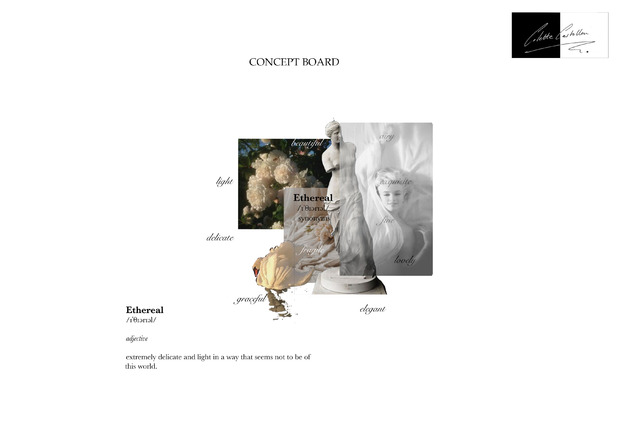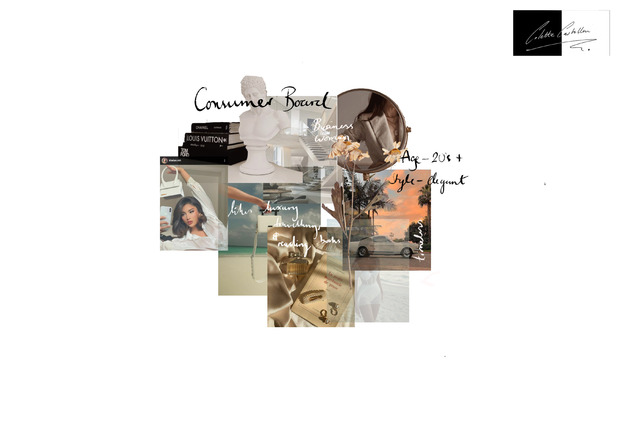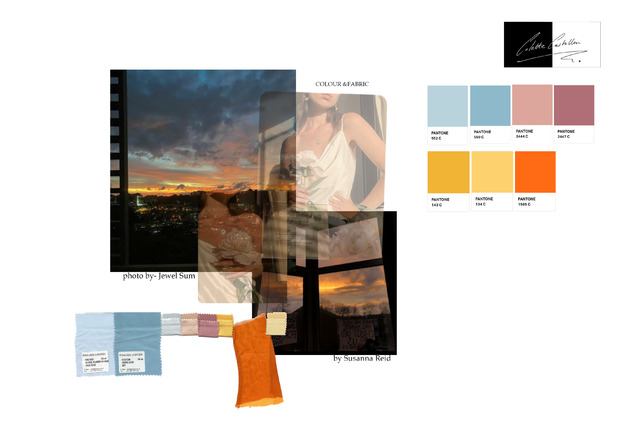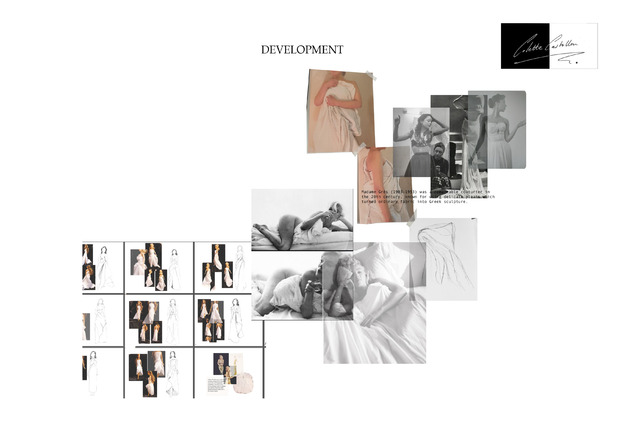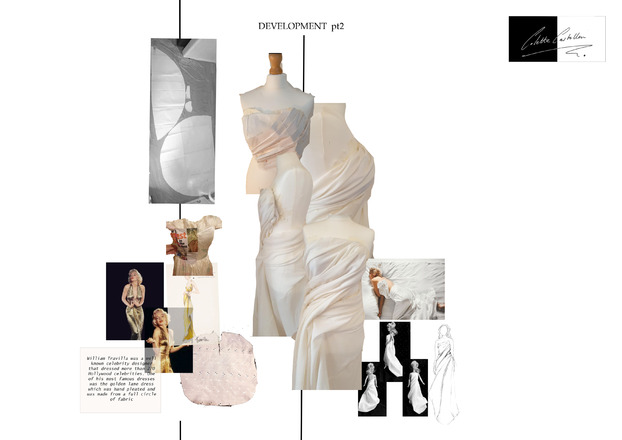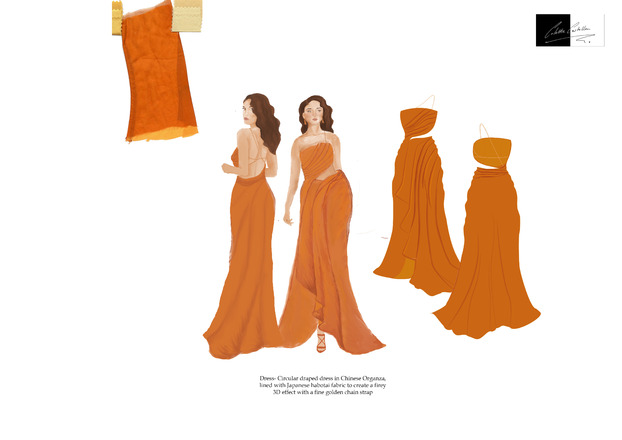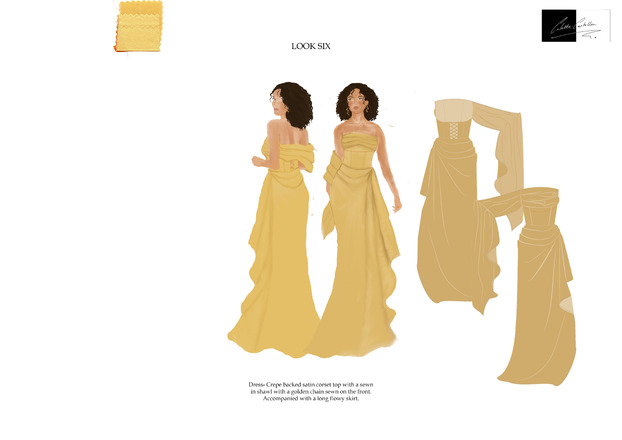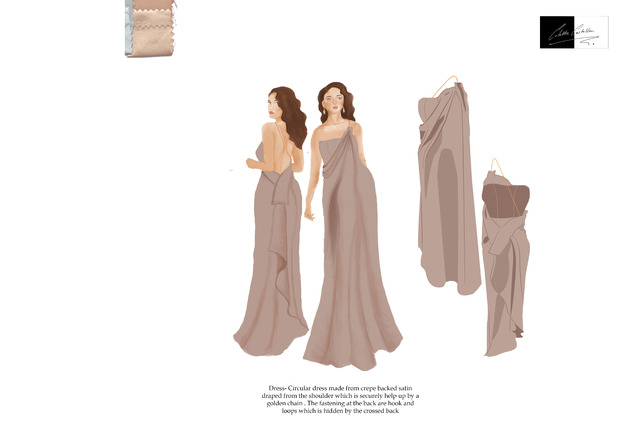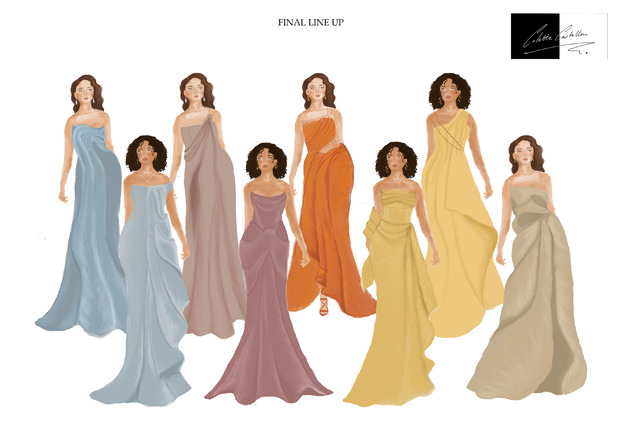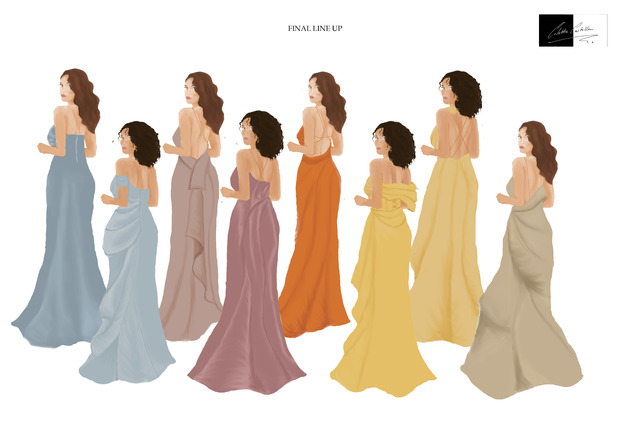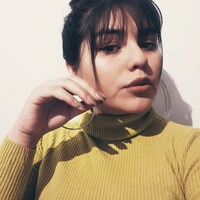 Colette Castellon
BA (Hons) Fashion Design and Technology (Womenswear) 2021
The name of Final Major Project Collection is Real Ethereal Beauty as my inspiration stems from Ethereal beauty from different eras and icons such old Hollywood actresses in the 1950s. My designs also aim to capture the essence of William Travillas pattern cutting approach and famous drape designers such as Madamé Grez. The colour pallet of the collection is influenced by the dreamy colours of sunsets taken from windows during lockdown.
As a designer, in all my designs I aim to create an elegant and feminine essence within my garments. I take interest in dress making as I love to work with luxurious fabrics such as satin and silk. However I do love experimenting with other fabrics.
I also take great pride in being Bolivian and have encorperated aspects of my culture into many projects throughout my academic years at MMU. These include pattern and design from traditional Bolivian costume and fabric. I use my sources of inspiration to honor and appreciate my culture.
Final Major Project Film SS2021 - Fashion Design Technology
Final Major project- Hand stitching placement
Contact Colette
Email
Facebook
Facebook: Colette Castellon
Instagram