Sarah Duffy
BA (Hons) Fashion Design and Technology (Womenswear) 2021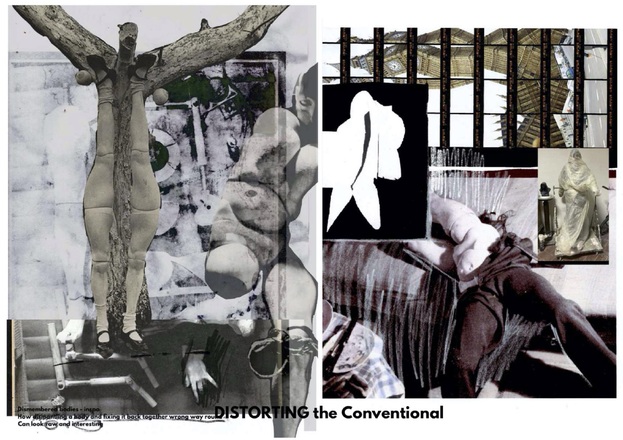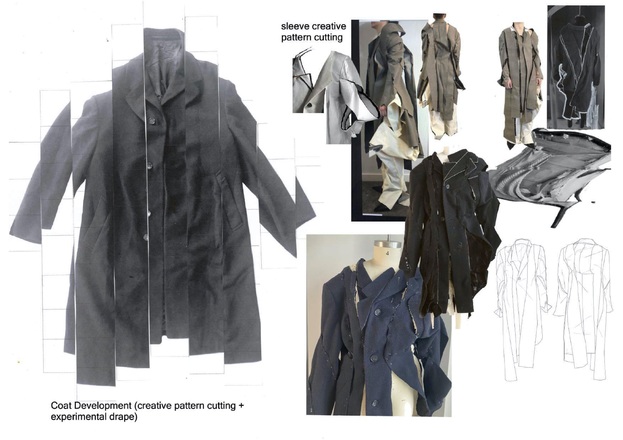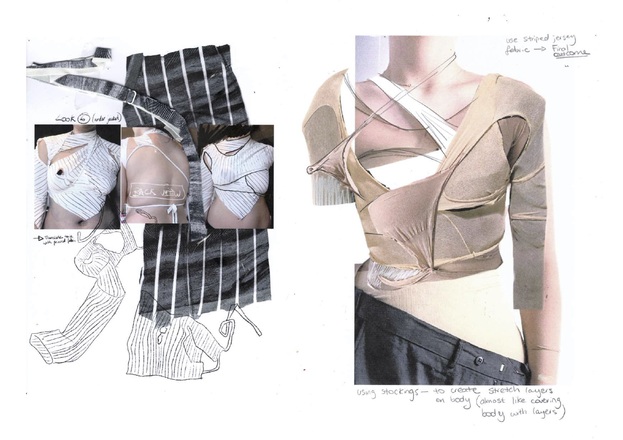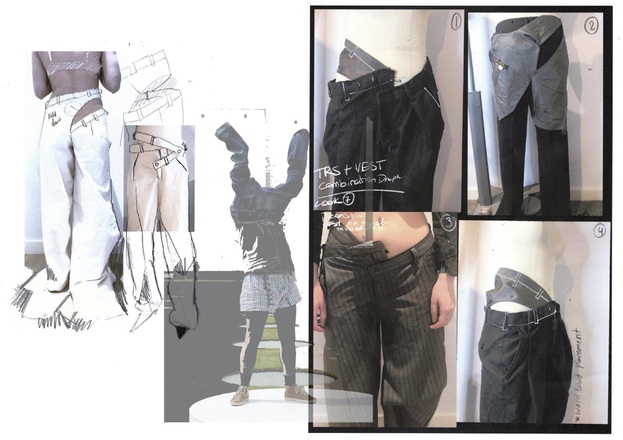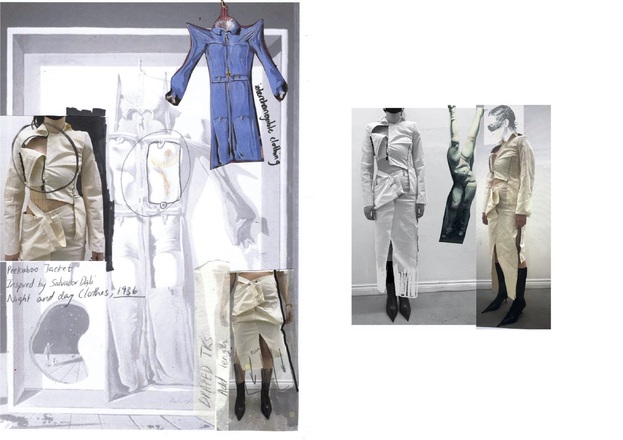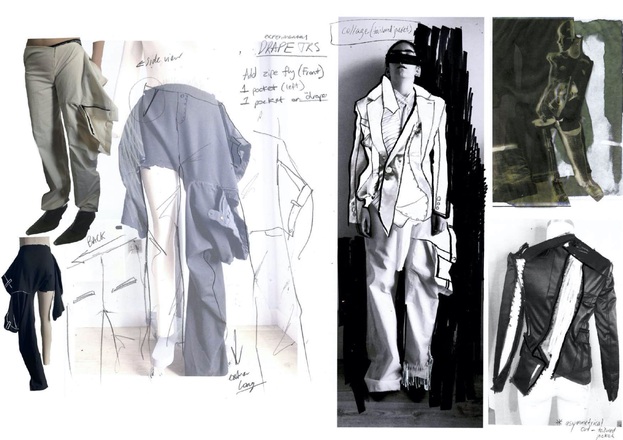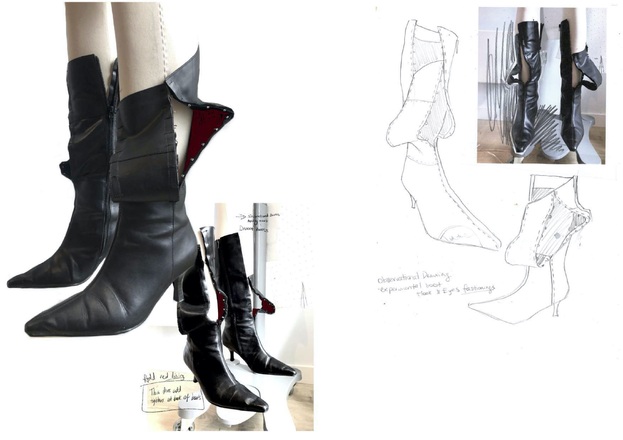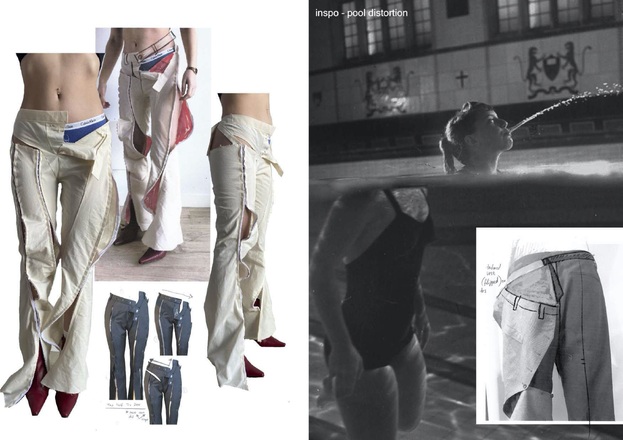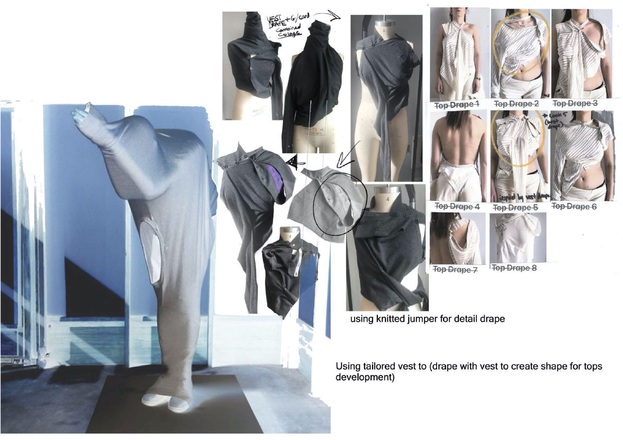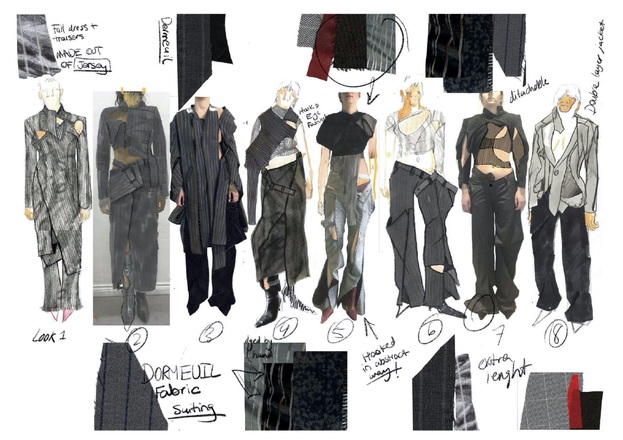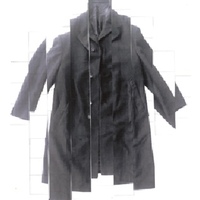 Sarah Duffy
BA (Hons) Fashion Design and Technology (Womenswear) 2021
"Distorting The Conventional"
Initial research explored decay and how beautiful something looks when deconstructed by nature. This led to investigating decaying art through to distorted art and finally the discovery of Eduardo Paolozzi: Michelangelo's 'David'.
Eduardo took David's head, destroyed the cast into pieces, and then attached it back together with glue, wood and string. Although distorted, it is still recognisable as the head of David. I combined this idea with other surrealist art and this influenced the displacements of shapes within the collection.
I used digital technology and collaging combined with traditional tailoring and draping techniques to de-construct / re-construct tailored garments: cutting, distorting, sewing and connecting with trims such as hooks and eyes. Like Paolozzi's David, my coats/garments retained their origins.
Sustainability is an underlying feature. The majority of the collection is made from 100% wool suiting. There is an interchangeable statement piece with hooks and eyes that allow the wearer to alter the silhouette or fit - so providing wardrobe longevity.
There is beauty in transforming something conventional into a new distorted form.
Awards & Press:
Drapers 'The Covid collections of Graduate Fashion Week' - FEATURED 2021
MFI x BIFT (Beijing Institute Fashion Technology) International collaborative project: Outfit - WINNER 2020
Prototype Exhibition, Holden Gallery Manchester - FEATURED 2019
https://www.drapersonline.com/product-and-trends/graduate-fashion-week-2021
collection film
Contact Sarah
Email
Instagram