Kristy Suet Ching Yim
BA (Hons) Fashion Design and Technology (Womenswear) 2021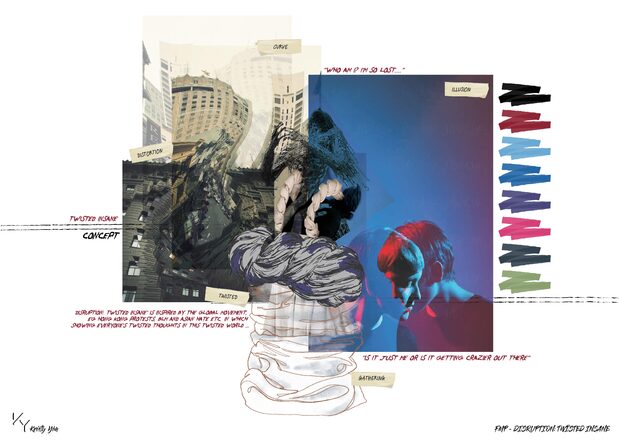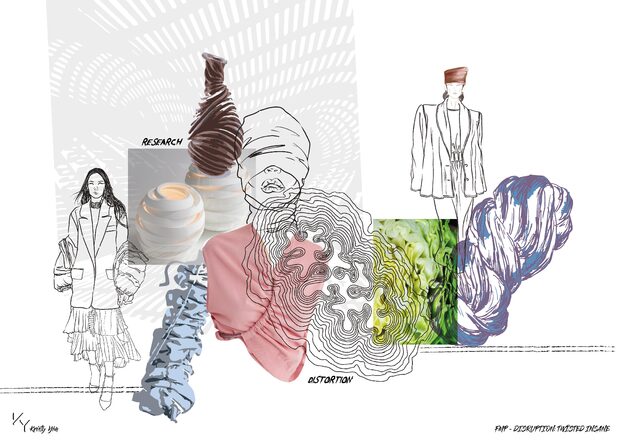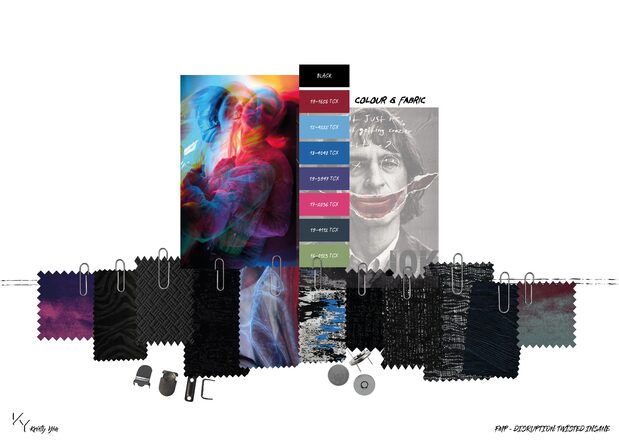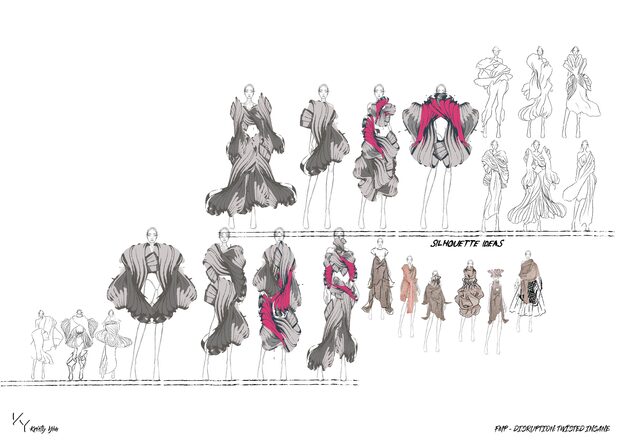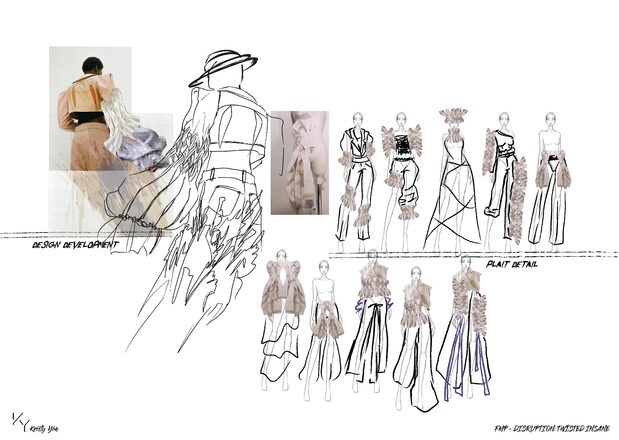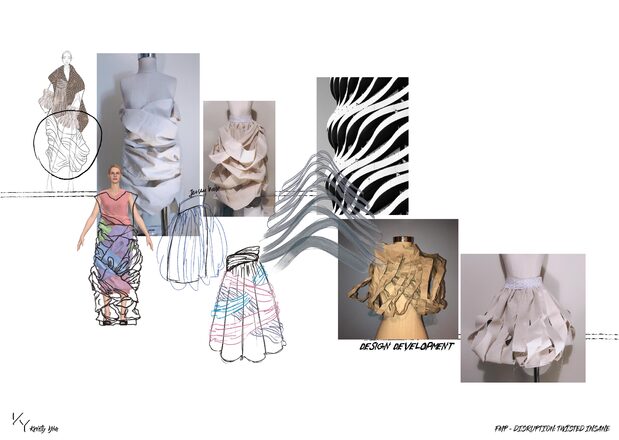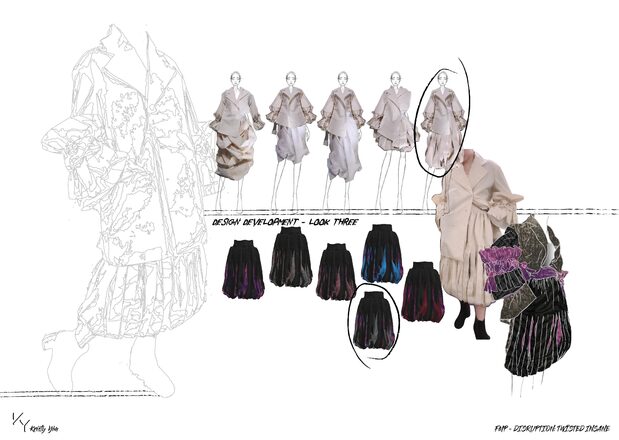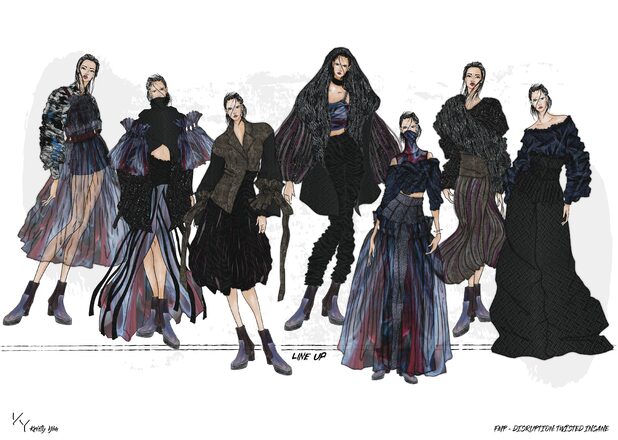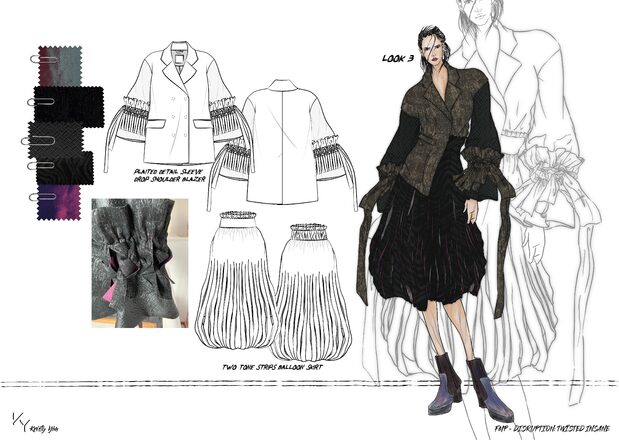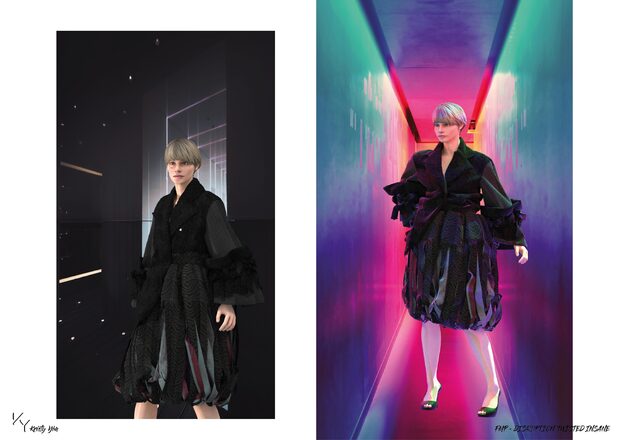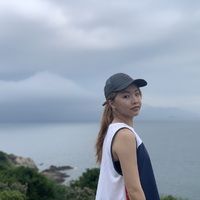 Kristy Suet Ching Yim
BA (Hons) Fashion Design and Technology (Womenswear) 2021
An enthusiastic and dynamic Womenswear design practitioner observing every little detail, from world news to a snapshot of daily life. Absorbing everything, and turning personal observation and feelings into a collection. Sourcing dead-stock materials and exploring new technologies tells a key message around sustainability.
The DISRUPTION: TWISTED INSANE collection is inspired by global movements. Recent months have hosted a series of rolling disasters, not just Covid... Hong Kong protests, BLM and Asian hate. This highlights twisted thoughts in this twisted world…
We may have heard different voices and seen different pictures. In these pictures, we may ask, "Is it just me? Or is it getting crazier out there?" Should we listen to all the external voices, or should we listen to what we think and believe?
Fashion reflects society. Key themes of distortion, wrapping, twisted and illusion researched and developed through experimental drawings, collage and draping to create interesting shapes, details and textures.
Awards:
Gerber Ideation International Student Competition - SEMI FINALIST 2019
Outerwear Lookbook publication, photography be Tanzaro Creative - FEATURED 2018
Placements:
Li & Fung, Hong Kong. Design Assistant
A years placement with designing both commercial and high end design outcomes for global active and lifestyle brands
House of Holland, London UK. Design Intern
Worked with the design team in assisting design development through sourcing, pattern cutting, toile making and being attentive during fittings for SS19 collection
Interested in working further in design and/or product development roles where experience in CAD, digital fashion (CLO 3D/Gerber), garment and pattern technology could be further explored.
'Disruption: Twisted Insane' Collection Film
Contact Kristy Suet Ching
Email
Website
Instagram
LinkedIn
Blog