Isabelle Johnson
BA (Hons) Fashion Design and Technology (Womenswear) 2021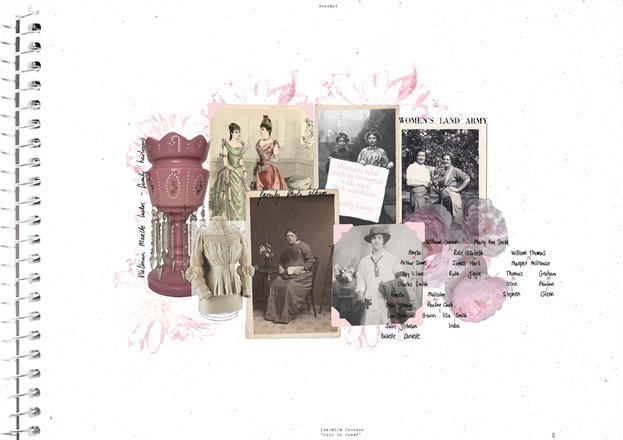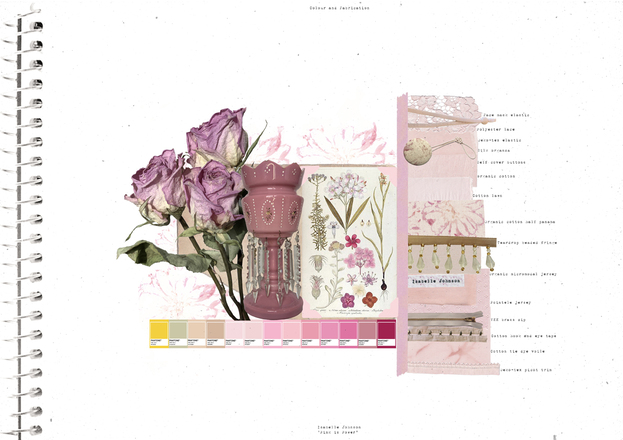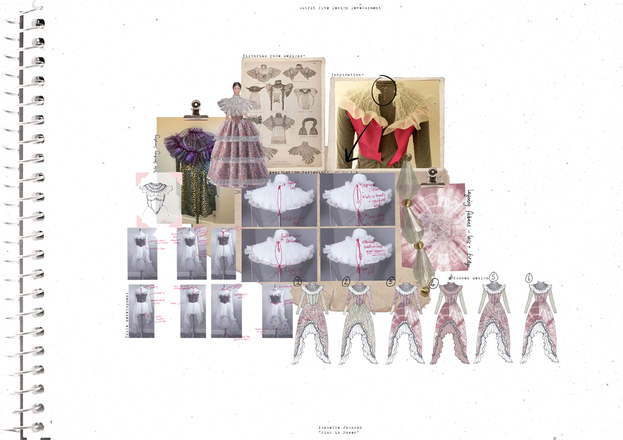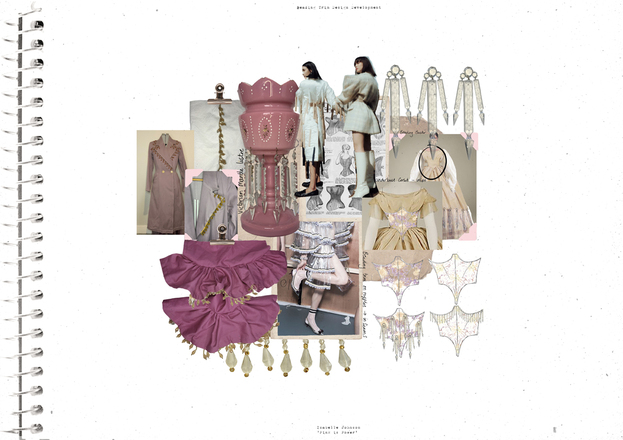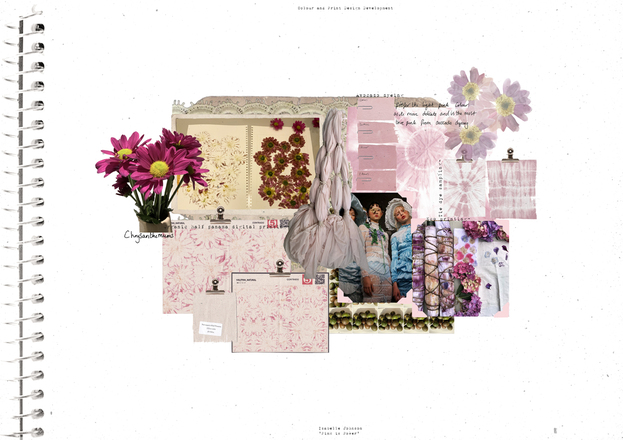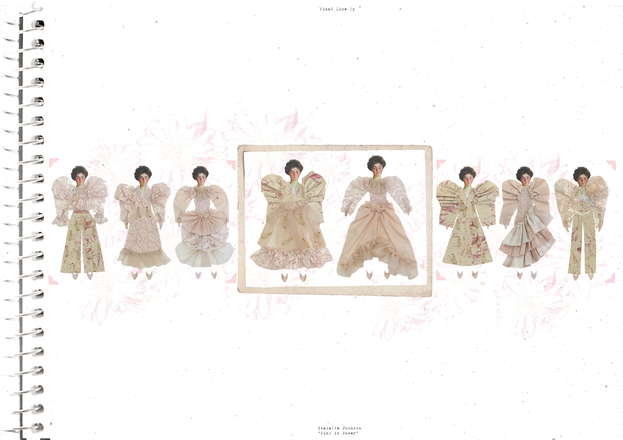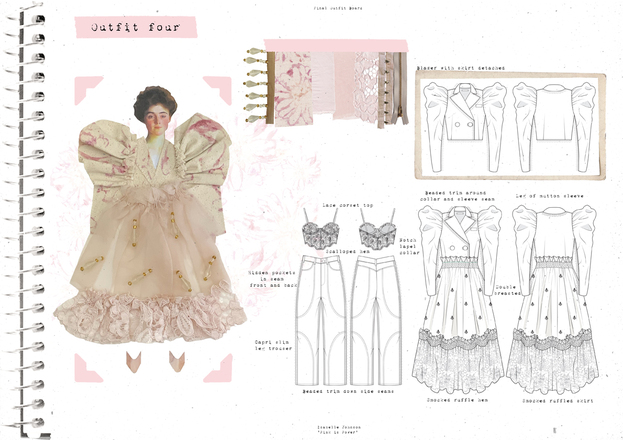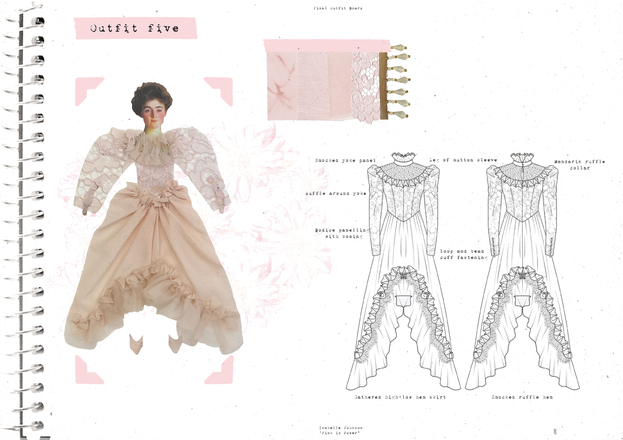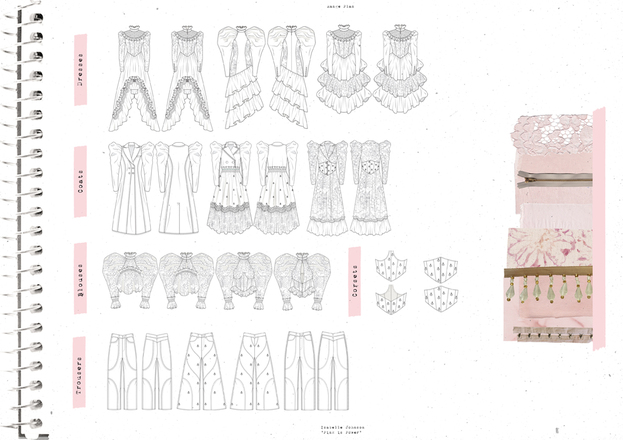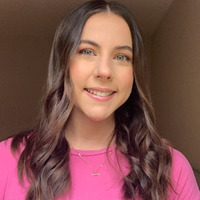 Isabelle Johnson
BA (Hons) Fashion Design and Technology (Womenswear) 2021
I am a keen advocate for sustainability, the environment and womens rights, which all influence my feminine design aesthetic.
My collection PINK IS POWER ecourages women to embrace their femininity and express this as their power.
By researching old family photo albums, I discovered that my roots are strongly embedded in the Kentish countryside. I was inspired by the utility wear that my great great grandmother Amelia and her daughter Ivy wore in the Womens Land Army in WW1 and WW2.
I also discovered photos of my ancestors during the Victorian era, as well as my family's Victorian mantle lustres. This combination of excessive trims of Victorian dress and crystal details from the mantle lustres inspired my use of beaded trims.
To create a contemporary feel, I have considered sustainable practices: using natural and/or organic fibres, eco printing and natural dyeing methods. Detachable features inspired by the Victorian bustle create multifunctionality and versatility for wearers.
Awards:
Outerwear Lookbook publication, photographed by Tanzaro Creative FEATURED 2018
Contact Isabelle
Email
Website
Instagram
LinkedIn