Ila Burton
BA (Hons) Fashion Design and Technology (Menswear) 2021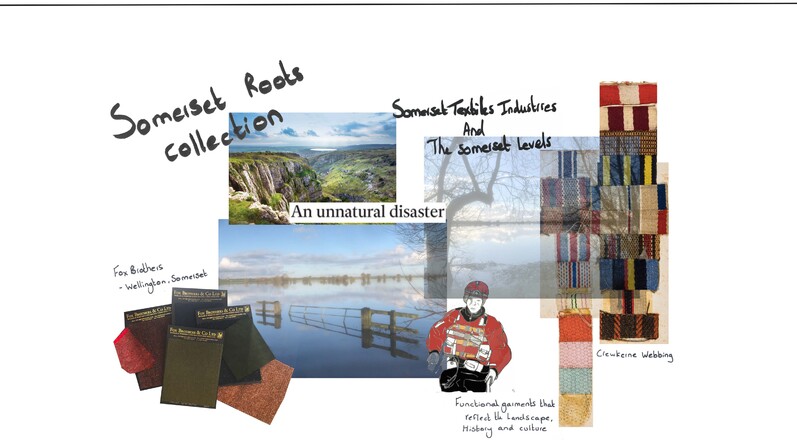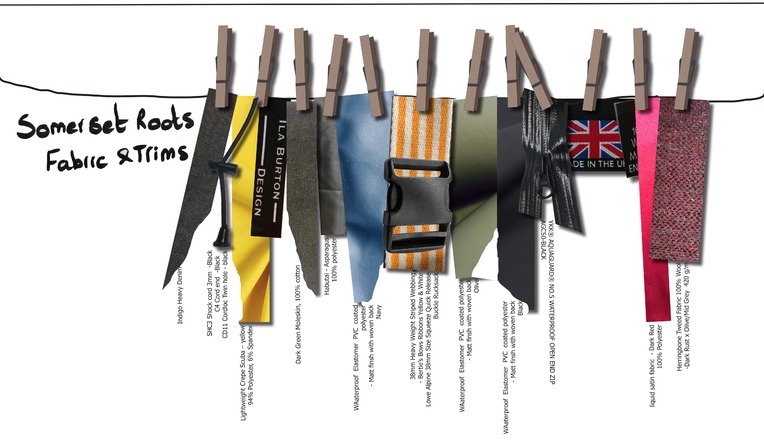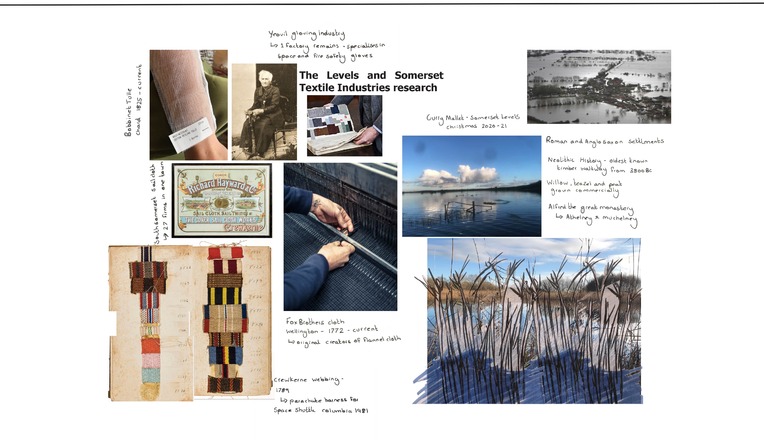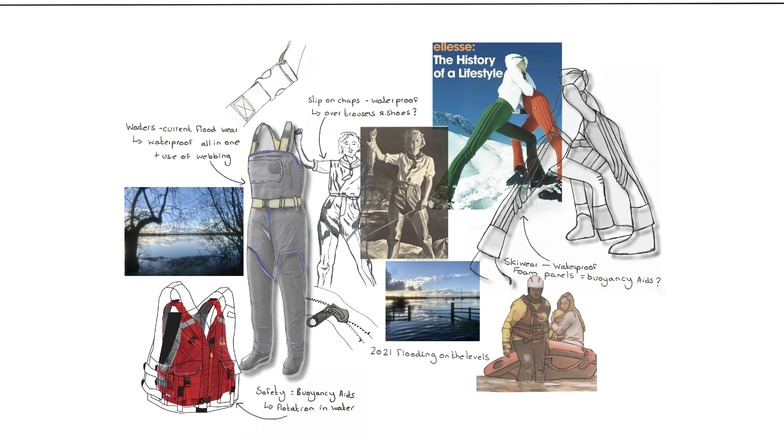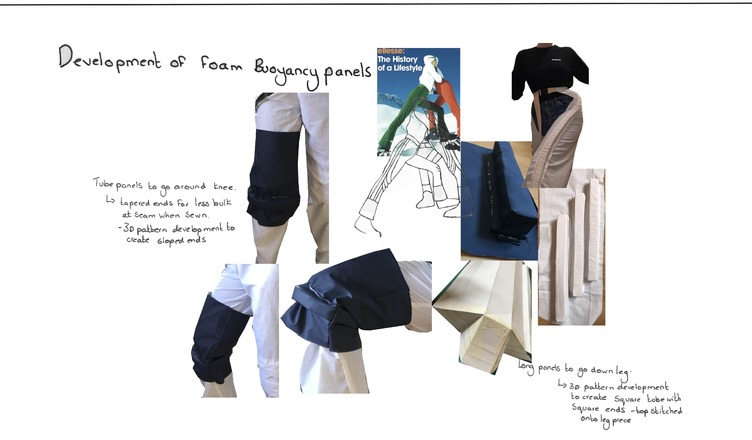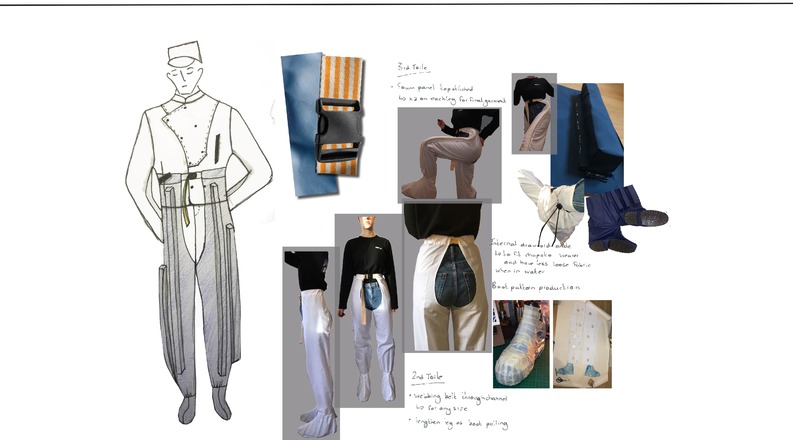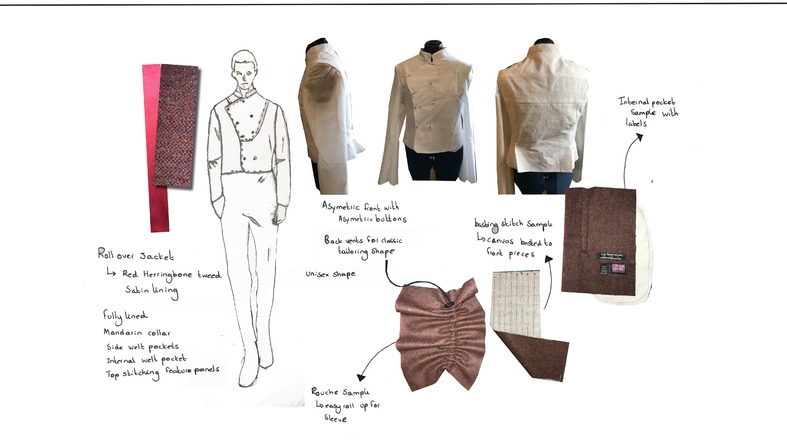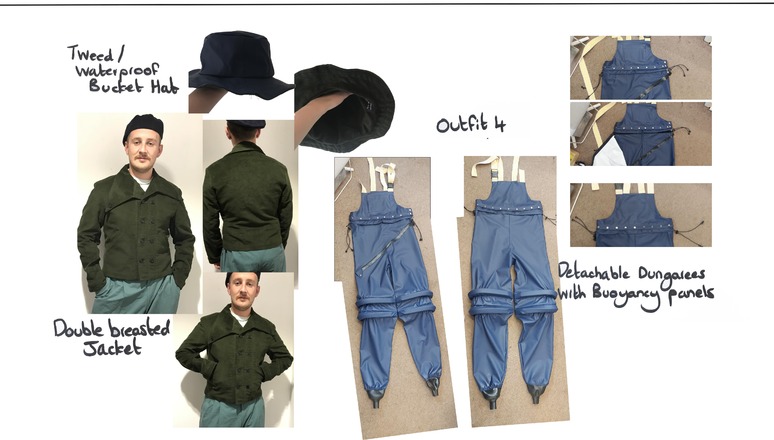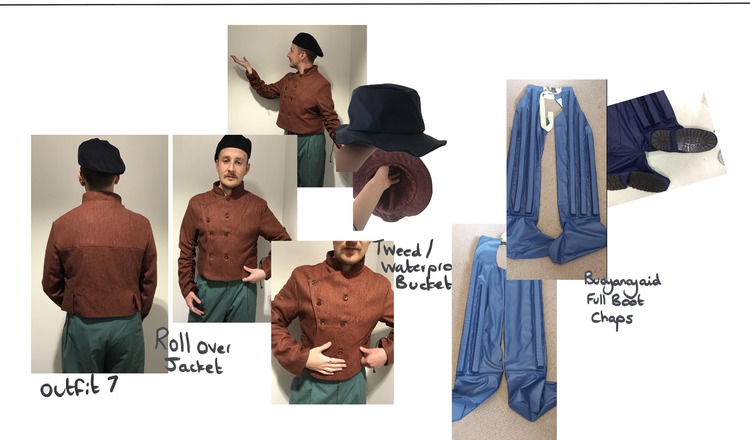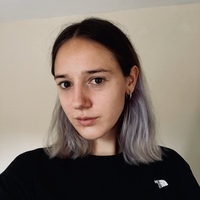 Ila Burton
BA (Hons) Fashion Design and Technology (Menswear) 2021
My collection is inspired by Somerset and the beautiful countryside I grew up in. I focused on the Somerset textile industry's past and present, as well as the Somerset levels and their flooding of Christmas 2013.
I created a collection that included technical waterproof garments and classic styles and fabrications. Research led me to Fox Brothers a well-known weaver Est.1772 in Wellington, which inspired my classic tailored jackets. I researched flotation materials and sourced a flexible waterproof foam which was sewn into panels to provide built in buoyancy for the 'flood safe' elements.
The fabric and fit of the jackets, brings classic style, paired with technical wear. This combination of tradition and innovation, reflects Somerset's roots, but acknoledges how they have developed over time.
Awards:
Fielding and Nicholson Tailoring Competition - WINNER 2019
Contact Ila
Email
LinkedIn