Rebecca Molyneux
BA (Hons) Fashion Design and Technology (Womenswear) 2021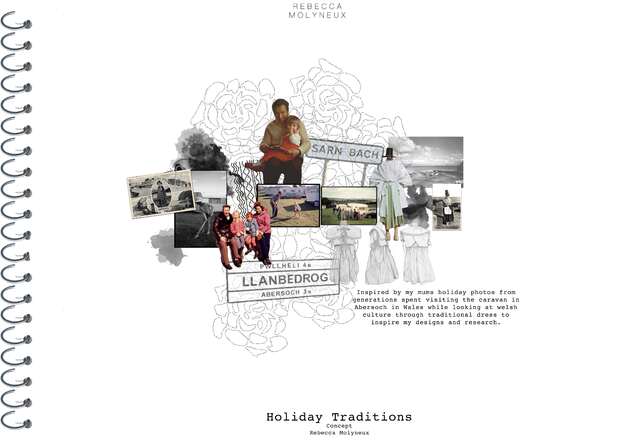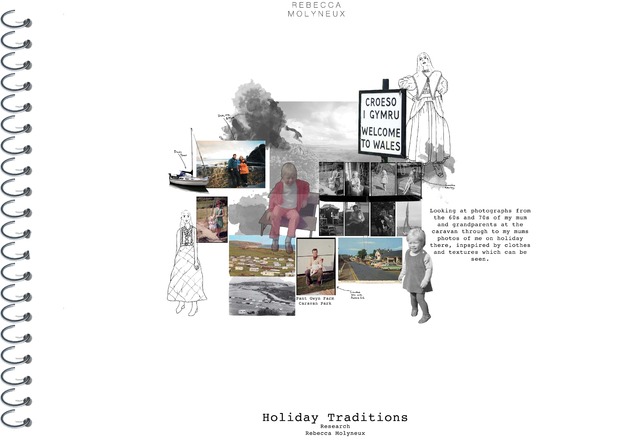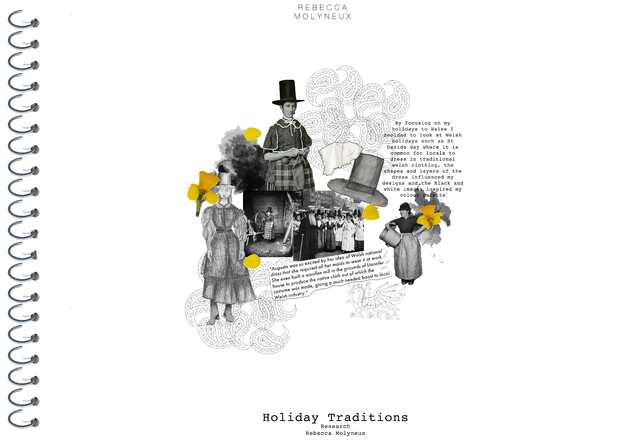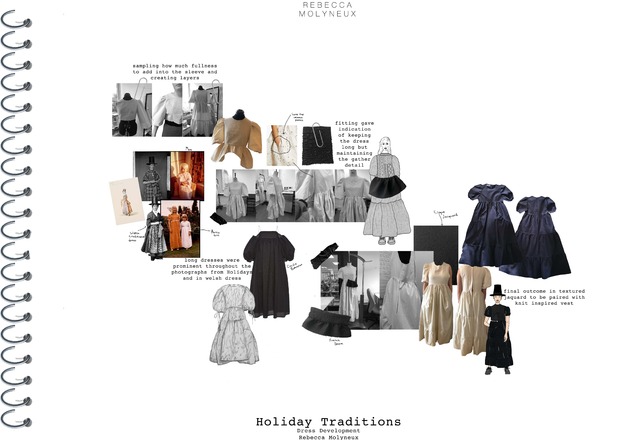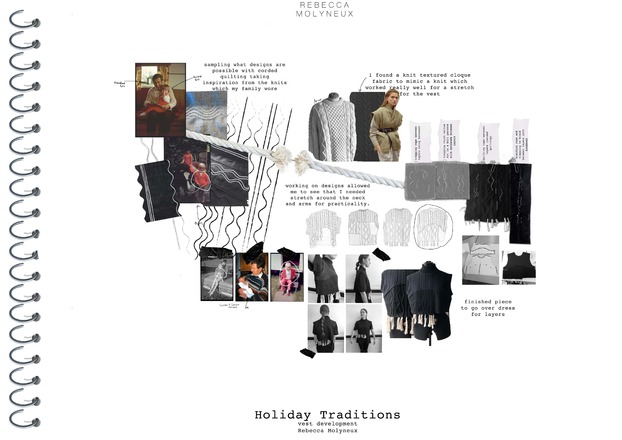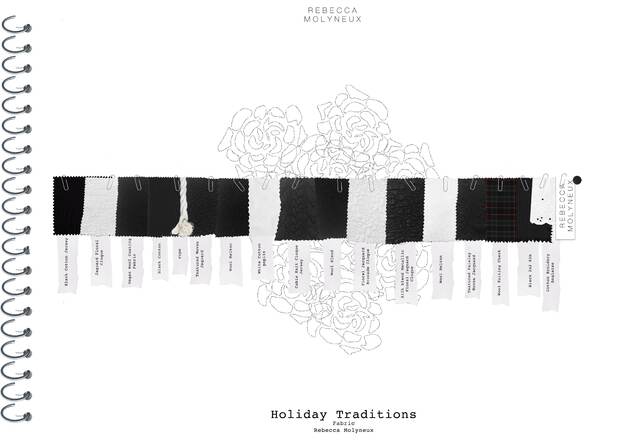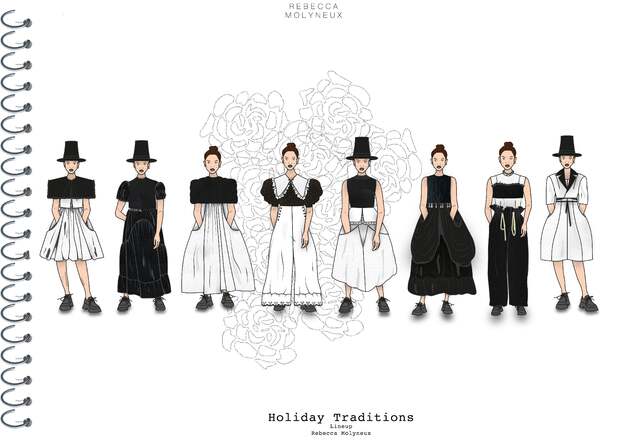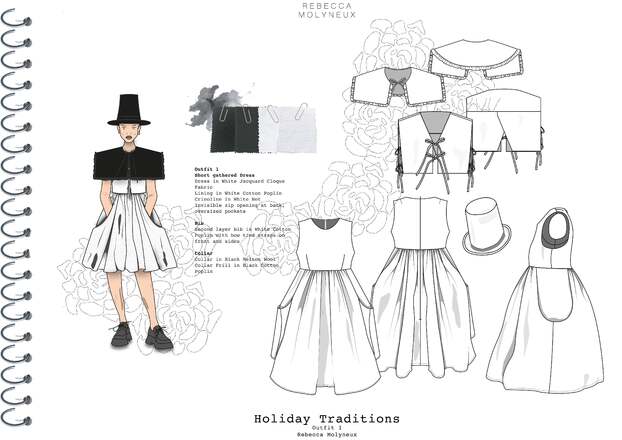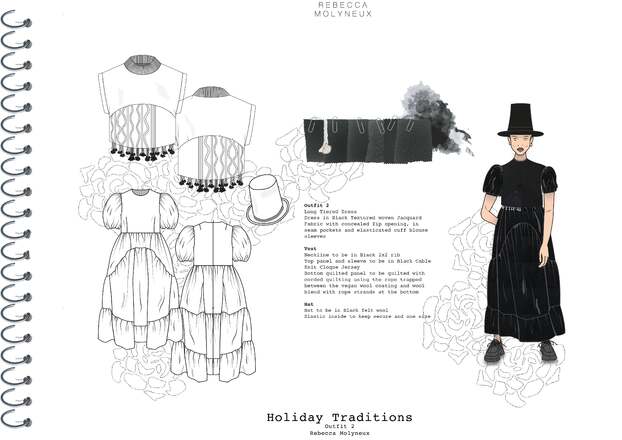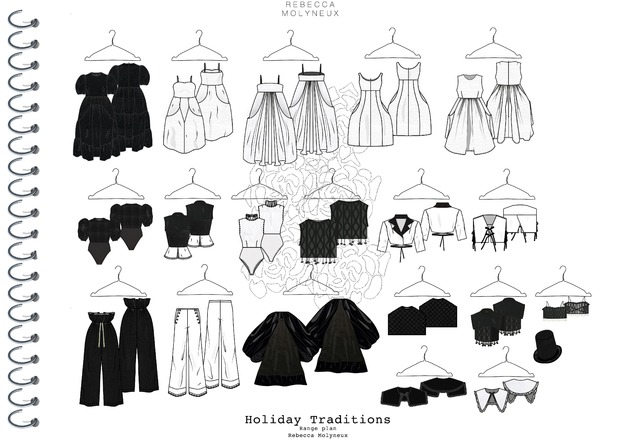 Rebecca Molyneux
BA (Hons) Fashion Design and Technology (Womenswear) 2021
Three generations of my family have visited a small village in Wales called Abersoch - our home away from home. I wanted to pull from photo albums images of my Grandparents, mum and myself holidaying over generations. I research further into a womenswear collection that would represent Wales through their traditional dress and combined with my own aesthetic.
The Coronavirus Pandemic had forced me to leave my placement in Sri Lanka and move home. This prematurely ended my time working and travelling but gave me space to reflect on better times and appreciate them. Reminiscing through old photo albums allowed me to recognise the value of my years of holidaying to Wales with my family to our Caravan.
A key detail featuring in my holiday photos was knit. I experimented with quilting techniques to create a pattern which mimicked the Aran sweater. I was able to trap wools and ropes between layers of fabric creating a representation. I combined this with Cabled, Cloque Jacquard fabric to generate a knit effect without actually knitting.
I believe a sustainable way of thinking regarding fabrics and pattern cutting will remain my ethos while I wish to persue a creative role in the UK and overseas.
Placement:
Next Pvt. Sri Lanka. Assistant Product Developer
This offered an amazing experince both industry based and to travel, allowing me to explore a new culture while learning and skills building within the manufacturing and designing role.
Contact Rebecca
Email
Website
Instagram
LinkedIn