Shann Woodward
BA (Hons) Fashion Design and Technology (Womenswear) 2021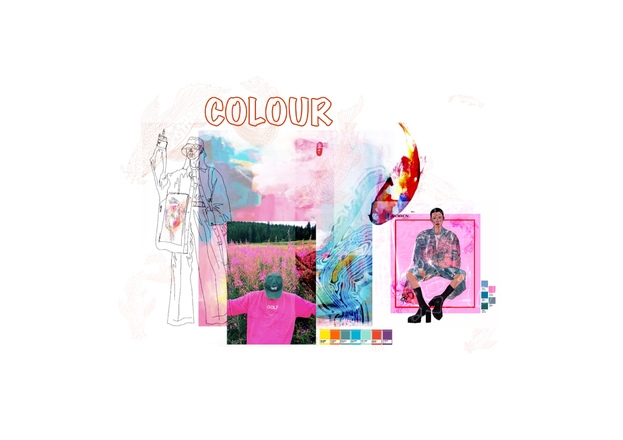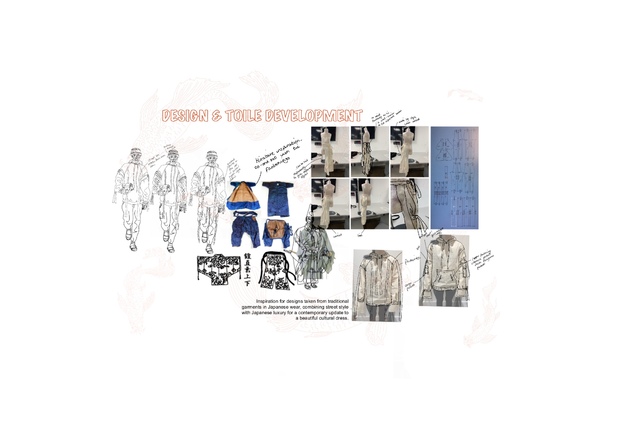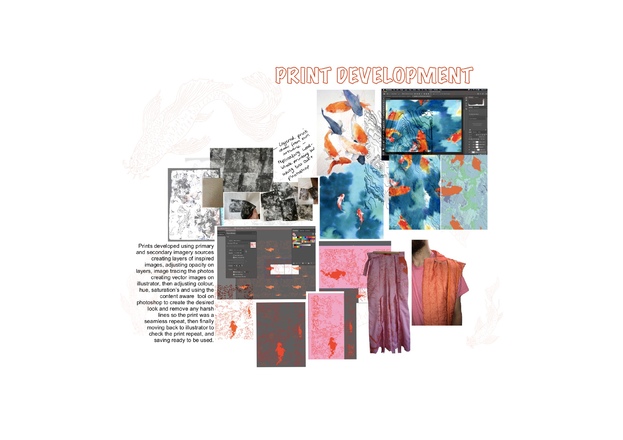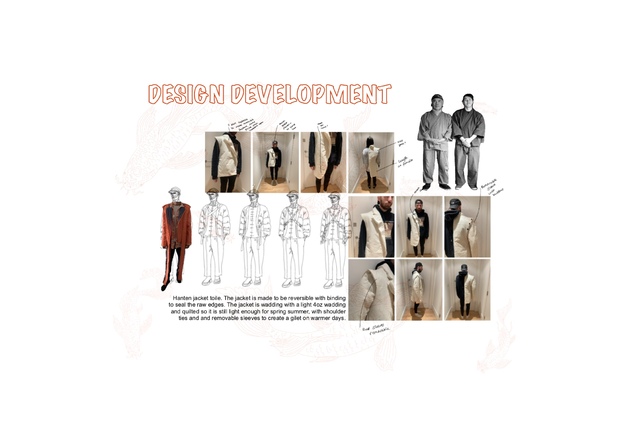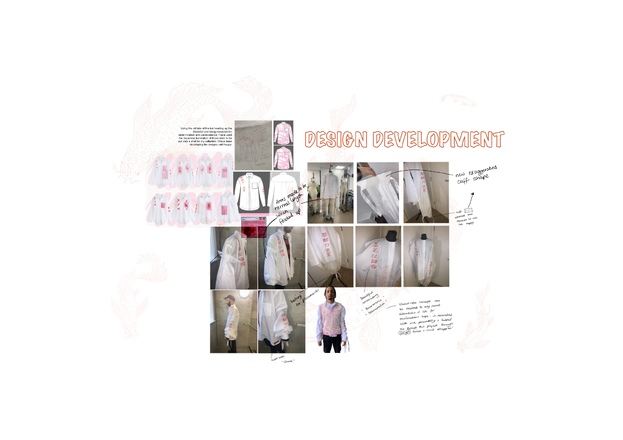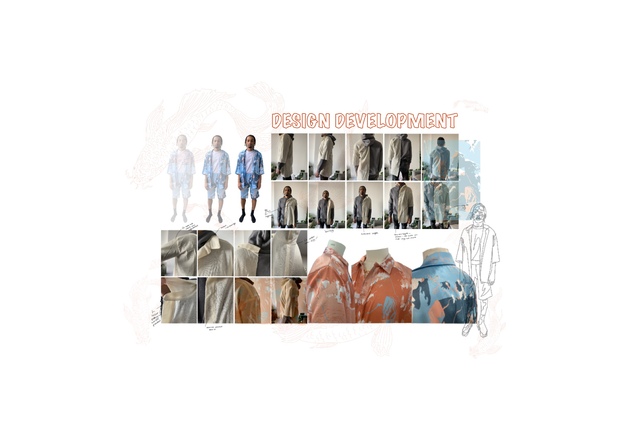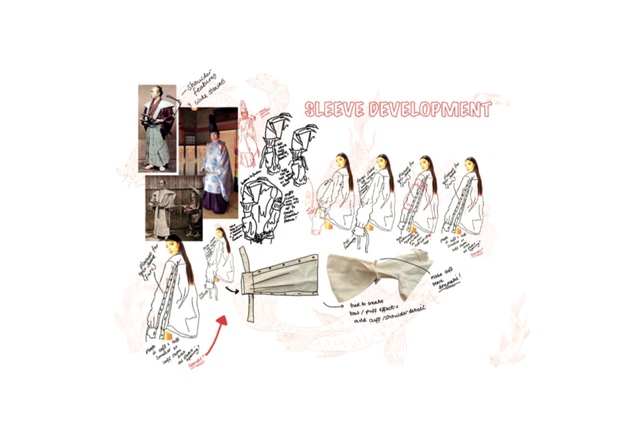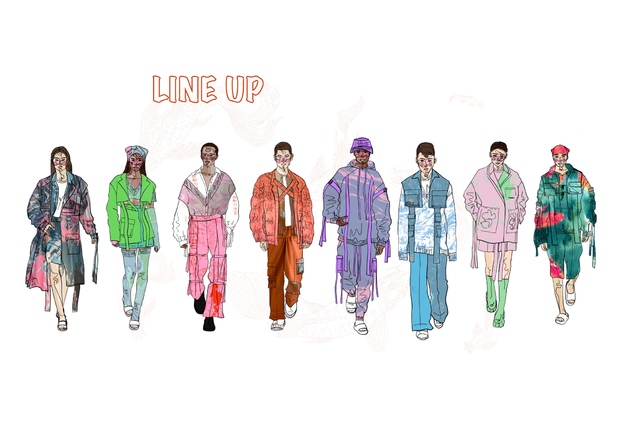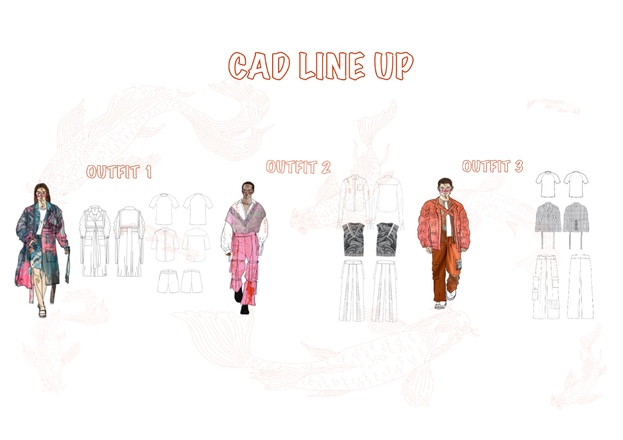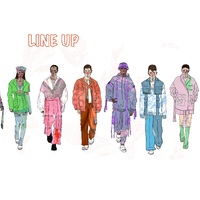 Shann Woodward
BA (Hons) Fashion Design and Technology (Womenswear) 2021
As a fashion designer, I believe it is important to challenge societal, political, and cultural issues, to make a positive impact on the world. My work focuses on sustainable options to global issues, for example, the plastic pollution crisis in the ocean.
I like to mix between designing for menswear, sportswear, and womenswear, and during my placement year at Gymshark, I was the first designer in the company to design a Gender Neutral collection. I believe it is important to design Gender Neutral clothing as clothing should not be defined by outdated social constructs. People should feel free to express their individuality.
SHINKA: Japanese for 'Evolution', is inspired by the old tale of the Koi Carp swimming up the waterfall. Rewarded by the Gods for determination, it evolves into a beautiful Dragon. Motivated by this story, I focused my collection on traditional Japanese garments. Many of them, for example, the Kimono, were very similar for males and females. The culture is fascinating and often the garments were adorned with beautiful prints that were rich with meaning. During this project, have developed a love of making bright and exciting prints which are illustrated through my collection.
I believe the Fashion industry is ready to evolve to the next step of removing Gender binary constricting elements to how clothing design and marketing. Shinka has a double meaning as it also relates to the evolution of traditional garments into streetwear pieces, with encouraging nods to heritage. All the garments in the collection do not have any restrictive fit elements, such as zips. Ties and elastic fastenings were utilised instead, this is to ensure they are fully adjustable inclusive for anyone who wants to wear them.
Placement:
Gymshark. UK. Menswear Design Intern
Designing Menswear products and collections. Creating colour palettes and mood boards and producing product overviews for Fashion Shows. Attending inspiration trips and conferences, and compiling extensive research for new season capsules and Graphic Design applications, extensive use on Adobe Illustrator, Photoshop, and inDesign.
Responsible for designing and fitting the first Gender Neutral collection. Interviewing Athletes for key problems to solve via new and fresh designs; lifting, hybrid sports, and lifestyle clothing. Additional responsibility for championing Mental Health issues in the workplace and raising awareness and taking part in charitable events.
Contact Shann
Email
Website
Instagram
LinkedIn