Lily Harris
BA (Hons) Fashion Design and Technology (Womenswear) 2021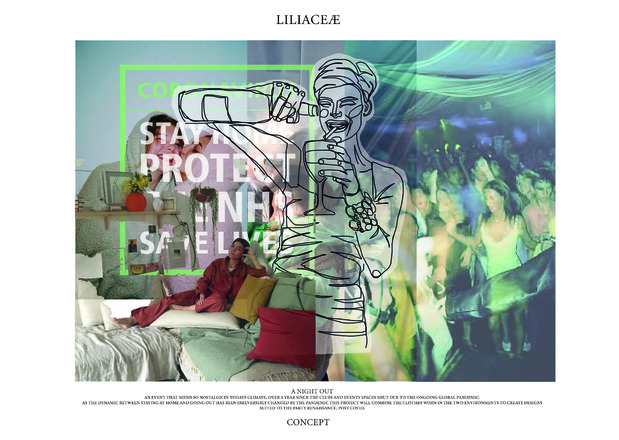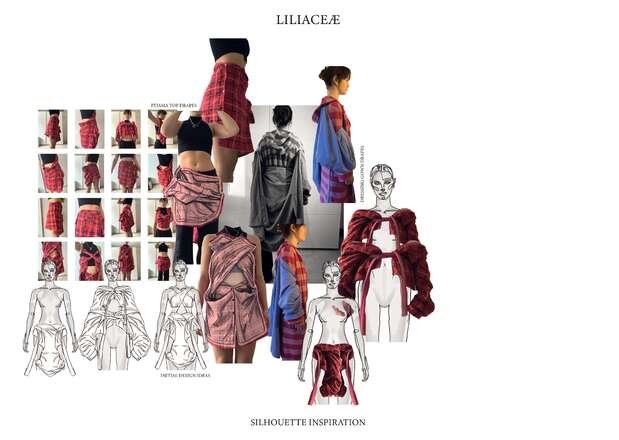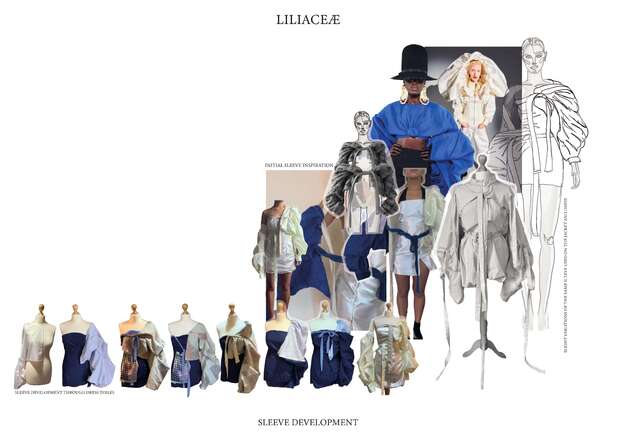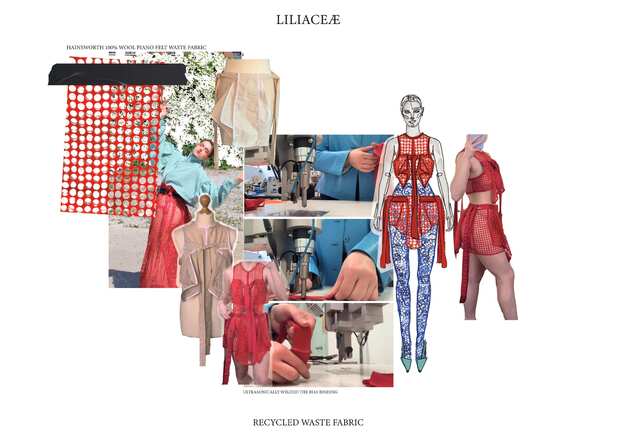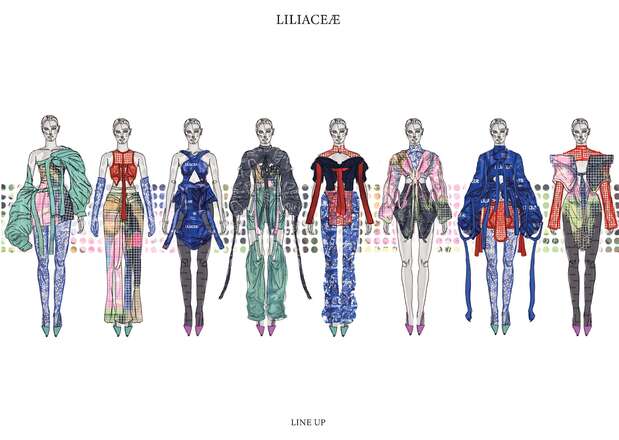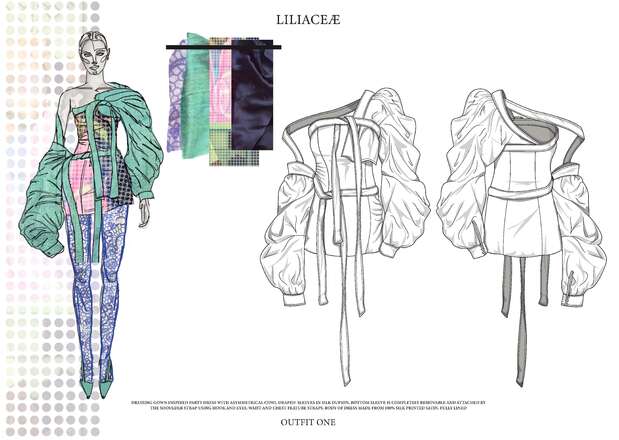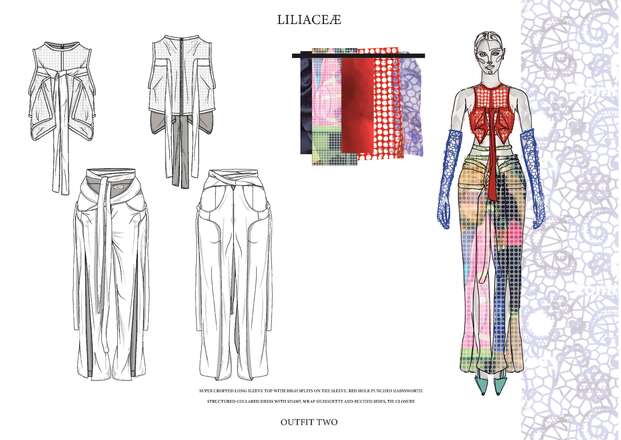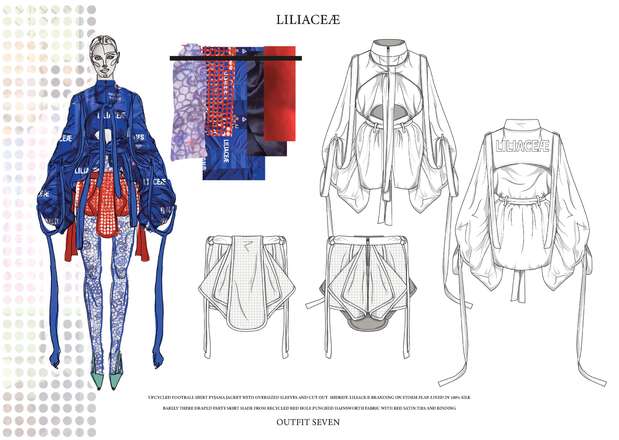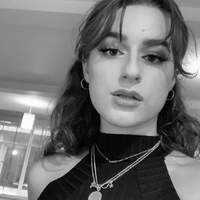 Lily Harris
BA (Hons) Fashion Design and Technology (Womenswear) 2021
Specialising in using modern technologies combined with upcycled materials to create contemporary and sustainable Womenswear. My collection is inspired by the impact Covid-19 on nightclubs and the potential consequences of this on our post-pandemic way of dressing.
Although sustainability and a night-out are quite alien concepts, I personally feel that sustainability should be something that is embedded into everyday practices, including all of our fashion choices. After witnessing garment mass production first hand, it seemed obvious to use pre-existing materials and natural fibres to reduce the impact my collection would have on the environment.
After over a year of nightclubs and events spaces being closed in the UK, myself and my friends would often reminisce about life prior to lockdowns. This made me question whether it would alter how we dressed in the future? Like many of people, I have spent the majority of my locked down time in pyjamas and dressing gown, not feeling the social obligation to get 'dressed'. This formed my silhouette inspiration.
I was also very much inspired by the garage ravers and music of the 90s and 00s. I have always loved garage music and the flamboyant dress code that was enforced at the night club doors. Moschino and Versace, all over prints, silk shirts and Gucci loafers. By linvestigating photos of DJs, MCs and rave-goers, I was inspired to create my own prints and use luxurious materials such as silk satins, contrastung them with denim and football shirts.
Awards:
Outerwear Lookbook publication, photographed by Tanzaro Creative FEATURED 2018
Contact Lily
Email
Instagram
LinkedIn