Demi-Louise Munro
BA (Hons) Fashion Design and Technology (Womenswear) 2021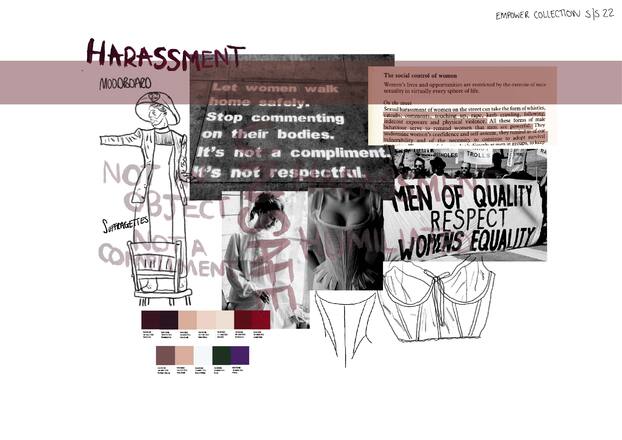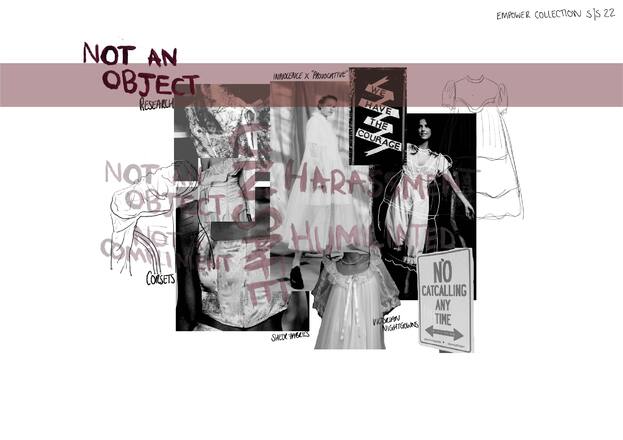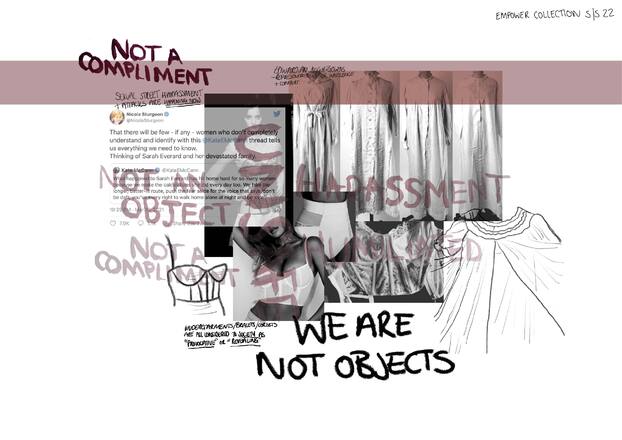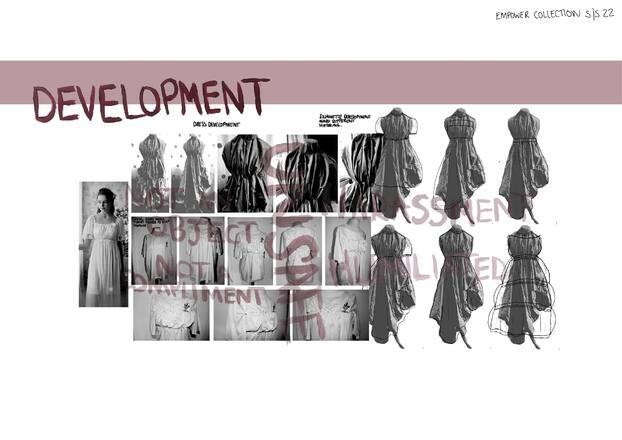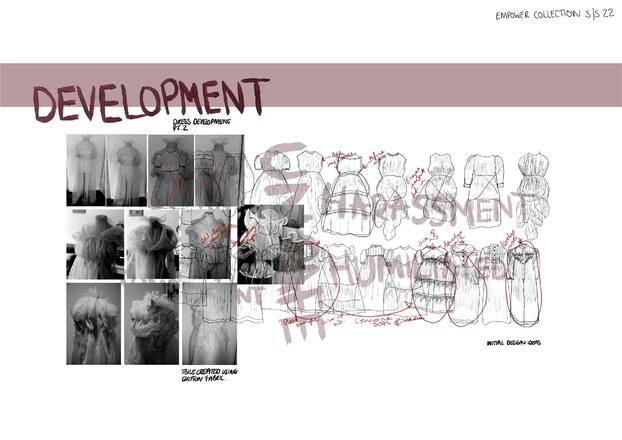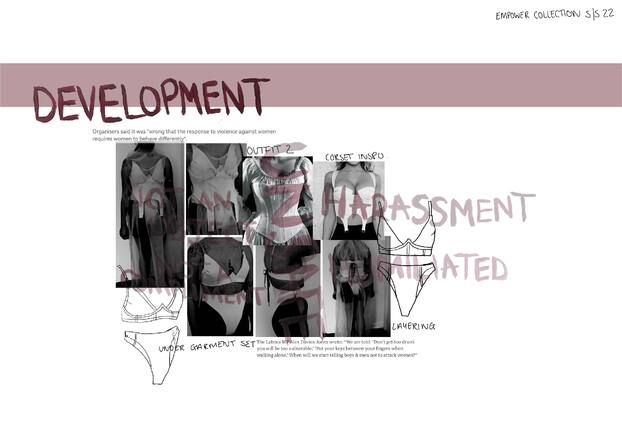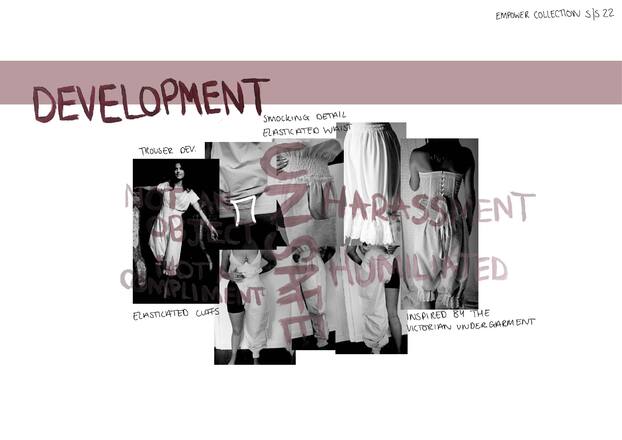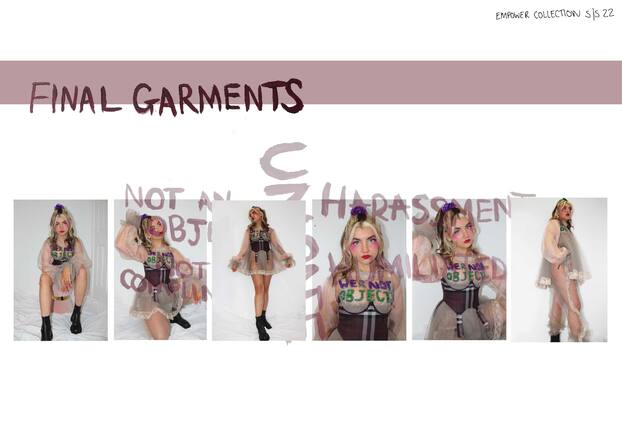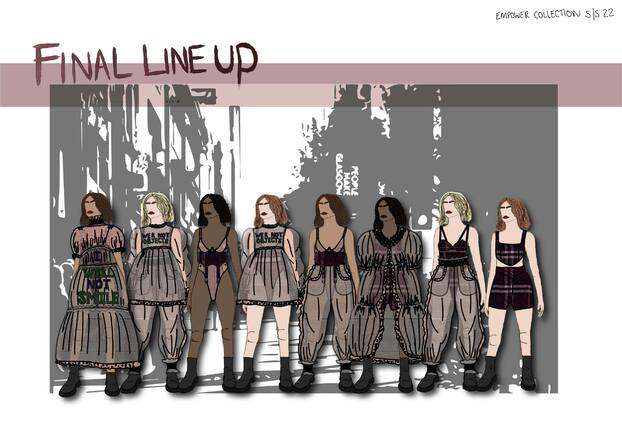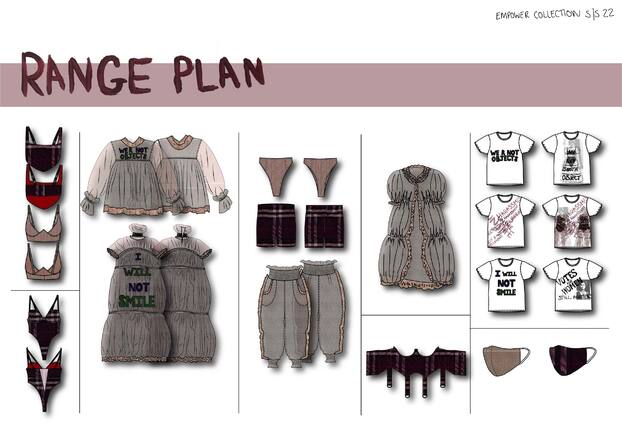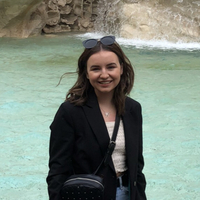 Demi-Louise Munro
BA (Hons) Fashion Design and Technology (Womenswear) 2021
EMPOWER, is a womenswear collection which focuses on raising awareness/taking a stand against SSH: Sexual Street Harassment, which women face during their normal day to day lives.
The concept was inspired by my own personal experiences with street harassment when walking to and from university. The purpose of the collection is to support women to take a stance: stand up and protest. That we are not objects. That we should not smile. That we should feel safe wherever we go, especially when walking down the street.
The collection uses influences from the innocence of the Victorian night gown combined with the modern day trends viewed as "revealing" such as sheer garments, bralettes and corsets. There is an influence from the suffragette movement, the hand made protest signs using applique and the suffragette colour pallete of white, green and purple.
A sustainable stance is achived through sourcing: The materials were partly donated and also purchased from a local boutique's deadstock fabric and include different weights and textures such as fine tulle, heavy weight cotton and velvet.
Contact Demi-Louise
Email
Website
Instagram
LinkedIn