Harriet Neill
BA (Hons) Fashion Design and Technology (Womenswear) 2021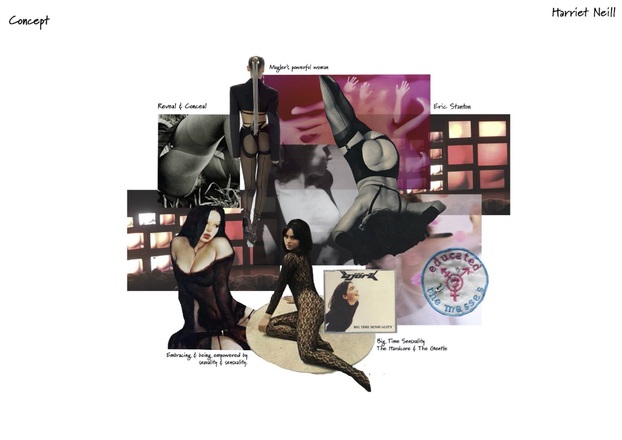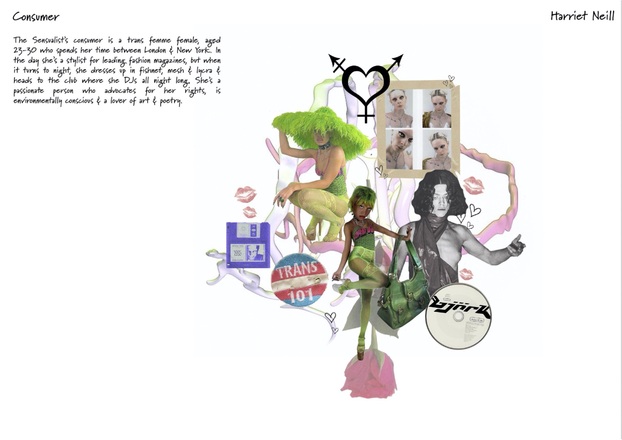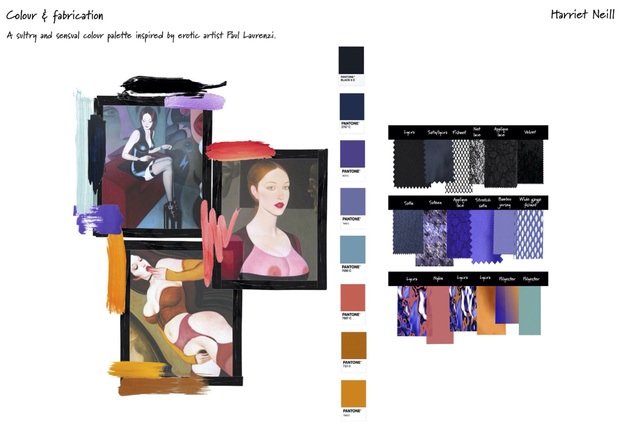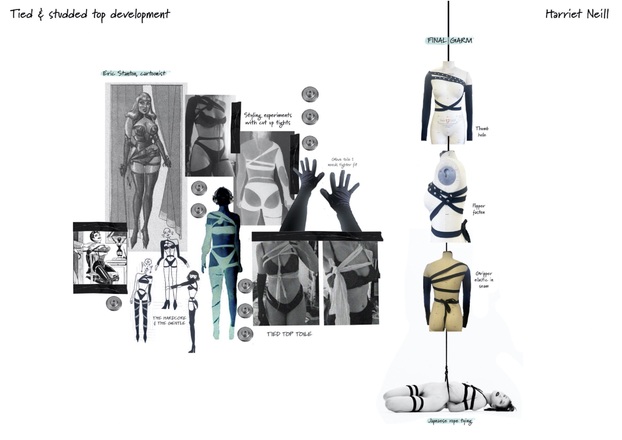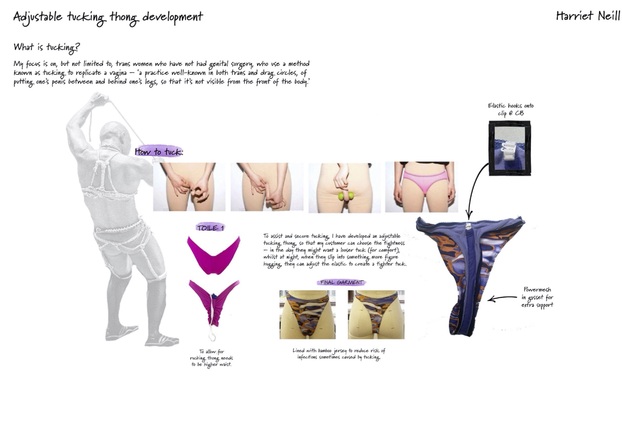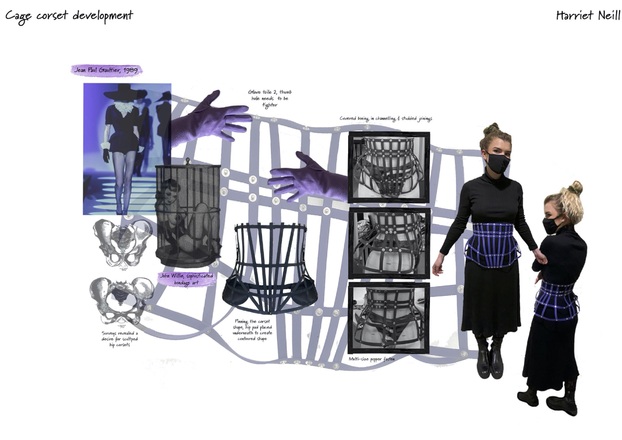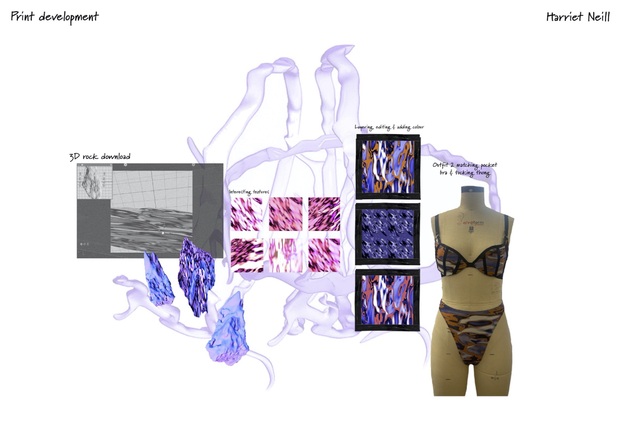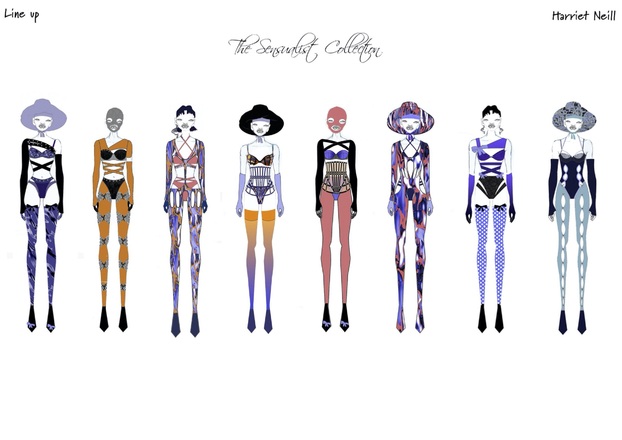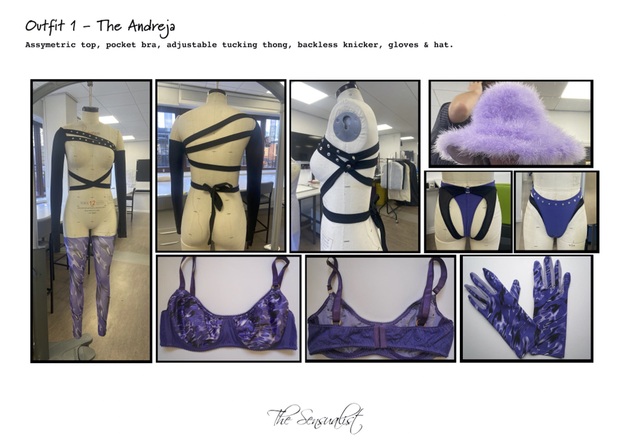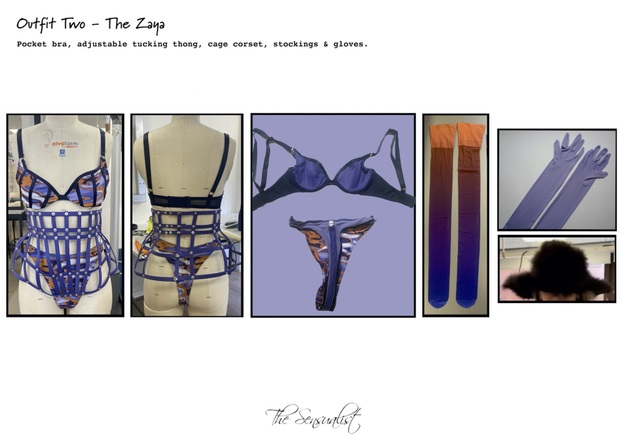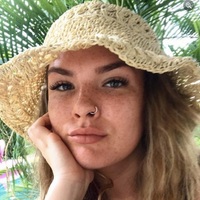 Harriet Neill
BA (Hons) Fashion Design and Technology (Womenswear) 2021
THE SENSUALIST is a lingerie collection for, but not limited to, transgender women.
In order to create a functional and fashionable collection, transferable into clubwear and every-day pieces, I conducted numerous surveys and had many conversations with the trans* community. The aim is to improve inclusivity of modern-day lingerie and expand the audience in which they are designed and marketed for.
Conceptually, inspiration came from a series of fetish artists and cartoonists, vintage lingerie references and iconic designers Thierry Mugler and Jean Paul Gaultier.
I created silhouettes by styling my body with tights and developing shapes to form garments. A playful mood was achived by injecting a series of prints and a sensual colour palette to create a balance between the hardcore & the gentle.
Technically, my development began based on feedback the community had given me, it was vital for me to create what they were lacking from the CIS female lingerie market and in turn, hopefully make their lives slightly easier.
Contact Harriet
Email
Twitter
Facebook
Instagram
LinkedIn