Meg O'Callaghan
BA (Hons) Fashion Design and Technology (Womenswear) 2021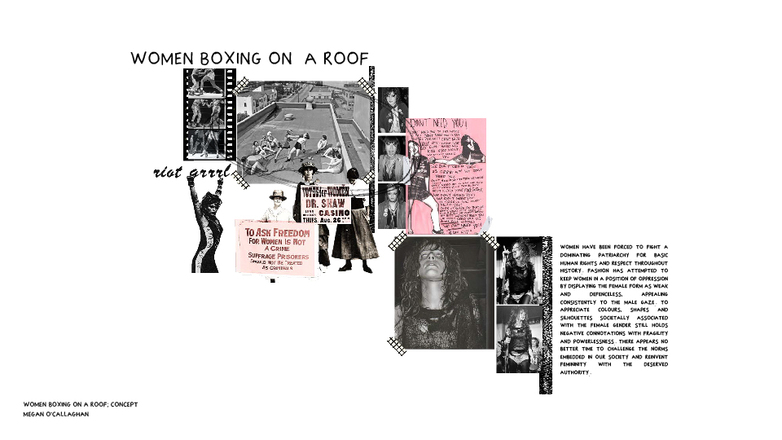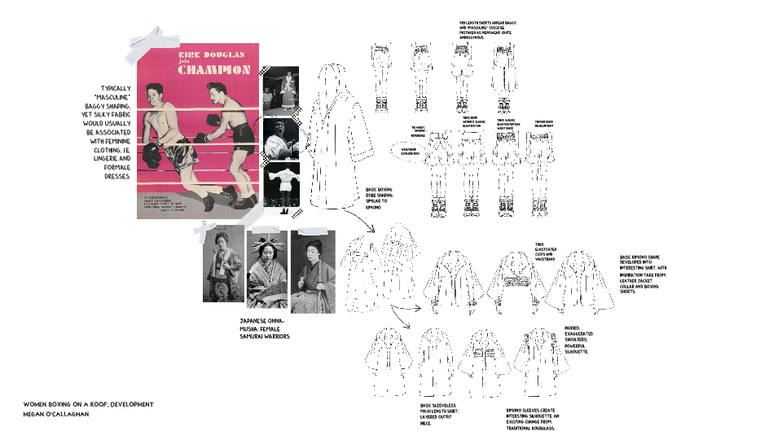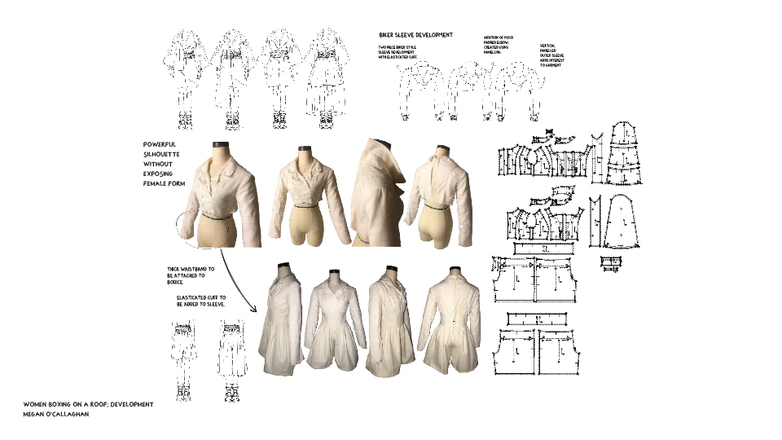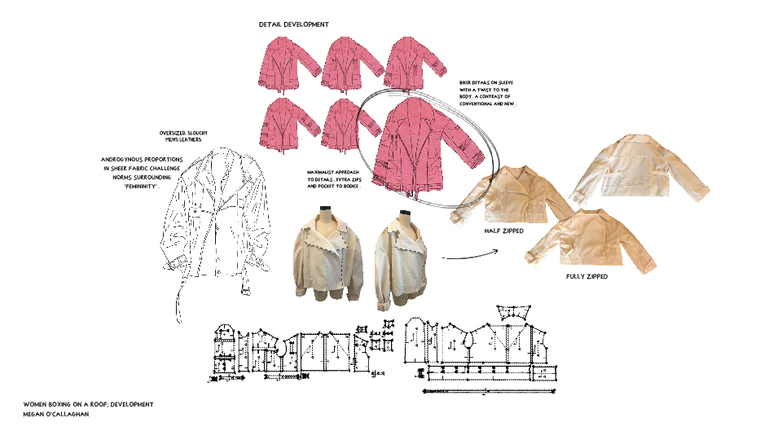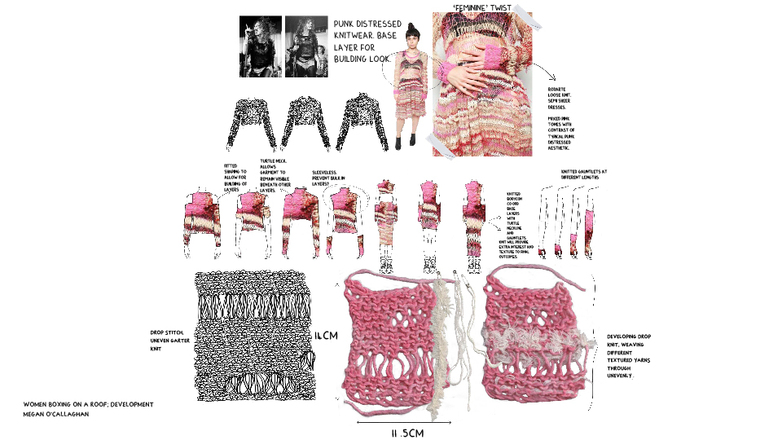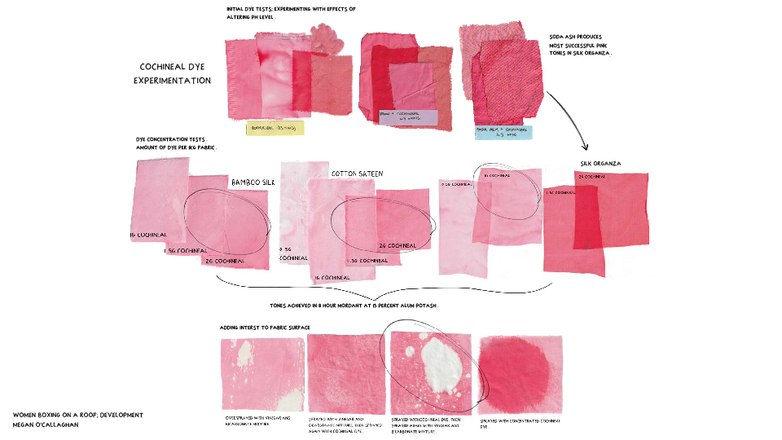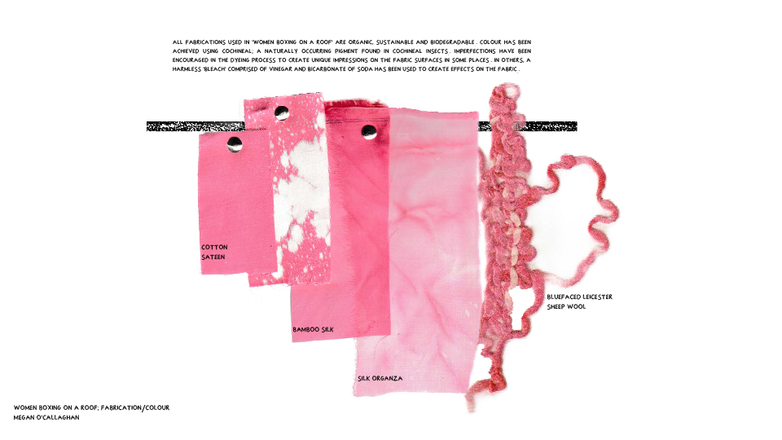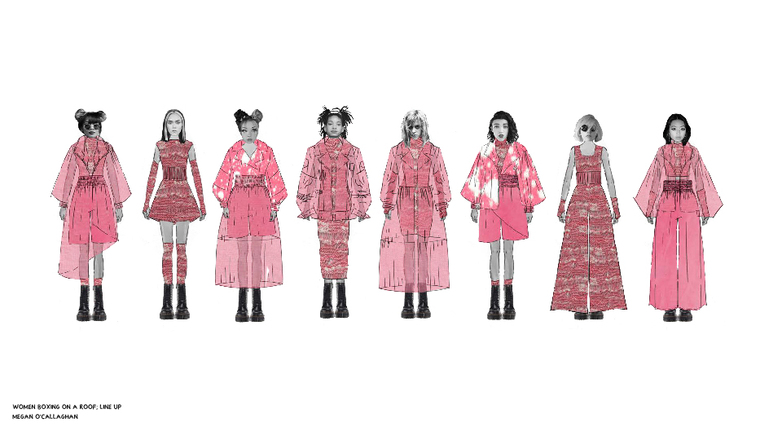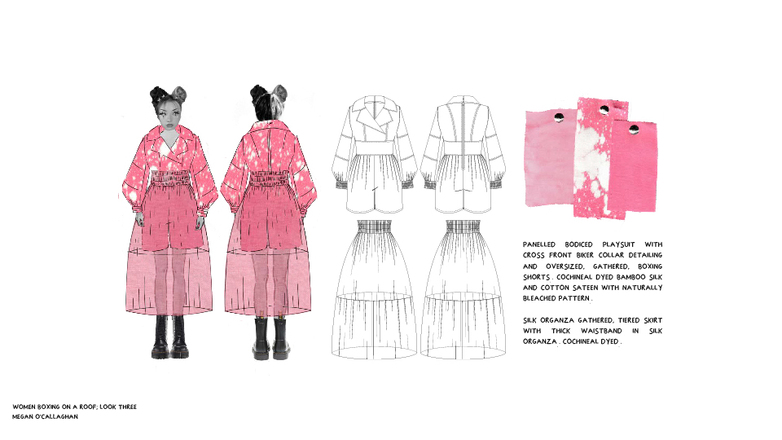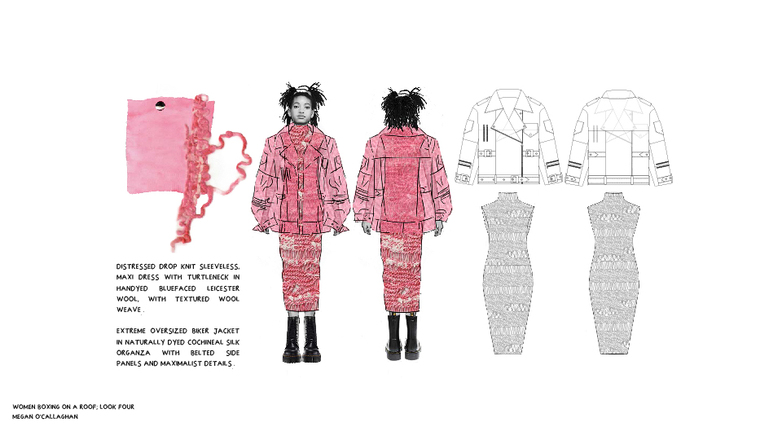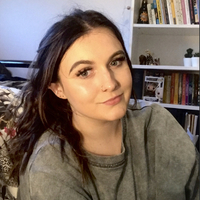 Meg O'Callaghan
BA (Hons) Fashion Design and Technology (Womenswear) 2021
It is important to me to communicate my own values through my work, with a strong focus on sustainability. From experimenting with natural dye pigments and sourcing eco-friendly fabrications, to working in half scale and making pattern alterations digitally to conserve materials, sustainability is at the heart of everything I do.
I am more often than not influenced by Feminism; I strive to protect and empower the women I design for.
Women Boxing on a Roof took form through research into resilient, anti-establishment 'Punk' and 'Riot Grrrl' subcultures. The concept was later informed by vintage photography of a group of women boxing on a rooftop in Hollywood, which encouraged the collection to draw from the idea of a female Fight Club, hidden from disapproving and straying eyes.
Traditional leather jackets, boxing shorts and boxing robes became essential reference points in developing shape. Punk knitwear inspired an injection of texture to the collection, encouraging the development of a distressed, uneven drop knit. Enthused by the shades discovered in natural cochineal dyeing, the collection embraced the colour pink in a nod to traditional femininity and in an effort to portray these shades as powerful and imposing.
Different pieces were combined to generate an eight-look capsule of clashing shapes, textures and opacities. The pieces are intended to be mixed and matched, giving the consumer creative freedom.
In visualising the untapped potential and uniqueness of the sustainable fabrications becoming more readily available for commercial consumption, we step closer to a greener fashion future.
Placement:
ASOS, London. Pattern Cutting Room Intern. 1 year.
Allowed me to develop a strong understanding of pattern cutting, garment construction and fabrication, aiding my judgement and confidence in both design and product development. This has been incredibly beneficial in understanding how best to introduce sustainable practices to my work.
COLLECTION FILM; WOMEN BOXING ON A ROOF
Contact Meg
Email
Instagram
LinkedIn