Maisie Bowler
BA (Hons) Fashion Design and Technology (Sportswear) 2021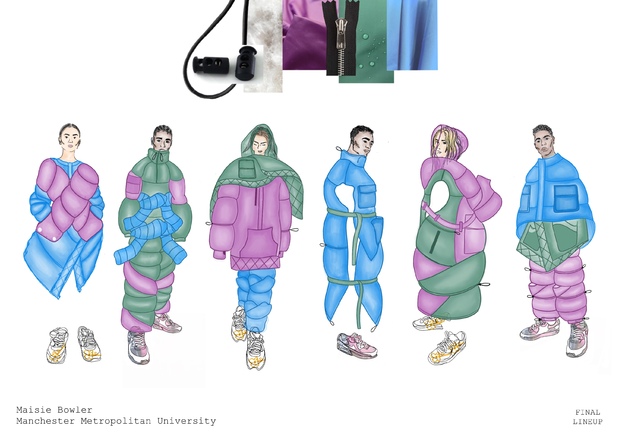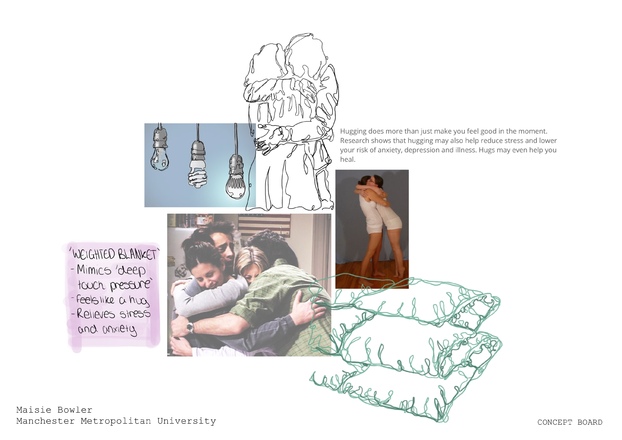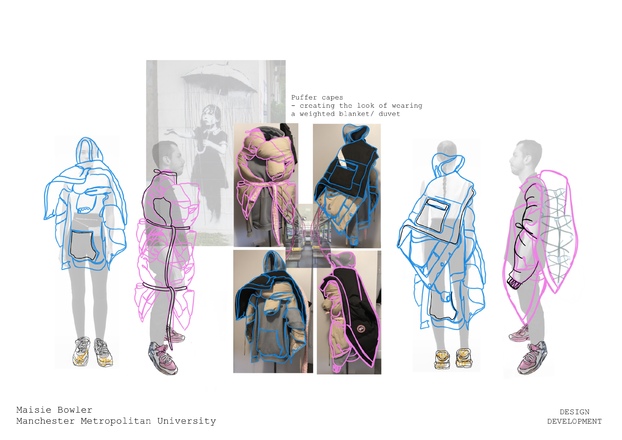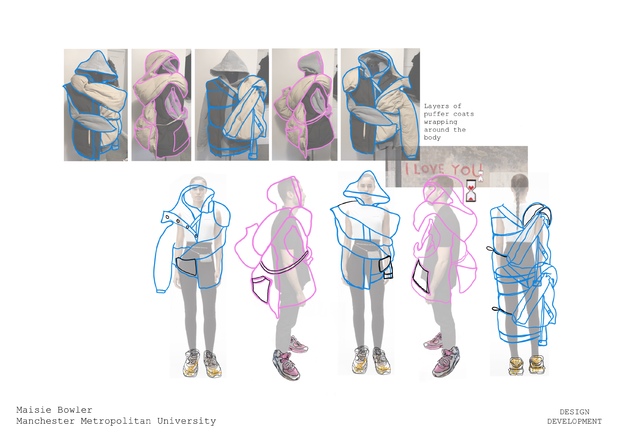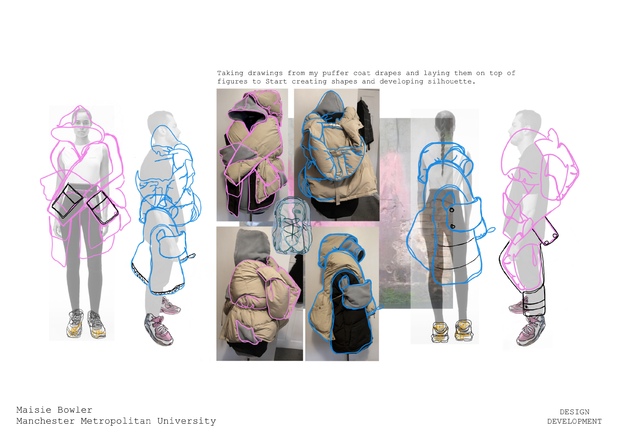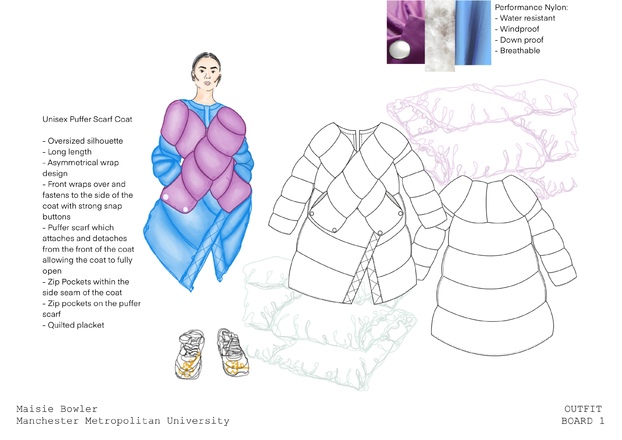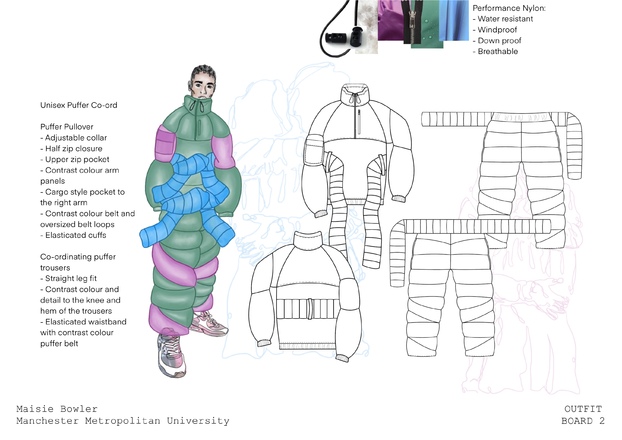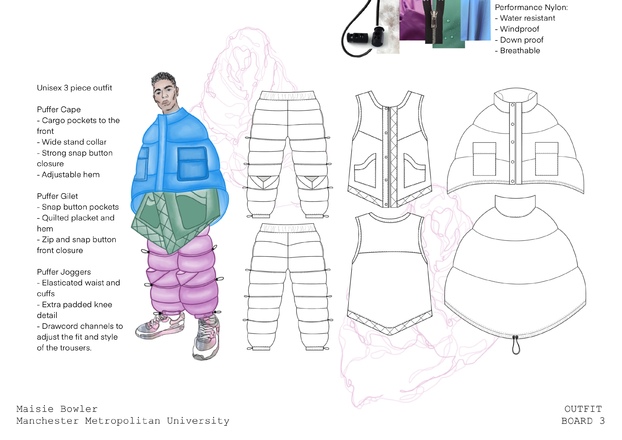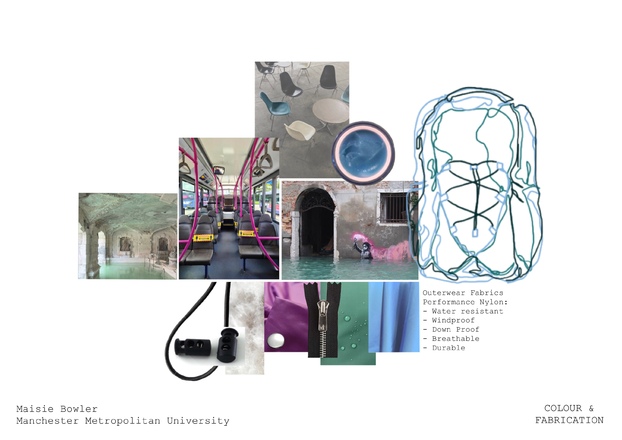 Maisie Bowler
BA (Hons) Fashion Design and Technology (Sportswear) 2021
I specialise in sportswear, anything from sports style to functional garments as I feel this represents my own style.
I like to take two completely opposing subjects and combine them to create unusual and unique concepts.
This outerwear focused collection was designed with the consideration of mental health. I chose to focus on Seasonal Affective Disorder (S.A.D) and created a unisex collection inspired by positive solutions. Garments that hug the body like a duvet by including oversized belts and draw cords to pull the garments closer: changing shape, silhouette and feeling.
Awards:
National Football Museum, Football Is Art design competition - FINALIST 2019