Saffron Greaves
BA (Hons) Fashion Design and Technology (Menswear) 2021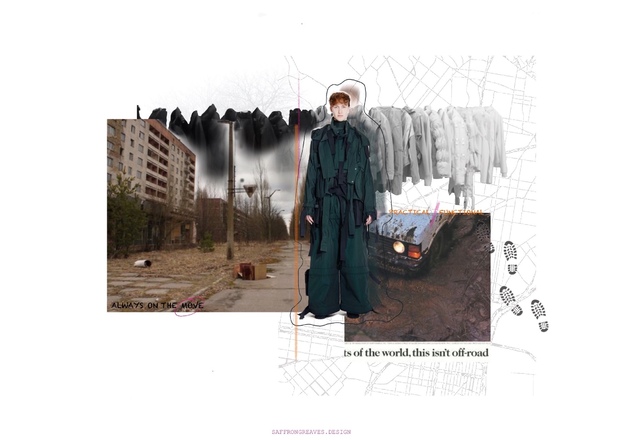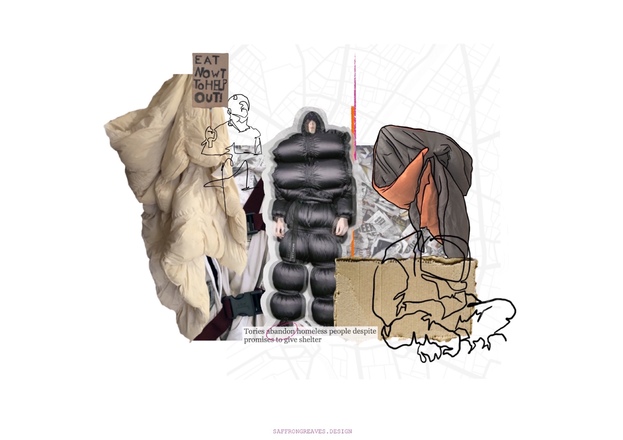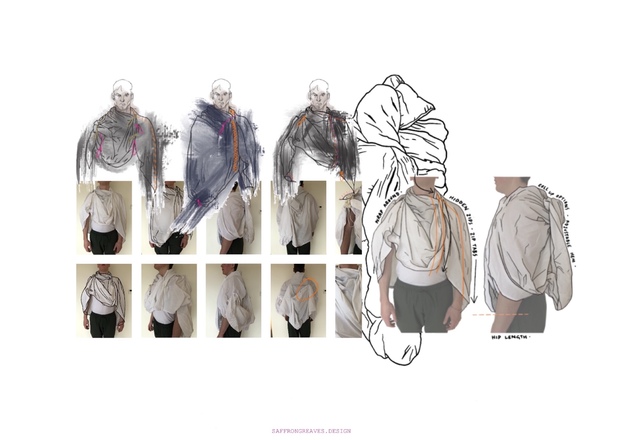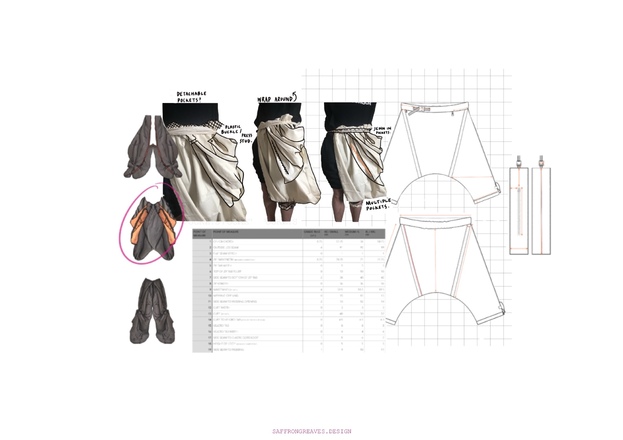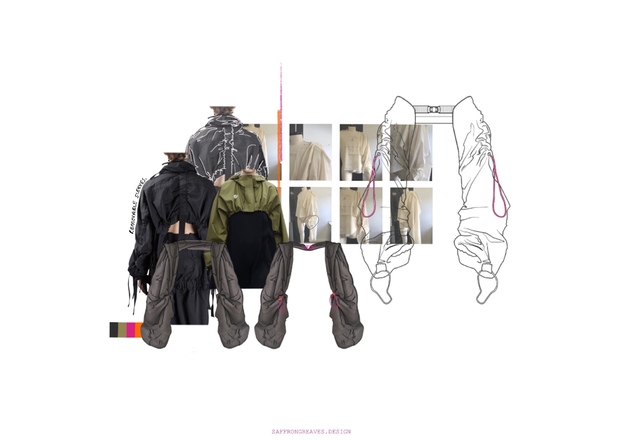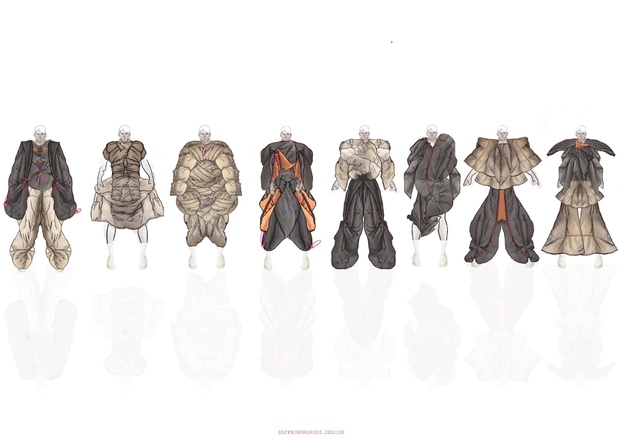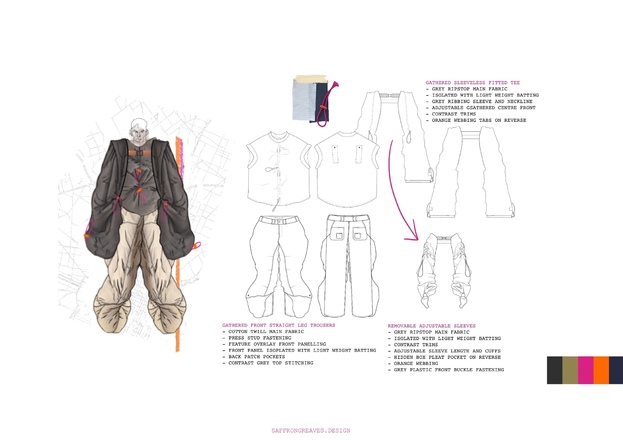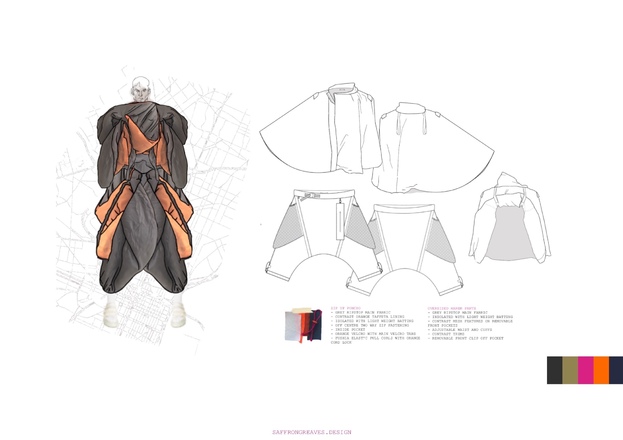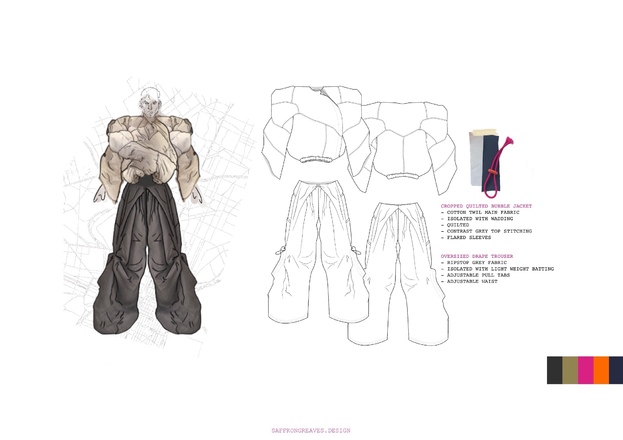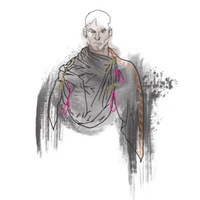 Saffron Greaves
BA (Hons) Fashion Design and Technology (Menswear) 2021
Specialising in Menswear and the functionality of clothing.
During my placement year at JD Sports, I was aware of the changeswithin the industry during the global pandemic. I am particularly interested in the impact on the supply chain. How the industry is able to maintain its relationship between suppliers as well as consumers.
The concept behind my collection comes from the appreciation of warmth and protection through resilient and adaptable clothing. Identifying a future consumer, who is always on the move and whose garment requirements include providing protection from the elements. To provide a collection suitable for a wearer regardless of the social class and situation, ensuring each garment has no boundaries, growing with the wearer over a long period of time demonstrating longevity through the use of materials and production.
My development process involved fabric manipulation and draping of common materielas to create unique and abstract shapes on a physical body, creating an idea of how to adapt the properties of sleeping bags and quilt covers, to create warmth and protection in a 3D form.
Placement:
JD Sports, UK. Product Developer
12 month placement
Contact Saffron
Email
Instagram
LinkedIn