Emily Hale
BA (Hons) Fashion Design and Technology (Womenswear) 2021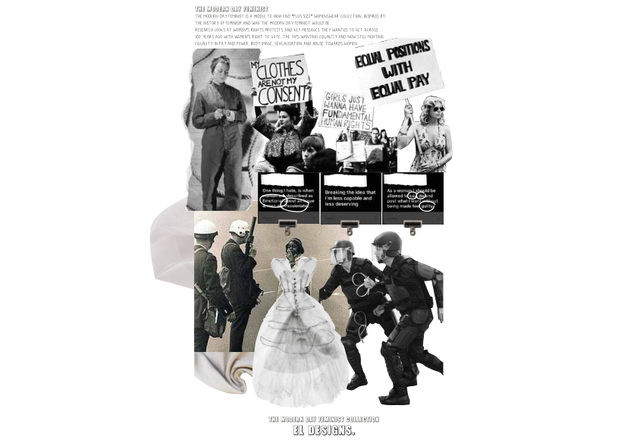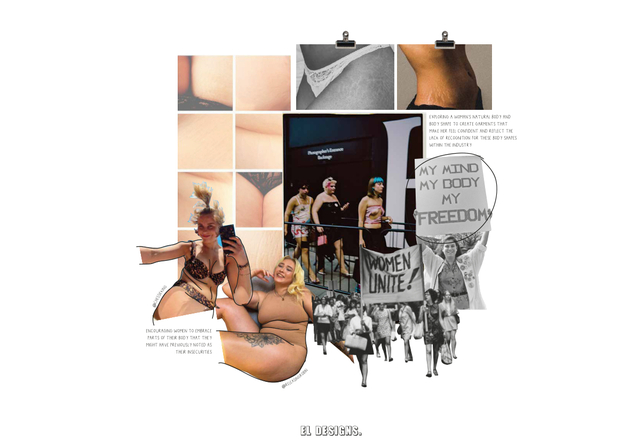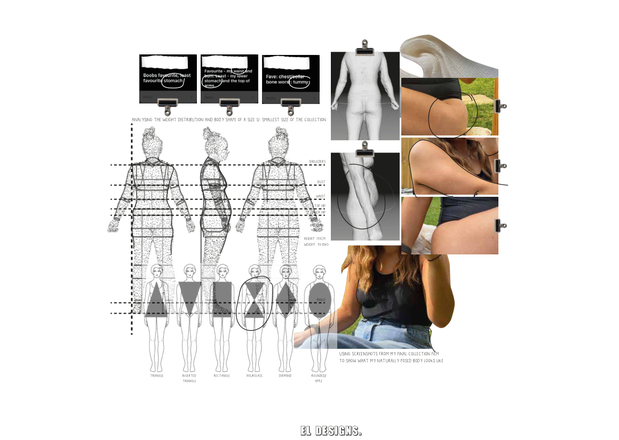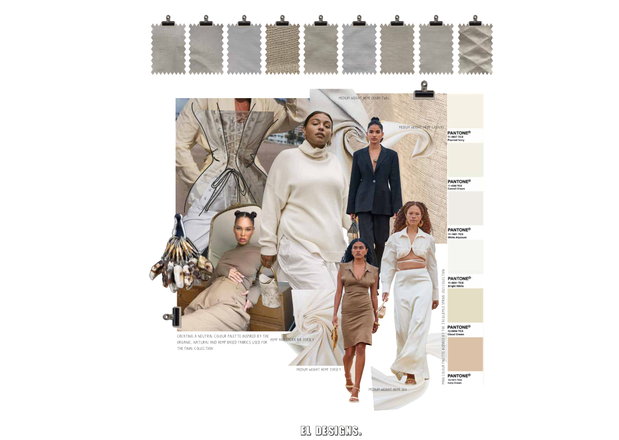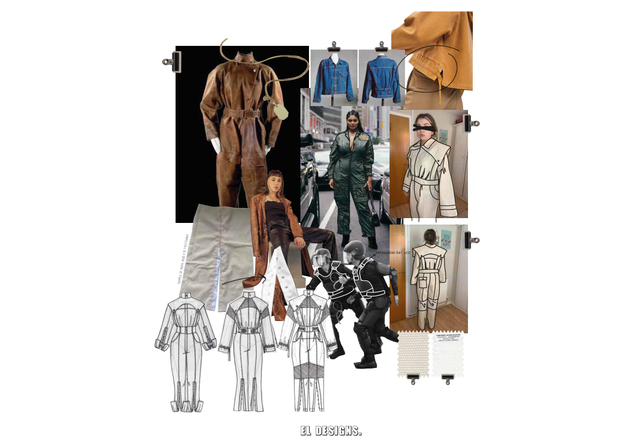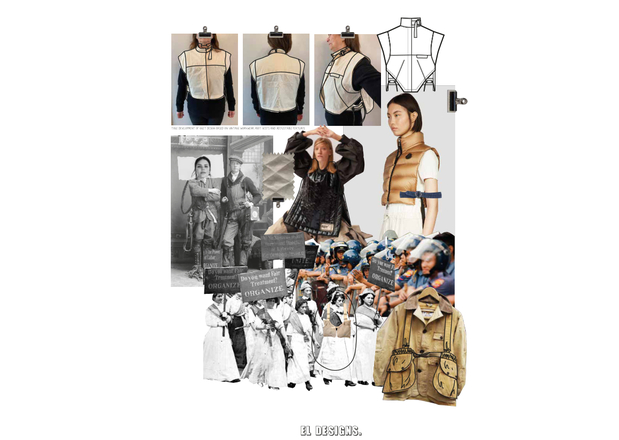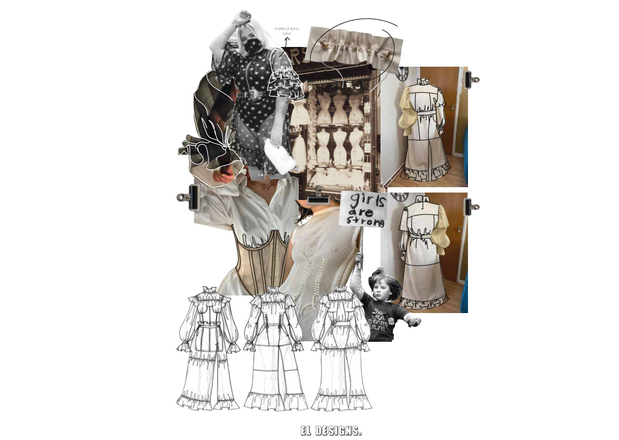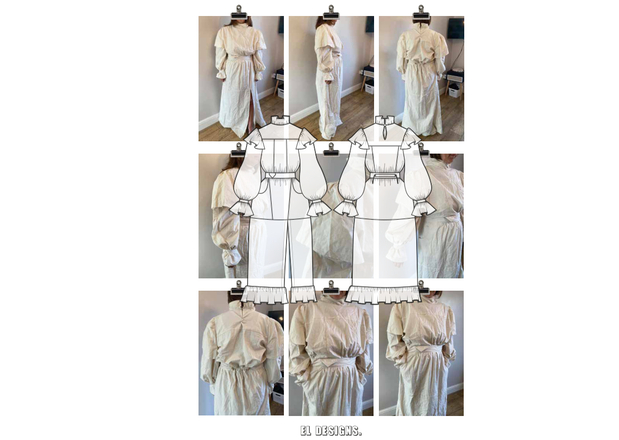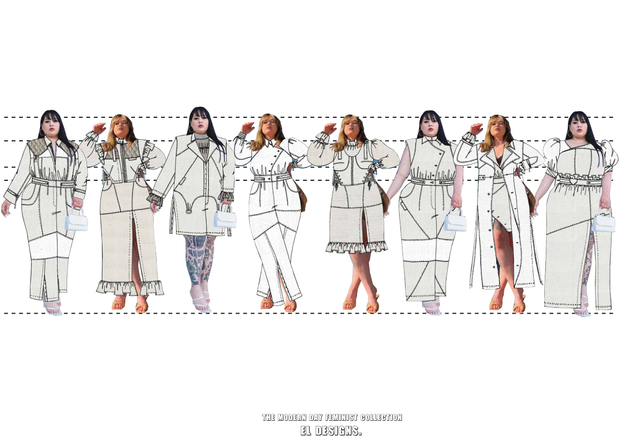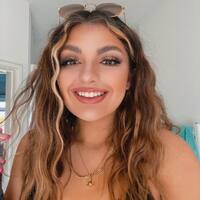 Emily Hale
BA (Hons) Fashion Design and Technology (Womenswear) 2021
The MODERN DAY FEMINIST collection celebrates women, their natural bodies and issues of body confidence and inclusivity. Created specifically for the 'Plus-Size' community, the collection encourages more women of every size, shape and age to feel comfortable, confident and powerful with being a woman.
The collection is a mid-high end womenswear collection inspired by the history of feminism and who a modern day feminist would be.
Research examined 100 years of women's rights protests, referencing their key messages. Starting with the right to vote, the 1970's equality drive, to the present day where we are still fighting for equality in pay, power, body image, and, against sexualisation and abuse towards women.
The pieces have been inspired by 1940's/50's traditional 'male' workwear garments. Construction and key details have been highlighted, whilst documenting personal references from family members who acted in the civil service.
The heavy duty male aesthetic has been contrasted with light 'feminine' fabrications such as organic cotton and hemp. The range has been designed to be more sustainable and environmentally considered by removing plastics / polyesters from the process and final product.
Contact Emily
Email
Website
Instagram
LinkedIn