Natalia Siukstiene
BA (Hons) Fashion Design and Technology (Womenswear) 2021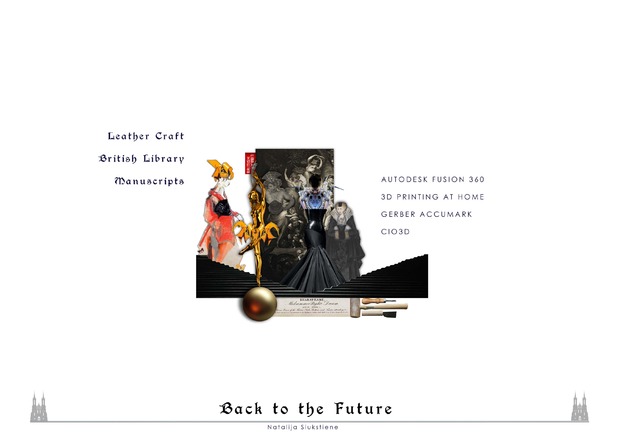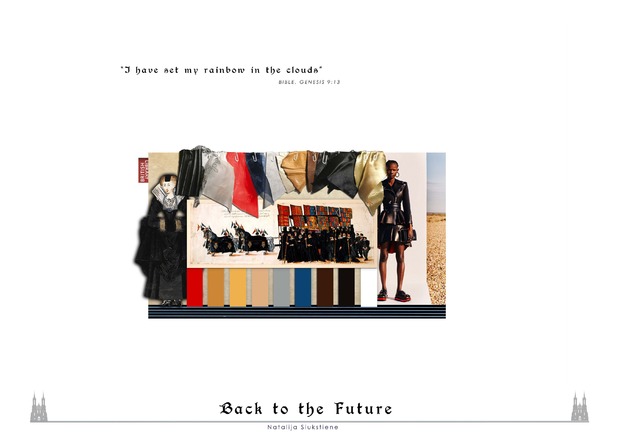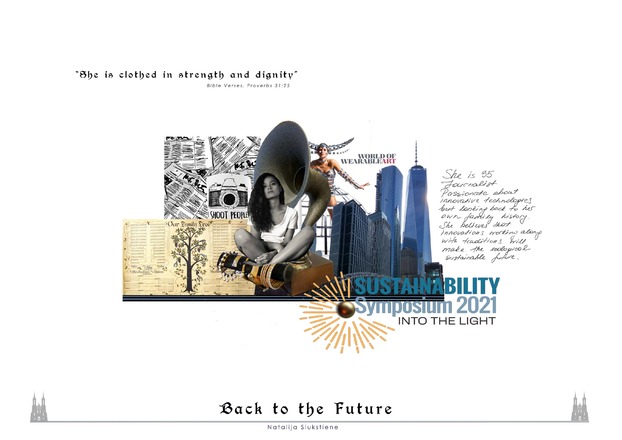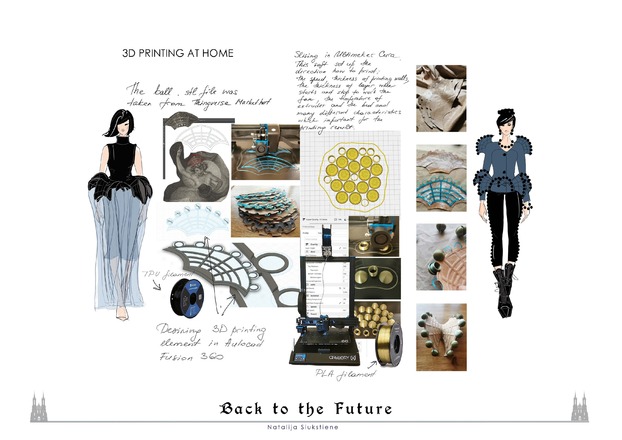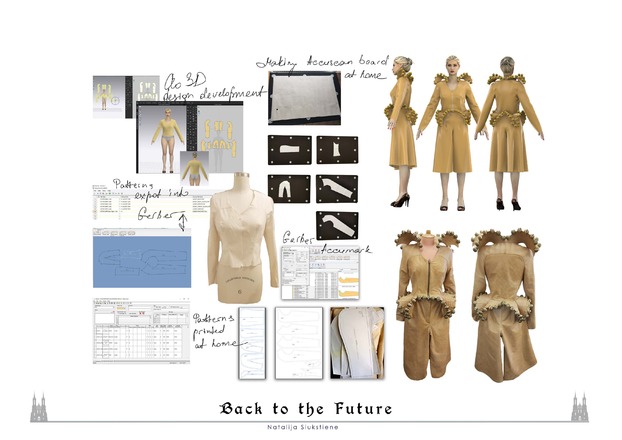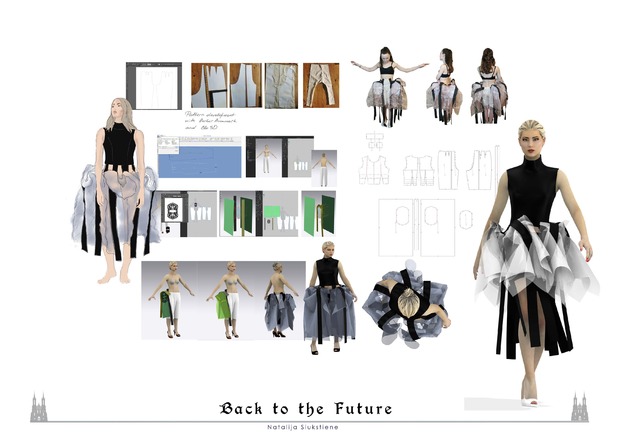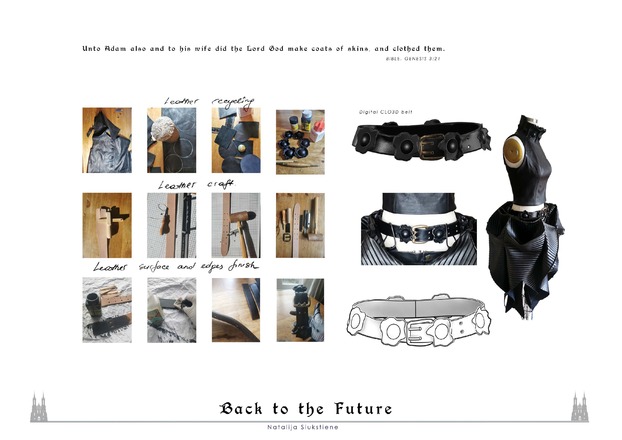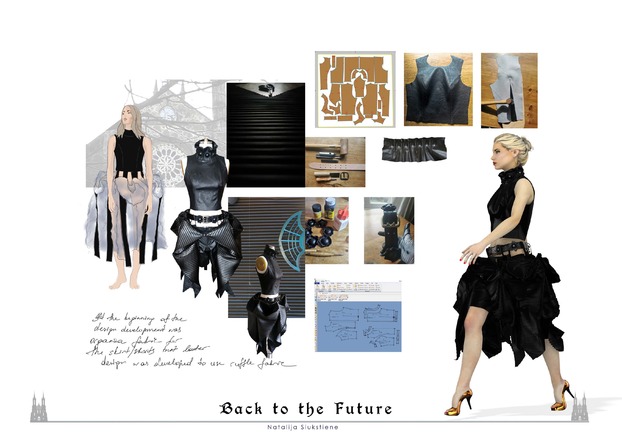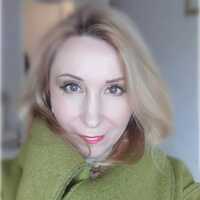 Natalia Siukstiene
BA (Hons) Fashion Design and Technology (Womenswear) 2021
An urgent and vital response to sustainability.
The fashion industry directly contributes to the destruction of the planet's ecological sustainability. This is not only a consumerism issue but can be targetted at the design and develoment stage. I decided to use innovative technology to help to reduce carbon footprints by up to 30%. Using CLO3D software not only saves fabric, trim and material consumption, but also shortens production time.
When translating my designs from digital to physical, I used 3D printing technology to optimize the production process by reducing energy consumption and material waste.
Shaping was created by stitching 3D printed objects between layers of fabric. Embellishments were created by embossing leather. Traditionally, embossing requires moulds and fillers and this is time consuming and expensive, but using 3D technologies, I was able to still create these impressive garments mostly from home.
Awards:
MFI x BIFT (Beijing Institute Fashion Technology) International collaborative project: CLO3D - WINNER 2020
Prototype Exhibition, Holden Gallery Manchester - WINNER 2019
The fashion design development with CLO3D and 3D printing technologies
CLO3D line up L6
TRENCH COAT
Contact Natalia
Email
Website
Facebook
Instagram