Elizabeth Kynaston
BA (Hons) Fashion Design and Technology (Womenswear) 2021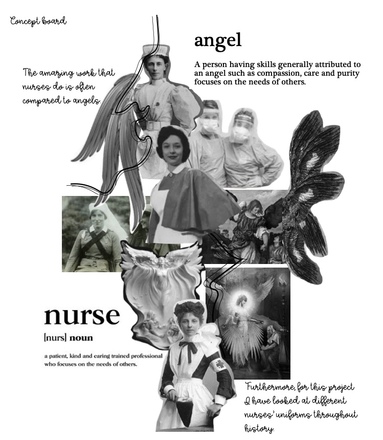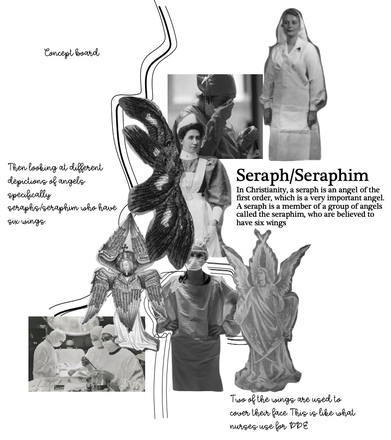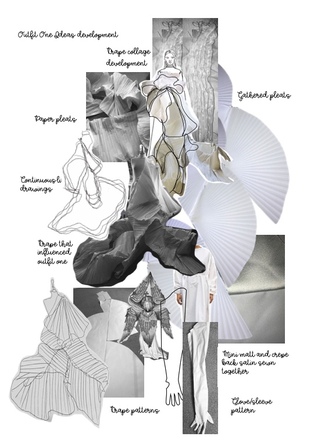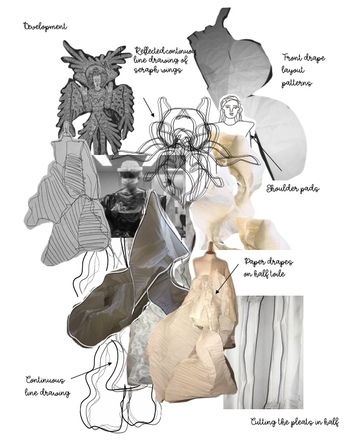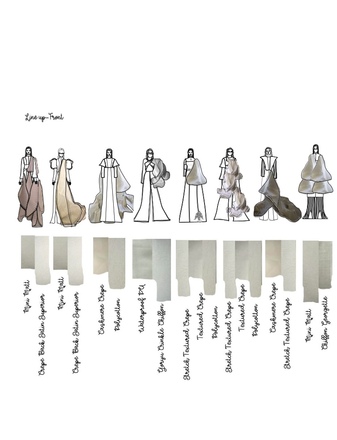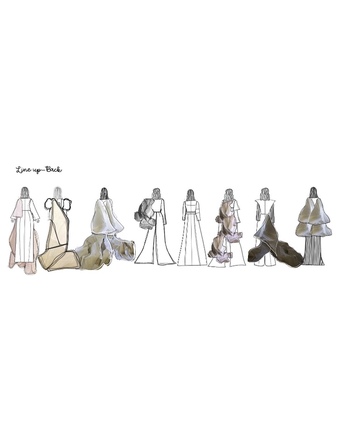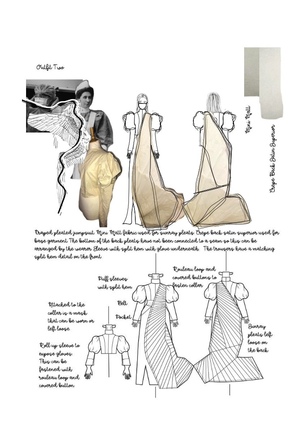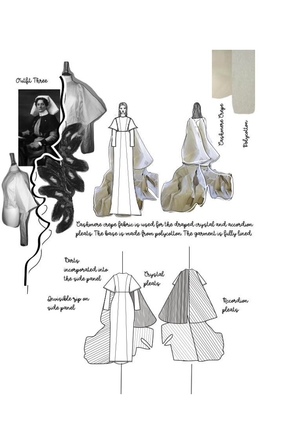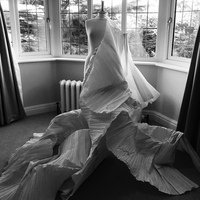 Elizabeth Kynaston
BA (Hons) Fashion Design and Technology (Womenswear) 2021
In the celestial kingdom, Seraphs are amongst the highest order of angels. The wings over their feet symbolise humility, the two covering their eyes represent reverence. The wings in motion demonstrate undertaking of duties.
Whilst researching historical nurses uniforms, I made a connection between Seraphs and nurses.
The key technical concepts behind my collection are drape and fabric manipuation, specifically pleating and experimental drawings, specifically using the continuous line technique. Looking at different ways these processes can be reinterpreted and merged to define silhouette, shape print or free hand stitching.
Sunray draped pleated panels have been used to represent Seraph wings. Whilst the base of the dress and jumpsuit have been inspired by uniforms including glove and face mask details.
Awards:
Outerwear Lookbook publication, photographed by Tanzaro Creative FEATURED 2018
Contact Elizabeth
Email
Instagram