Naima-Tallah Touray
BA (Hons) Fashion Design and Technology (Womenswear) 2021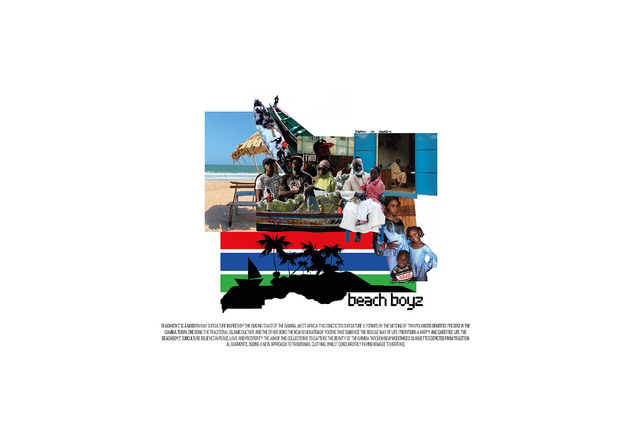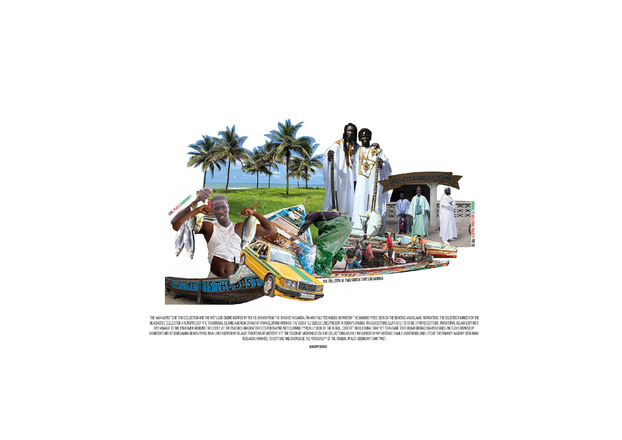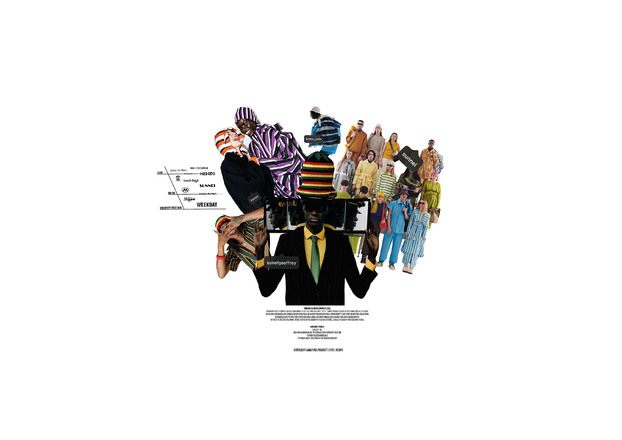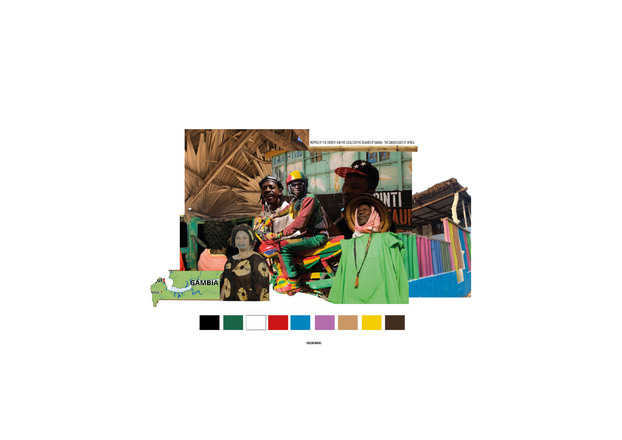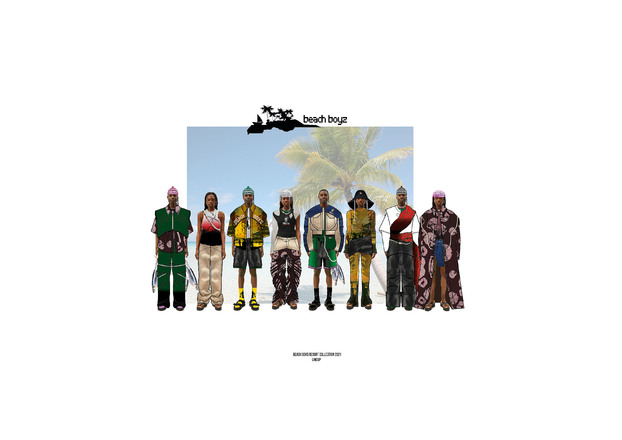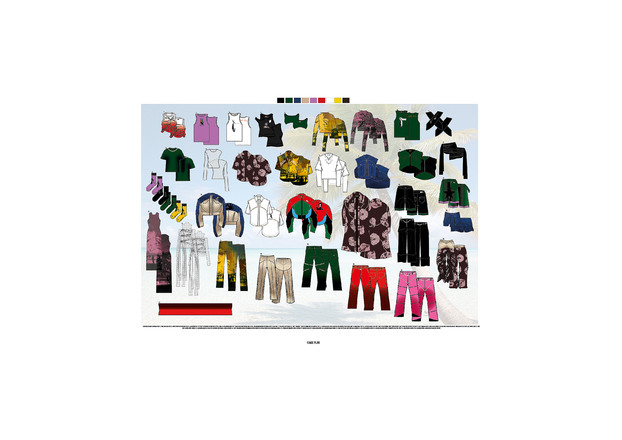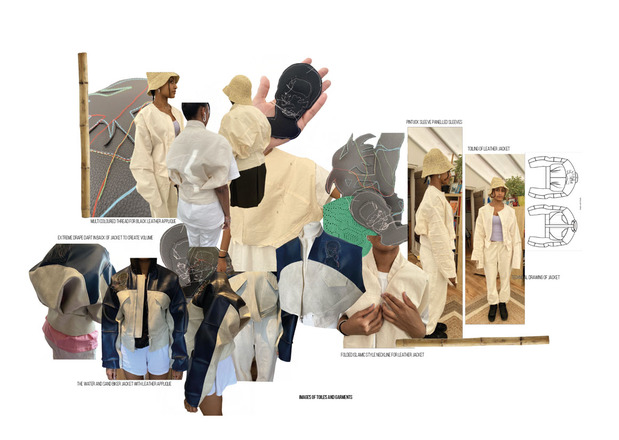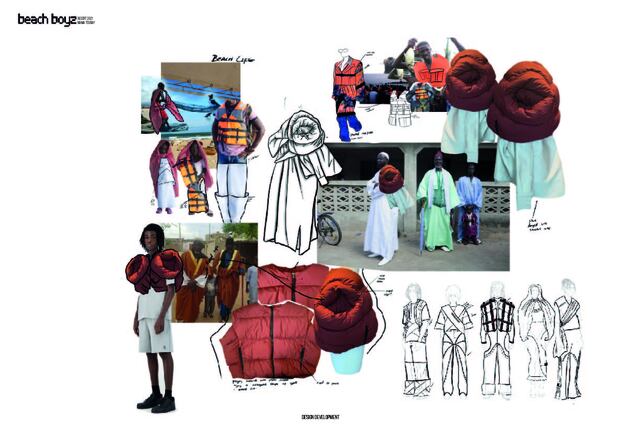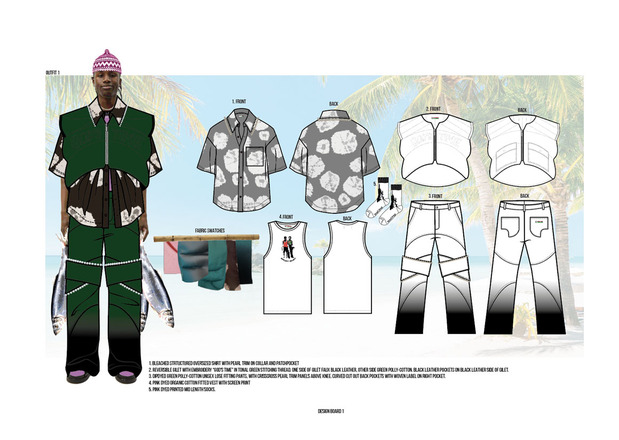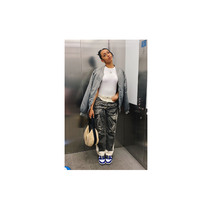 Naima-Tallah Touray
BA (Hons) Fashion Design and Technology (Womenswear) 2021
BEACH BOYZ is a modern-day subculture inspired by the smiling coast of The Gambia, West Africa.
The collection is heavily influenced by my heritage, family and friends, capturing and showcasing the versatility of The Gambia, whilst adding my own twist.
This concocted subculture merges two polarised identities present in The Gambia today: The traditional Islamic culture and the new generation of youths that embrace a Reggae lifestyle, prioritising a happy and carefree life.
The collection captures the beauty of The Gambia through modernised silhouettes derived from traditional garments. A new approach to traditional clothing, concurrently paying homage to heritage. Primary imagery underpins my research.
Fusing Islamic and Rastafarian clothing worn by the diverse population present in present day Gambia. Key features include a homage to Gambian fishermen with beach inspired wet look ombre and sunbleached prints, pin and fold techniques inspired by bamboo, loose silhouettes, tight yet torn tank tops from foreign donation banks, pearl bikini lines and Islamic modesty and iconography. Fabrics include waxed cottons, leathers, fishnet, printed cottons.
Beach Boyz believes in peace, love and prosperity.
Awards:
Artsthread International Student Design Competition: Real Leather. Stay Different - SHORTLISTED 2021
Outerwear Lookbook publication, photograohy by Tanzaro Creative - FEATURED 2018
https://www.artsthread.com/competitions/international-student-design-competition-2021/
Contact Naima-Tallah
Email
Website
Instagram
LinkedIn