Jonathan Ferris
BA (Hons) Fashion Design and Technology (Womenswear) 2021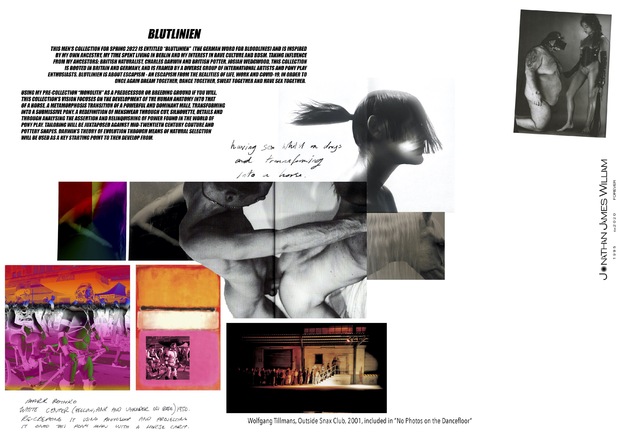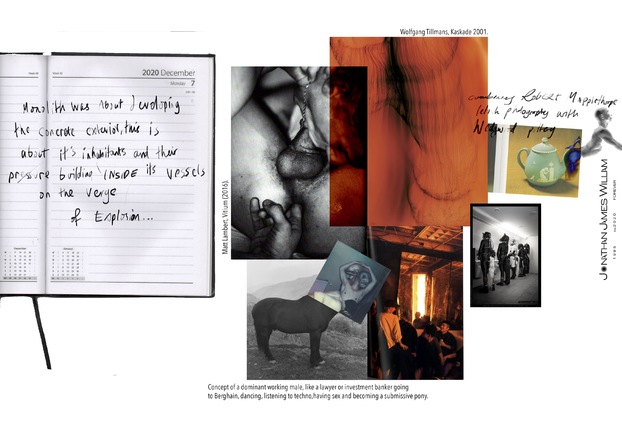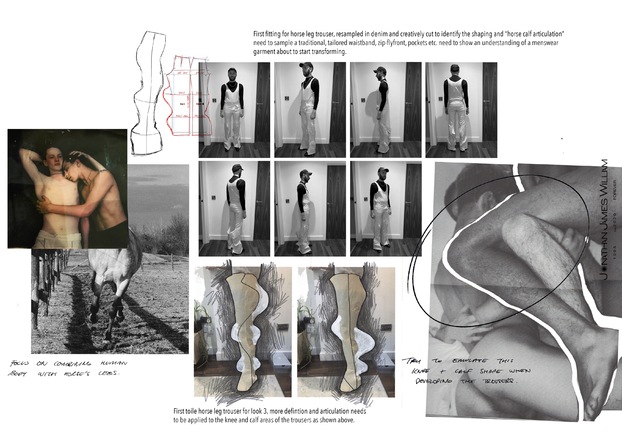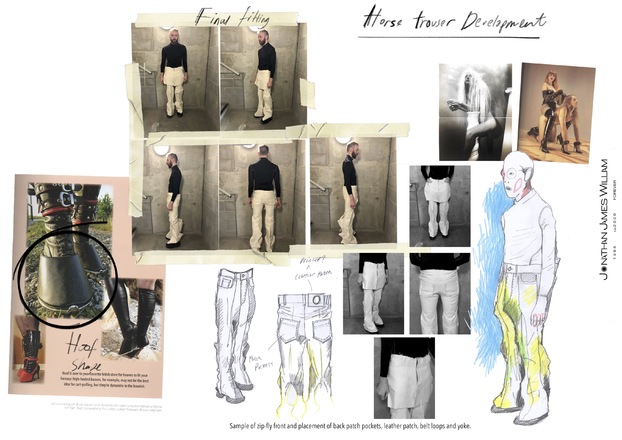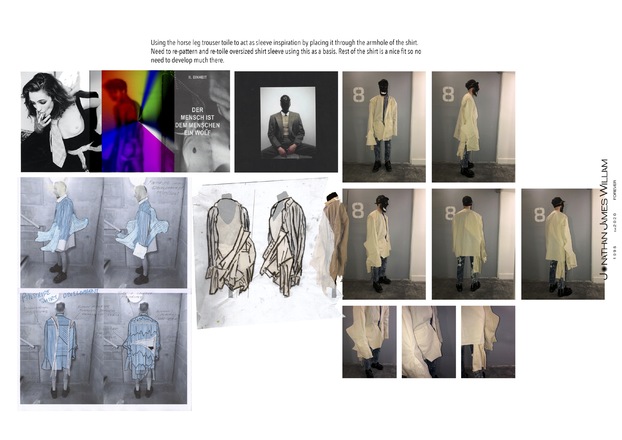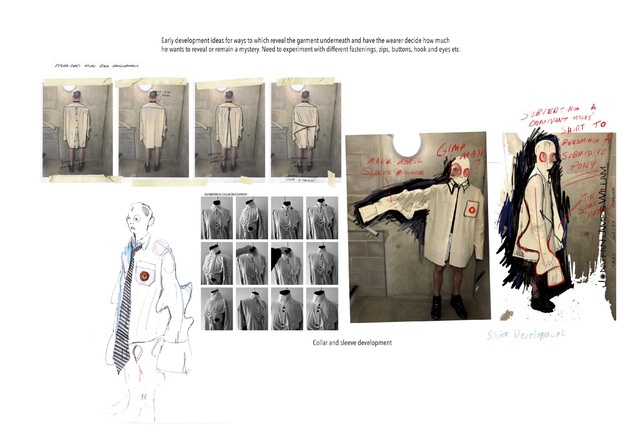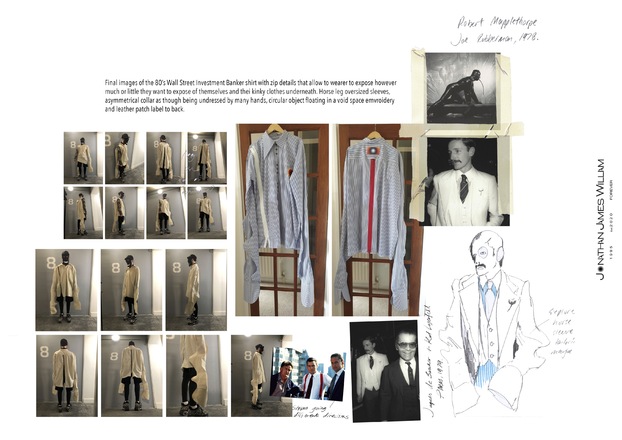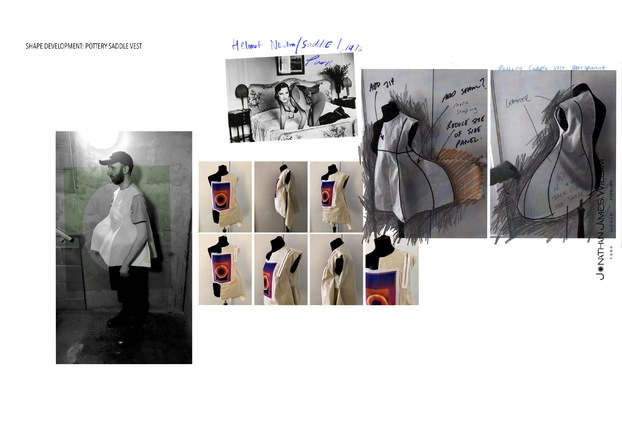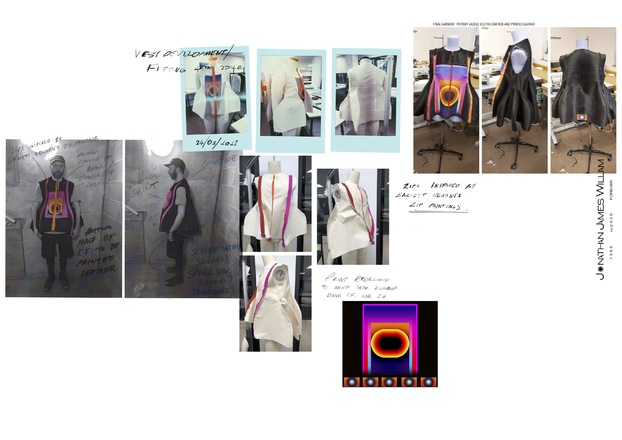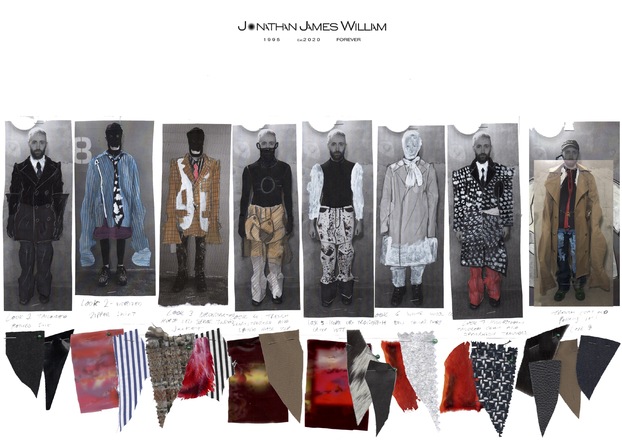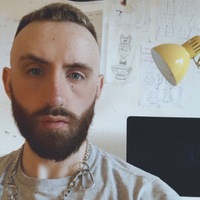 Jonathan Ferris
BA (Hons) Fashion Design and Technology (Womenswear) 2021
As a menswear designer, my work centres around techno music and Berlin club culture and is infused with the same pulsating energy. A secretive nature that echos film negatives hanging in a photography darkroom and evokes a memory. Subtle notes of BDSM influences experimentation with different roles: both dominant and submissive simultaneously.
The collection entitled BLUTLINIEN (German for bloodlines), is rooted in Britain and Germany. It is framed by a diverse group of international artists, photographers and pony-play enthusiasts. It is about escapism - an escapism from the realities of life, work and covid-19.
In order to once again dream together, dance together, sweat together and have sex together.
Blutlinien's vision focuses on the development of the human anatomy into that of a horse. A metamorphosis transition of a powerful and dominant male into a submissive pony. Challenging the masculine stereotype through exploration of shape, print and fabrications. A redefinition of menswear through cut, silhouette, details and through analysing the assertion and relinquishing of power found in the world of pony-play.
Tailoring has been juxtaposed against mid-twentieth Century couture and pottery shapes, offering a new proposition of glamour and new glimmer of hope.
Awards:
Artsthread International Student Design Competition: Real Leather. Stay Different - SHORTLISTED 2021
Outerwear Lookbook publication, photography by Tanzaro Creative - FEATURED 2018
https://www.artsthread.com/competitions/international-student-design-competition-2021/
JONATHAN FERRIS BLUTLINIEN FMP COLLECTION FILM
Contact Jonathan
Email
Website
Twitter
Instagram
LinkedIn
Blog