Hannah Robertson
BA (Hons) Fashion Design and Technology (Womenswear) 2021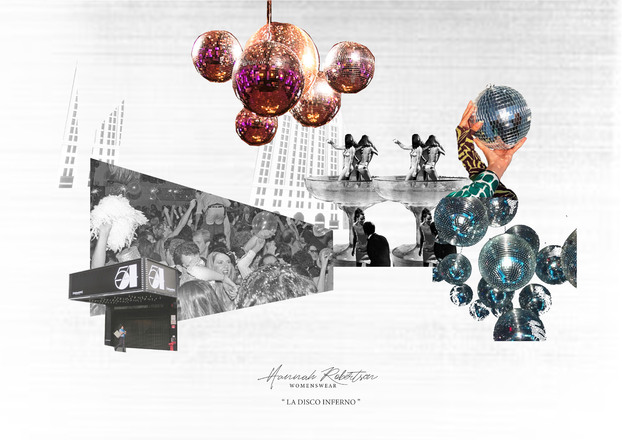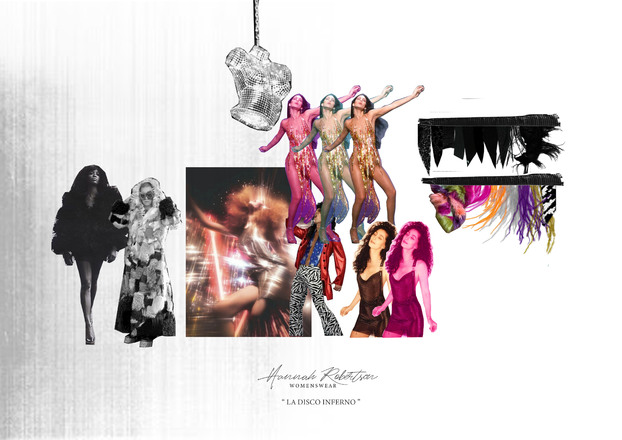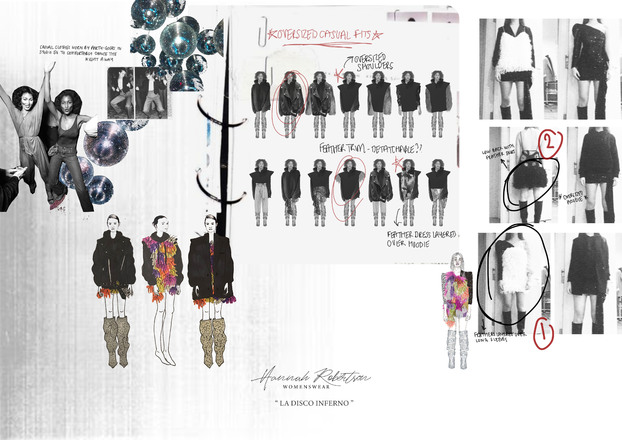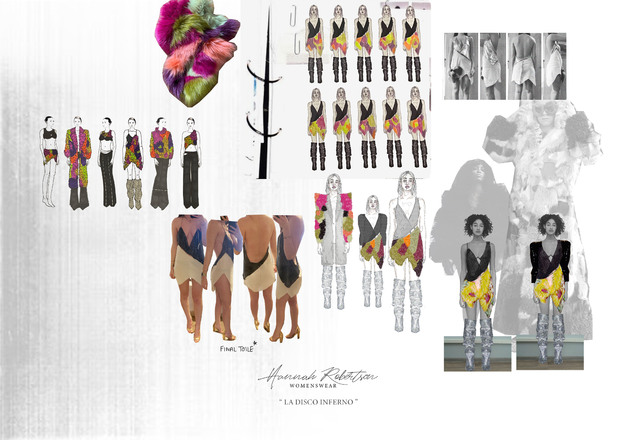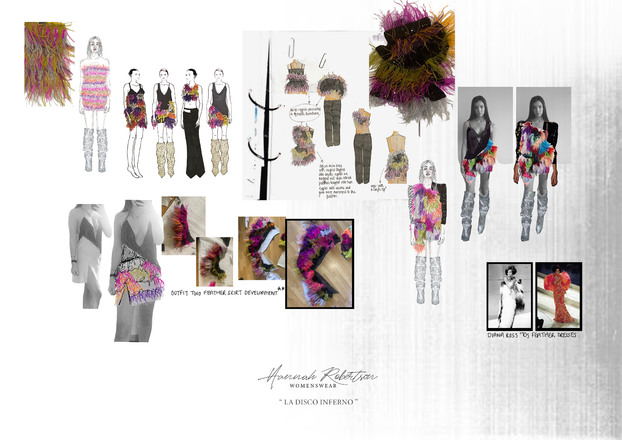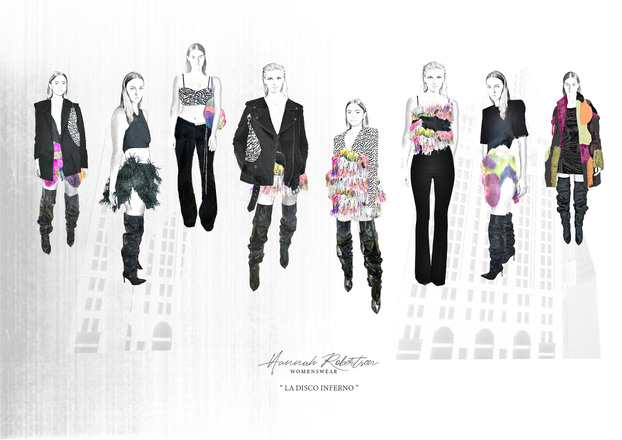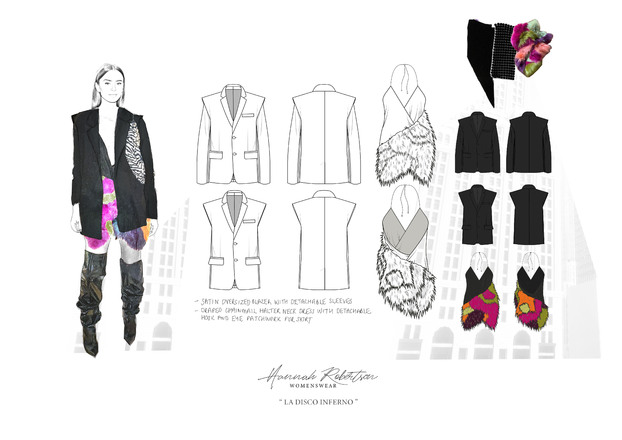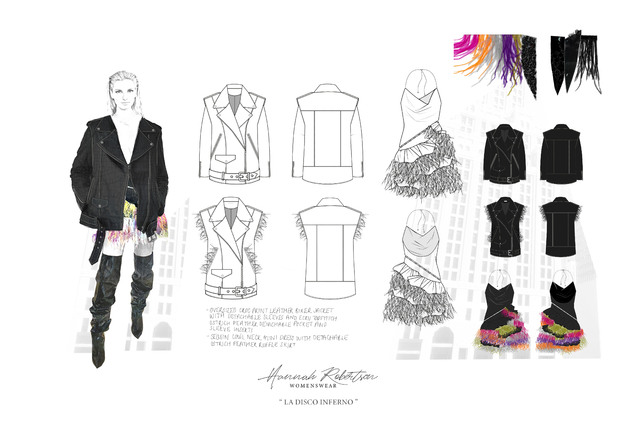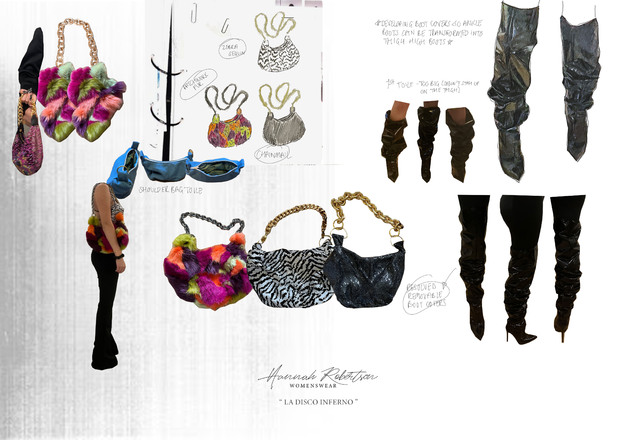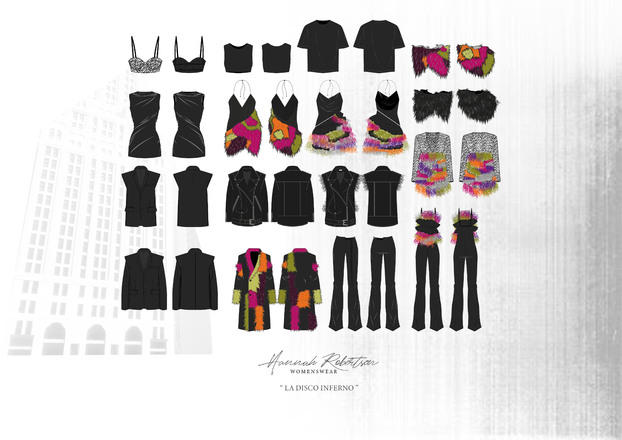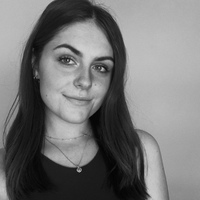 Hannah Robertson
BA (Hons) Fashion Design and Technology (Womenswear) 2021
LA DISCO INFERNO is inspired by the iconic nightclub Studio 54.
The club was visionary and its famously secretive dress code was ahead of its time with influence of culture and fashion still palpable today. There was a sense of sexual, gender and creative liberation. Metallics, sequins, leather, plunging necklines... anything went at Studio 54! Fabric development was a huge part of the construction of my collection: brightly coloured furs and feathers are contrasted against black metallic fabrics.
I also delved into the concept of transformable fashion in response to the throw-away culture that has become ever more apparent. Dresses with the same silhouettes including removable skirts in different fabrications mean they are interchangeable. Jackets with detachable sleeves are also intertwined within the collection. The collection consists of timeless pieces that can be reborn, instead of being thrown away.
Awards:
Outerwear Lookbook publication, photographed by Tanzaro Creative FEATURED 2018
Contact Hannah
Email
Website
Instagram
LinkedIn