Olivia Lupton
BA (Hons) Fashion Design and Technology (Womenswear) 2021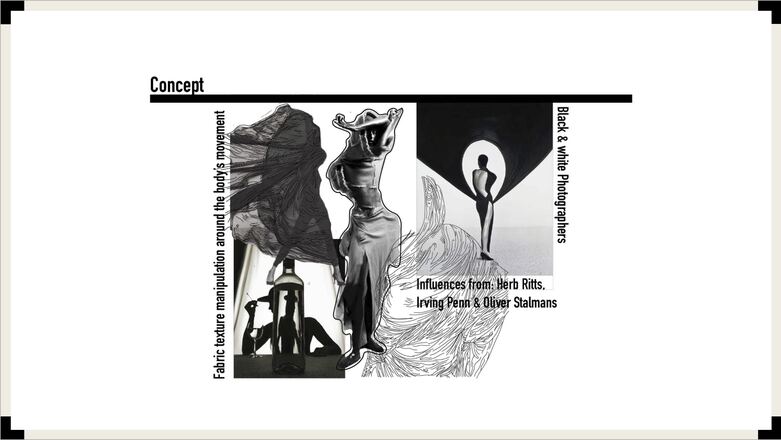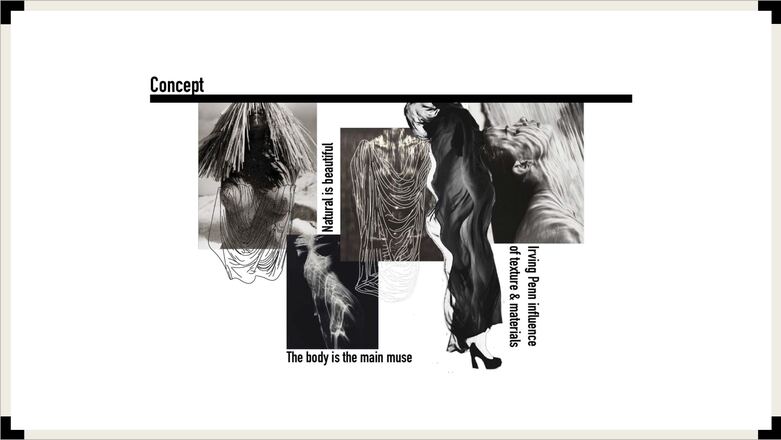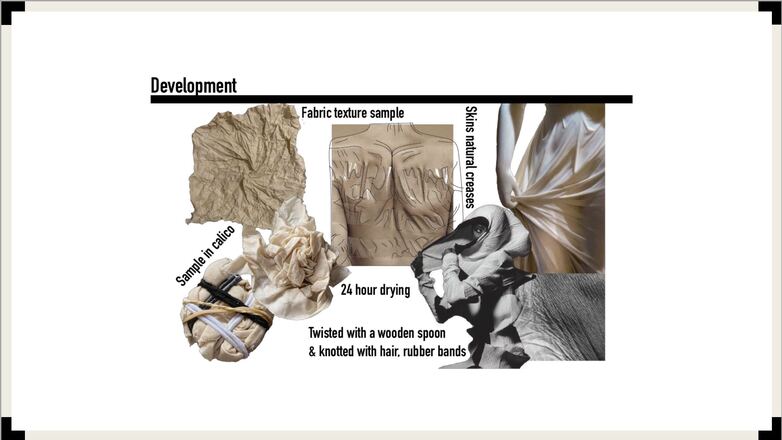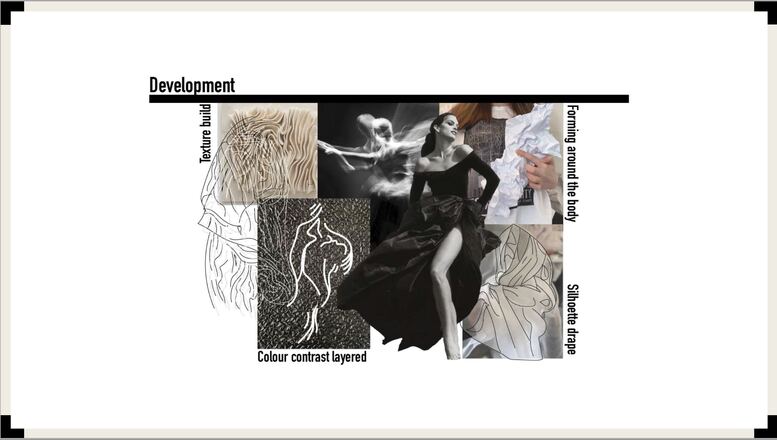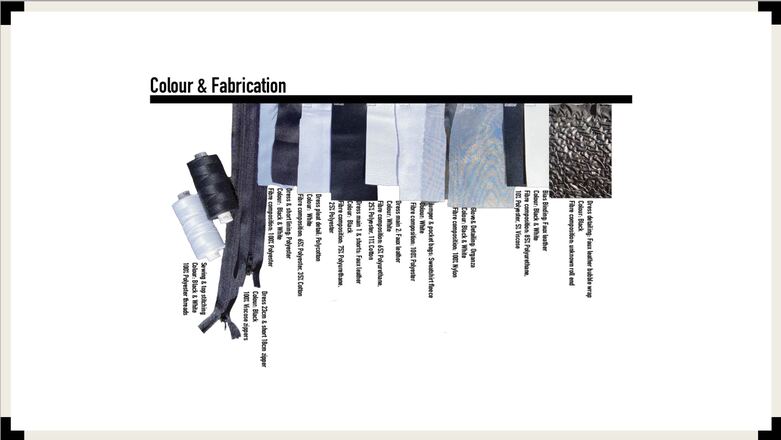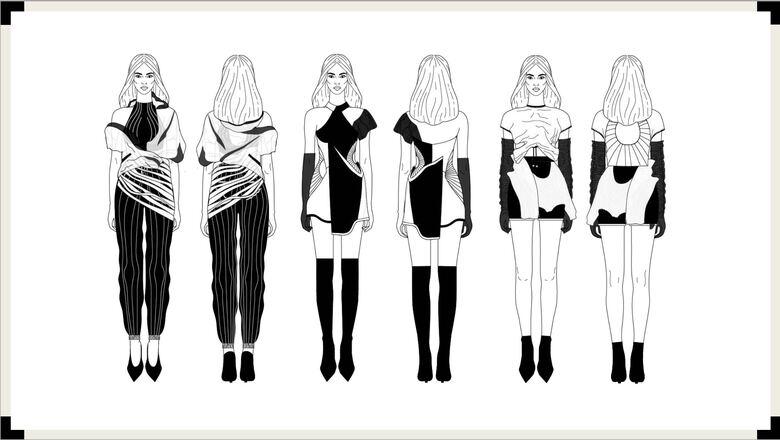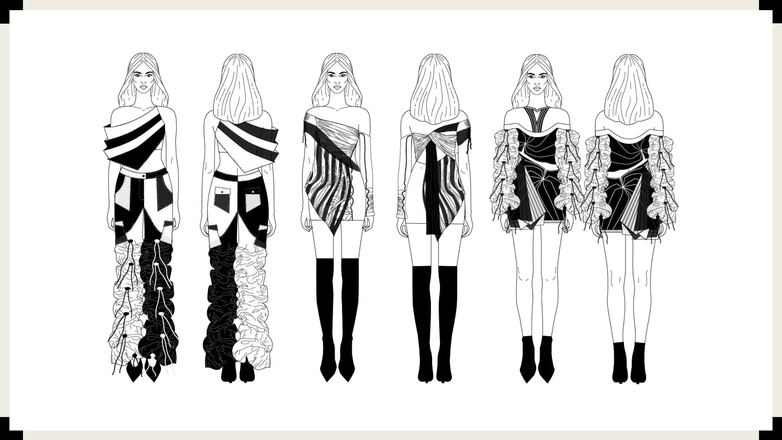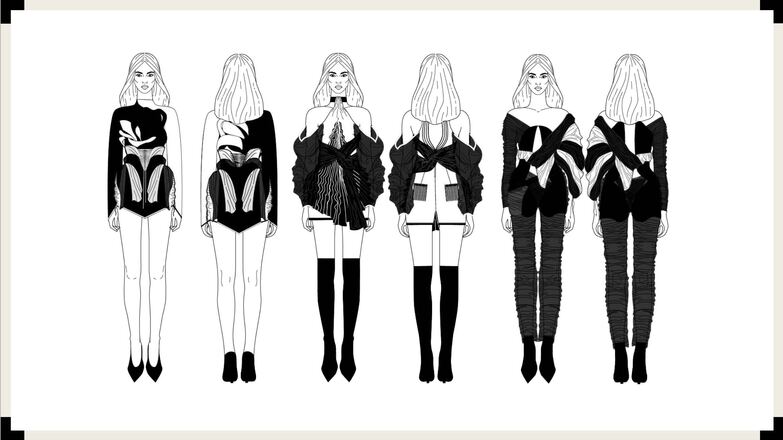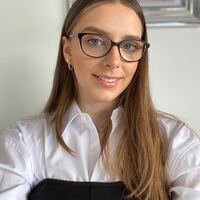 Olivia Lupton
BA (Hons) Fashion Design and Technology (Womenswear) 2021
My Womenswear collection is inspired by black and white photographers Herb Ritts, Irving Penn and Oliver Stalman.
Each artist has a unique way of photographing women specifically. My development and designs were heavily influenced by movement as well as light and shadow techniques replicated using my monochrome colour pallete. I kept with the black and white, focusing on using fabrics and layering to create unique silhoettes and textures. My designs have fluidly to contour and accentuate the natural lines of the female body.
Placement:
Matalan, Liverpool, UK. Garment Technologist
Completed a year long placement working alongside senior garment technologists. Responsibilities included completeing fit sessions, ammending size specifications, signing off samples ready for production deadlines and assessed weekly return reports and had regular calls with the overseas factories.
Contact Olivia
Email
Website
Instagram
LinkedIn