Isabella Pedersen-Vaern
BA (Hons) Fashion Design and Technology (Womenswear) 2021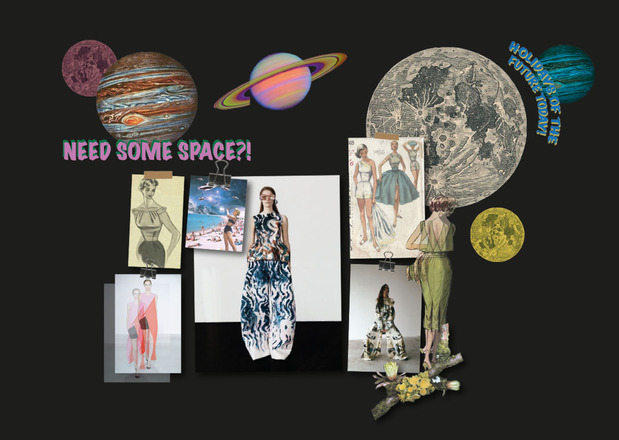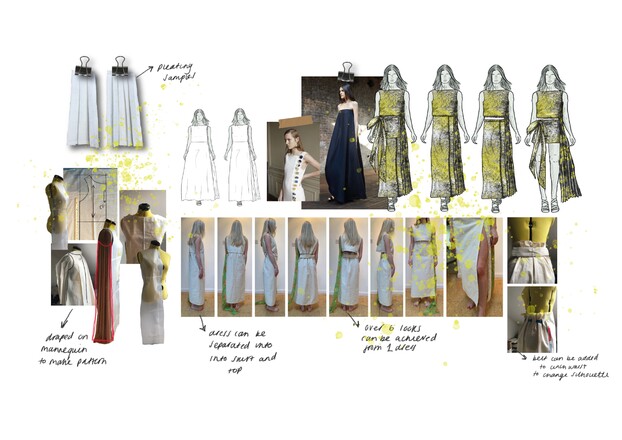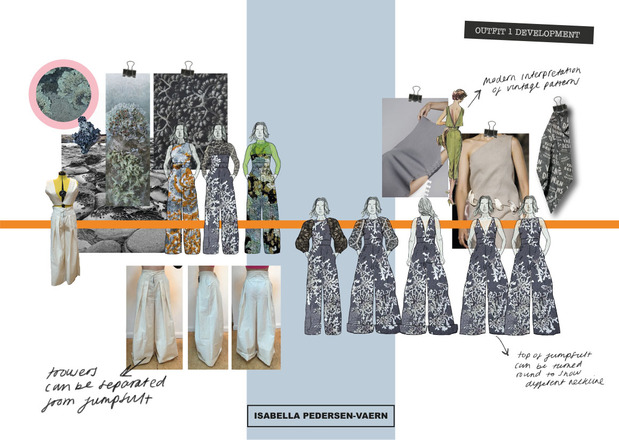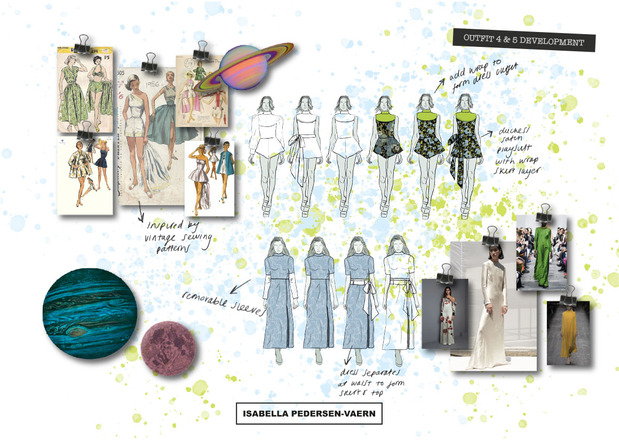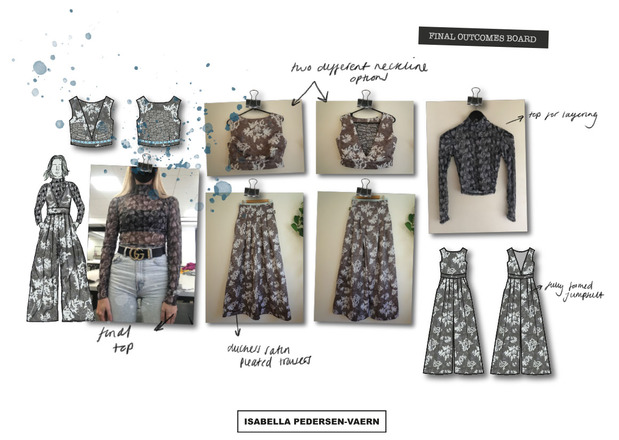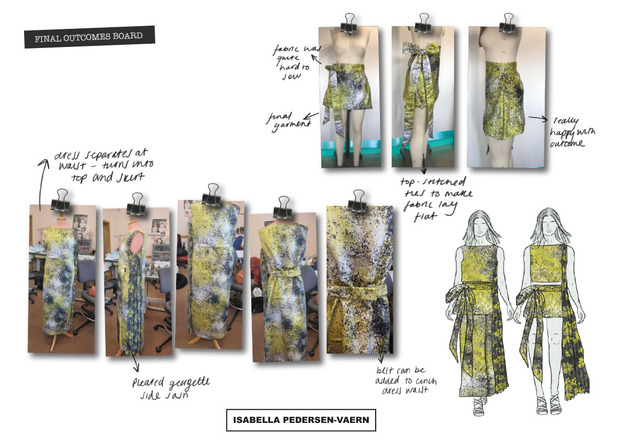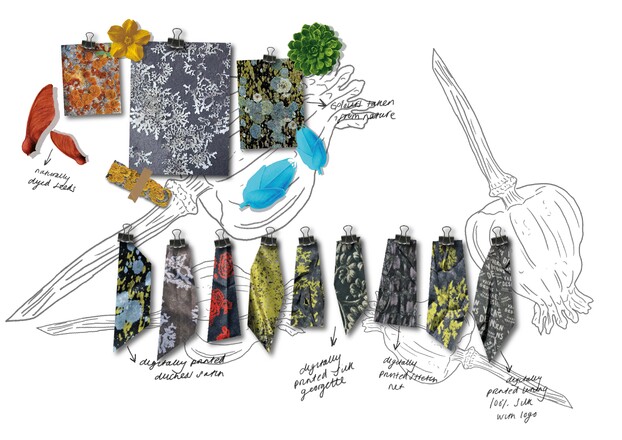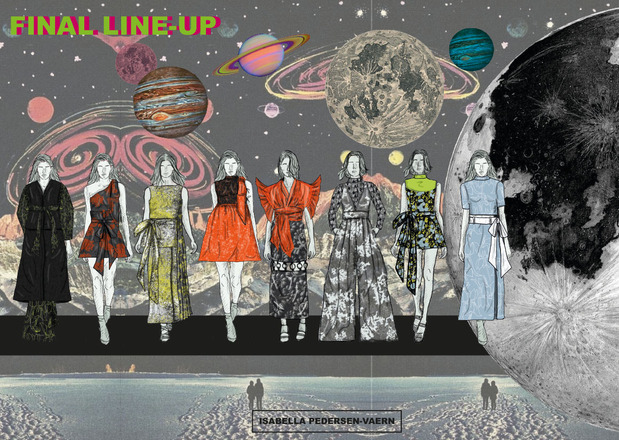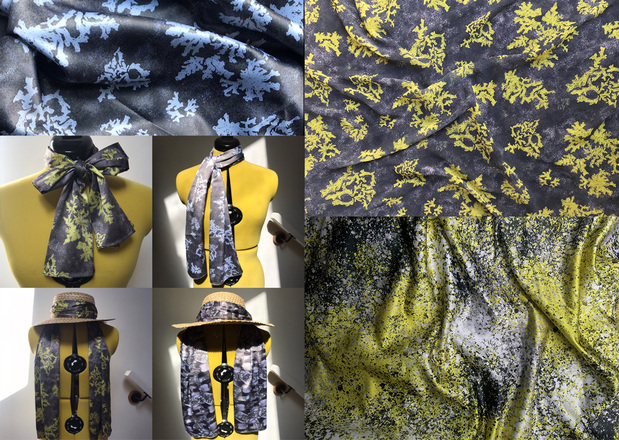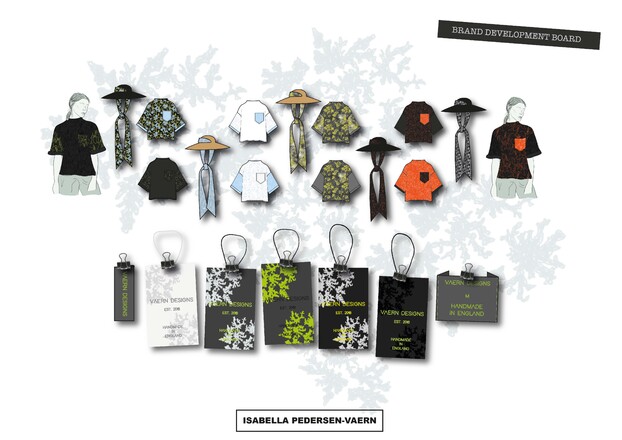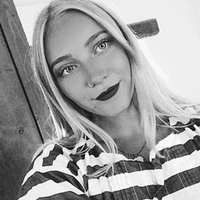 Isabella Pedersen-Vaern
BA (Hons) Fashion Design and Technology (Womenswear) 2021
Inspired by travels of the future; the possibility that one day we will get to go on holiday in space.
I am also incredibly passionate about sustainability.
I designed adaptable clothing that can be modified by the wearer from day to night, to maximise luggage. I researched retro futurism artwork, and was inspired by vintage silhouettes and the illustrations in vintage sewing / pattern books. I took principles of vintage adaptable clothing and enhanced these ideas with a contemporary aesthetic, whilst retaining a hint of nostalgia.
I want to re-define sustainable fashion to be more than eco-fabrics and processes. Trans-seasonal pieces can be adapted to suit different occasions to reduce consumption. The jumpsuit can be separated at the waist and worn individually as a top and trousers, the top also has two fronts so the wearer can choose between a conservative or deep v-neckline. Enabling the wearer to get as much use as possible out of each garment. When we wear our clothes more, we reduce fashion pollution coming from both the production process and post-consumer waste.
Placement:
NBrown. UK. Fashion and Print Design Intern
My internship last year inspired me to create prints for every outfit in my collection. I have always loved nature, which formed the basis for my prints. During daily walks in lockdown I became fascinated with Lichens and mosses growing on the walls around me, I used digital and physical paintings to capture the natural patterns from an abstracted view point, I created my repeats using Adobe Photoshop.
Contact Isabella
Email
Website
Instagram