Opening
Space
BA (Hons) Fashion
Against All Odds
Guest Editor: Maddie Ford
You would assume it's not been the easiest year to relay the realities of being a fashion student. Throughout an unprecedented academic year, the doors of Manchester Metropolitan University were unavoidably closed, and its lights intermittently darkened leaving our degrees (for the most part) home, if not bedroom bound. However, the resilience of both students and staff, through wavering internet connections and masked conversations, was abundant and is reflected in the great work that has been produced, such as Hempel competition finalists Tamar Levy and Sangharsha Gurung, who saw their garments showcased in China in March, despite the odds against them.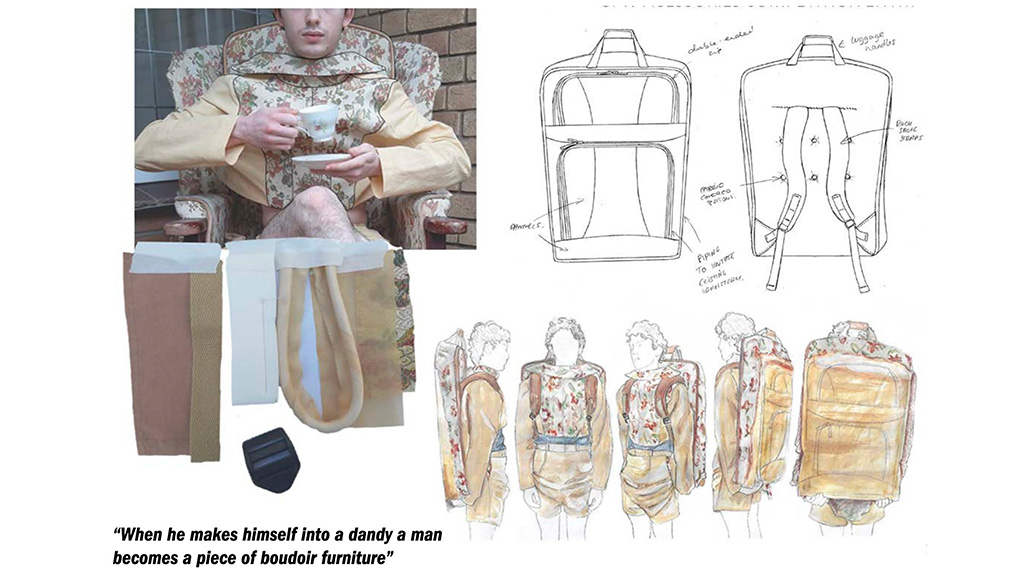 Despite longing for the familiarity of an early morning Mancunian commute, usually compensated by the warmth of a famous Man Met café soup, and the celebratory buzz of Benzie Building, where echoes of creative conversation between students come designers, artists, photographers, content creators, architects or technologists are usually heard, the creativity and innovation of my classmates did not waiver.
Our final showcase is a celebration of humanity with inspiration plucked from the world's every corner, the metaphysical and the very real. From our own identities through the lens of our ancestors to the pioneering preservation of traditional textiles and marginalised groups, highlighting social inequalities within the LGBTQIA+ scene and the Black Lives Matter movement by intertwining historic tales with our own experiences, inventing a dystopian world controlled by artificial intelligence, envisioning human-sized dog coats or harnessing the difficulties we have all been facing this year in a digitised world of cocoons and wormholes – which focused on both escapism and isolation but beautifully the desire to evolve.

And evolve we did, from our first steps into Benzie as unknowing freshers to now, our last goodbyes as seasoned creatives – and thanks to Manchester Met, masters of our own crafts, lives and futures whatever they may entail.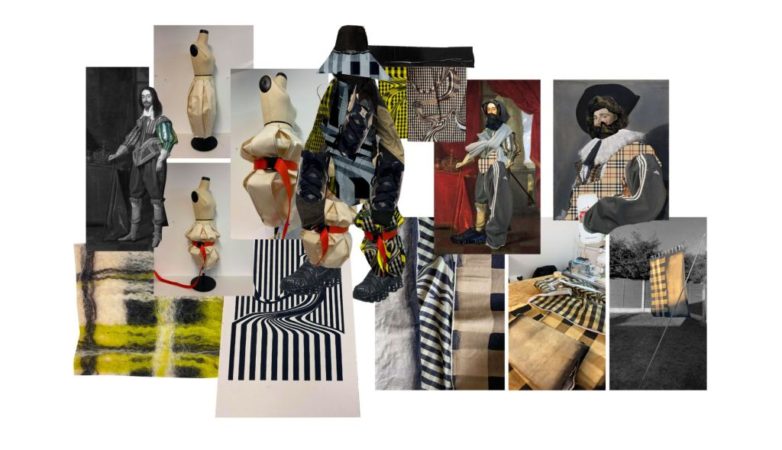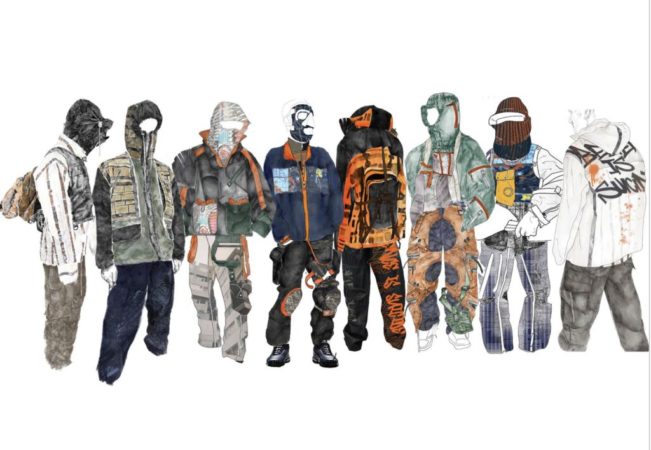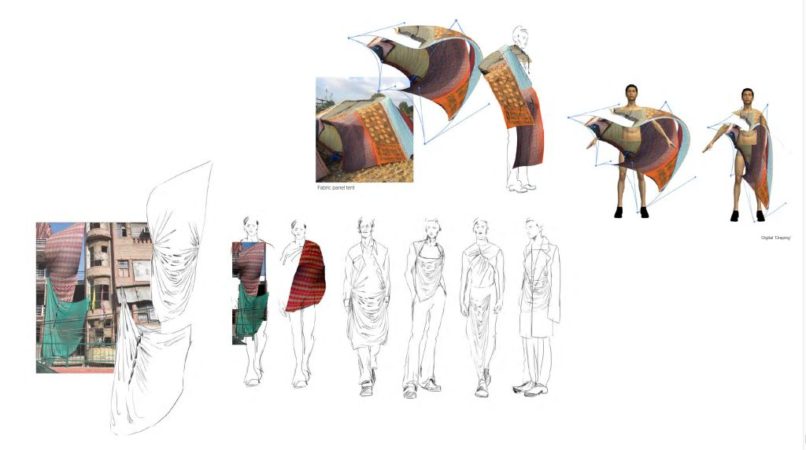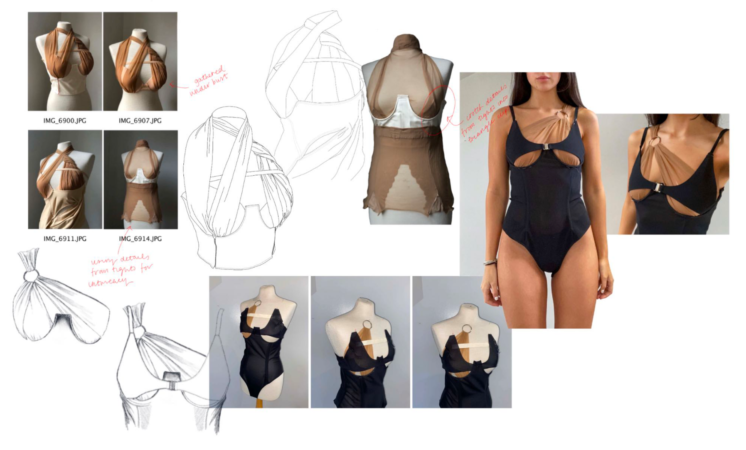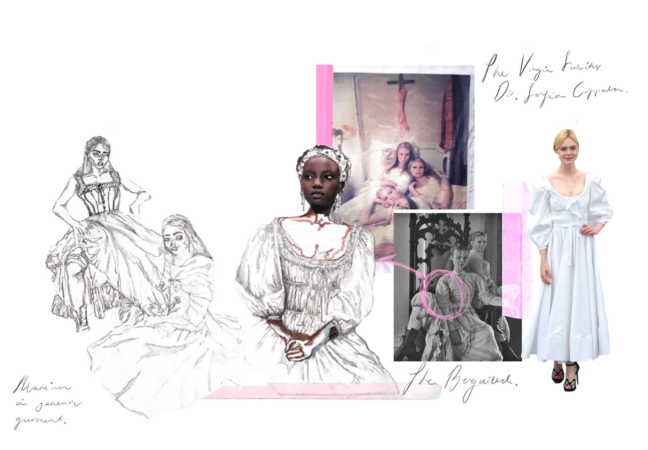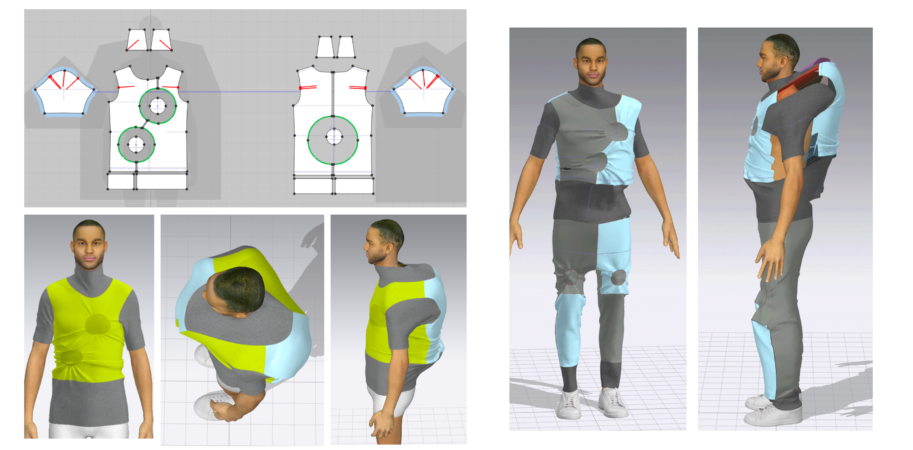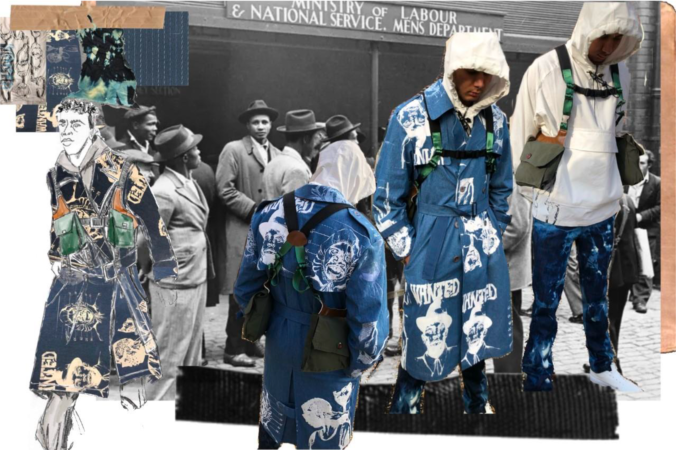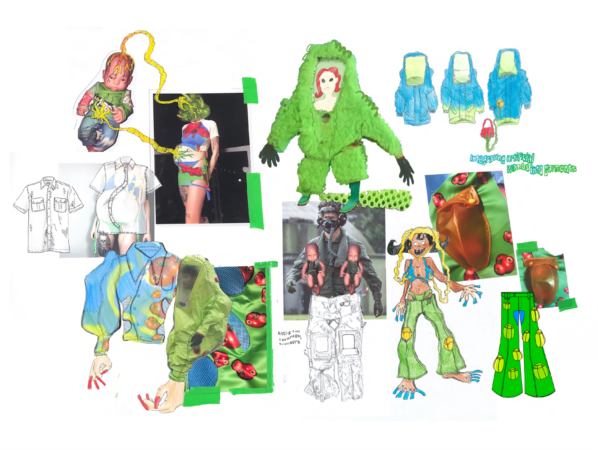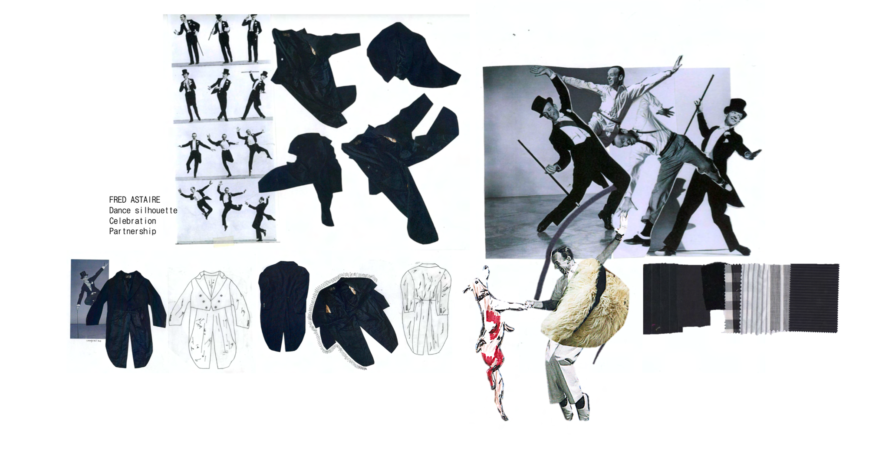 Susan Atkin, Programme Leader, BA (Hons) Fashion
BA (Hons) Fashion's Class of 2021 embarked on their final year with a sense of determination to achieve their best work despite the unknown that faced us all in September. Lockdowns and social distancing have had an impact on our students' access to campus but this has not deterred them in their quest to create. The university provided the students with sewing machines at home and many of them set up studios in their bedrooms and garages.
Our Class of 2021 have a strong ethical and social awareness and sustainable approaches are embedded in their practice, ranging from Danielle Murphy's zero waste pattern cutting to Jasmin Bourne's repurposing of materials. Political and social movements have also had an impact on our graduates, and these, together with reflections on their own heritage, have formed the themes of our graduates' collections.
There is also an entrepreneurial spirit within our Class of 2021, with some of our students starting businesses during the first lockdown in March 2020. This ranges from Molly Holton's extension of her final collection, Nuclear Planet to Lily Morgan's successful dog coat business! Our students have also used this entrepreneurship in the way they have approached their practice, embracing new technologies and exploring other avenues of the fashion world.
But at the heart of our programme and our students' practice is the craft of fashion. BA (Hons) Fashion's Class of 2021 have used their textiles skills alongside consideration of cut and finish to create exciting, directional and wearable garments. These have been presented in our Garment Showcase, an event itself that has been achieved against the odds. Whatever their outputs we are incredibly impressed and proud of what our graduates have achieved in such a challenging year. Not only have they built upon skills this year, they have gained new ones, agilely responding to the ever-changing circumstances and an evolving industry that they will soon be part of. They have done so with tenacity and grace. We wish them all well in their future endeavours.
Follow us on Instagram