Holly Hale
BA (Hons) Fashion 2021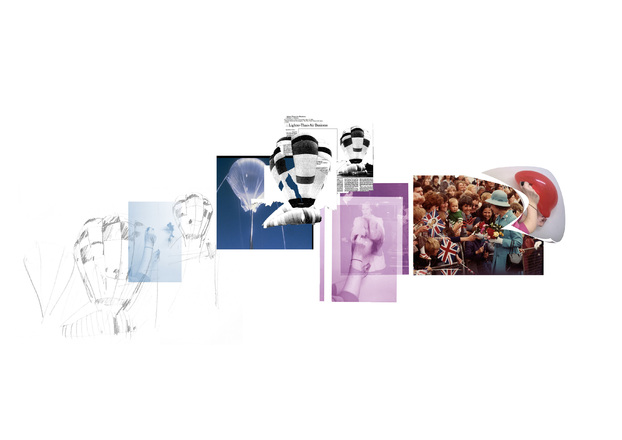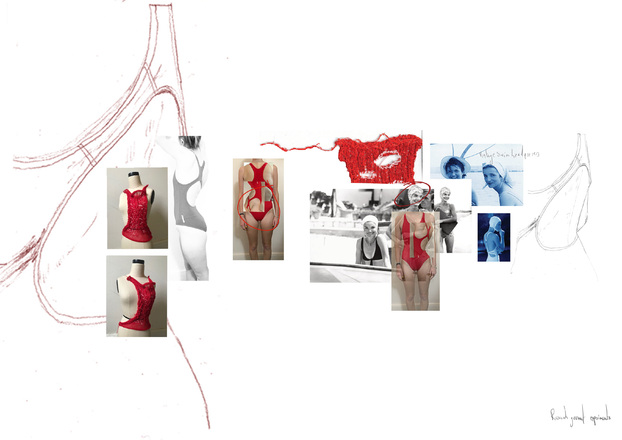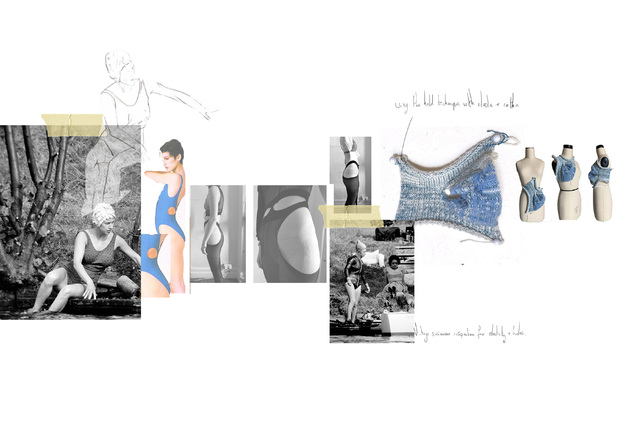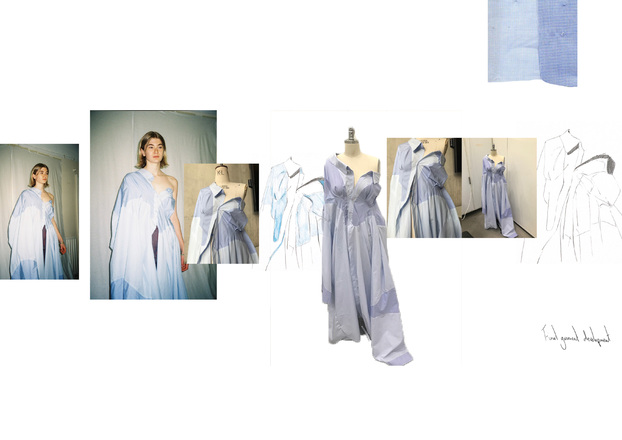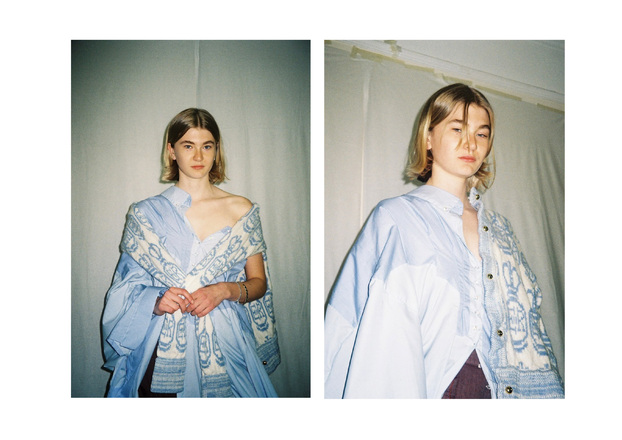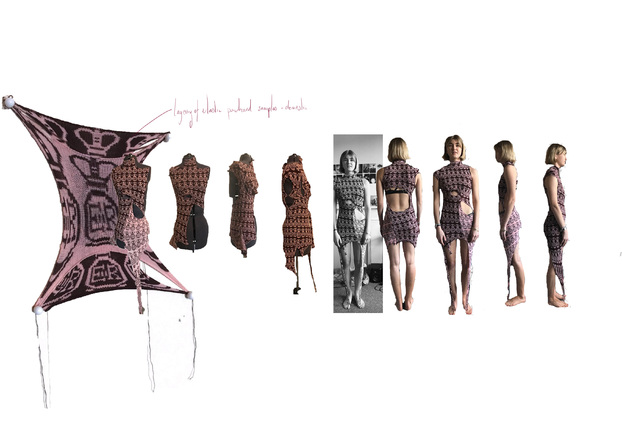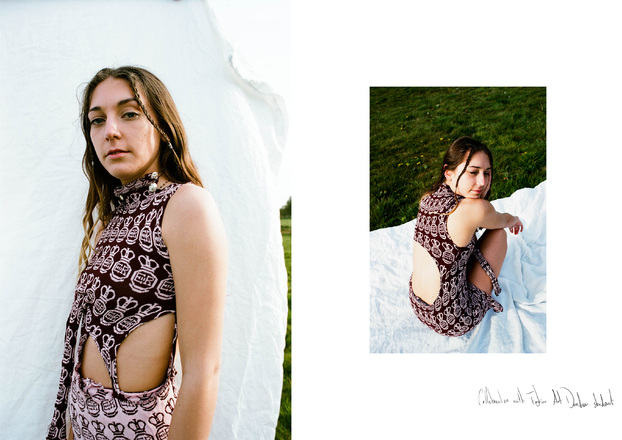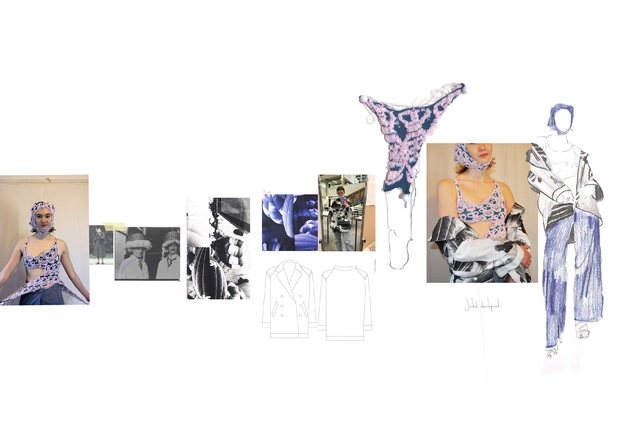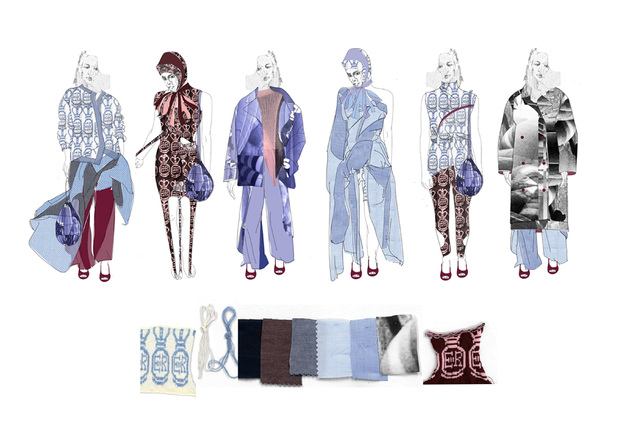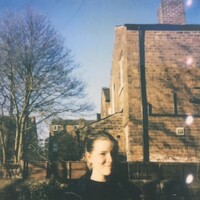 Holly Hale
BA (Hons) Fashion 2021
My graduate collection is inspired by British patriotism, juxtaposing themes of royalty and elasticity. In my work I have questioned our modern monarchy and how we preserve tradition in the United Kingdom.
My concept began with an analytical exploration of my family's values of Britishness and the royal family. The repetition of pattern in my work reflects the ongoing presence of this tradition in the UK. However, elasticity warps these ideas, ironically highlighting how the modern world questions and critiques tradition.
I was inspired by the royal paraphernalia I found in car boot sales during the first Covid-19 lockdown. Vintage Queen embossed tins, and books about the royal family history stood out to me with strong graphics and rich colours, which were incredibly eye-catching. These inspired me to create graphic punch cards for knitwear, in order to reflect these early finds. It means alot to me that alongside my conceptual designs, my family history can be woven in, building the attachment between me and my work.
Knitwear is a consistent theme throughout my work and with the inclusion of knit in each of my looks, I have been able to consider how my designs can cohesively work together, intertwining my garments, much like how tradition is interwoven with modernity into our lives today. By using the same punch card throughout my work, I am suggesting the twisting and reawakening of traditions, changing all the time but inherently rooted in the same place.
Contact Holly
Email
Facebook
Instagram
LinkedIn