Estrella Hidalgo Gonzalez
BA (Hons) Fashion 2021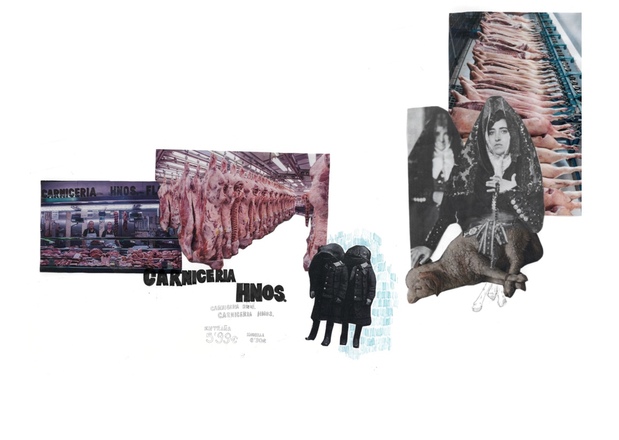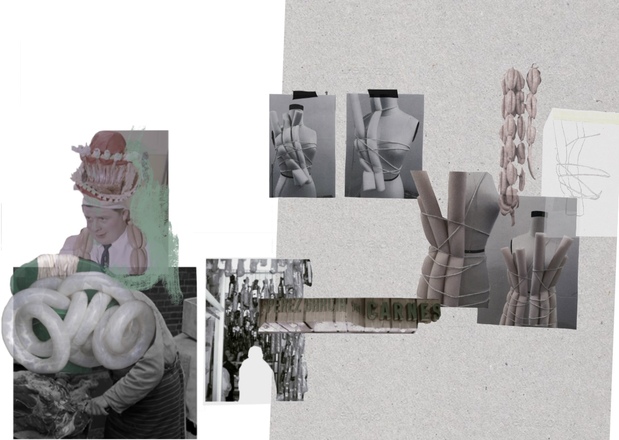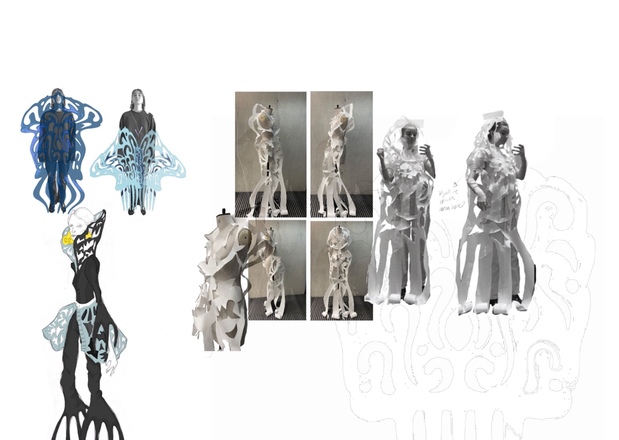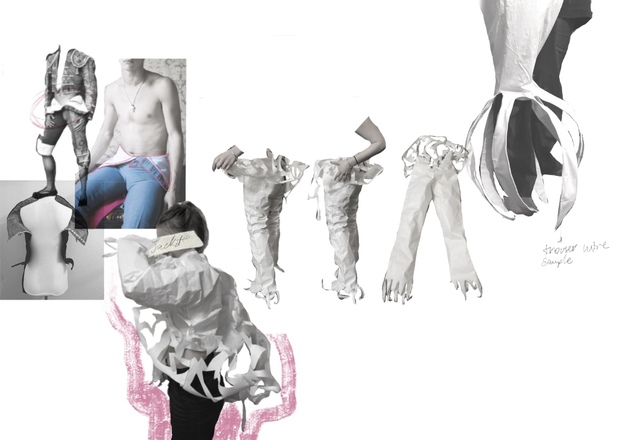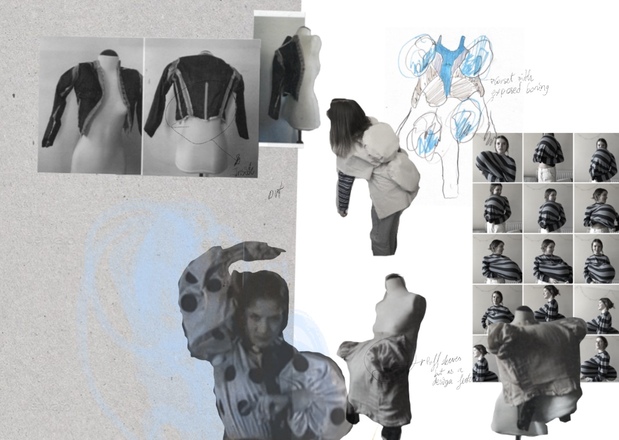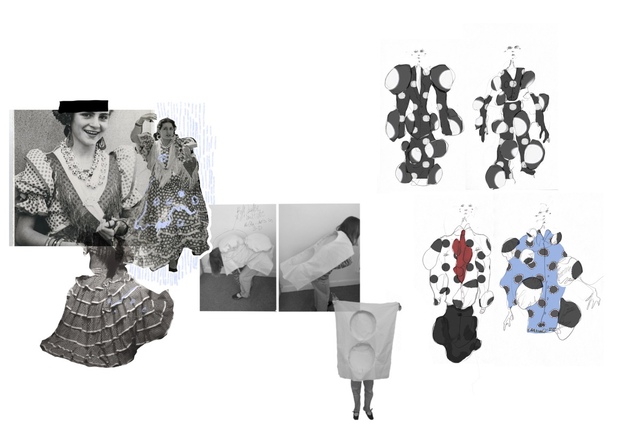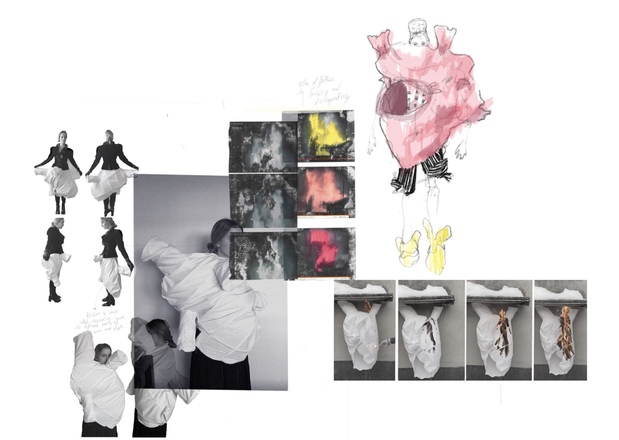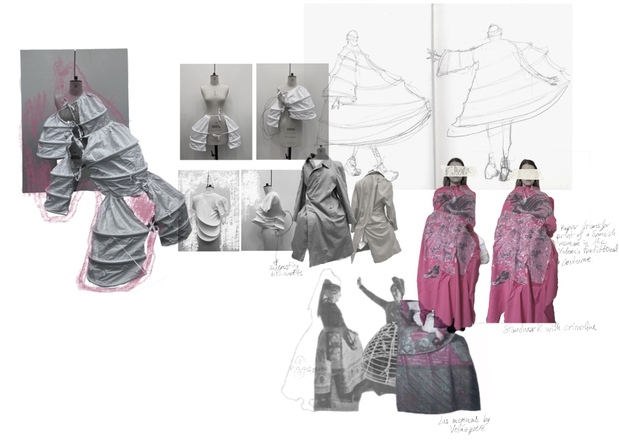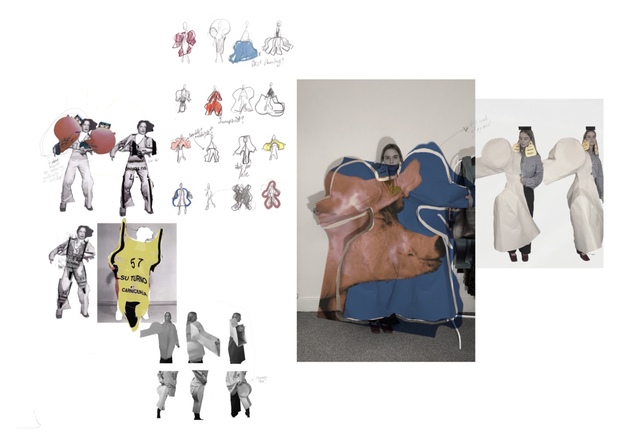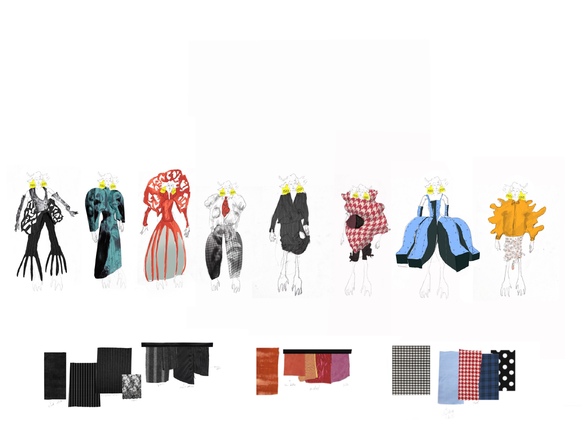 Estrella Hidalgo Gonzalez
BA (Hons) Fashion 2021
As a Spanish citizen I found inspiration for my graduate collection in my roots and culture. Exploring the diversity within Spain's own traditions and costumes, which are commonly extravagant and juxtaposing them with the beauty of the ordinary, such as the day to day act of butchery and everything that it involves.
My intention is to portray the beauty of a culture that is seen through a lens of toughness within my work while also challenging the social construct of beauty by examining the ugly along with my fascination for the Spanish costumbrist scene.
Juxtaposing the beauty of traditional Spanish dresses with a more grotesque element such as raw meat. I have always felt weirdly fascinated with butchery and the whole process of preserving and cutting meat. I was attracted to the concept of an object that has had life but has suddenly become something with a completely different purpose and facade and that its turned into something lifeless.
Another important part of the narrative of this collection is my culture and how my early memories and stories growing up have effected and defined my personality. My early memories of day-to-day events with both of my grandmothers and my mother are the most valuable to me. I also wanted to emphasise the strength, grace and care with which Spanish women handle everything, which are characteristics that influenced the concept of this project and the type of woman that I want to dress.