Sabine Hussain
BA (Hons) Fashion 2021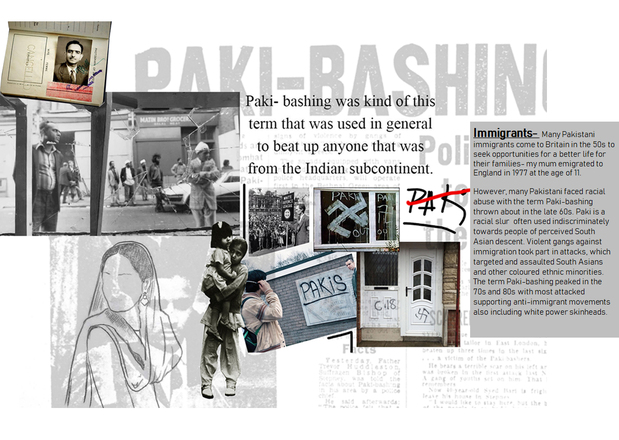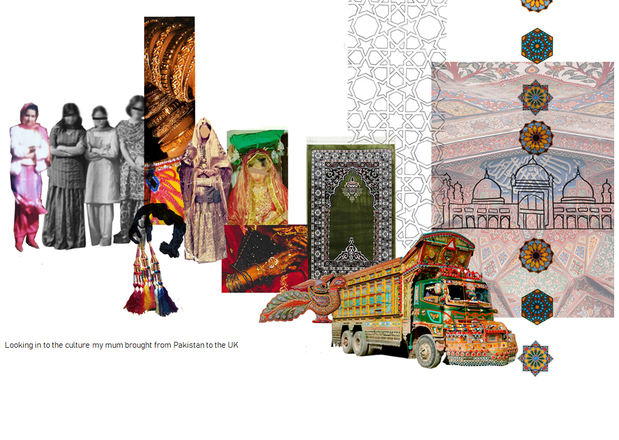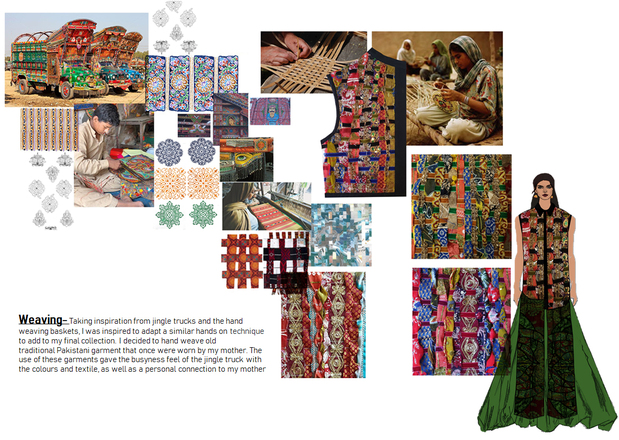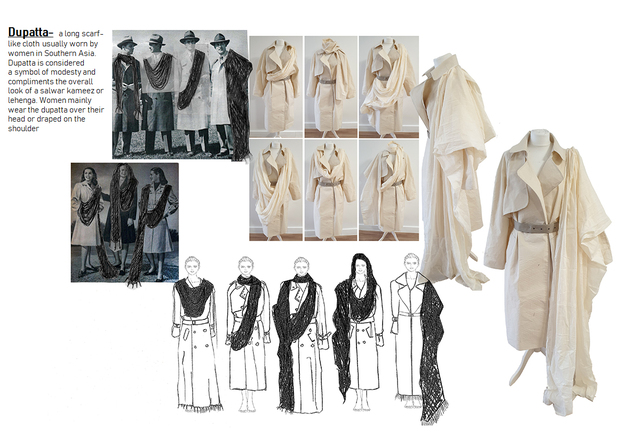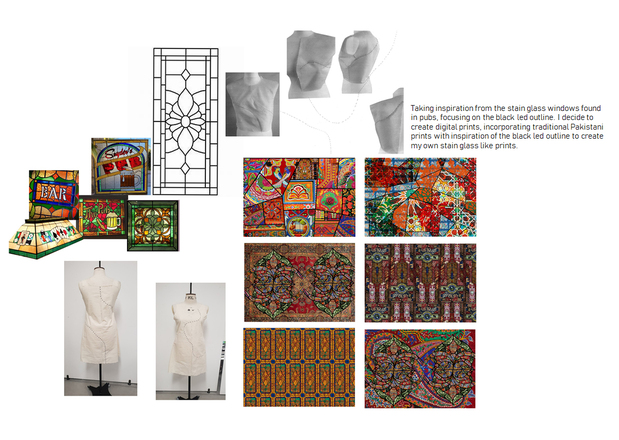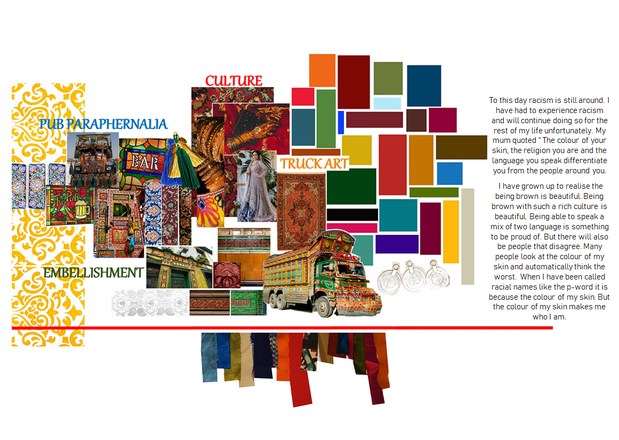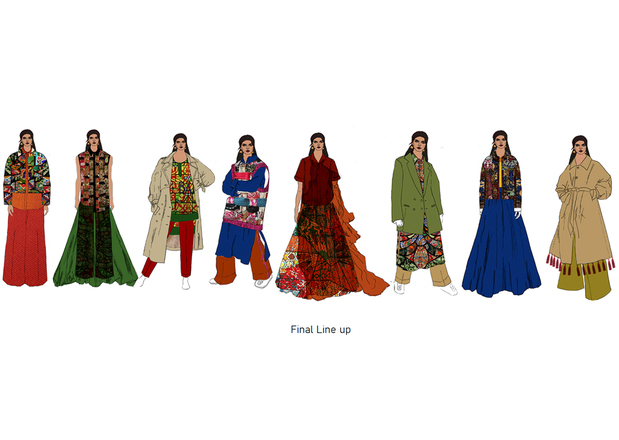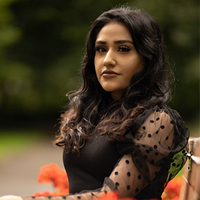 Sabine Hussain
BA (Hons) Fashion 2021
My womesnwear collection tells my personal narrative of how I have grown up being British Pakistani and how I have balanced both cultures to try and fit in: I have explored the concept of being not British enough for Britain and too British for Pakistan.
I started my collection by looking into my mum's life when she came to England at the age of 11, researching how hard she found it to fit in. My project explores racial tension between Pakistani immigrants and British citizens in the 70s but also looking at how racism is very much still apart of today's generation.
My concept derives from the juxtaposition between South Asian womenswear and British menswear. It considers the transition from the first generation to second generation British South Asians, looking at how differently we dress and how different our lives are from our parents. This collection compares and brings together the salwar kameez occasion wear with the western suit, a key outfit visually representating the British ideal. The collection combines masculine tailored elements with the use of draped silhouettes to create sophisticated womenswear.
The work I create is personal to me, exploring my cultural heritage, and mainly focusing on my artistic journey of exploring various aspects of both cultures, combining the traditional craft of weaving within my collection. It especially considers my Pakistani heritage. This is important to me, as it was something that I once distanced myself from, especially to fit in.
Coming from a South Asian background I want to celebrate the beauty of its people. We deserve to be recognised. My work is for those who can relate and have had similar experiences around South Asian British culture, I would hope they start to embrace it rather than be embarrassed by it when viewing my work.
Contact Sabine
Email
Instagram
LinkedIn