Léo Portier-Tock
BA (Hons) Fashion 2021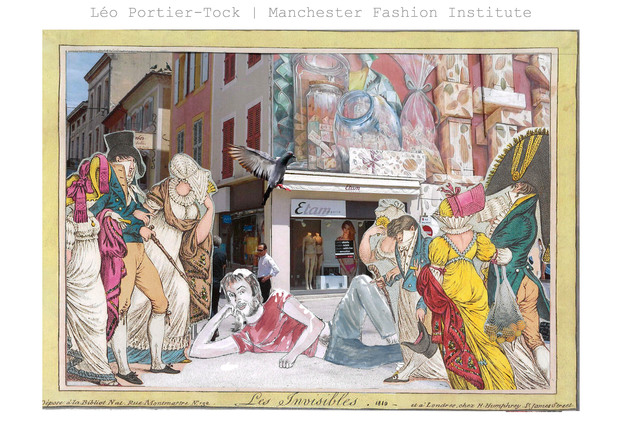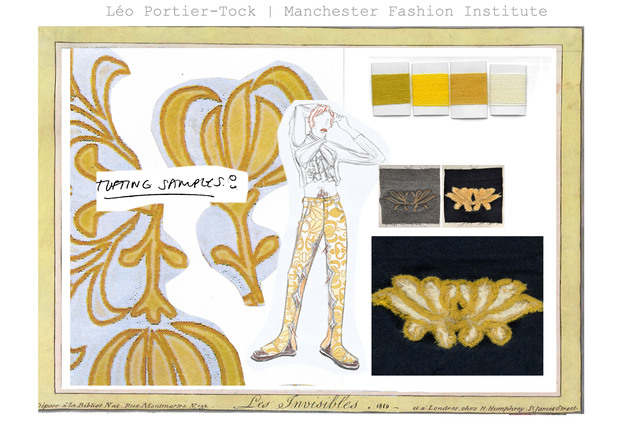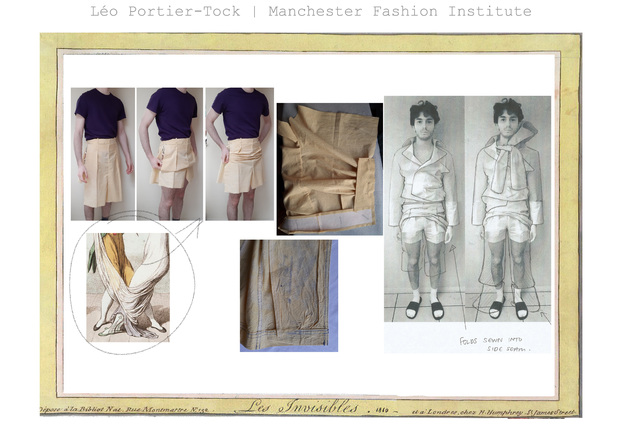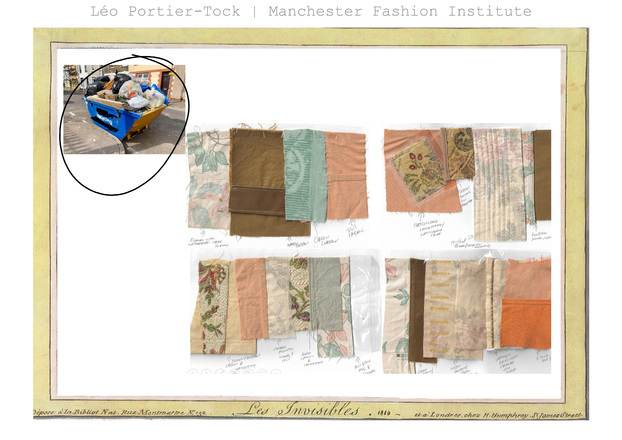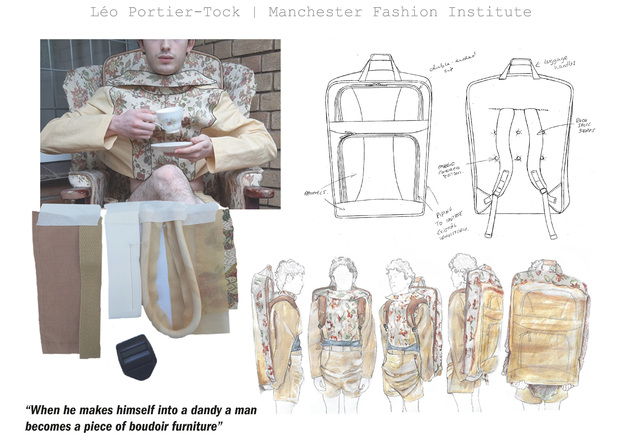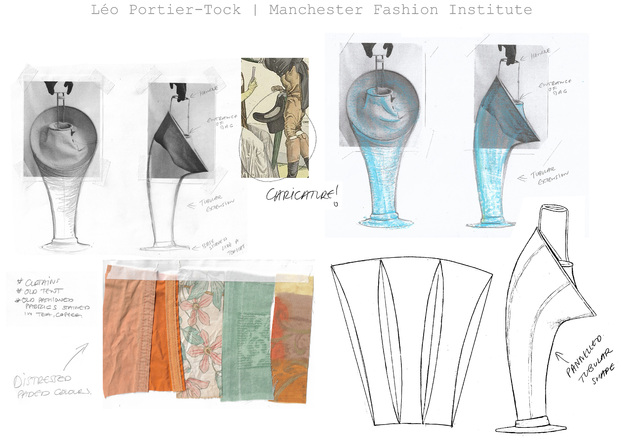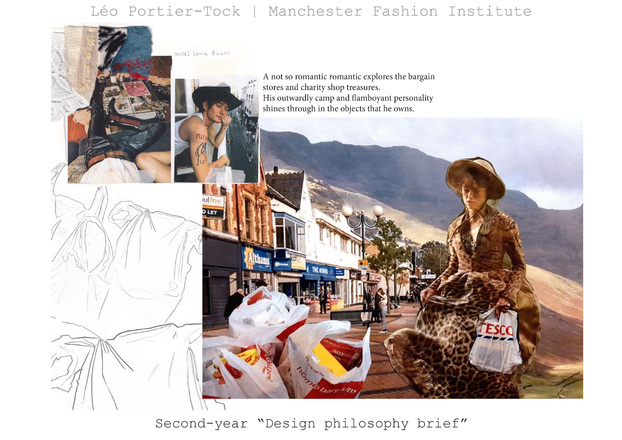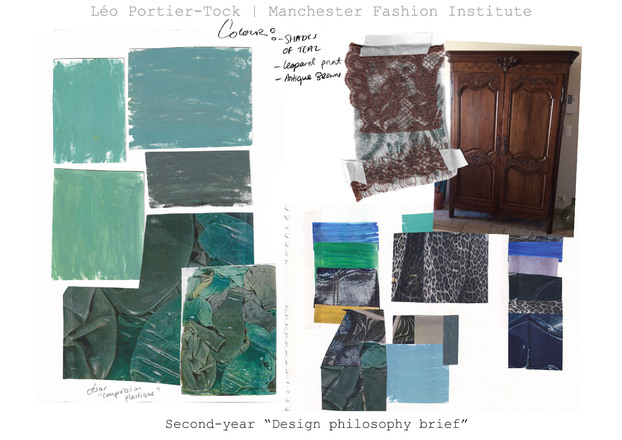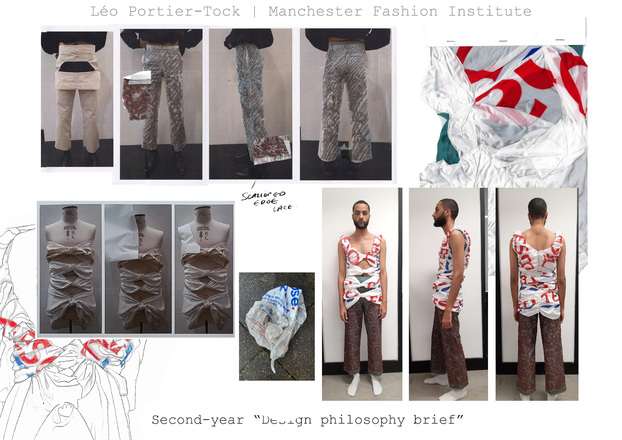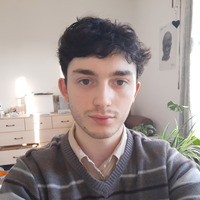 Léo Portier-Tock
BA (Hons) Fashion 2021
My aesthetic is the juxtaposition of minimalism and maximalism as well as the union of traditional craft and modern manufacturing techniques.
I like grunge and disproportions while experimenting with textile combinations and garment construction and cut.
As an observational sort of designer who analyses details of common everyday objects, I find that I continually see beauty in natural processes that inform shape and colour and textile processes; sun bleached curtains (for example), creases, dents, and collapsed structures. I am also drawn to flawed objects that have unintentional ornamentation so for instance seams in injection-moulded packaging have irregularities that I think are beautiful.
Moulded ornaments embody a humble simplicity but are also very elaborate because the plain material is stretched to emulate the underlying raised structure of another object. I am very interested in 3D object design including architecture and furniture- which I often reference. While I like to experiment with texture, my colour palettes are more muted.
I enjoy analytical and observational drawing alongside replicating form and sampling. As a personal interest, I would like to incorporate this into my practice when I graduate and would like to explore accessory design or other product or packaging design in the future, always with the focus on tying in traditional craft processes and modern technology.
Contact Léo
Email
Instagram
LinkedIn