Jasmin Bourne
BA (Hons) Fashion 2021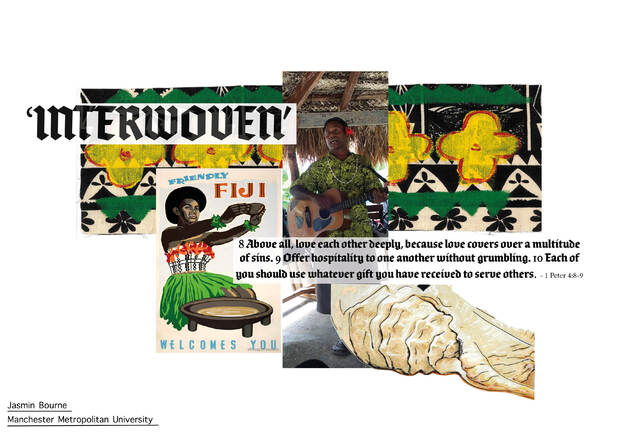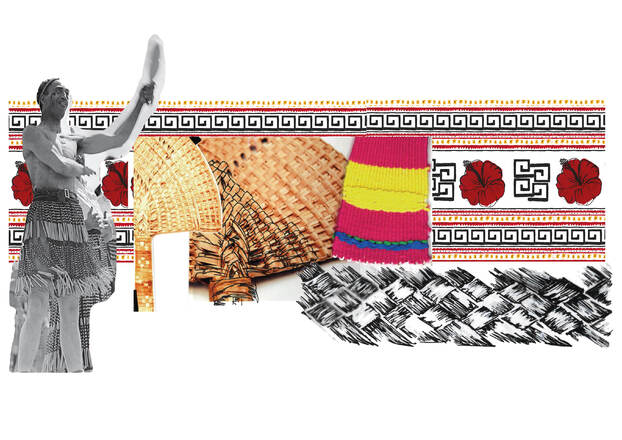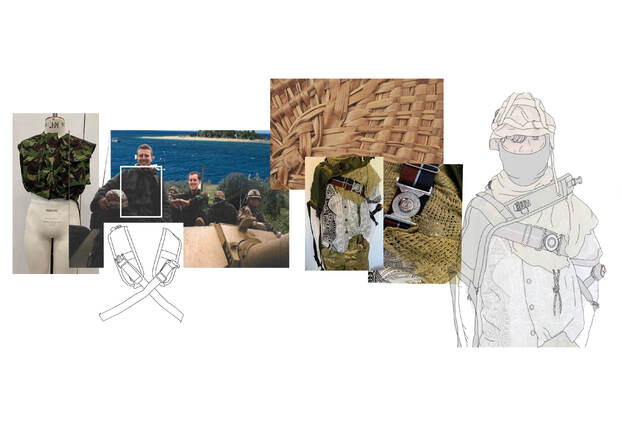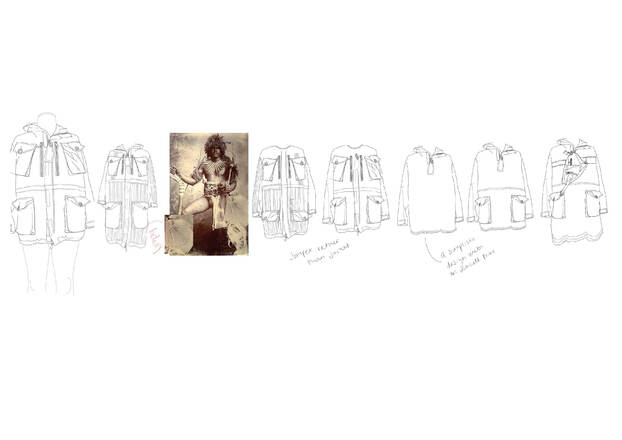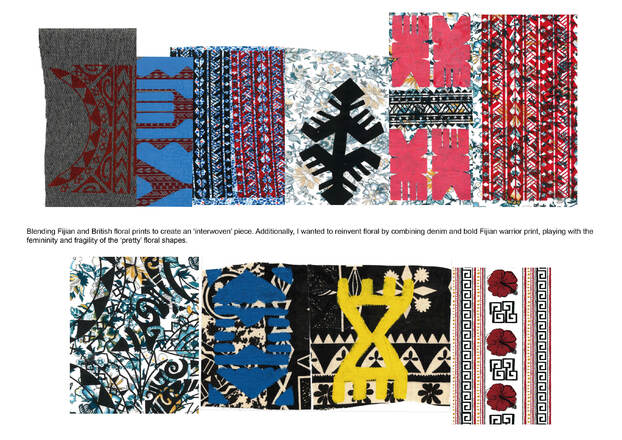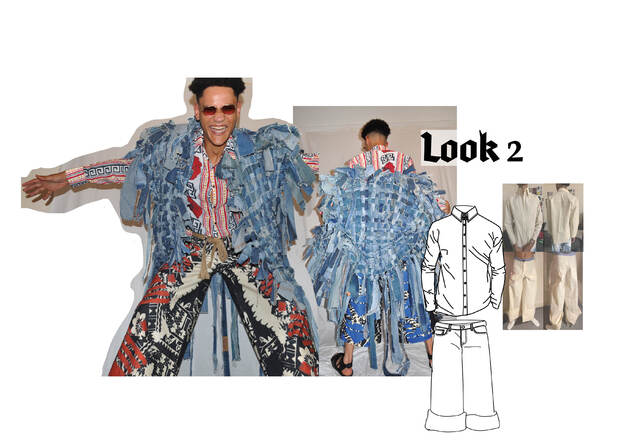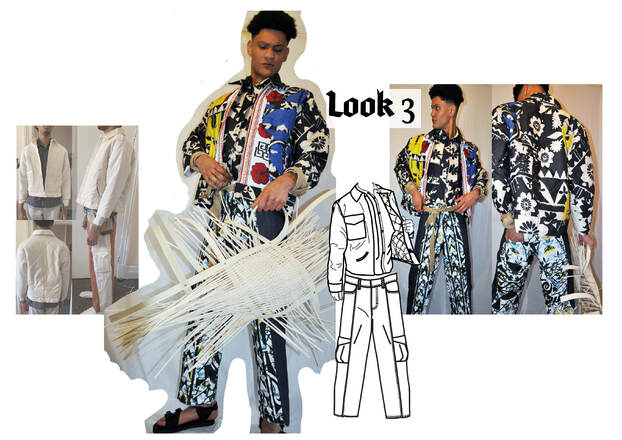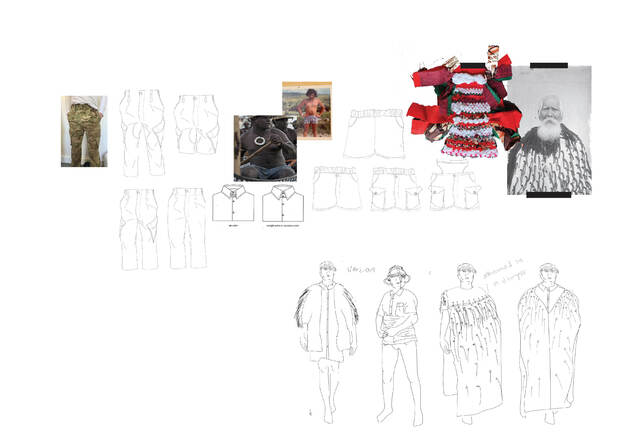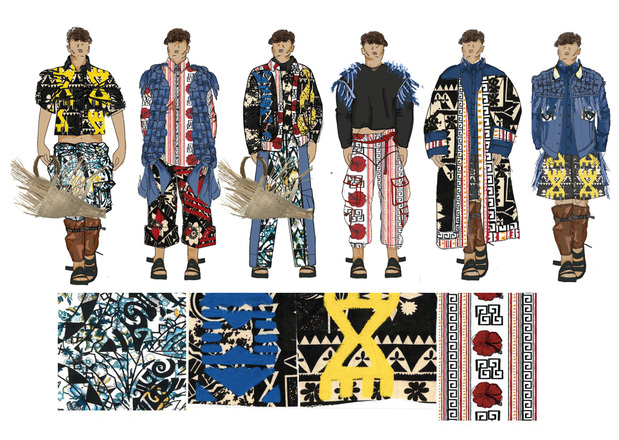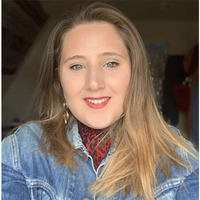 Jasmin Bourne
BA (Hons) Fashion 2021
Our human instinct should be to just simply love, celebrating life, and bonding in acts of community and friendship. To just "love each other deeply", regardless of race, cultural identity and heritage.
Celebrating what makes us culturally unique is absolutely a basic human necessity. Hate towards one another only hides the true beauty of each other's cultural differences, tarnishing peoples amazingly unique heritages, that pay tribute to their ancient cultural traditions and fascinating ancestral stories.
I have chosen to base the theme of my project on my own blended heritage. Celebrating both British and Fijian culture exploring what makes them beautiful and unique, demonstrating how our 'British' culture is far more diverse and interwoven than we realise. I hope to encourage conversations about other peoples beautiful blended ancestral stories. I hope by doing this we can tarnish negative stigmatised hate towards race and cultural differences.
As a print designer all the fabric was designed in response to these words, considering celebratory ways of expressing the concept 'Interwoven'.
Creating garments with the climate crisis in mind felt crucial. I attempted making my own dyes and inks from plants and food waste. I repurposed fabrics, hand painting and digitally printing onto unwanted fabrics. I also worked with a local business who have committed to reducing their printing waste.
The remainder of the materials were comprised of recycled denim taken from old jeans off Ebay. I took the fastenings that I needed off the old jeans for the collection. For design development I only used secondhand research garments found on Ebay to inspire shape and silhouette for my menswear collection.
Contact Jasmin
Email
Website
Instagram