Class of 2020
BA (Hons) Fashion
Practice.Makes.Perfect
Guest Editor: Ciara Courtney, Class of 2020
Main Image Credit: Louisa Sergison, Class of 2020
In loving memory of Felix Lewis
BA Fashion, for all of us in the Class of 2020, has become not only a degree but a community; a group of peers who are invested and supportive in each other's journeys as we have navigated University together and beyond.
In these uncertain times, it has given us all a chance to reflect on our time at Manchester Metropolitan University and appreciate these moments of our lives that have put us in good standing to pursue our future careers. Every one of us has been given the chance to grow and develop our unique interests and skills, no two students are the same. This course has allowed us the freedom to explore different disciplines, while not being constrained by them; from Mark Chapman's AI generated designs to the craftsmanship of Emily Bullis' print and embroidery-based womenswear collection with its roots in sustainable practice. It's this sense of individuality and diversity in our skills and interests that unites us as a community.

Over the past three years we have seen each other grow in confidence, creativity and professionalism. Our craft skills have evolved and we have made the most of opportunities that have come to us. For example, Charlotte Banks has acquired and mastered skills in knitwear and also took up the chance to travel to Bangalore to attend a block printing workshop.
We are all at a stage in our lives where we are about to pursue our own paths; some of us are going onto postgraduate study, some of us into employment. Some of us are still working it all out but we are all undivided in our sense of drive that our time as undergraduates has instilled in us. The distance of the last few months may have physically split us apart, but this has only reinforced the sense of community that is unique to the Class of 2020.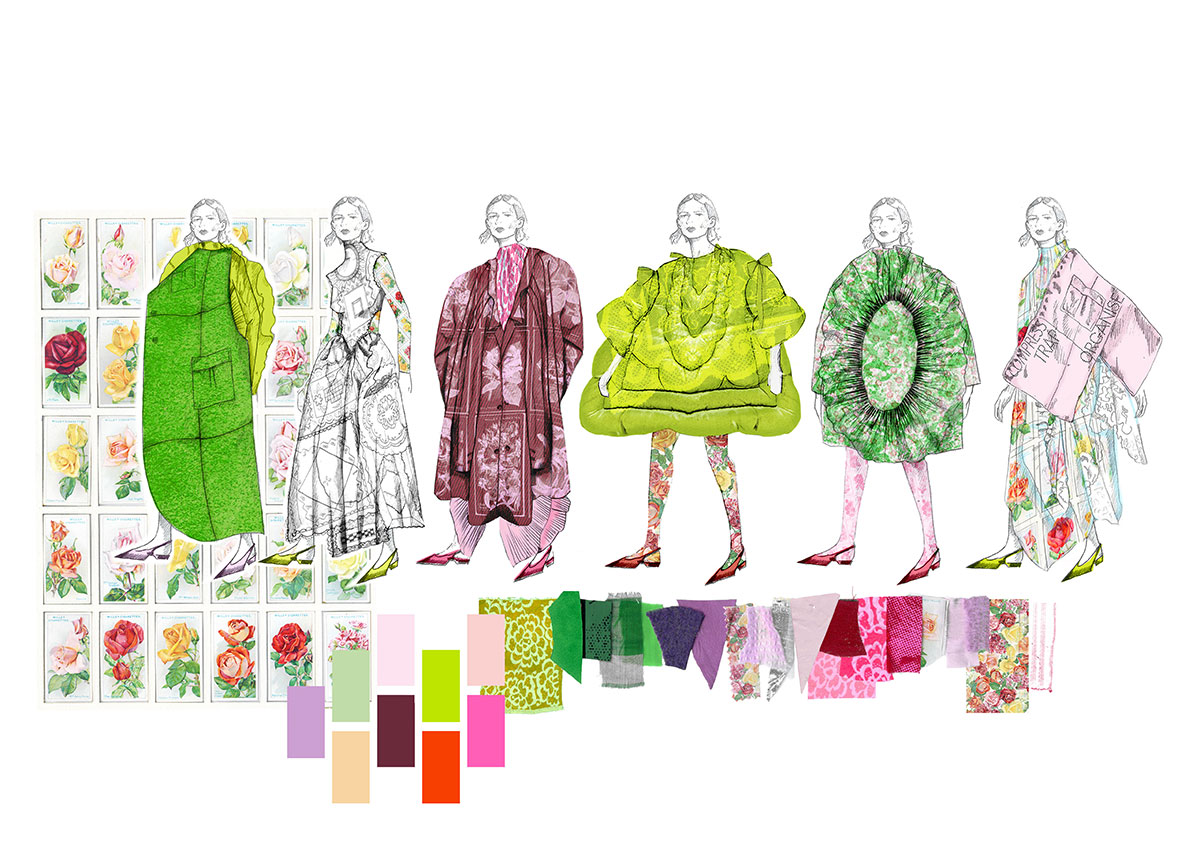 Susan Atkin, Programme Leader, BA (Hons) Fashion
We have seen the BA Fashion Class of 2020 grow to become assured, articulate and professional fashion creatives since they began their journey with us. They have done this side by side with passion, humour and dedication to both their practice and each other through the highs and lows of their journeys completing a fashion degree. The way they have responded to the Covid-19 outbreak with a sense of resilience and resourcefulness is inspiring, leading to interesting, exciting work with the students both making the most of and creating their own opportunities.
In addition to the core fashion skills our students acquire and develop on their time on the programme, they are trained to be able to work in a cross-disciplinary, collaborative manner. Molly O'Brien utilised these skills when lockdown meant her putting her role as a fashion designer on hold and taking up those of camera operative, director, editor and collaborator to create Just for Show, a fashion film that reflected her menswear collection based on how men express their masculinity.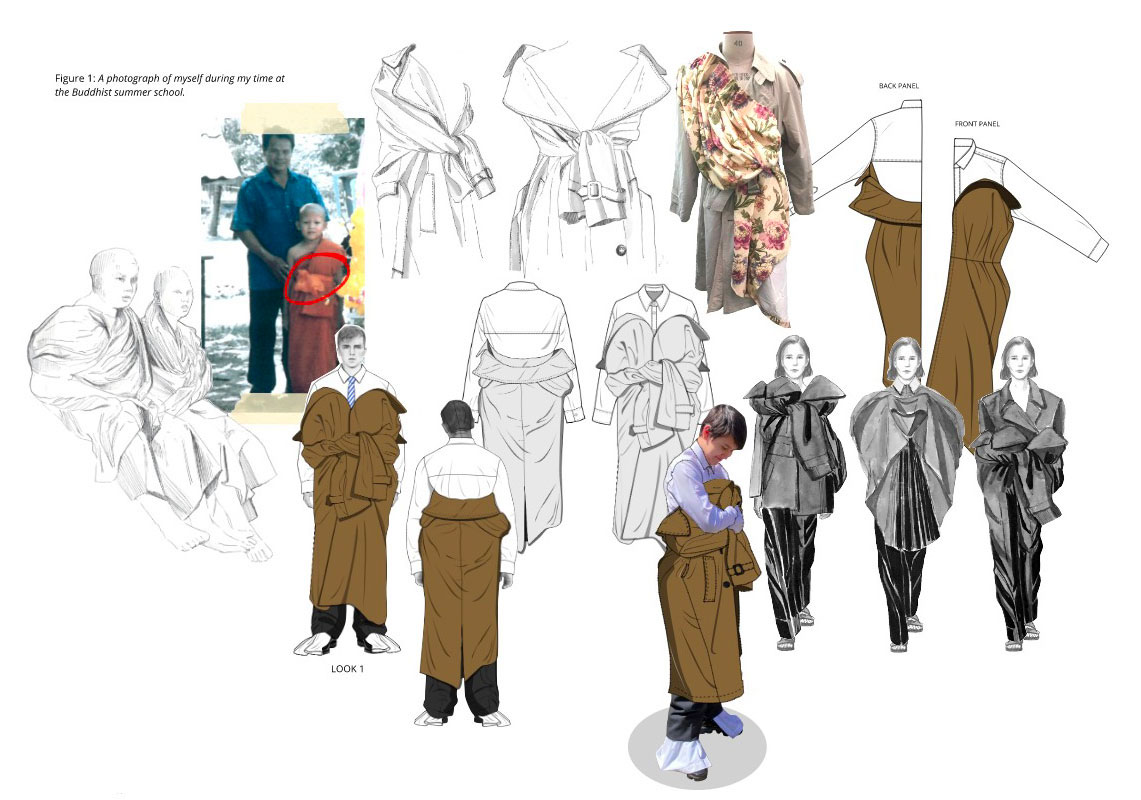 Faced with the uncertainty of what would happen in terms of presenting work and potential missed opportunities of collaborating and connecting with industry and other students, Emily Tonge and Natalie Burns initiated Schools of Fashion, a student-led platform showcasing fashion graduates' work from across the UK. Over Facebook and Instagram, Schools of Fashion has succeeded in creating a community of fashion graduates and amplifying their voices.
Returning home before completing their degree has been a challenge for a lot of students. This has been especially the case when returning to working class roots where a creative culture may not exist as it has at university and much needed space is at a premium. These issues were eloquently raised by Ciara Courtney in an article she wrote for fashion student journal 1 Granary.
Practice Makes Perfect, a film produced for the British Fashion Council's first Digital London Fashion Week presents our students' reflections of their experiences completing their degrees during lockdown. In it, the students speak about their experiences working from home in their customised studio environments and what fashion practice means to them.
Here their agility, flexibility and creativity, together with hopes for the future of the fashion industry and how they can contribute to it shines through. As we enter the new normal where fashion culture and society shift and a more considered approach to design will become increasingly important, these attributes will be as valuable to the students as the more tangible subject skills you will see they have in their portfolios of work.