Mark Chapman
BA (Hons) Fashion 2020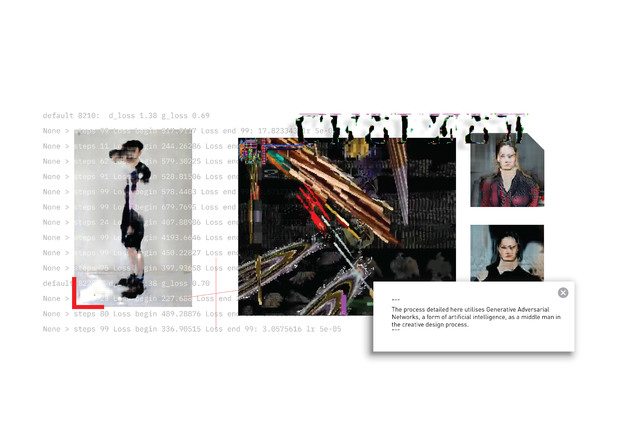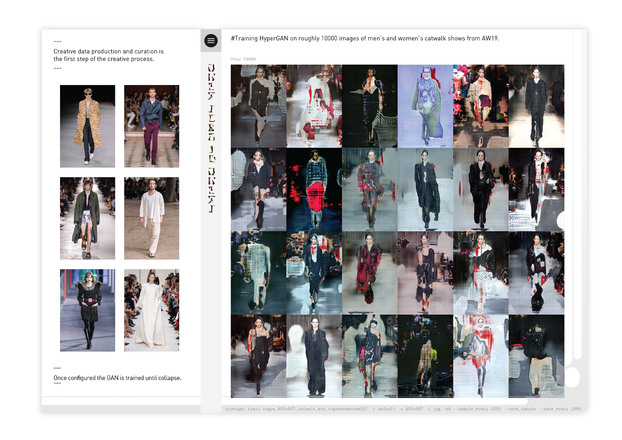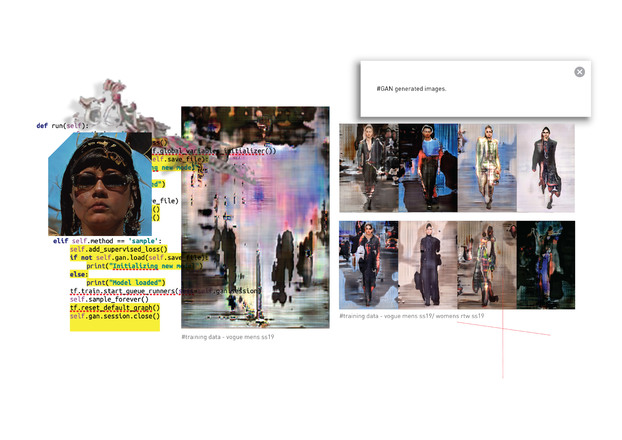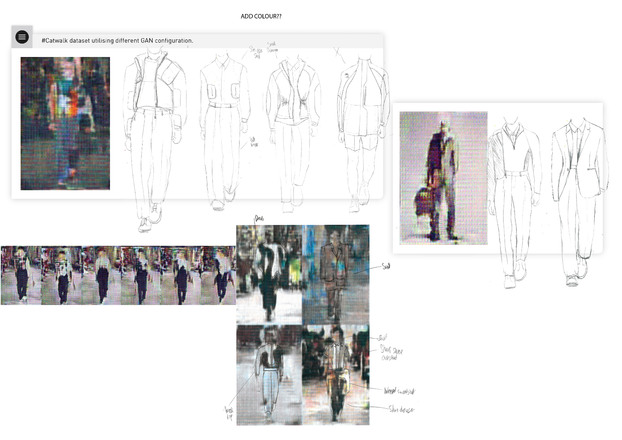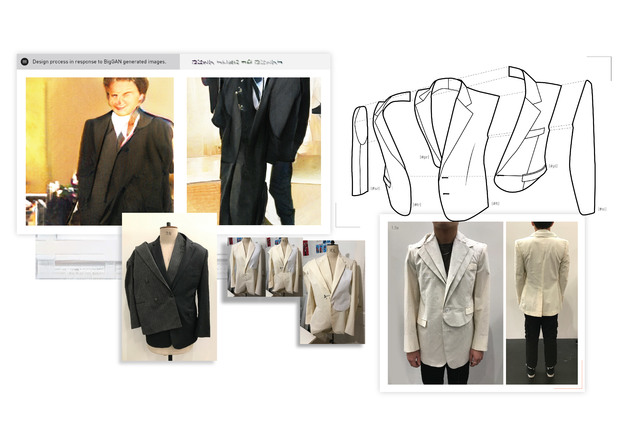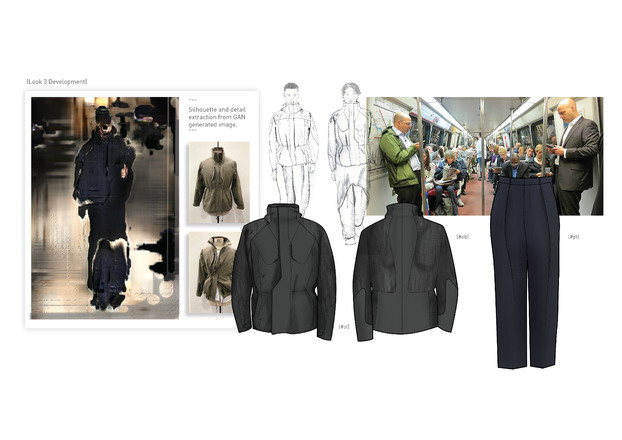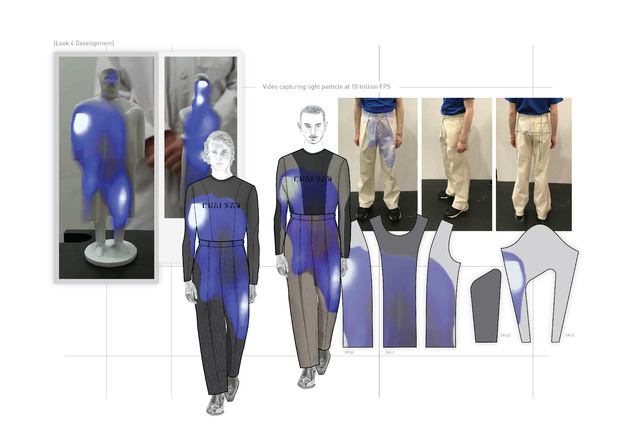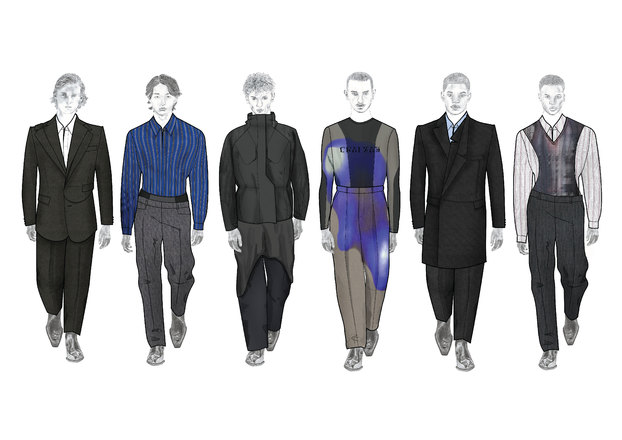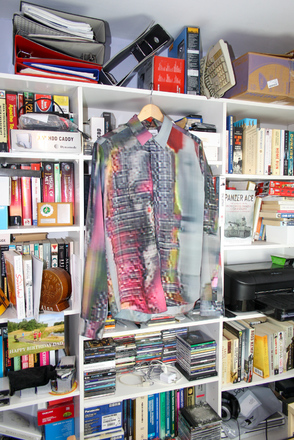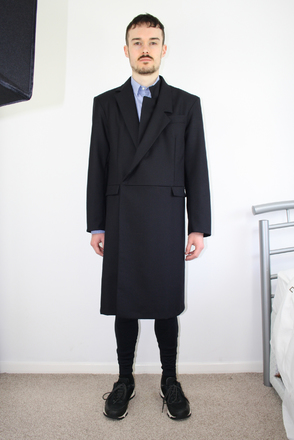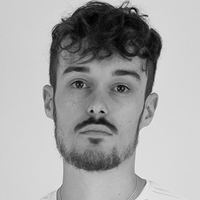 Mark Chapman
BA (Hons) Fashion 2020
My work explores ways in which technologies may influence the design process. This project focuses on utilisation of a 'Generative Adversarial Network (GAN)', a form of Artificial Intelligence, as a source of design informing imagery. In this context, the GAN is trained on around 10,000 images of catwalk shows from AW19, and then generates brand new imagery based on this training data.
The process following this entails use of these images as a source of information on silhoette, detail, or colour among other things. I have also been informed by tailoring as well as technical outerwear, which provide further context to these output images.
I have also explored the use of Augmented Reality (AR) as a form of fashion outcome, experimenting with how looks may be scanned in as a 3D model, and then worn by a model in AR.
My work is reactionary to how tehcnology is utilised within fashion and art, with it's useage often limited to the development of a product, or as a flashy visual used to mystify a concept. The technology I have used is freely available to the general user, largely without the need for an education in computer science. I hope this work may influence design in some way, leading to new non-physical fashion outcomes, as well as new creative methods.
Tech Showreel
Look 4 Scan
Contact Mark
Email
Website
Instagram
LinkedIn