Amy Higham
BA (Hons) Fashion 2020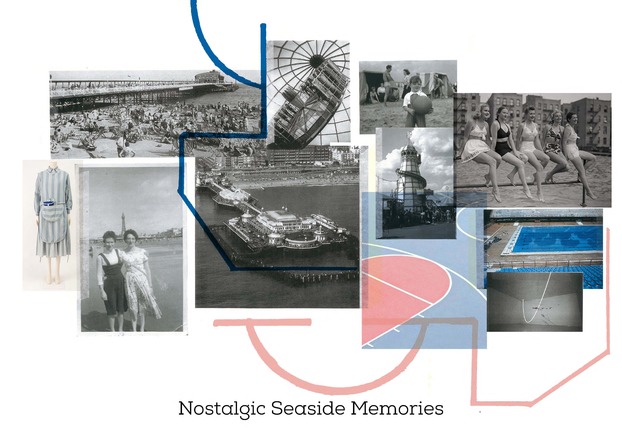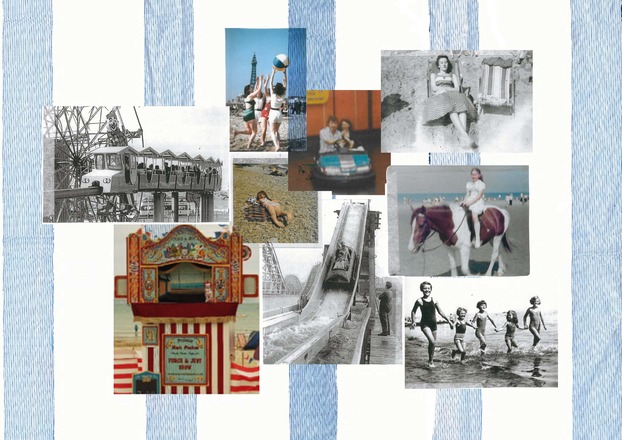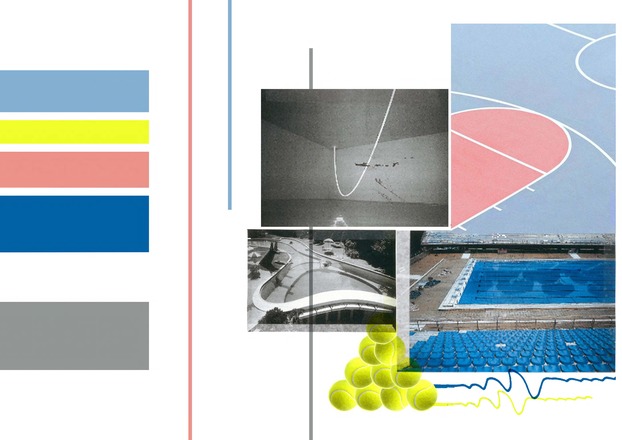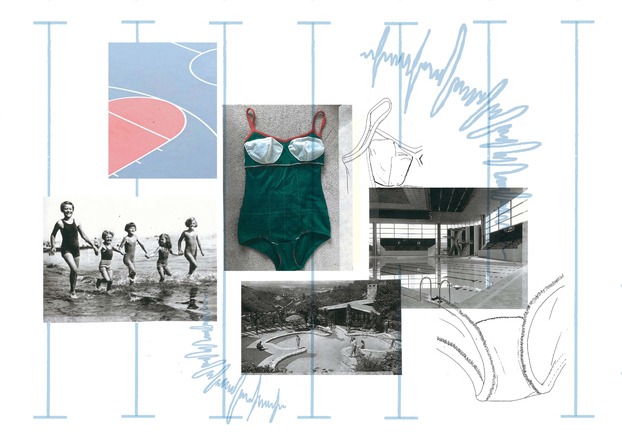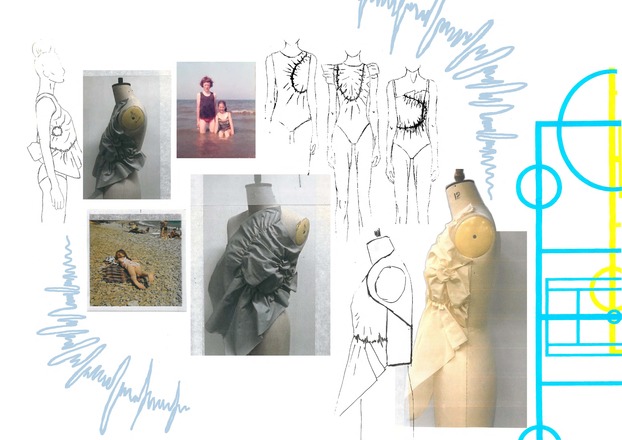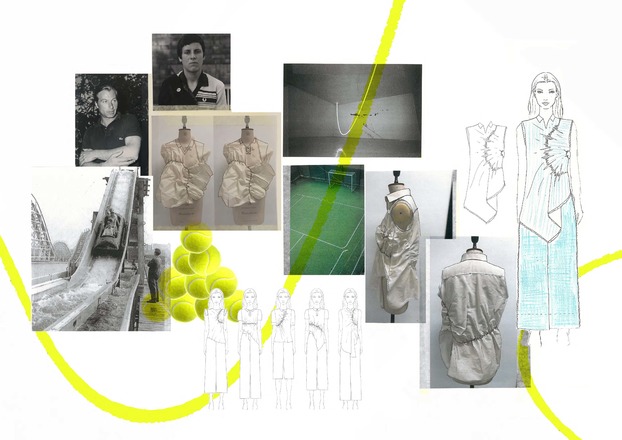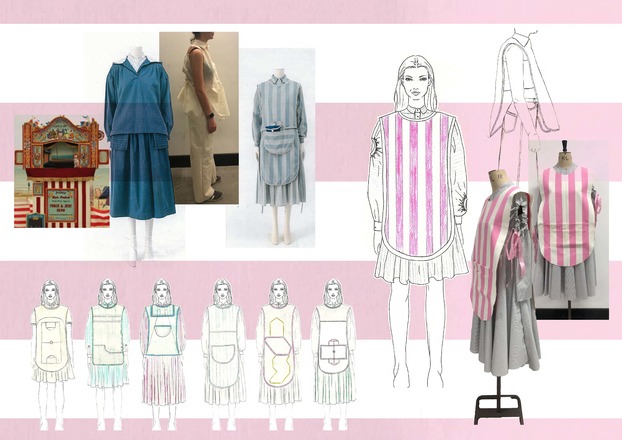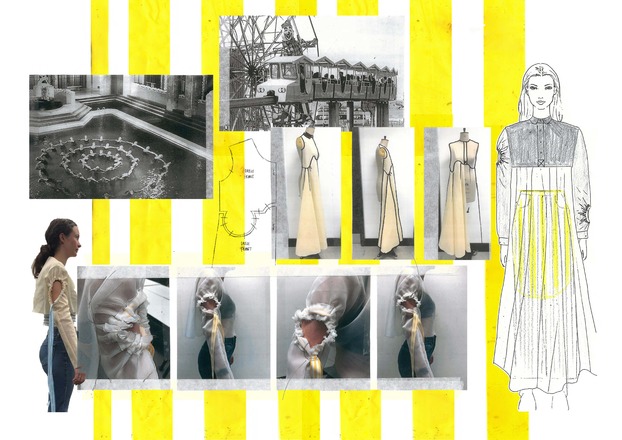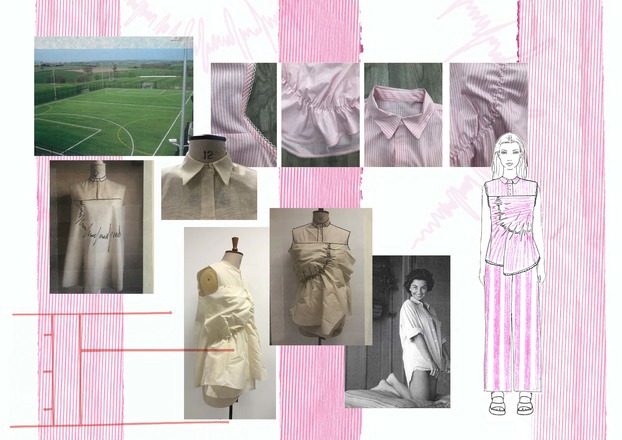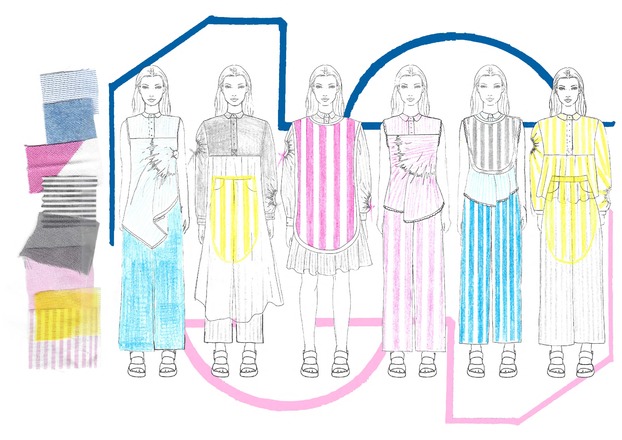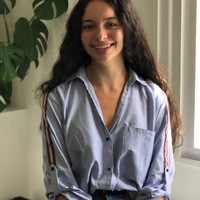 Amy Higham
BA (Hons) Fashion 2020
My collection takes inspiration from UK seaside resorts along with using primary photographs of my childhood, and the 1970's use of elastic from swimwear for the manipulation of fabrics. I have been able to mimic the lines of sports courts and swimming pools to simulate nostalgic seaside memories with a contemporary twist.
My starting point was looking at 1970's swimwear as a generic garment which had elastic encased inside. I wanted to experiment with the elastic and mimic the sports court lines to create interesting shapes which I could make into a shirt. It took me many attempts to work out the best construction technique for this shirt, however, once mastered, I knew this was a technique I would carry through my whole collection. I wanted to represent the seaside and nostalgic memories which came from the stripes of deckchairs and looking at my seaside research for inspiration. The more I developed my silhouettes within my designs, the more layers I was able to add to each look to add stripes which allowed my collection to show nostalgic seaside memories.
My main interests for research include the childhood memories of trips to the seaside, looking through old photo albums to find old memories was very special. Having my family photographs within my research, allowed a greater depth and meaning to my collection. I have researched into lingerie, which is another personal interest of mine, which I have used for fastening of my garments.
In terms of technique and design, I focused on screen printing and sublimation printing to create my stripes within my collection. I have used fabric manipulation techniques using and my main process for my design development has been stand work and draping which allows me to be completely experimental and create the best outcome I could achieve.
Contact Amy
Email
Instagram
LinkedIn
Arts Thread Portfolio