Sophie Earnshaw
BA (Hons) Fashion 2020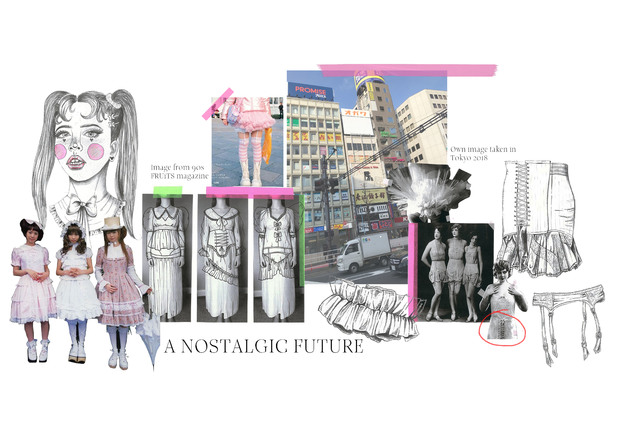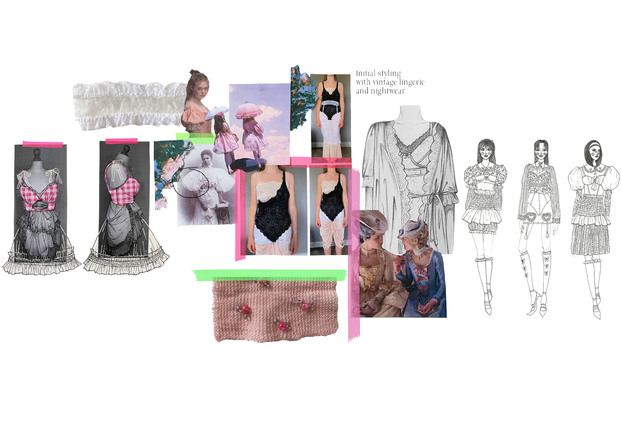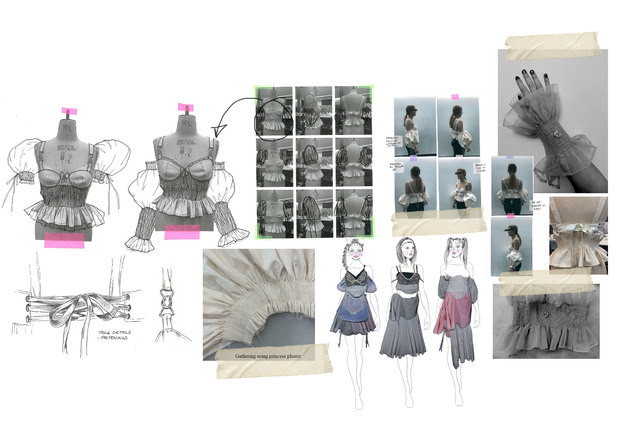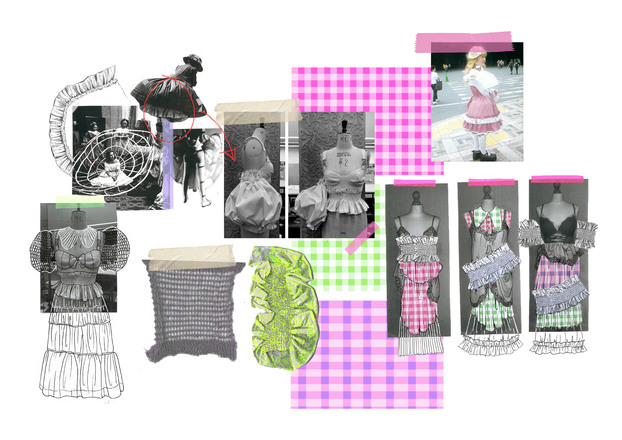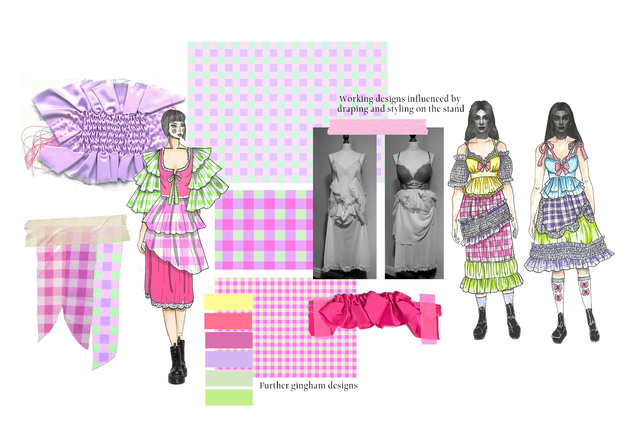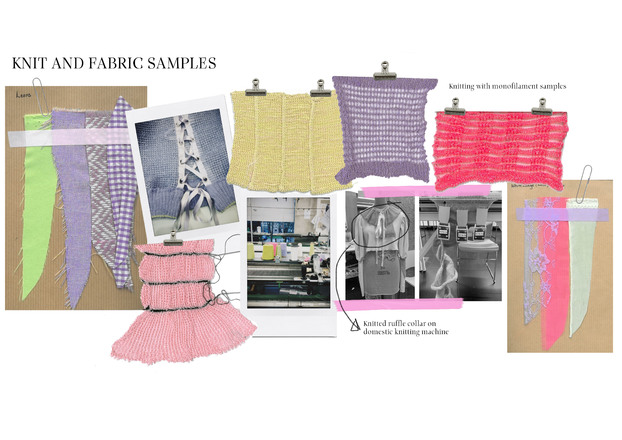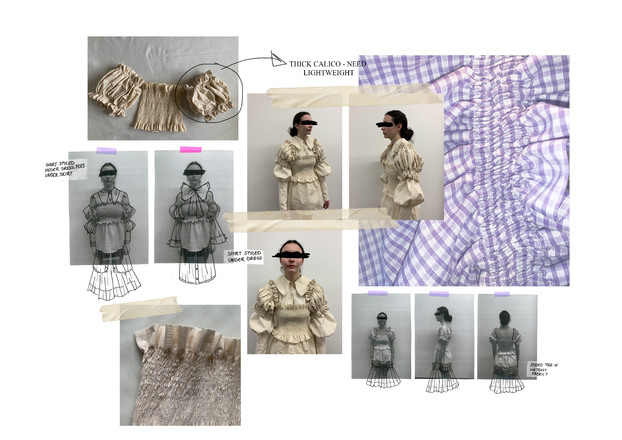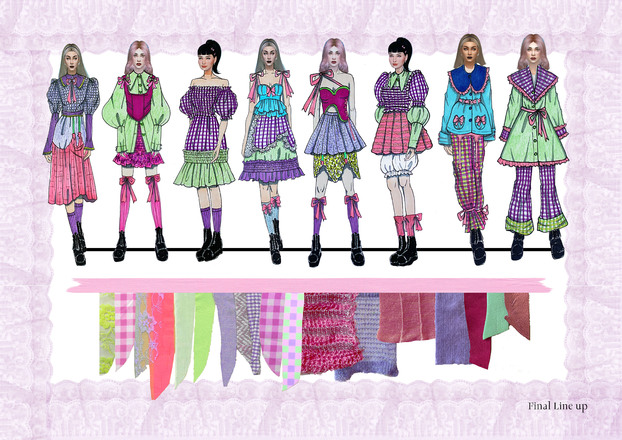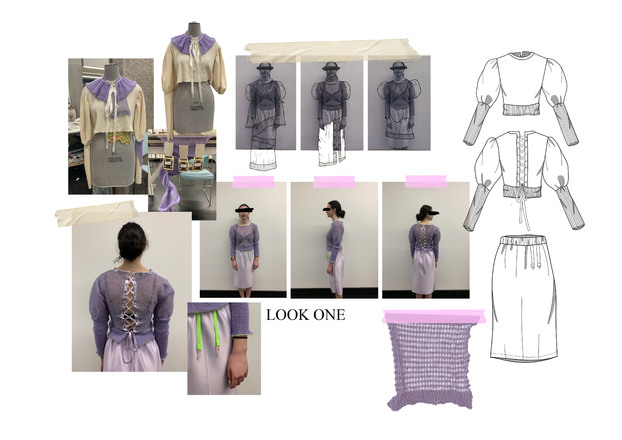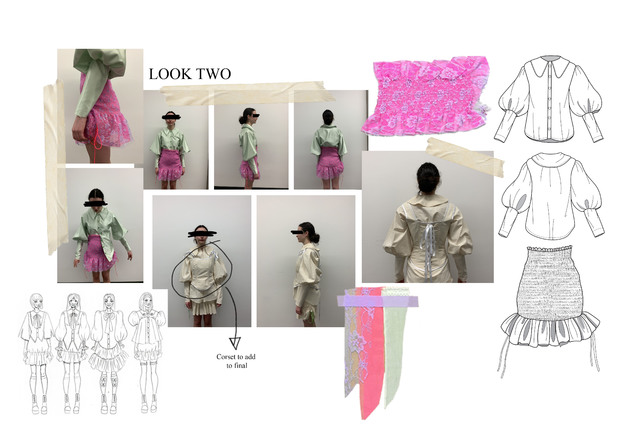 Sophie Earnshaw
BA (Hons) Fashion 2020
I am a final year student at Manchester Metropolitan University specialising in being predominantly a womenswear and knitwear designer.
The project 'A Nostalgic Future' has largely been inspired by a recent trip to Tokyo. The project features my own primary photographs alongside other influential sources such as vintage lingerie and nightwear, Japanese pop culture including '90s street wear and anime, as well as themes addressing the innocence of childhood clashed with the brutal reality of adulthood for women.
The Lolita subculture is just one of many that impacted the world during the 1990s as many youths used the Lolita fashion and lifestyle as a way to escape adult life. The Lolita aesthetic has mainly derived from early modern European clothing such as French Rococo and British Victorian dresses. When comparing this to street styles captured in the 1990s by photographers such as Shoichi Aoki, there are often comparable similarities which include Victorian inspired lingerie worn as outwear. This largely inspired me to style my own vintage lingerie and nightwear pieces to create layers and texture and admitted my initial design responses.
I often start my design process by styling garments either on the stand or on the body to create interesting layers and silhouettes. As well as influencing my initial design process, this also allows me to create an image of what my muse would look and behave like with each look intended for a specific character. This process allows me to translate something 3D into a flat design by using various techniques including collages and sketching allowing me to quickly build up a range of design ideas. My characters were initally hand drawn and influenced by strong female characters seen in anime and manga, and then re created in a digital format inspired by the modern and futuristic technology I saw in Tokyo.
Contact Sophie
Email
Instagram
Arts Thread Portfolio