Emily Tonge
BA (Hons) Fashion 2020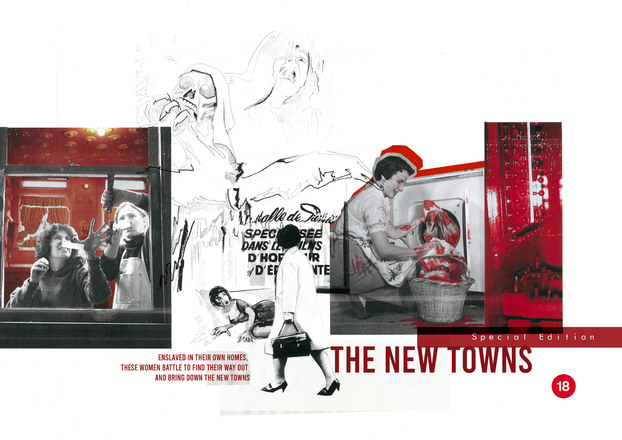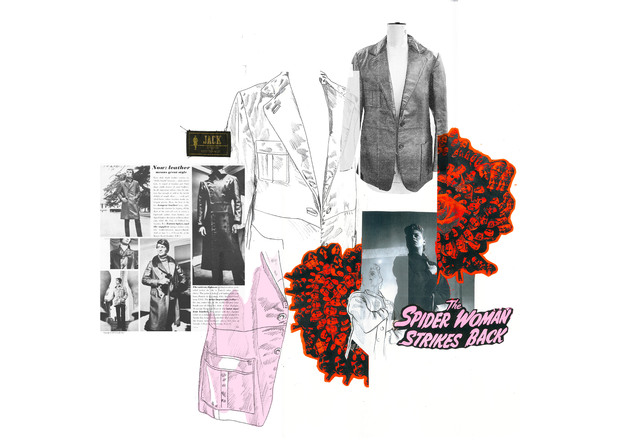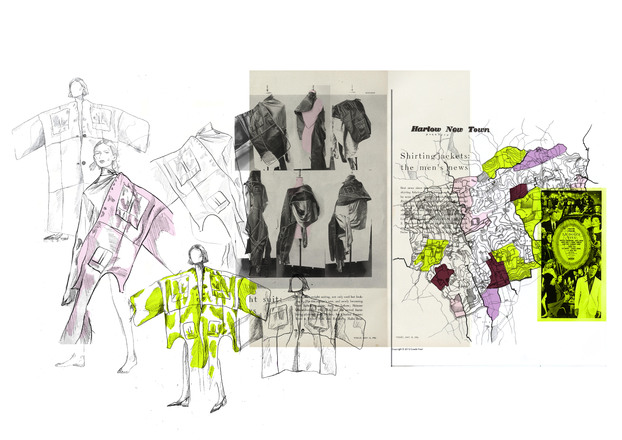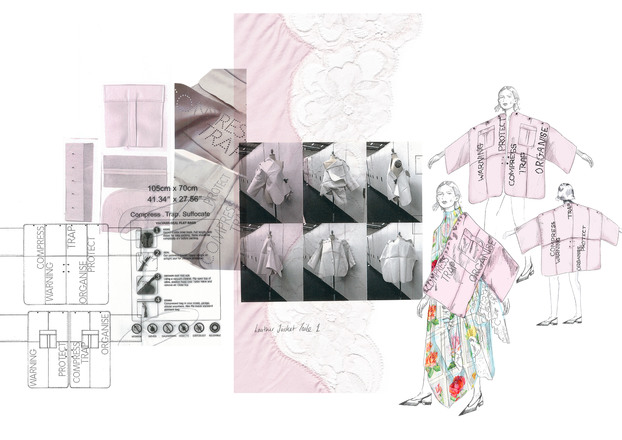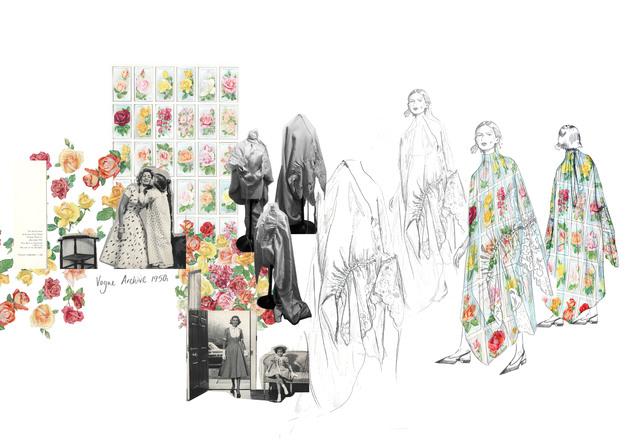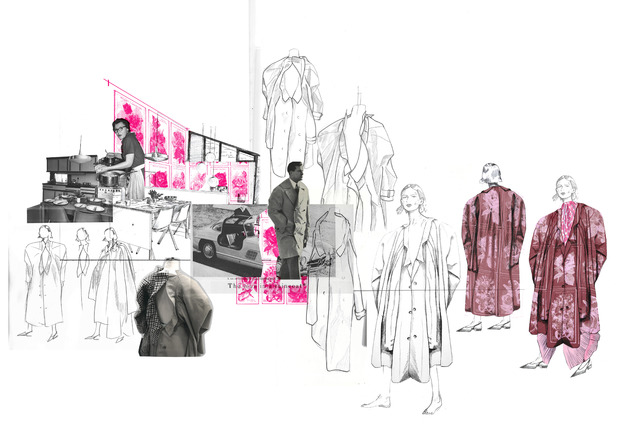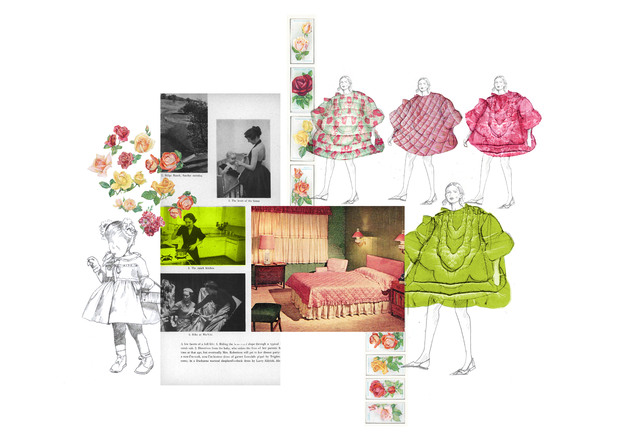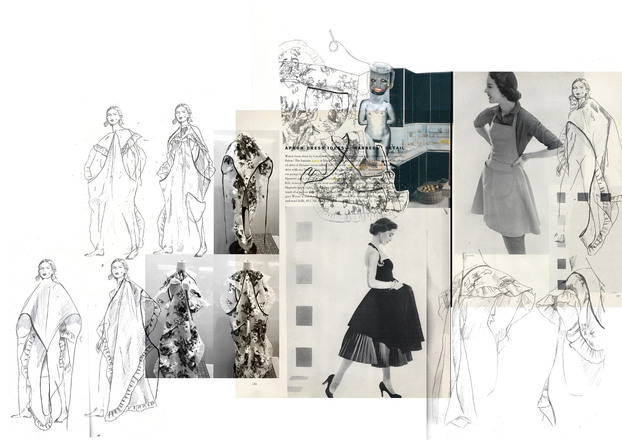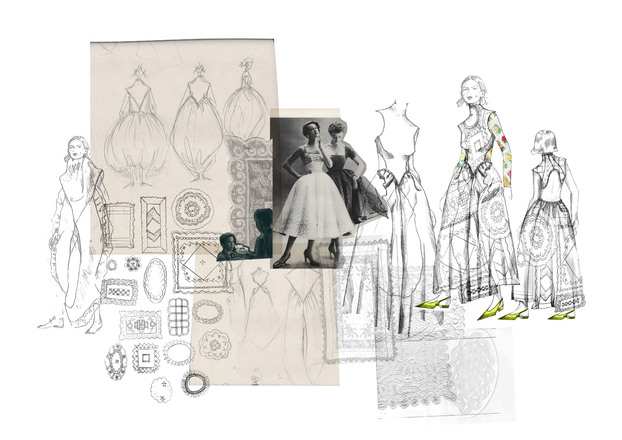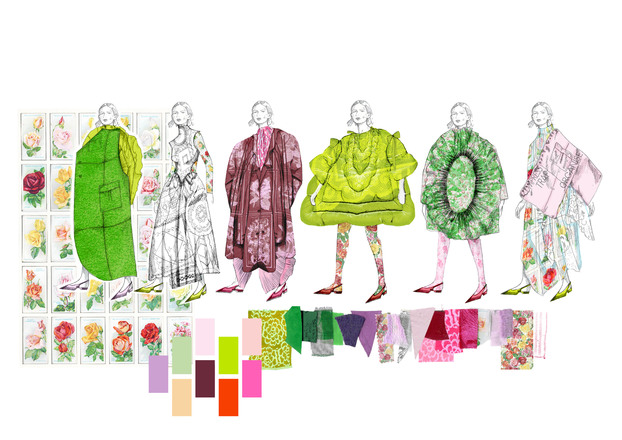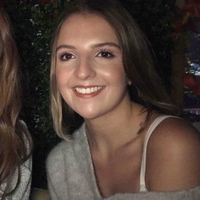 Emily Tonge
BA (Hons) Fashion 2020
The 1950s 'New towns' was a phenomenon of the post-war housing boom; the government began creating these 'New towns' for families in cities to migrate to - but without consideration for women. The lack of infrastructure ensnared women in a life of domesticity; trapping them within the home while their husbands were at work. For my collection I used the reality which faced these women to form a horror narrative within a dystopian world, taking inspiration from the 1970s installation Womanhouse led by Judy Chicago, 50/60s film and vintage interiors and clothing.
My silhouettes are derived from vintage garments, which have been manipulated or deconstructed on the stand. The garments I source are guided by my narrative, considering the era and characters. I enjoy using a mixture of menswear and womenswear items, the oversized nature of a lot of men's clothing provides excellent structure and volume, which I enjoy in my womenswear design. As an approach to sustainability, I sourced a variety of vintage and antique pieces to utilise in my garments. This includes large quantities of vintage lace and lace doilies, which an entire look is made up of, and vintage buttons and fastenings, to avoid buying new.
Print design is my specialism within the course, which I thoroughly enjoy, using both wet print in the screen room as well as digital printing. The use of print on fabrics is limitless and allows me to create artworks which I can apply to my garments which continue to express my narrative. My collection also features my print designs in the form of devoré, which I screen-print by hand. The process offers beautiful results which I believe adds a sense of luxury to my work and is in high-end design, which aligns itself with the context I place my work.
Emily Tonge Final Collection Garments
Contact Emily
Email
Instagram
LinkedIn
Arts Thread Portfolio