Poppy Matheau-Raven
BA (Hons) Fashion 2020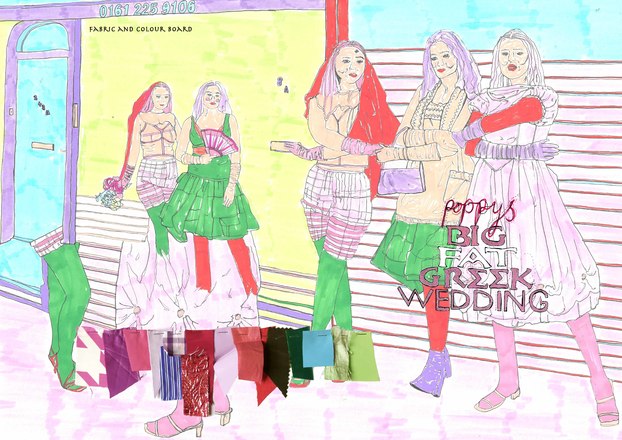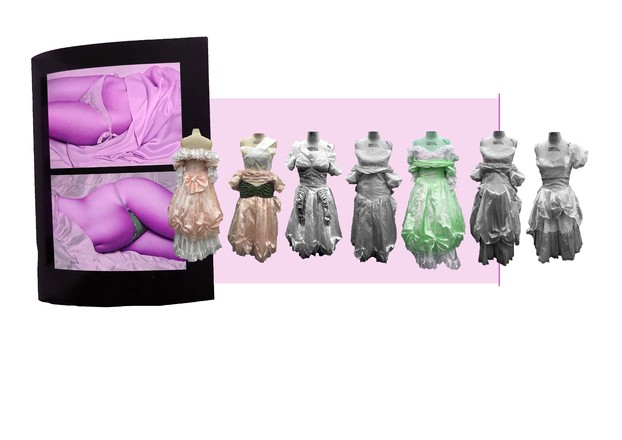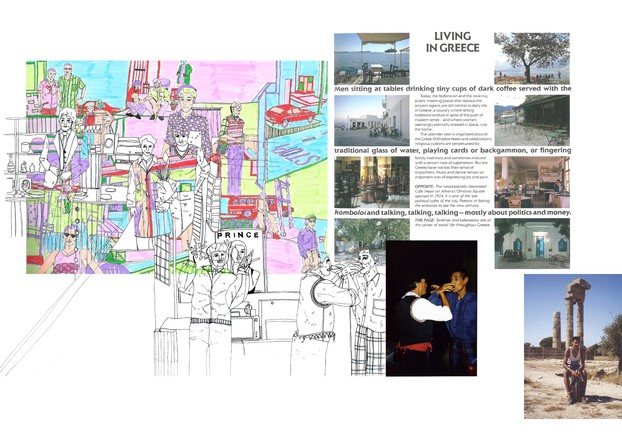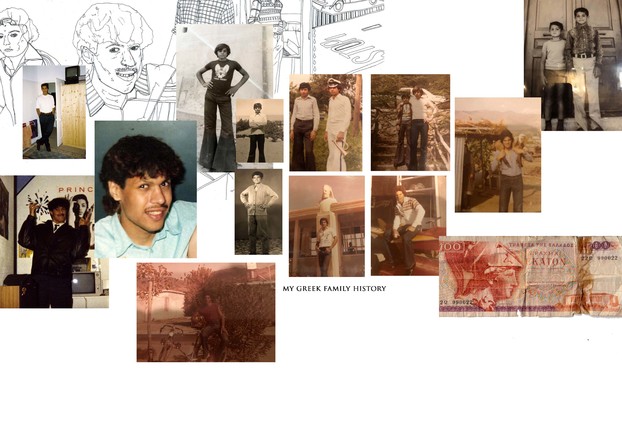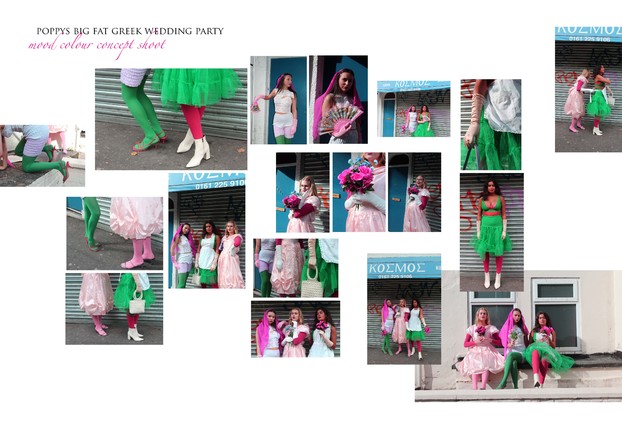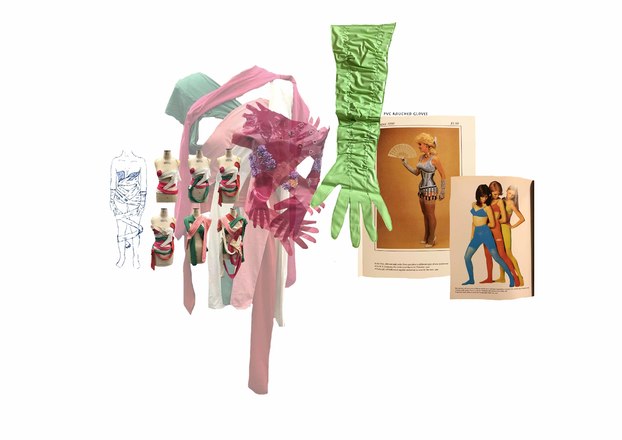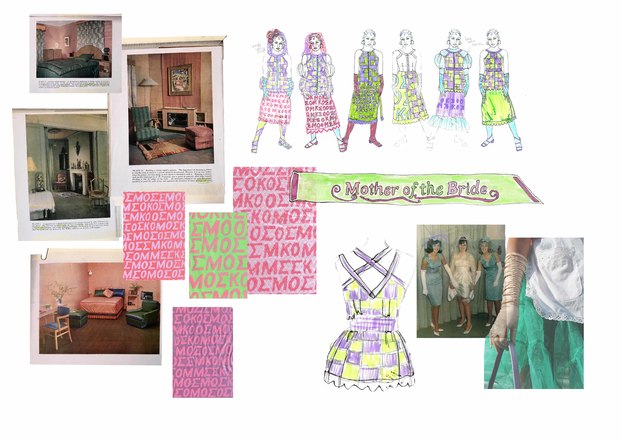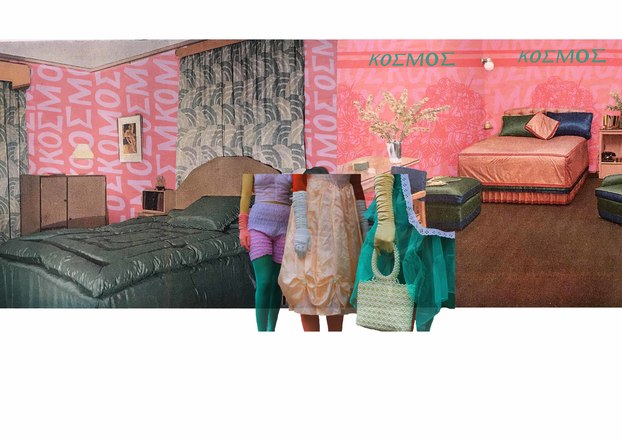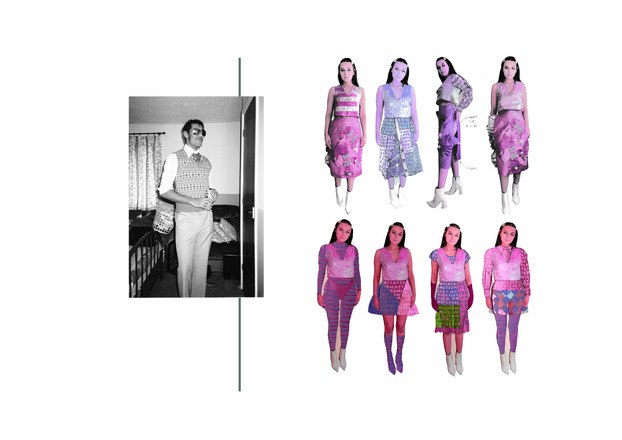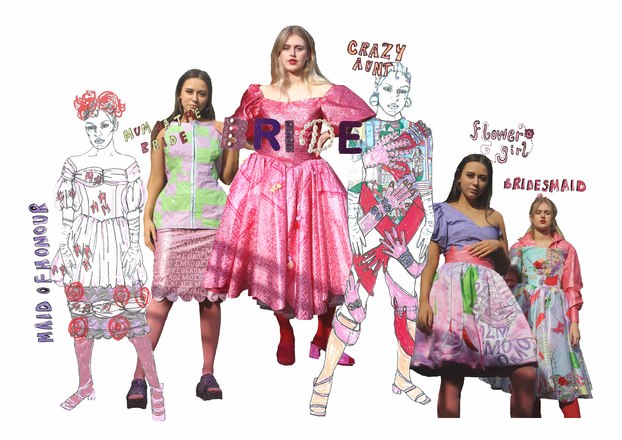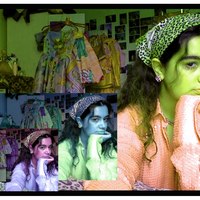 Poppy Matheau-Raven
BA (Hons) Fashion 2020
I am a womenswear designer, my work heavily focusing on print and embroidery techniques in order to tell a narrative throughout. My design philosophy reflects what I believe as a person as I like to design using concepts with socio-political undertones or family history as areas of inspiration. I often include humour and satire in my work, not taking what I'm doing too seriously and having fun with what I make.
Since beggining my degree I have always been inspired by the concept of bad taste, I like to take inspiration from how I dress and the things that I would wear as well as tacky and garish interiors to find inspiration for both textiles and silhouette.
My final collection is a combination of all the techniques I love and represents what I want to put into the world of fashion.
POPPYS BIG FAT GREEK WEDDING This project takes inspiration from my Greek family history, looking into stereotypically Greek images, objects and culture - focusing my collection around the film My Big Fat Greek Wedding. I have used narratives throughout this project to bring my girls to life- them all being a different wedding guest attending Poppy's Big Fat Greek Wedding. My work is heavily influenced by 1980s proms and bridesmaids, my own styling shoots and has a strong focus on print, colour, fabrics and textiles. The overall theme here being 'tongue in cheek Greek chic' xoxo
Contact Poppy
Email
Website
Instagram
Arts Thread Portfolio