FASHION DESIGN AND TECHNOLOGY - Menswear, Womenswear, Sportswear
BA (Hons) — 3 or 4 Years Full-Time
FASHION DESIGN AND TECHNOLOGY - Menswear, Womenswear, Sportswear
BA (Hons) — 3 or 4 Years Full-Time
FASHION DESIGN AND TECHNOLOGY - Menswear, Womenswear, Sportswear
BA (Hons) — 3 or 4 Years Full-Time
FASHION DESIGN AND TECHNOLOGY - Menswear, Womenswear, Sportswear
BA (Hons) — 3 or 4 Years Full-Time
FASHION DESIGN AND TECHNOLOGY - Menswear, Womenswear, Sportswear
BA (Hons) — 3 or 4 Years Full-Time
FASHION DESIGN AND TECHNOLOGY - Menswear, Womenswear, Sportswear
BA (Hons) — 3 or 4 Years Full-Time
FASHION DESIGN AND TECHNOLOGY - Menswear, Womenswear, Sportswear
BA (Hons) — 3 or 4 Years Full-Time
FASHION DESIGN AND TECHNOLOGY - Menswear, Womenswear, Sportswear
BA (Hons) — 3 or 4 Years Full-Time
FASHION DESIGN AND TECHNOLOGY - Menswear, Womenswear, Sportswear
BA (Hons) — 3 or 4 Years Full-Time
FASHION DESIGN AND TECHNOLOGY - Menswear, Womenswear, Sportswear
BA (Hons) — 3 or 4 Years Full-Time
FASHION DESIGN AND TECHNOLOGY - Menswear, Womenswear, Sportswear
BA (Hons) — 3 or 4 Years Full-Time
FASHION DESIGN AND TECHNOLOGY - Menswear, Womenswear, Sportswear
BA (Hons) — 3 or 4 Years Full-Time
The course reflects contemporary industry standards and encourages students to design and develop innovative fashion products and ranges using both manual and digital technologies. Students work on live projects with industry partners and also have opportunity to undertake a placement and/or overseas study combined with a year in industry.
Students have the option to graduate with a Menswear, Womenswear or Sportswear award, by selecting specialist units in year two and three. Or they can work across specialisms and graduate with a non-bracketed award. However, all students are encouraged to direct their learning towards specialised target markets such as luxury, outerwear, denim, tailoring, performance or lifestyle sportswear. The practical aspects of the course are underpinned by the study of the business and cultural contexts of fashion and consideration of sustainable industry practices.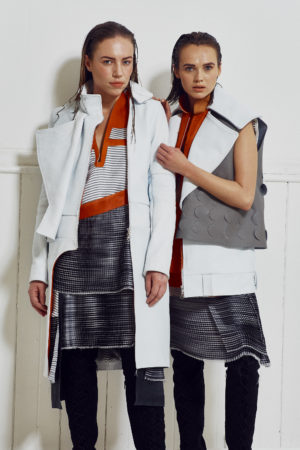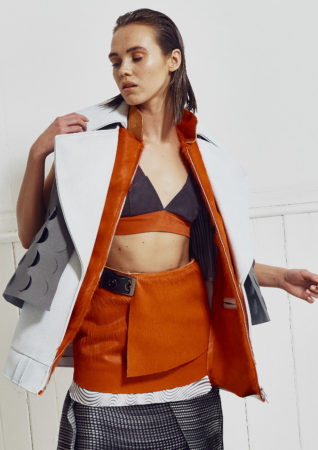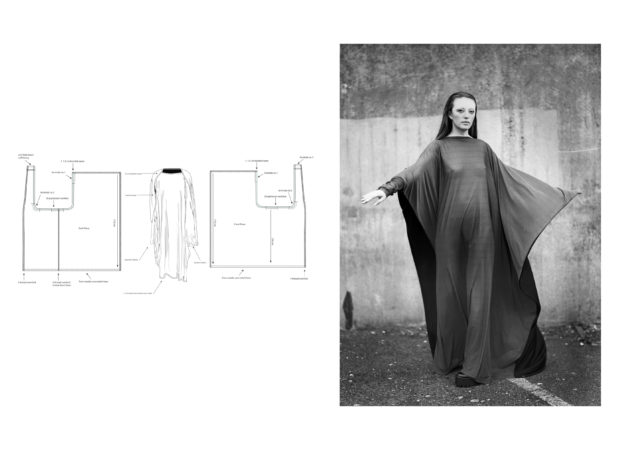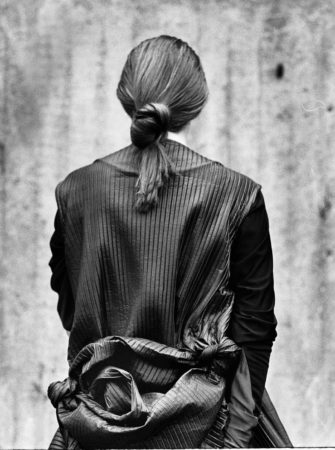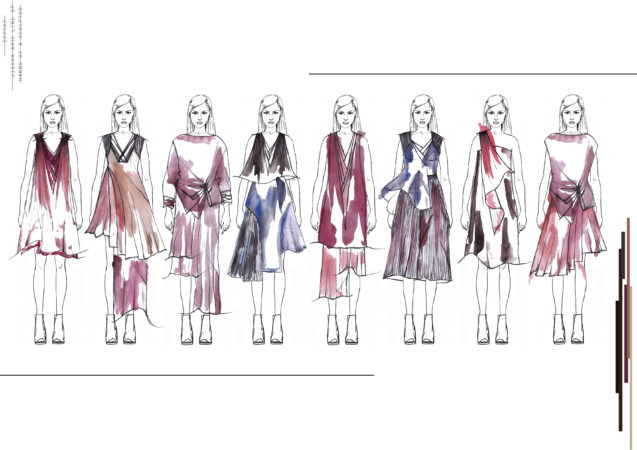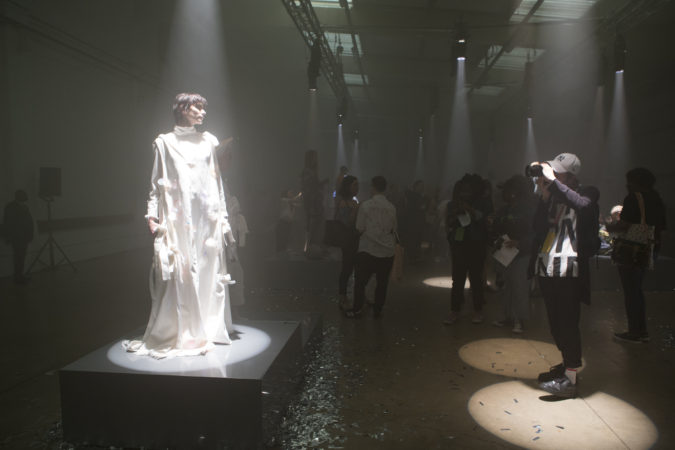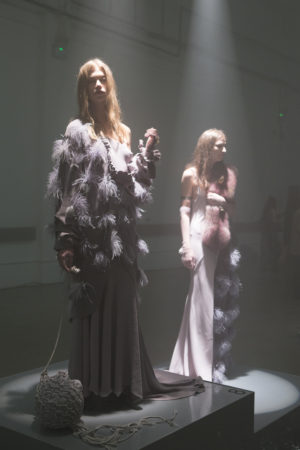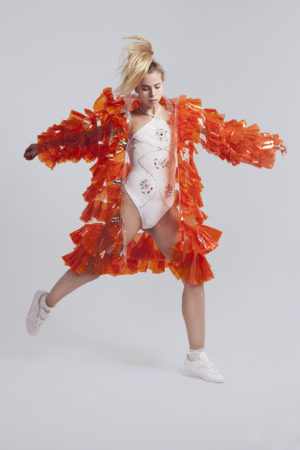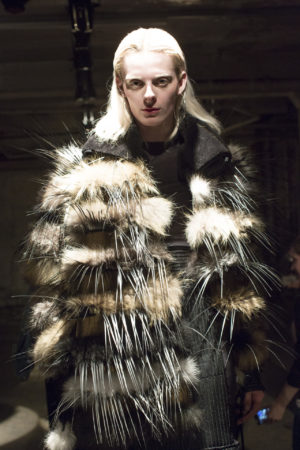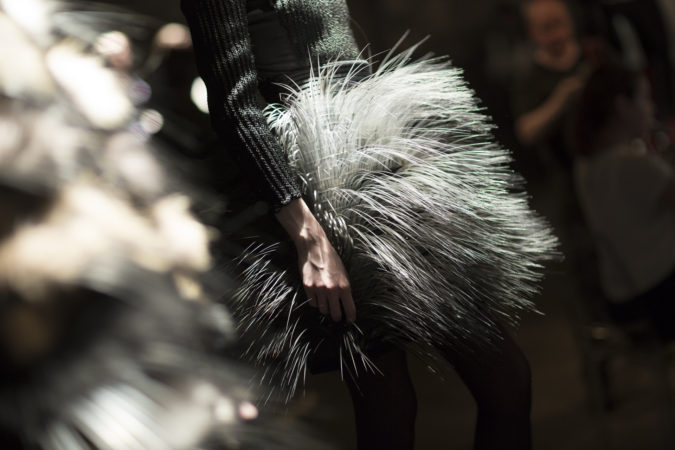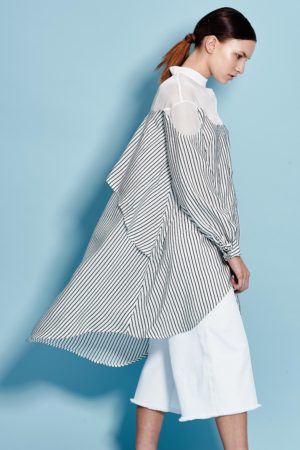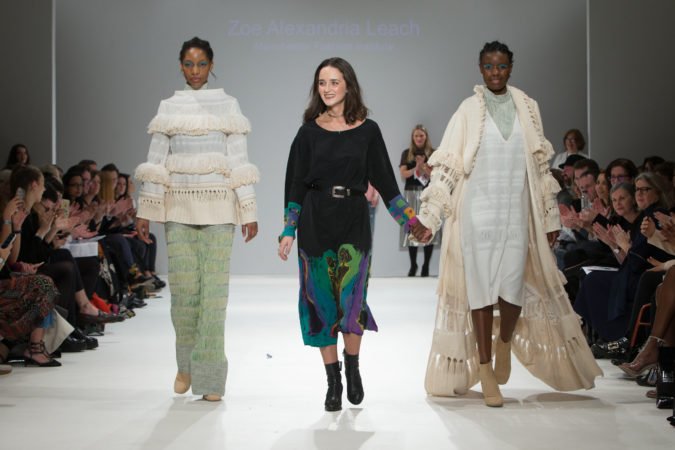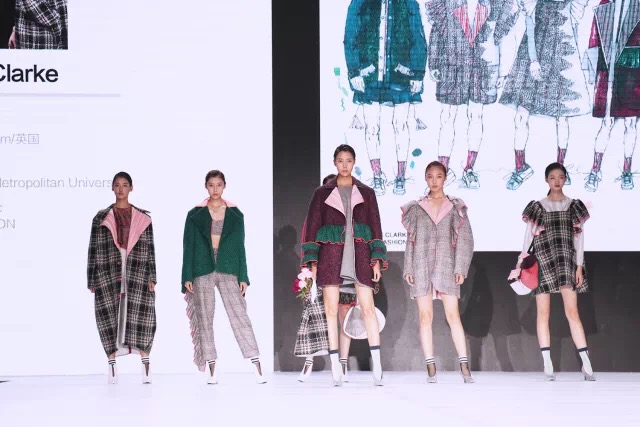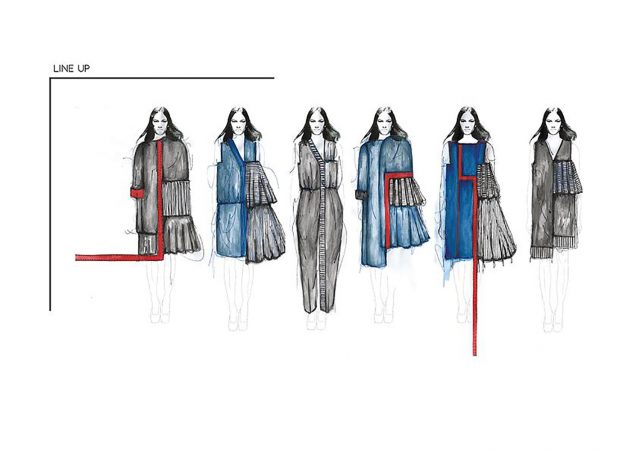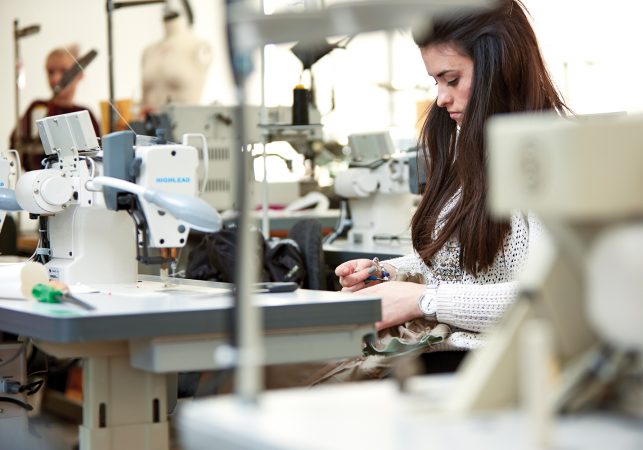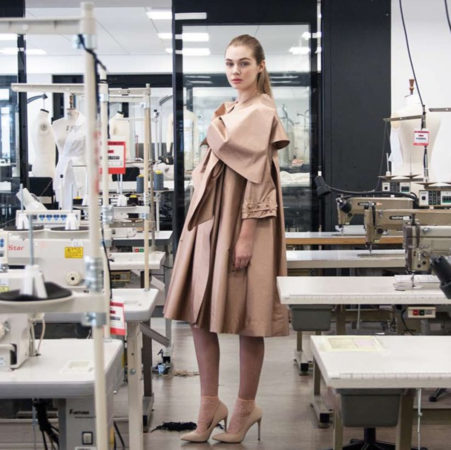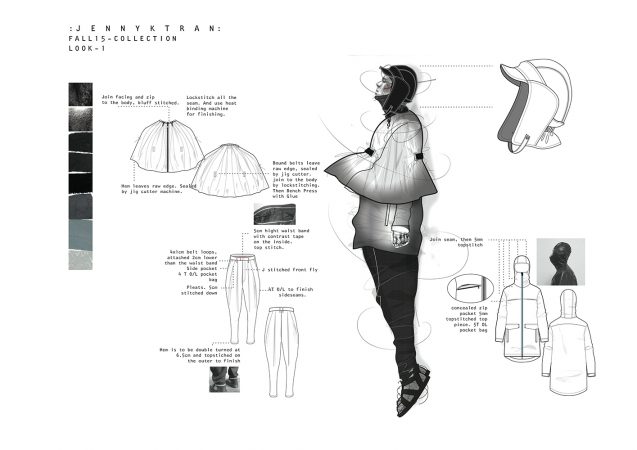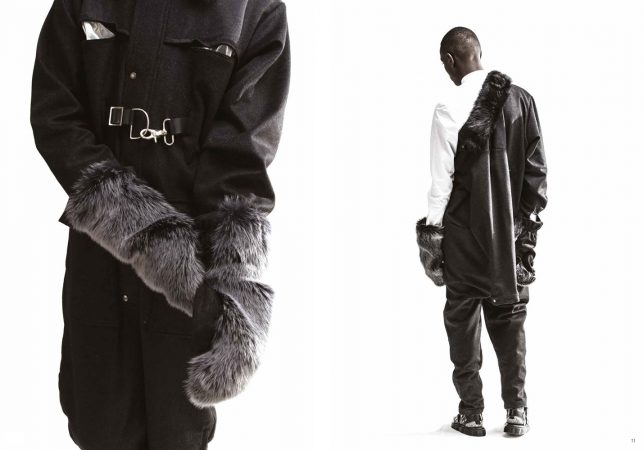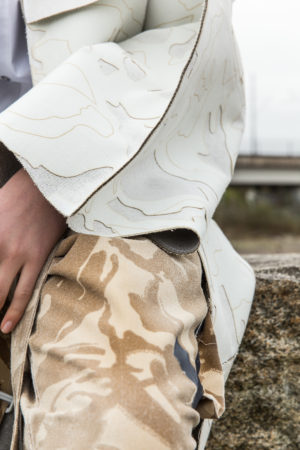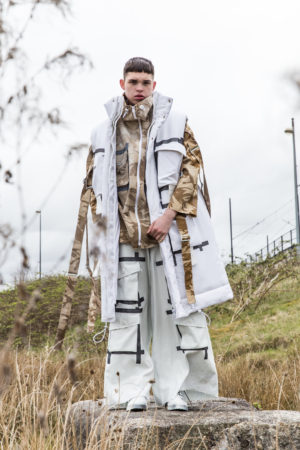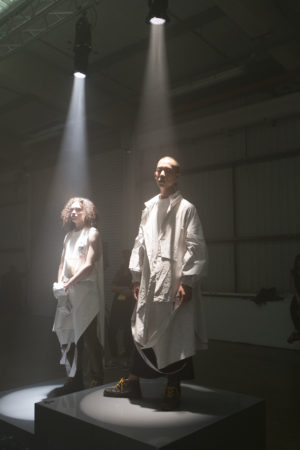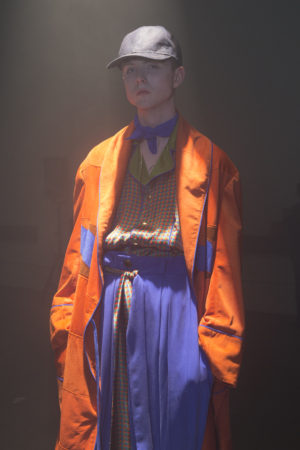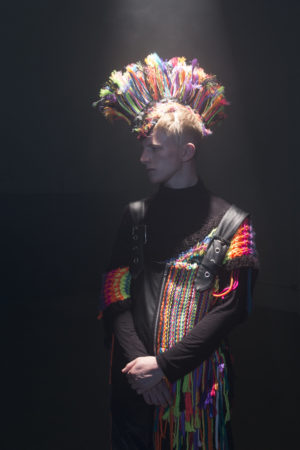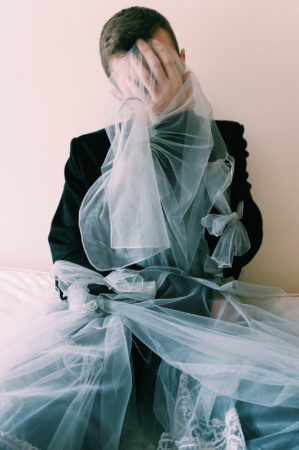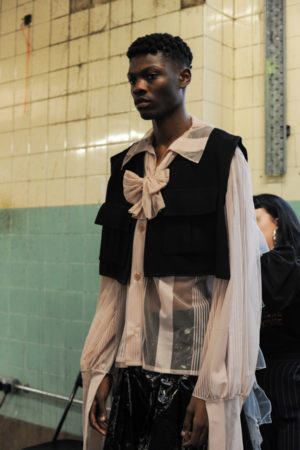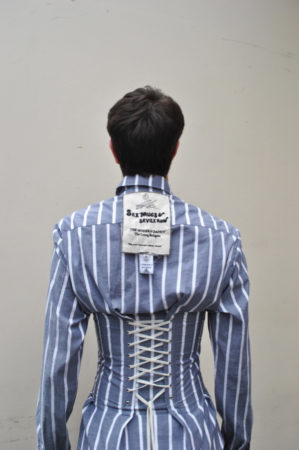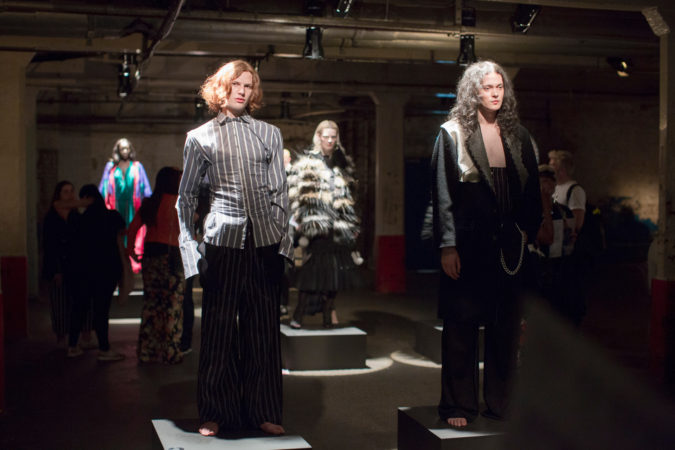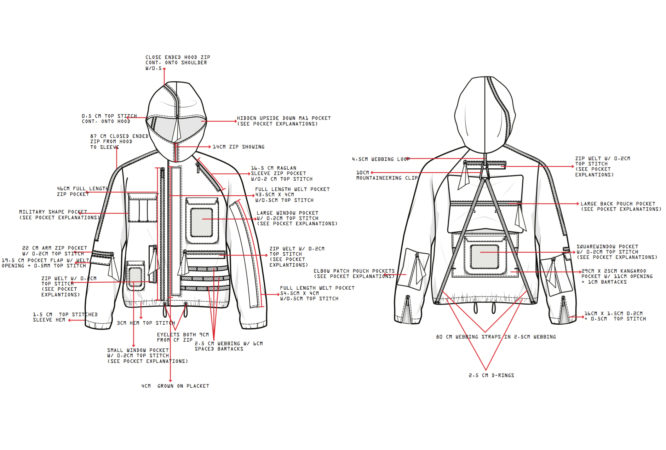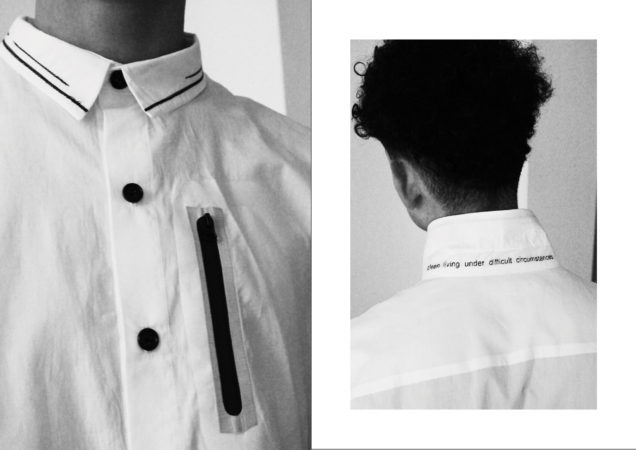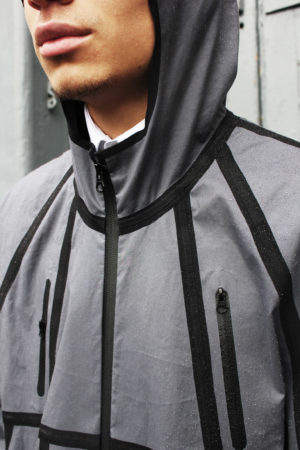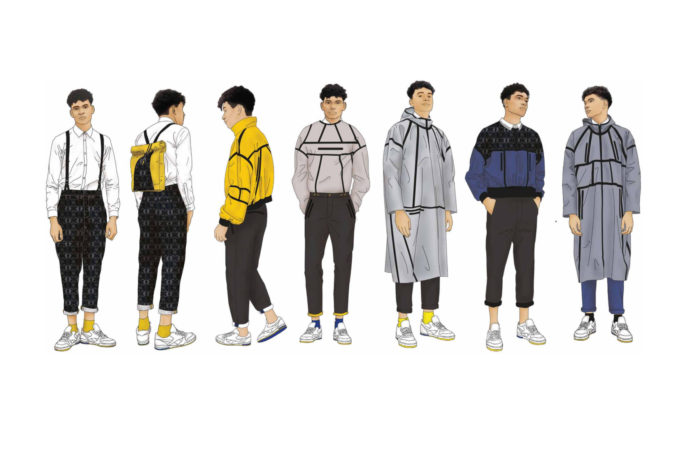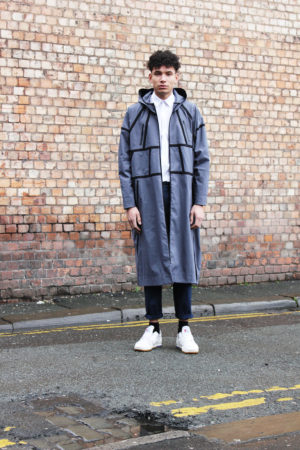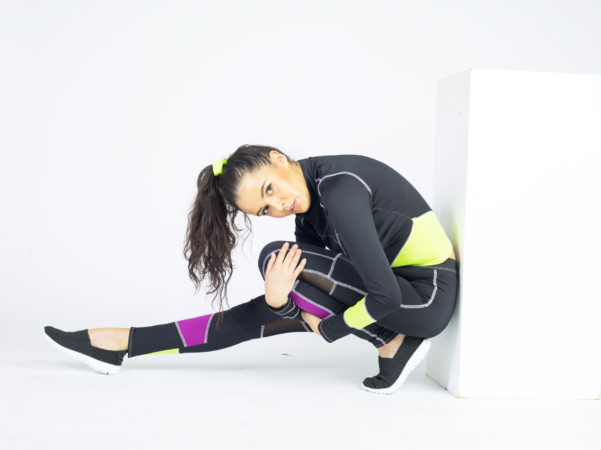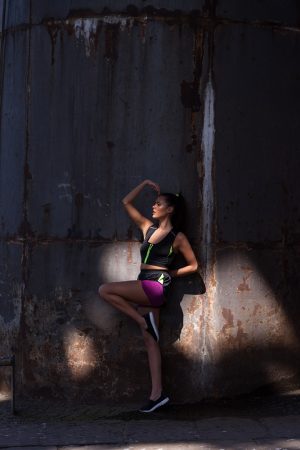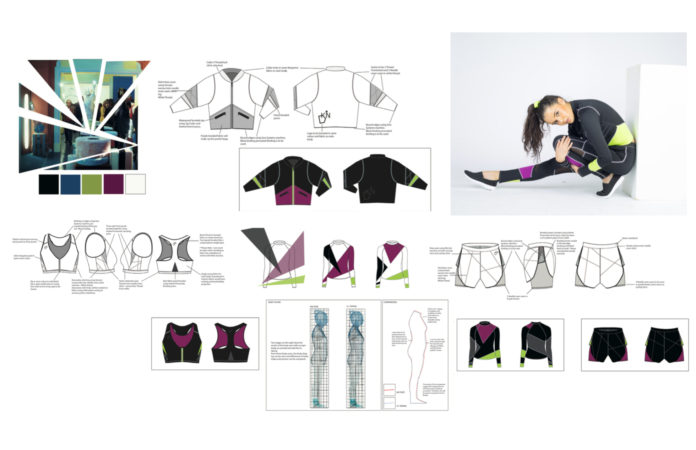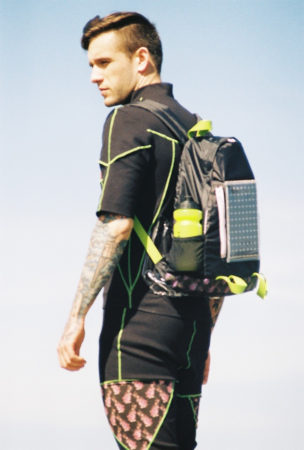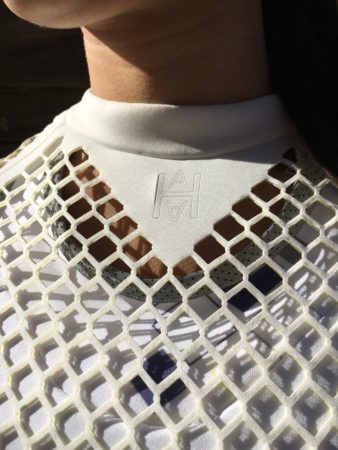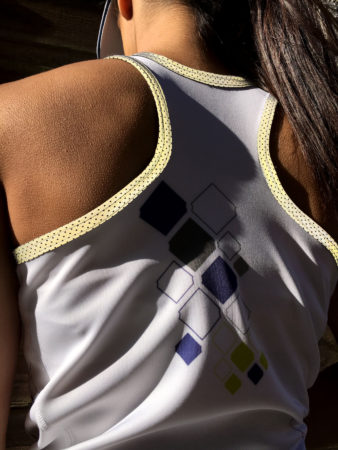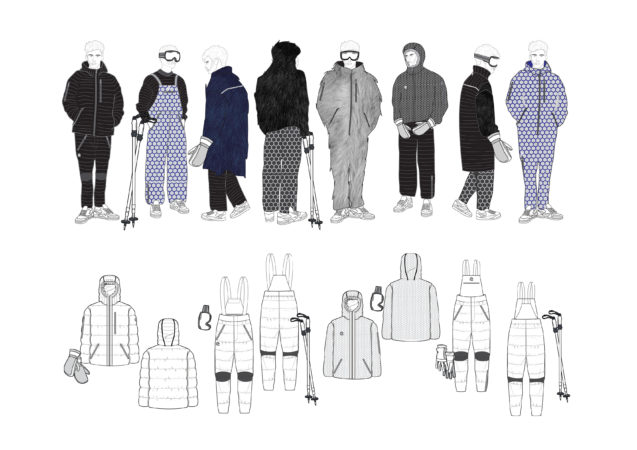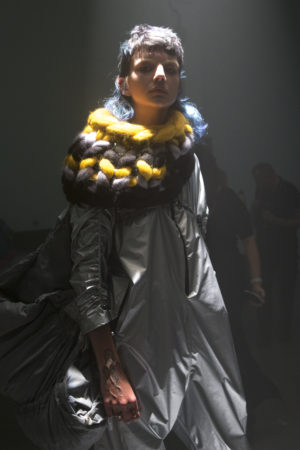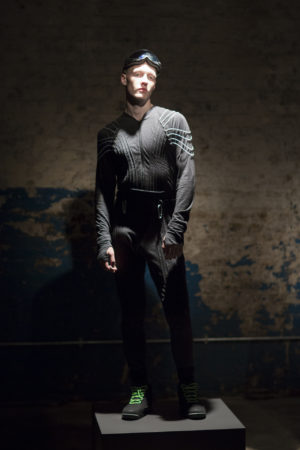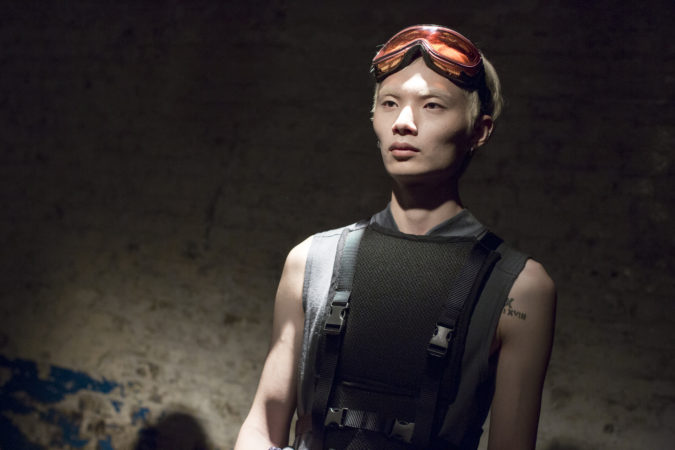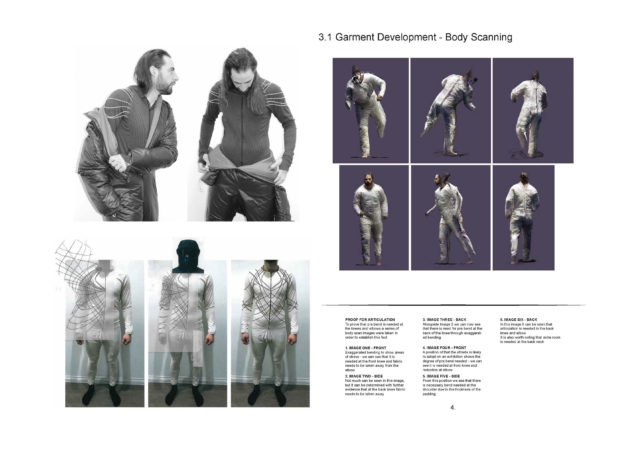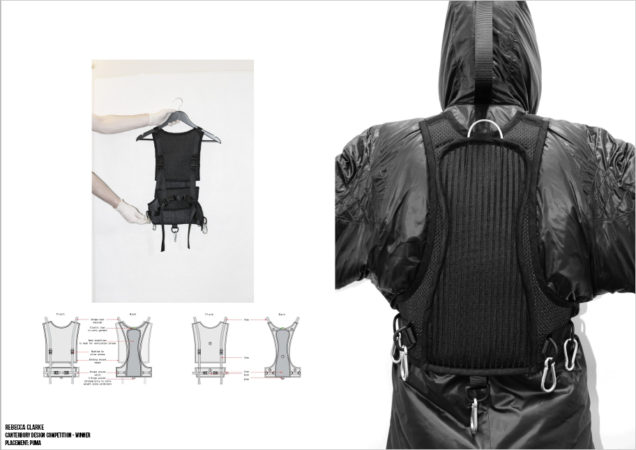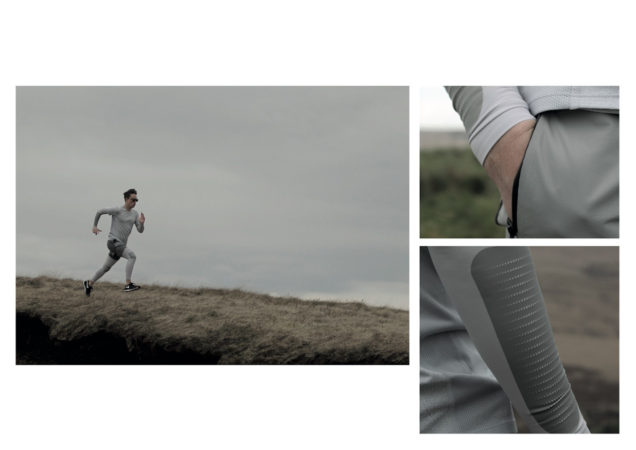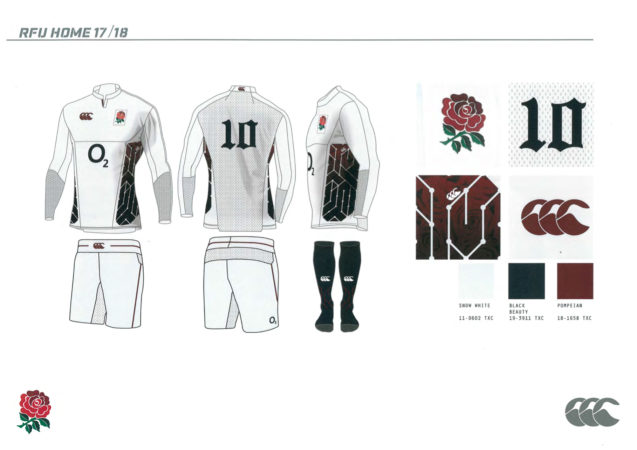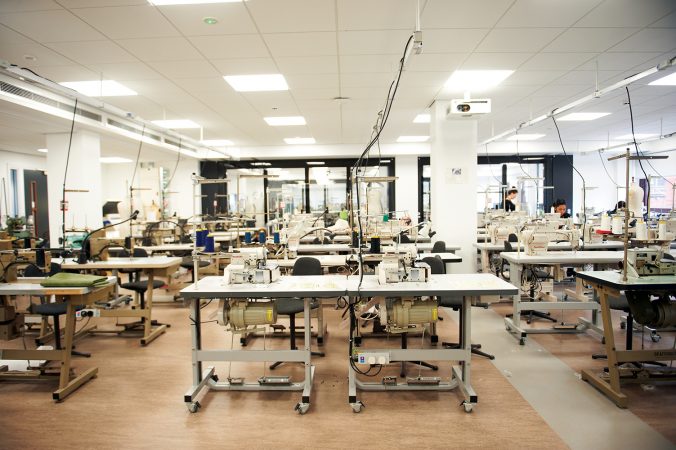 Features and Benefits
The best of both– Develop in-depth technical know-how and commercial business skills alongside your own personal design aesthetic
Manchester and beyond– enhance your learning by taking study trips. Previous trips have been to trade fairs in Paris, Munich to visit the ISPO trade show, and India to explore sustainable craftsmanship.
First-hand experience– Benefit from excellent placement opportunities in the UK and abroad, our dedicated placement team help source placements at companies such as Nike, Ralph Lauren, Speedo, Acne, Burberry, Old Navy and Adidas.
Hone a specialism– take the opportunity to develop your skills in womenswear, menswear or sportswear. With access to specialist staff, tailored projects and industry competitions to develop a deep knowledge and enhance your employability.
Cutting-edge facilities– you'll have access to industry-standard equipment including more than 150 specialised sewing and joining machines and equipment, 3D bodyscanner, sew-free bonding equipment, automated and laser cutting equipment, 3D printing and the latest digital pattern-cutting software.
Recent Awards
iD Dunedin International Emerging Designer Awards Winner: Katie Clarke
Old Navy Competition 2018 Winner: Maryam Alsaei & Sophie Parnaby
International Youth Design Competition 2017 Bronze Award: Niamh Clarke
FAD x Missoni Competition 2017 Highly Commended: Zoe Alexandria Leach
GAP Design Competition 2017 Winner: Natasha Solanki
Fielding and Nicholson Tailoring Competition Winner: Bethany Frewin
Abercrombie and Fitch Competition Winner: Alice James
Humen Cup International Youth Design Competition Silver Award: Anastaciia Panchenko
RAB Outdoor Design Competition Winner: Mia Thompson
Milano Pro Design Competition Winner: Hayley Swaffield
Canterbury Design Competition Winner: Matthew McGroarty
Canterbury Design Competition Winner: Rebecca Clarke
Dare2b Skiwear Design Competition Winner: Hollie O'Shea
Dare2b Skiwear Design Competition Second Prize Winner: Rebecca Clarke
Fielding and Nicholson Tailoring Competition Second Prize Winner: Jacob Williamson
Graduate Fashion Week Lenzig Sustainable Denim Competition Winner: Niamh Carr
PCA Cordura Durable Design Award Winner: Thomas Davidson
British Fashion Council Stradivarius Fashion Design Competition Second Prize Winner: Alex Ritchie
International Youth Design Contest 2016 Silver Prize Winner: Lauren Bennett
Fielding and Nicholson Tailoring Competition Third Prize Winner: Jennifer Cunningham
Duration: 3 years full-time, 4 years sandwich
Find out more about this course on our online prospectus:
Graduate Fashion Week Presentation 2018
View the work of our graduating students:
Our Graduates
We have been providing the fashion industry with creative and technically proficient designers for over 27 years.
Previous graduates hold positions in companies including ASOS, Burberry, Calvin Klein, French Connection, River Island, Bershka, Roland Mouret and many more organisations and brands in the UK and internationally.