Research and Knowledge Exchange
At Manchester Fashion Institute
Fashion is front and centre in the opportunities and the challenges facing society in a fast-changing twenty-first century, (post) COVID-19, post-Brexit world. The UK fashion industry, with its reputation for high quality design and innovation, is a significant global force. To remain relevant, however, it must respond to significant future environmental, technological, social, cultural, and structural change. Our research responds by foregrounding critical fashion thinking and practice around cutting-edge topics such as ethics, diversity, sustainability, supply chains, digital innovation and e-commerce.
Areas of Expertise
The Fashion Research Hub's community of cultural historians, designers, technologists and social scientists covers the breadth and depth of the fashion discipline. We have three central areas of research: Fashion Cultures, Fashion Business, and Fashion Technology, with three underpinning and cross-cutting themes of Sustainability, Equality and Diversity, and Digital. Our researchers are involved in collaborations across and outside the University both nationally and internationally, including third sector stakeholders, industry partners and policymakers. We work with various external partners on knowledge exchange to ensure our research creates positive change for society, culture, the environment and the economy. Our researchers' expertise is often called upon by the national and international press and media.
Research Degrees
Our research degrees enable you to deepen your expertise, to enhance your existing practice or to develop the skills, knowledge and expertise to address real-world problems and pursue new scientific, technological, creative and business pathways. Our research programmes also equip you with advanced research skills and a deep understanding of the philosophy of research and how society and culture work. The development of these skills, knowledge and expertise will enable you to make an original contribution in your field of study and provide you with a strong foundation to pursue advanced roles in academia, the cultural industries, the creative and business sectors.
More information
Facilities
Manchester Metropolitan University have invested £300 Million across the university to create a world-class learning environment, and continue to invest in facilities to ensure we provide the best working environments for our students, academics and researchers.  We pride ourselves on the quality and variety of equipment and facilities available at Manchester Fashion Institute. All our machinery is industry standard, and our dedicated team of technicians are on hand to provide training and support. From 3D body scanning to textile testing, our on campus resources are used daily by researchers to further develop their outputs.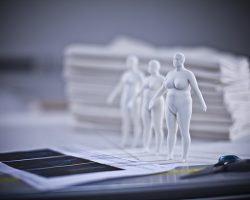 Digital Technologies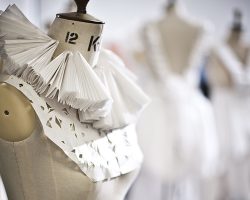 Fashion Manufacturing & Product Development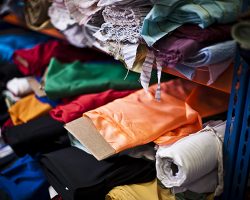 Textile Testing & Analysis
About our facilities
Contact
For research enquiries please contact