Opening
Space
BA (Hons) International Fashion
BUILDING COMMUNITIES THROUGH OPPORTUNITIES
Guest editors: Joshua Buckley and Brijesh Sharma
Joshua Buckley and Brijesh Sharma are our joint guest editors for the BA (Hons) International Fashion 2021 Graduate Showcase. We asked them both what they have taken from their year here at Manchester Fashion Institute:
Josh: "The past year on the BA (Hons) International Fashion course has been exciting, challenging and an incredibly positive experience. Throughout the year, our cohort had the chance to explore and develop knowledge of the fashion industry from a global perspective in both the Business and Design Practice pathways, whilst completing the course during a global pandemic, which I think is highly commendable.
We had a number of amazing opportunities on this course, which included lectures and seminars from leading industry experts on key fashion topics such as sustainable supply chains. On top of this, we developed skills on industry specific software such as Gerber and CLO3Dand have advanced our employability skills with the support of the careers service, which has given us the confidence to apply for postgraduate study or seek employment in industry."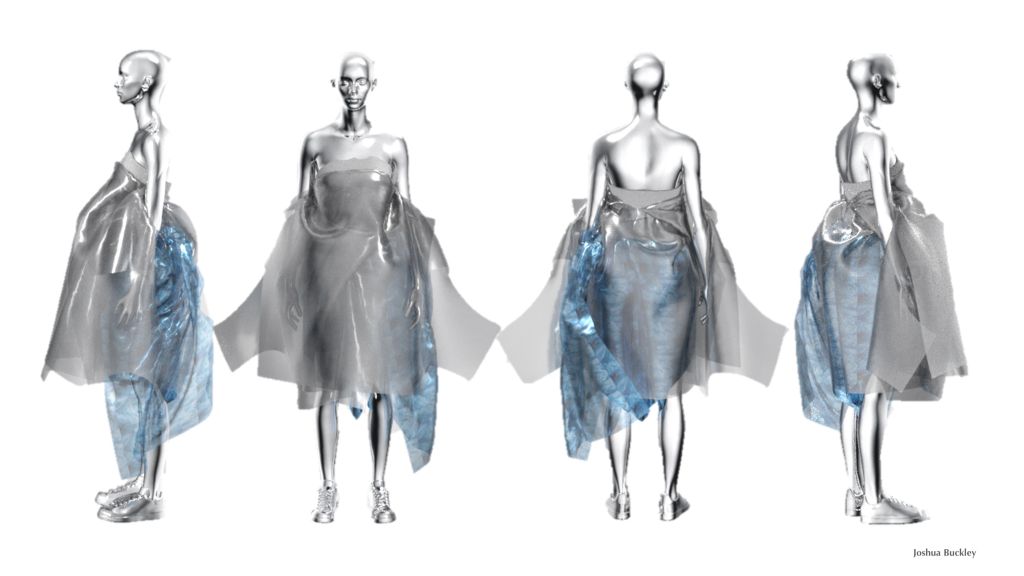 Brijesh reflects on what has helped him to develop as a designer at Manchester Fashion Institute over the past twelve months: "This past year has been filled with unexpected events. Yet despite these unprecedented times, the course taught me more than I could ever have imagined. I gained in-depth knowledge about the different aspects of sustainability, and integrated them into my projects. I hand-stitched an entire garment, which gave me immense pride and confidence, and experimented with colour to reflect my concepts, something I hadn't done previously. The course has equipped me with new specialist skills, none of which would have been possible without the enduring support and encouragement from the tutors. In the end, I find myself being incredibly grateful for the friends I made, who helped me through anything I faced, and for my tutors, who were always there for me, guiding and encouraging me to achieve my highest potential."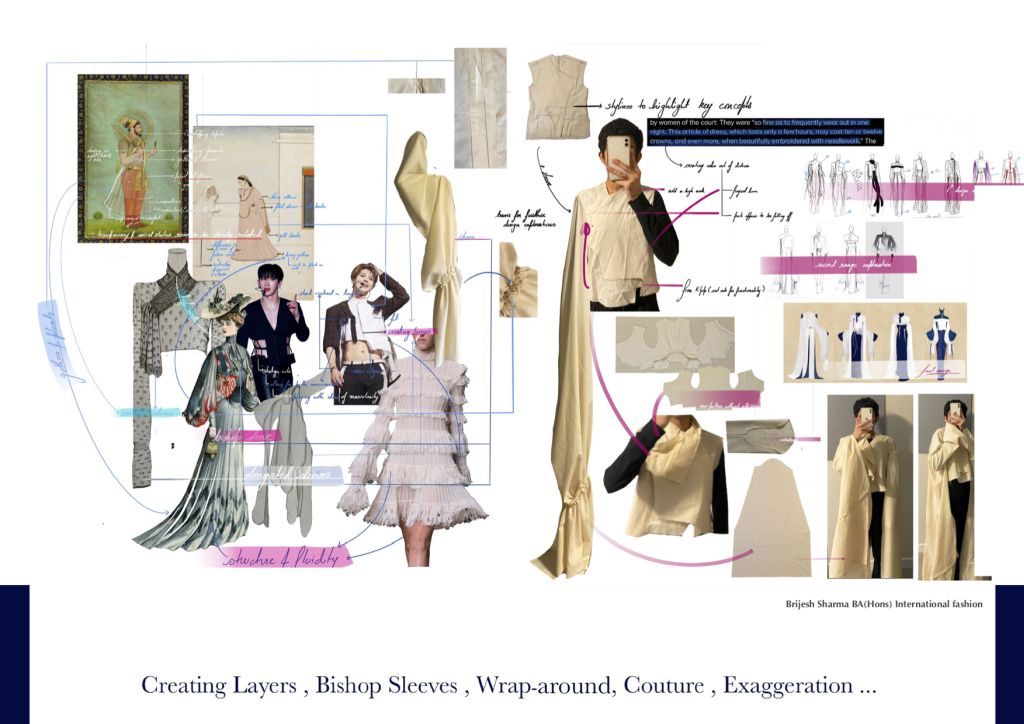 Josh highlights that "the most inspiring thing to take from this year is the resilience that our cohort has demonstrated through the Covid-19 pandemic. We are an international community; some of our peers travelled to the UK and others studied remotely from their home country, all of which have presented challenges. Despite this, everyone has worked extremely hard and friendships have flourished – this was helped by some of the group tasks we were set. I believe that we all made the most out of the year by reaching out to each other and building a community in the face of difficulty, which shows how robust and professional everyone on the course has been."
Nathalie Evans, Programme Leader, BA (Hons) International Fashion
It is time for our International Fashion cohort to celebrate the end of an incredible year. Our Class of 2021 has made us proud; ambition, creativity, resilience and innovation is evident in the testimonials and the work showcased here. Strong friendships have been developed, and will no doubt continue to flourish in future years. Our students have grown in confidence and developed a strong sense of their professional identity as designers and business trendsetters. The extra-curricular activities offered by our support services, through RISE projects as well as CLO3D and tailoring short courses have enriched our students learning.
The fashion sector has seen major shifts over the past year and we are confident that our students are equipped with the tools to prosper in this revolutionised and increasingly sustainable environment. All the staff on the programme wish the Class of 2021 a healthy and prosperous future.
Jane Ledbury, International Lead, Manchester Fashion Institute
Whilst developing knowledge of design and business across different international markets, students learn from each other about the business of fashion across the global fashion supply chain.  Students on the course are from China, Hong Kong, India, the UK, and Europe, which provides a dynamic and vibrant environment in which to exchange knowledge and develop international networks. With cross-cultural communication throughout the course, students graduate with confidence and a body of work demonstrating their readiness for employment in the worldwide fashion industry, whether they choose to work in their country of origin or elsewhere across the global supply chain.