Emma Taylor
BA (Hons) Fashion Business and Management 2021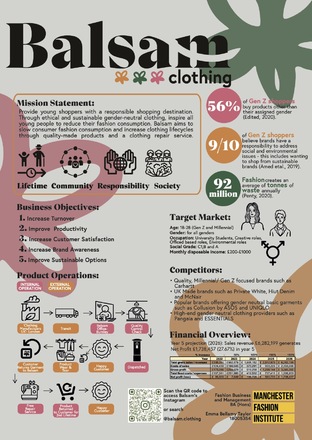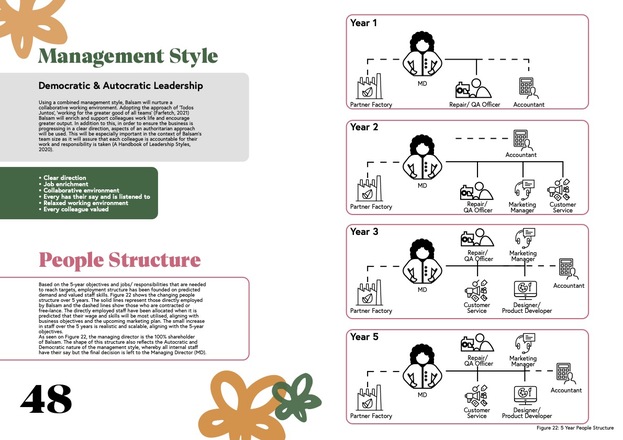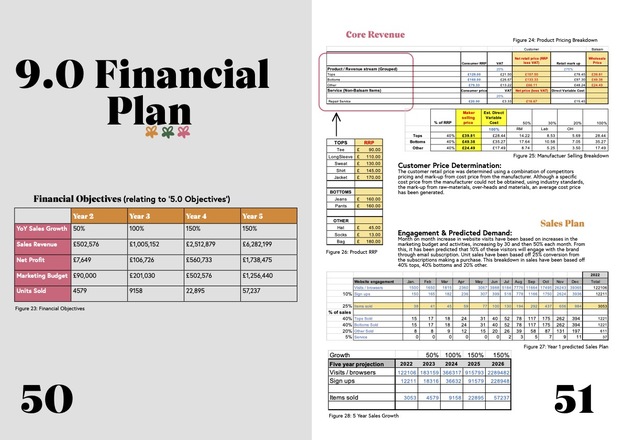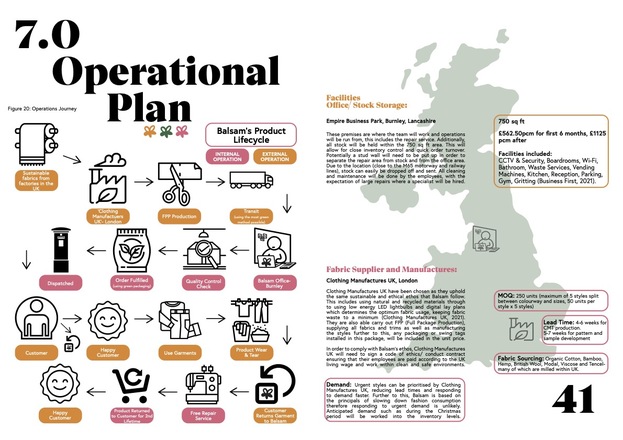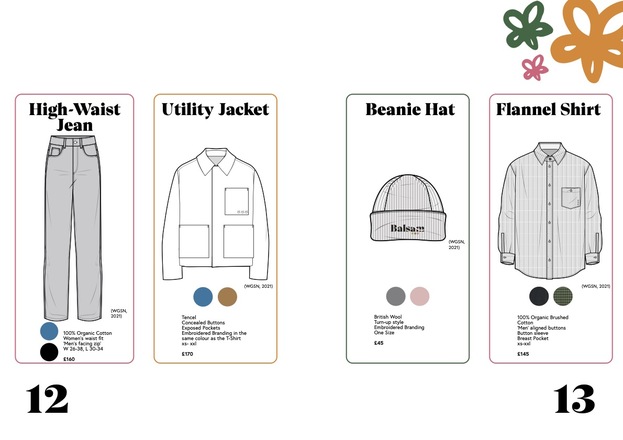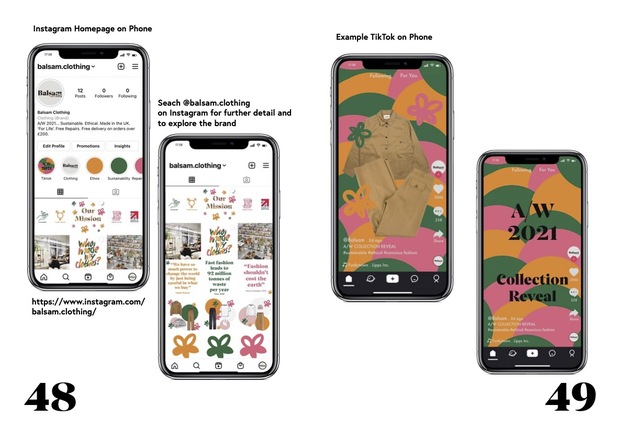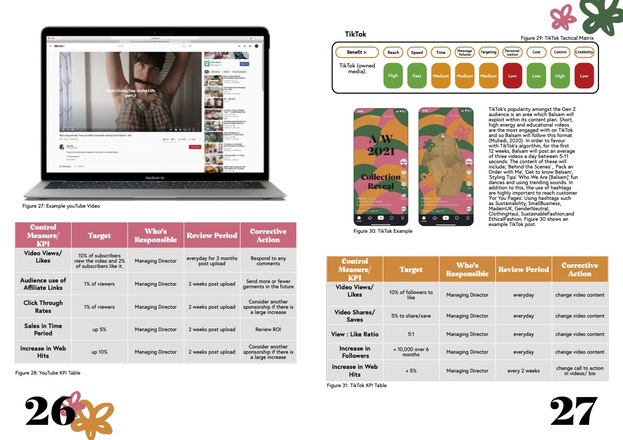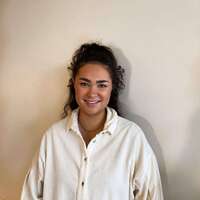 Emma Taylor
BA (Hons) Fashion Business and Management 2021
Fashion Enterprise Project Business Proposal: Balsam
For my Final Major Project, I have developed a clothing brand which answers to the growing concerns consumers have of unsustiable production and unethical treatment of garment factory workers. Through the development of a business plan and promotional plan focusing on Balsam's customers, I have created a business that would be successful within the UK marketplace.
The Market Problem:
The over-production by fast fashion companies within the UK is unsustainable. An attitude has been generated in society's acceptance of the social, ethical and environmental detriments caused by overconsumption, or put plainly, waste. The effects of over consumption are felt within the economies and livelihoods of the manufacturing nations. Even within the UK, some workers are not being paid the minimum wage and work long hours in unsafe conditions.
The Solution:
Balsam, which addresses the problem of over-production and the implications which result from that whilst also providing for the growing demand for gender-neutral clothing with an increased lifecycle.
The Business Concept:
Balsam is based on the principals of reducing fashion consumption through increasing product lifecycles. Balsam offers ideal gender-neutral alternatives for young conscientious consumers who are dissatisfied with current high-street alternatives and are not aware of specialist UK made brands. The product offering focusses on high quality wardrobe staples made in the UK, which through a transparent supply chain provide ethical assurance for its consumers. The business adopts sustainable practices in the production of its clothing. In addition to this, customers are able to return their clothing to be repaired, lengthening the clothing lifecycle and answering the growing consumer's demand for quality and durability.
Target Market:
Balsam provides for social and environmentally conscious 18–28 year olds who want to reduce their impact through reducing their fashion consumption. ACRON- category 2 Groups D&E, young professionals, higher than average income, city dwellers, plus 4/K/36.
Contact Emma
Email
LinkedIn