Eleanor Wong
BA (Hons) Fashion Business and Management 2021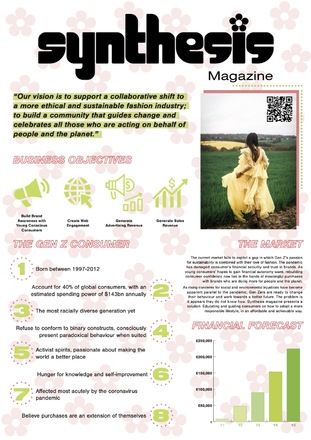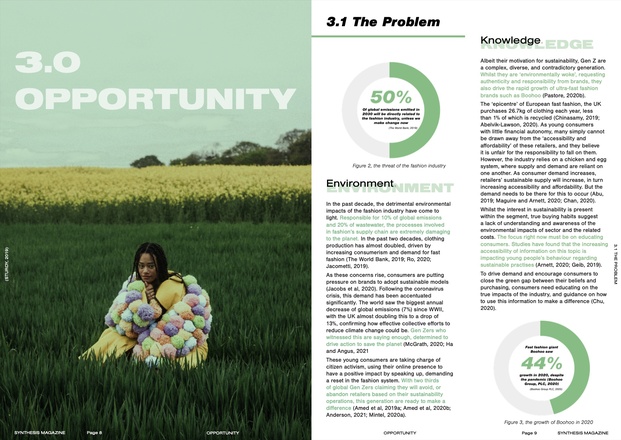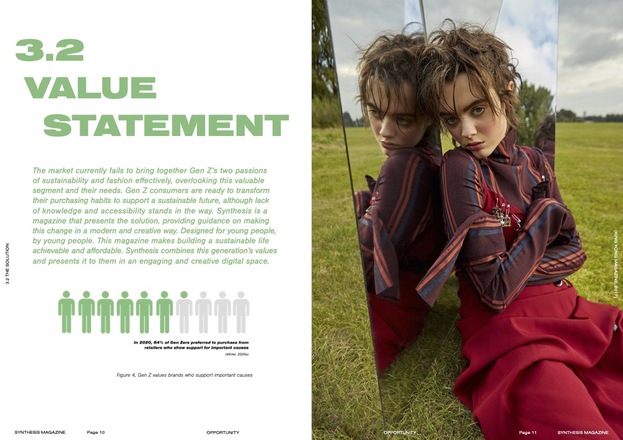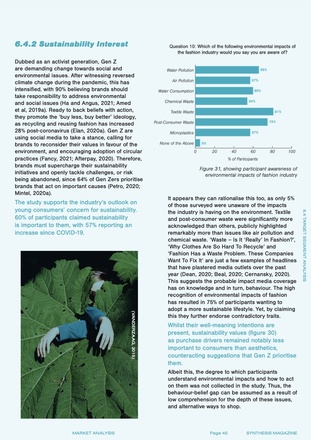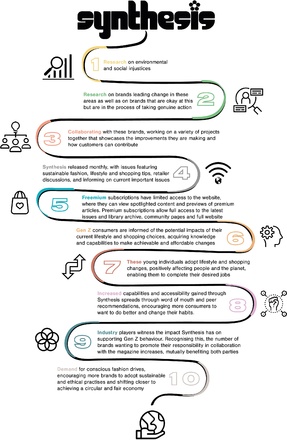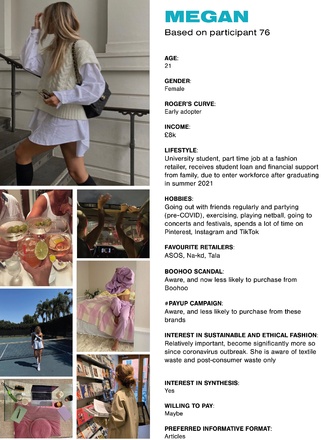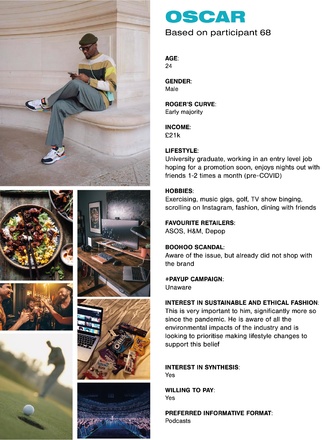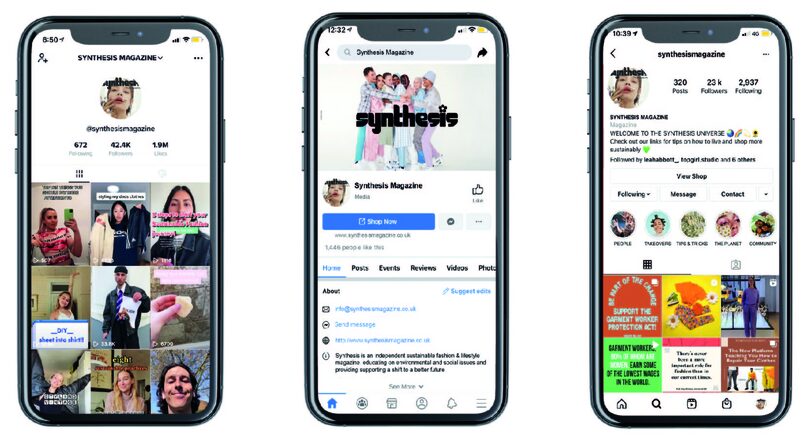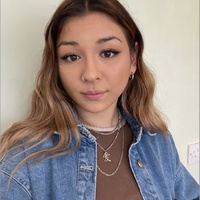 Eleanor Wong
BA (Hons) Fashion Business and Management 2021
Fashion Enterprise Project Business Proposal: Synthesis
THE PROBLEM:
The industry is overhauled with research claiming that Gen Z are the most conscious consumers yet, passionate about environmental and social issues. So why is it that fast fashion brands such as Boohoo are growing rapidly, even in a global pandemic? Whilst there is a degree of consciously switching between Depop and Boohoo for different purposes, there is a distinct correlation between knowledge and behaviour. Whilst young consumers are aware of sustainability issues, the level they understand this and how to change their behaviour for good appears low, highlighting the need for education.
THE SOLUTION:
Synthesis is a digital magazine and supporting website that will educate consumers on the implications of their current shopping and lifestyle habits. Making realistic and achievable suggestions for positive changes, the business aims to guide consumers towards adopting a more conscious lifestyle. To secure a competitive advantage, collaborations with industry players will showcase brands who are taking action towards a positive future.
BUSINESS CONCEPT:
Synthesis Magazine hopes to be an aiding tool, supporting consumers to make changes to their lifestyle to reduce their harmful impact on people and the planet.
TARGET MARKET:
Passionate Gen Z consumers who have a hunger for self improvement. Driven to gain knowledge and act in a way that is positive for themselves, society, and the environment.