Ghost ship sculpture anchors in North East museum
20 September 2017
Stephen Dixon and Alison Welsh's 'Refuge' will be exhibited in Stockton-on-Tees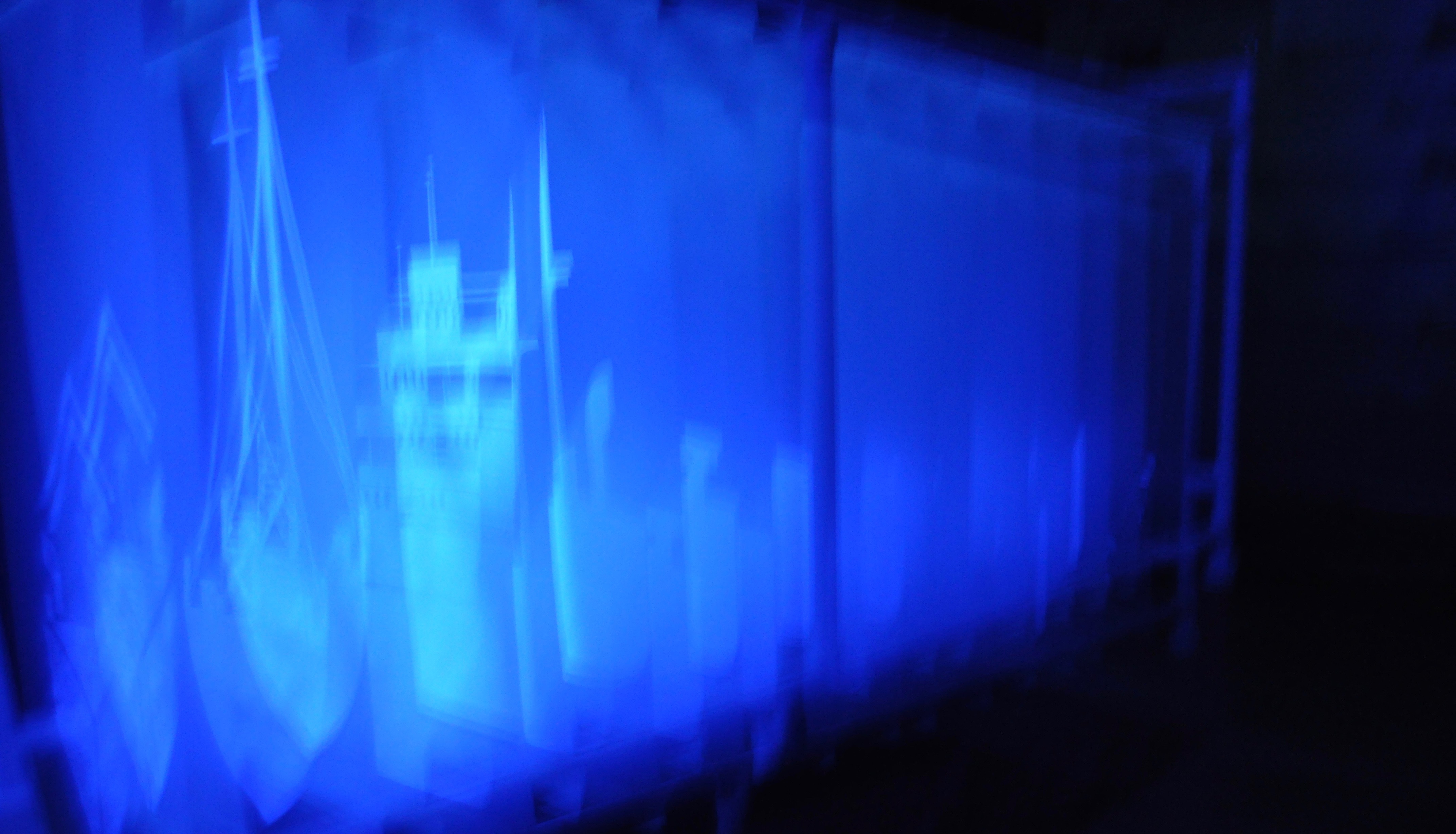 An illuminated sculpture of a ghost ship created by two Manchester Metropolitan University artist lecturers is to be unveiled at a museum.
Professor Stephen Dixon, Professor of Contemporary Crafts at the Manchester School of Art, and Alison Welsh, Head of Fashion Research at the Manchester Fashion Institute, collaborated on the large-scale artwork called Refuge.
Their piece will be exhibited at Preston Park Museum in Stockton-on-Tees in the North East and is inspired by the story of one of the borough's most famous shipbuilders.
The sculpture is based on the journey made by Robert Ropner, who arrived in the North East in 1857 as a penniless teenager and went on to become a successful shipbuilder and the Mayor of Stockton.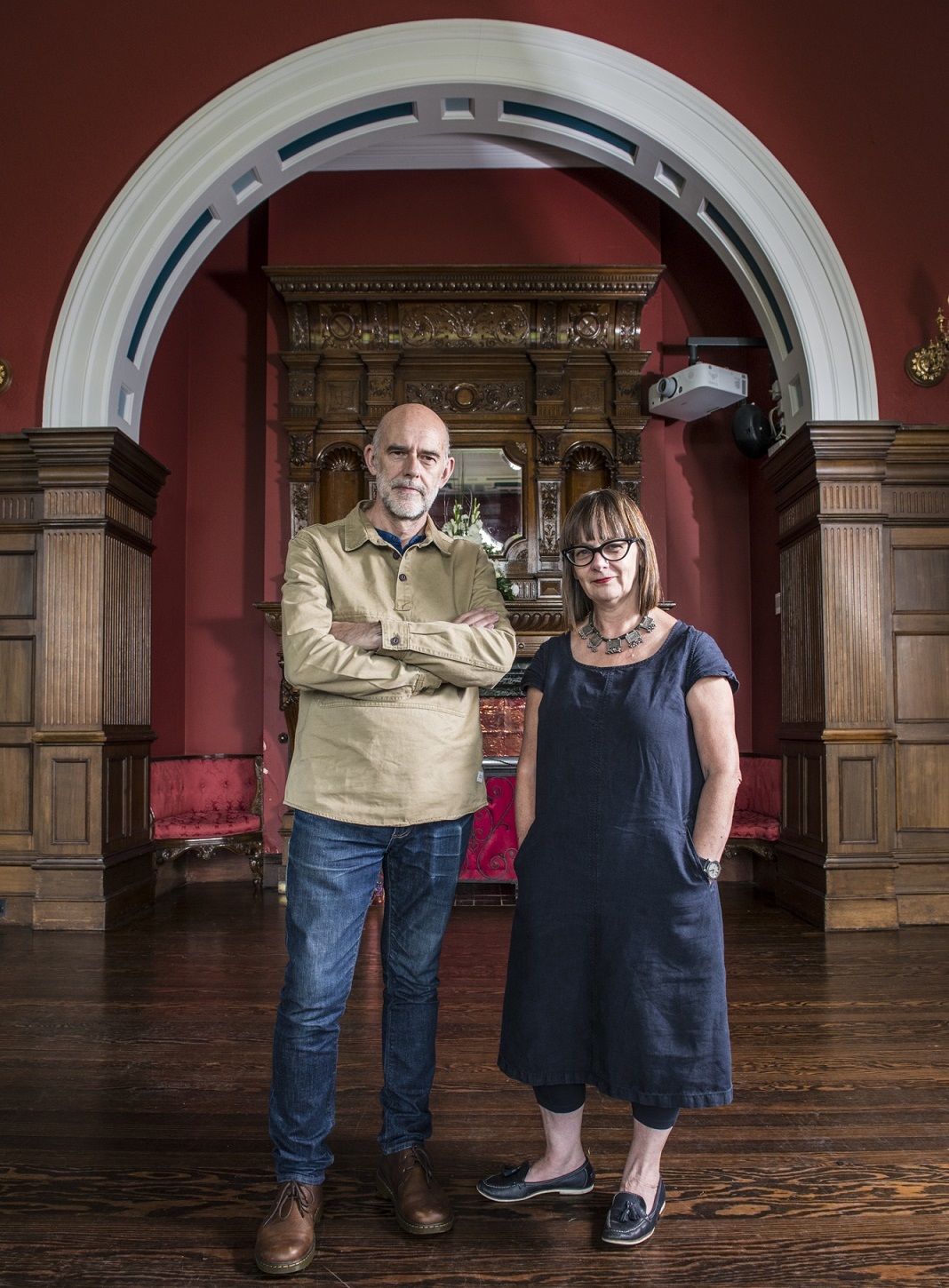 Professor Dixon said: "Ropner was an orphan who arrived by ship in West Hartlepool, hoping to make a new life for himself.
"He settled in the region and made his fortune in the shipbuilding trade, as well as being elected to the local council and serving as Mayor of Stockton.
"Ropner is an important part the Tees Valley's maritime history and his rags-to-riches story really fired our imaginations."
The sculpture, which fills the Billiard Room at Preston Park Museum, has been constructed using steel, textiles and UV lighting.
A pulsing soundtrack made from recordings of the sea and sounds on board ships fades in and out, evoking Ropner's voyage from Germany to Hartlepool.
"Ropner is an important part the Tees Valley's maritime history and his rags-to-riches story really fired our imaginations."
Artist Alison Welsh said: "It will be a glowing, mysterious and ethereal ghost ship which we hope will give people a sense of what it feels like to be on a long journey by sea."
The two Manchester Metropolitan academics have been studying the blueprints for ships made by Ropner's shipping company, which are held in the collection of the museum.
Refuge is one of the contemporary art commissions made as part of Meeting Point2, a year-long project designed to pair international artists with small and medium-sized museums in Yorkshire, the North West and the North East to create artworks in response to the venue.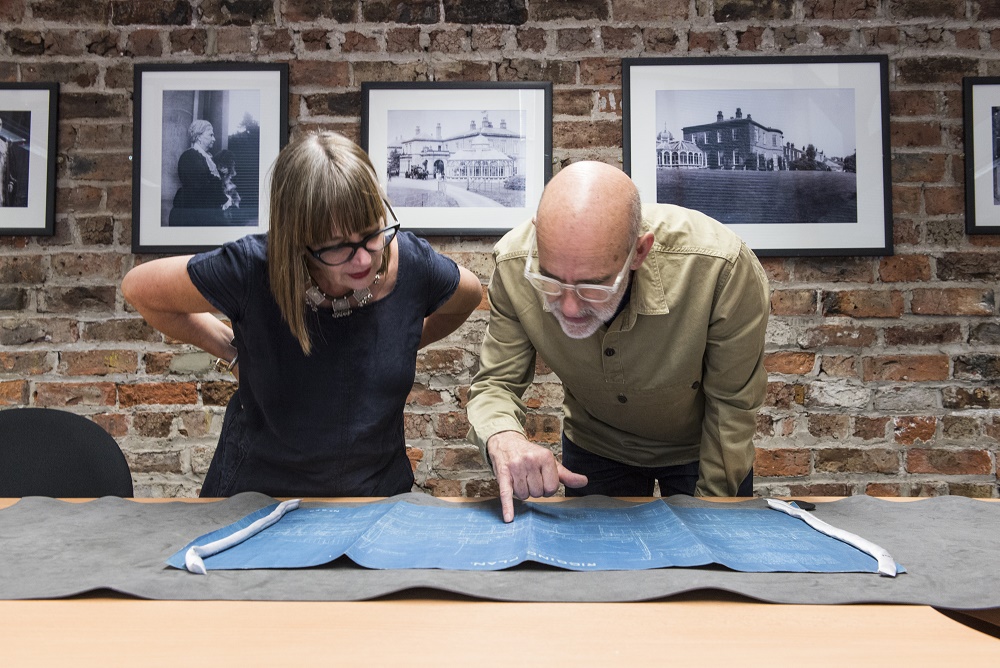 Four of the 10 commissions were won by artist lecturers from the university.
Judith King, Co-Director of Arts&Heritage, which is managing Meeting Point2, said of Refuge: "The artists have been able to work very closely with staff at Preston Park Museum to use the museum's collections to help inform the sculpture and if people look closely at the ghost ship they'll see details from the ship's plans appearing in the fabrics.
"Positioned in the traditional surroundings of Preston Park Museum's Billiard Room, Refuge certainly makes a dramatic sight."
Meeting Point2 is funded by Arts Council England's Museum Resilience Fund.