International Fashion Marketing
MSc - 1 year Full-time
The fashion industry is constantly evolving and now more than ever is undergoing extreme transformative change. A new generation of consumers are rallying against the fast-fashion ethos and are instead favouring a more cyclical approach to consumption and production. Cultural shifts are also affecting the industry, with brands having to re-evaluate their cultural purpose, identity and the way in which they communicate to the consumer to ensure greater transparency and authenticity.
This programme is aimed at students who want to gain experience of both the strategic and creative aspects of fashion marketing. Whilst studying on MSc International Fashion Marketing, students will produce innovative marketing campaigns for fashion brands through a variety of different communications media, while supporting their strategic and creative process with fundamental theoretical knowledge. They will also learn how to adapt and thrive in an ever-changing global market and forge a successful career in the creative and cultural industries.
For more information on specific units, fees, assessment details and entry requirements; visit our online prospectus.
Funding Opportunities
A postgraduate loan scheme up to £10,000 is available for UK/EU students.
Hundreds of eligible courses to choose from
Enhance your career and lifelong earning potential
For full-time / part-time / distance learning courses
No loan repayments whilst you are studying
Find out more about Postgraduate Loans
VISIT OUR Virtual postgraduate open day
Due to the current Government guidelines, we have moved our on-campus open days to online events for now. At the events you'll be able to watch subject presentations, take part in live chats with subject tutors and support staff and download course information.
Book your place
meet our staff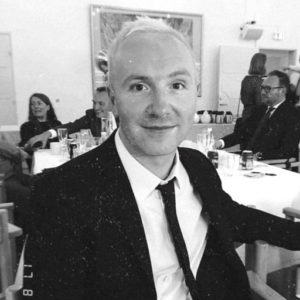 Dr. Paddy Lonergan, Programme Leader, International Fashion Marketing
"Given how embedded marketing, consumerism and fashion are in our everyday lives, my teaching favours a blended learning approach, where students engage with a variety of different teaching and learning resources both on and offline; with core "must know" content being produced online in a podcast style format, which gives students the agency to consume the various materials in a way that best suits them personally."
View all staff profiles