Fashion Buying and Merchandising Management
MSc — 1 Year Full-Time
Our MSc Fashion Buying and Merchandising Management programme provides an opportunity for you to develop specialist knowledge of fashion buying and merchandising from a managerial perspective and the skills required to thrive successfully within this fast-paced, competitive, global industry. To achieve this, the course takes a vocational approach with a strong academic underpinning, whilst encouraging creativity.
Industry-related briefs, supported by local and international fashion businesses, will expose students to live situations where they will make real-world decisions and learn to communicate effectively at all levels and across language barriers.  Fundamental to the programme is the development of professional, managerial and personal abilities, such as commercial awareness, financial analysis, negotiation and relationship management, all essential to success in international business.
For more information on specific units, fees, assessment details and entry requirements; visit our online prospectus.
Funding Opportunities
A postgraduate loan scheme up to £10,000 is available for UK/EU students.
Hundreds of eligible courses to choose from
Enhance your career and lifelong earning potential
For full-time / part-time / distance learning courses
No loan repayments whilst you are studying
Find out more about Postgraduate Loans
Meet our students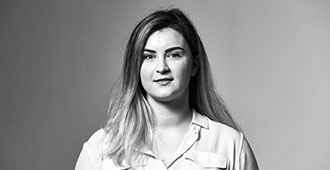 Maja Homjak
MA Fashion Buying and Merchandising Management - International student, Slovenia
Read profile
Meet Our Staff

Lisa Trencher, Programme Leader, Fashion Buying and Merchandising Management MSc
"I will try to develop your interest in the fashion industry (which you have demonstrated by undertaking your degree) into a lifelong passion. I will take a collaborative approach to teaching- I love to hear your thoughts and ideas. I will push you to challenge the norm, be creative and critical in your thinking and push boundaries to identify solutions for moving the fashion industry forward. I will do this in an inclusive, fun environment were all voices and opinions are of equal importance, and peer learning is key. I hope to inspire you to find the best version of yourself and develop your confidence and employability skills so you can go into our amazing industry and enjoy a long, successful and fulfilling career."
View all staff profiles
Find out more
How to apply
Entry requirements and details of the application process for this course.
Visit us on a postgraduate open day
Come to one of our open days to find out everything you need to know about postgraduate study at Manchester Fashion Institute.
Got a question?
Our course enquiries team can help you with any question you might have about this course.
Related courses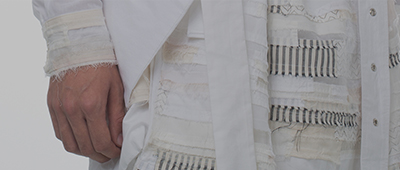 International Fashion Business Management
MSc - 1 year Full-time
Find out more