Hannah Eccleston
BA (Hons) Fashion Promotion 2021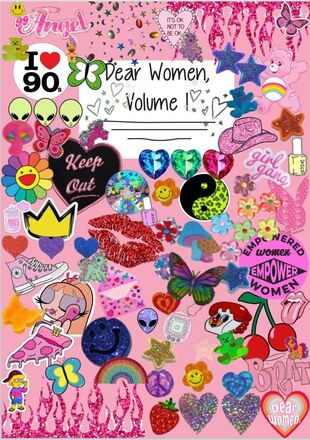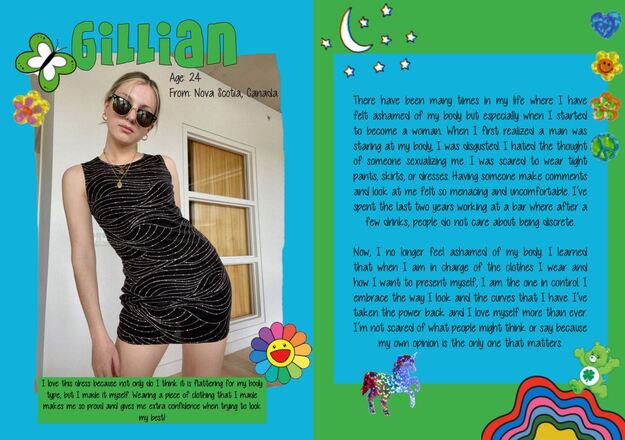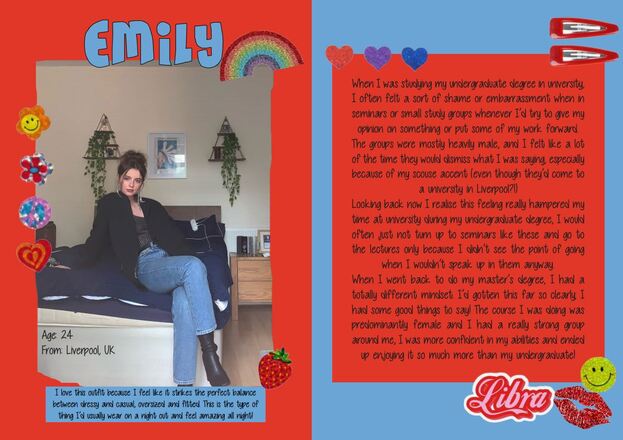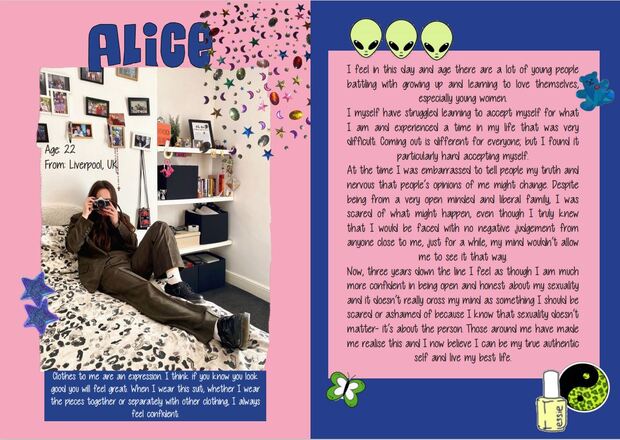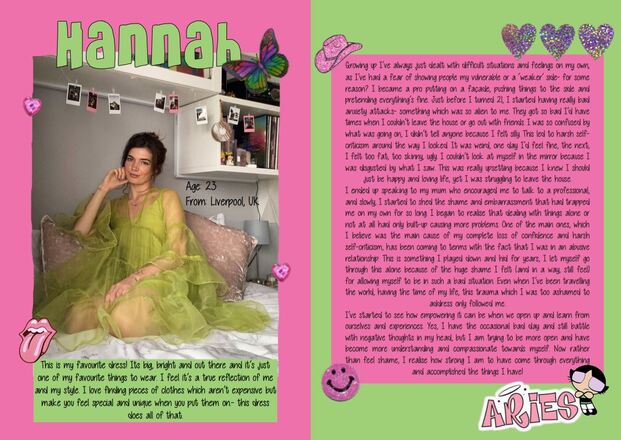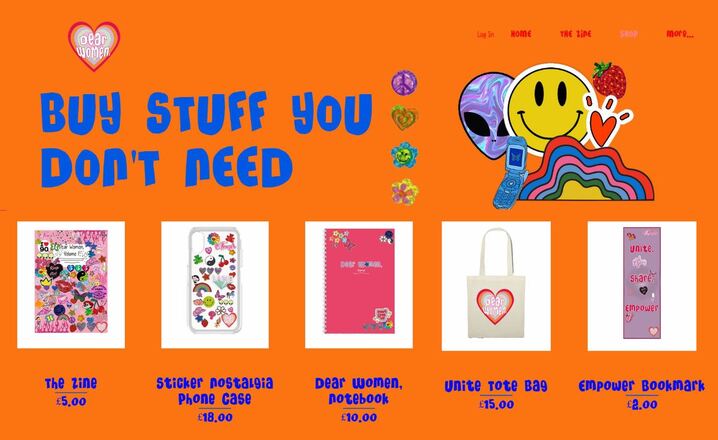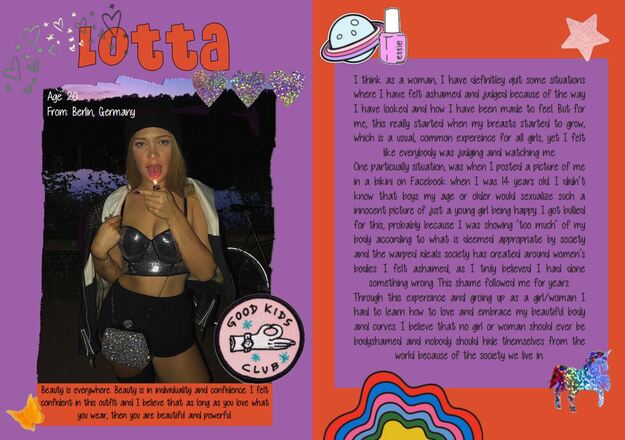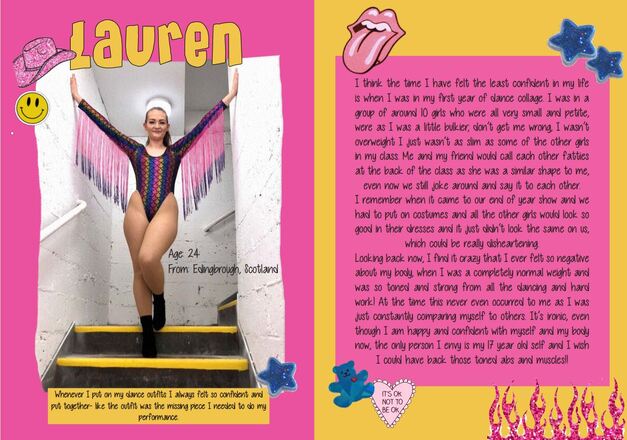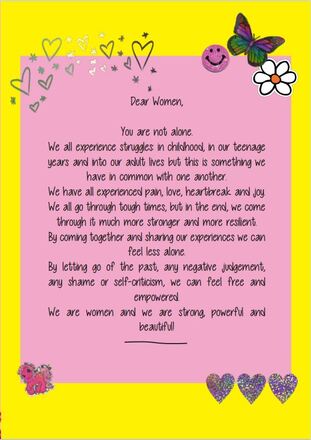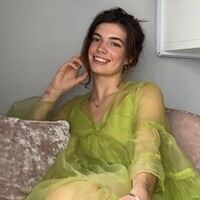 Hannah Eccleston
BA (Hons) Fashion Promotion 2021
Throughout my final year on the fashion promotion course, I explored the different ways fashion can and has been used by women, as a 'tool' for empowerment. Each piece of work from my final year explored this in some way with my final project encapsulating all of this.
Inspired by my own journey and the challenges and shame all women can face, the Dear Women, zine is a collection of real, honest, and heartfelt stories from ordinary women about their own experiences with shame. These stories are contrasted with a statement and fashion image based on an outfit that has made that individual feel empowered or confident. As women, sometimes we experience something and at the time, it feels like we are the only one going through it. Similarly, so many times we can feel shame for something that we shouldn't feel shame for or that wasn't our fault, whether that be the clothes we wear, the fact we speak up for something or even the way we have been wrongly treated. The whole purpose of the zine is to make women feel less alone by bringing them together to share their experiences whilst at the same time, celebrating fashion.
My time at university has been one full of ups and downs, starting the course as someone who had never used photoshop before, I spent most of my first and second years disheartened by my lack of experience. My main strengths lie within writing and researching, and my favourite part of every year on the course was the fashion cultures unit, researching fashion theories and delving into exciting topics such as fashion and gender and the history women and fashion empowerment. After taking a year out to explore the world and rebuild my confidence, in this final year I pushed myself completely out my comfort zone to produce innovative and creative work which I could have never imagined producing in my first year. I enjoyed every minute of making the Dear Women, brand and zine and loved speaking with women who have inspired me and helping them to tell their stories in a beautiful and powerful way. I really hope that those who read the zine feel as inspired and empowered as I did when I made it. I love to travel and will continue to look for inspiration in the places I go and the people I meet. My confidence and skills have developed so much in my time at university, especially in this final year and I now feel like I can accomplish anything.
Contact Hannah
Email
Website
Facebook
Instagram
LinkedIn