Georgie Hale
BA (Hons) Fashion Promotion 2020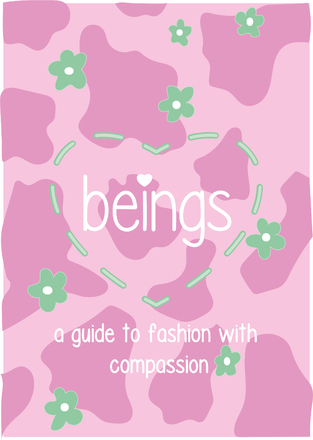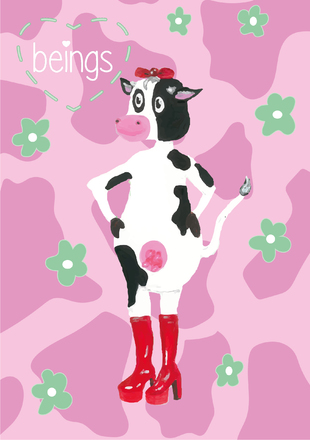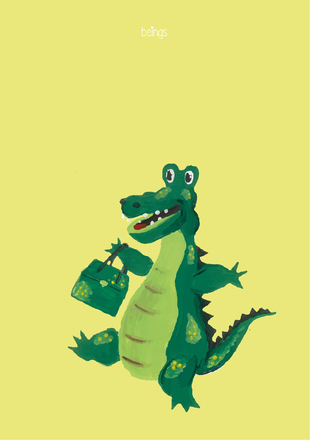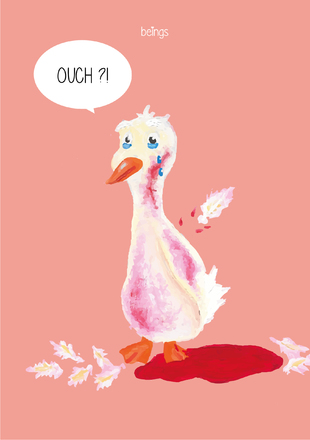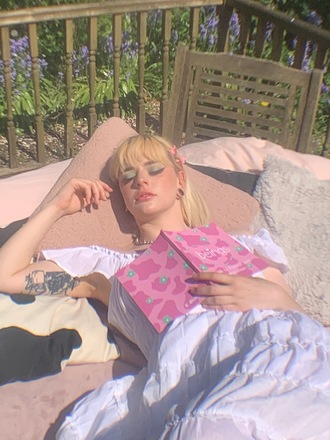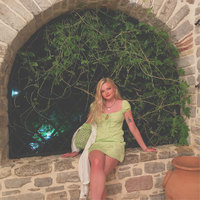 Georgie Hale
BA (Hons) Fashion Promotion 2020
'beings'
My collated research shows that the fashion industry a long history of cruelty towards animals exploiting them for materials such as fur and leather whilst disregarding their rights as living beings.
Evidence shows there is a noticeable disparity between the love consumers claim to have for animals and their shopping habits. It can be inferred that this is due to a lack of education surrounding the topic of cruelty-free fashion. Therefore, I decided to create 'a guide to fashion with compassion'. This caption on the cover of beings describes precisely the nature of the content within. It is an illustrative book created to not only raise awareness of the reality of animal exploitation in fashion, yet also to shed light on the absence of need for animals to be utilised for these purposes.
Targeted at a young, creative demographic of animal lovers, it provides a fun and light-hearted way to get informed on matters of cruelty-free fashion. It does so through using anthropomorphism as a tool to convey the message provoking moral concern amongst consumers, and childhood nostalgia to connect with them; to form an emotional bond. This will foster awareness for the issue of animal exploitation in the fashion industry.
The name beings stems from the concept of equality, as it is a term which can be used in reference to both animals and humans. It simply means existence, and this seemed very appropriate for the message of the book.
Instagram: @beings.book
Website: https://www.georgiehale.com/beings
Contact Georgie
Email
Website
Instagram
LinkedIn